White Lotus Chinese Restaurant Hua Hin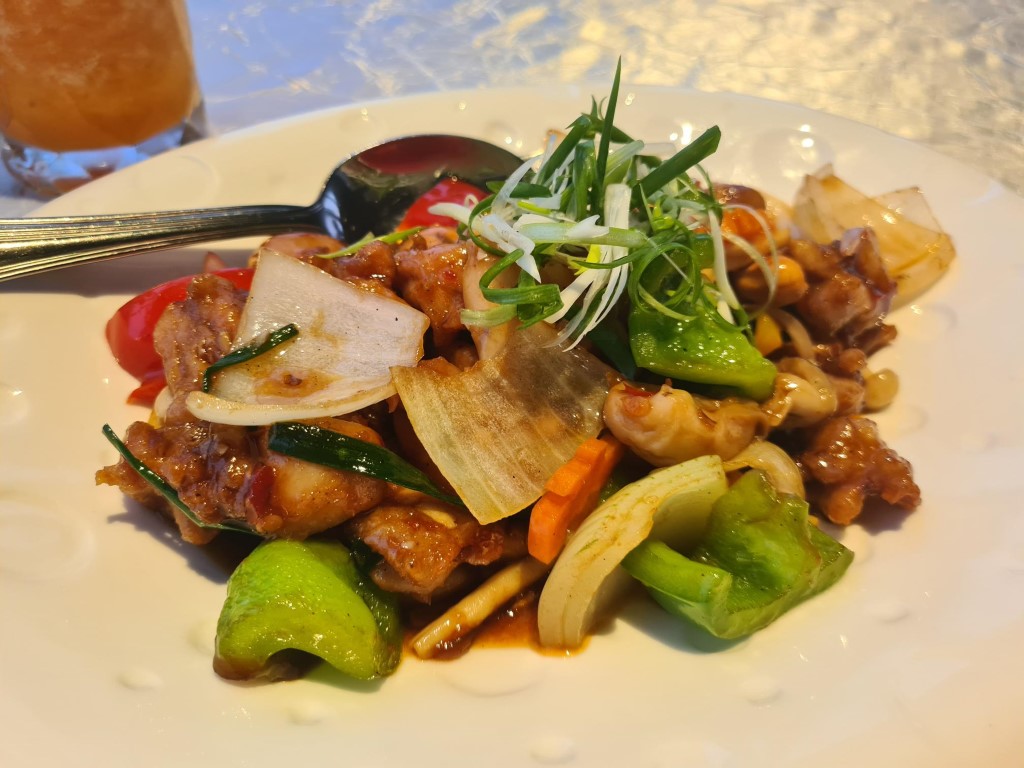 White Lotus Chinese Restaurant is located on the top floor (Level 17) of the Hilton Hua Hin Resort Hotel, right in the heart of Hua Hin. White Lotus serves both Szechuan and Cantonese dishes and has the best view of Hua Hin. You get 180 degree views both north and south down the coastline of Hua Hin. On weekends White Lotus serve an all you can eat Yum Cha Dim Sum meal.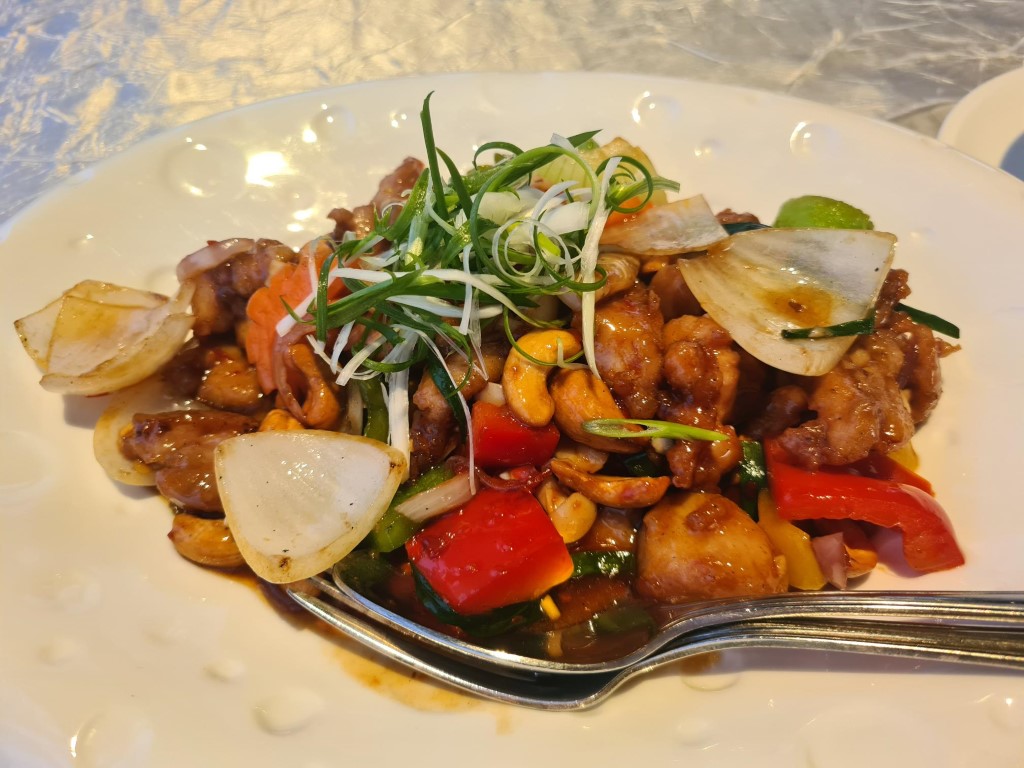 I went in for an early dinner on my recent stay in Hua Hin. I was staying in the Hilton so very easy to pop up to level 17. The views are stunning. I got a table right next to the window so could look straight down to the beach or off into the distance. Probably the best views of Hua Hin from any restaurant.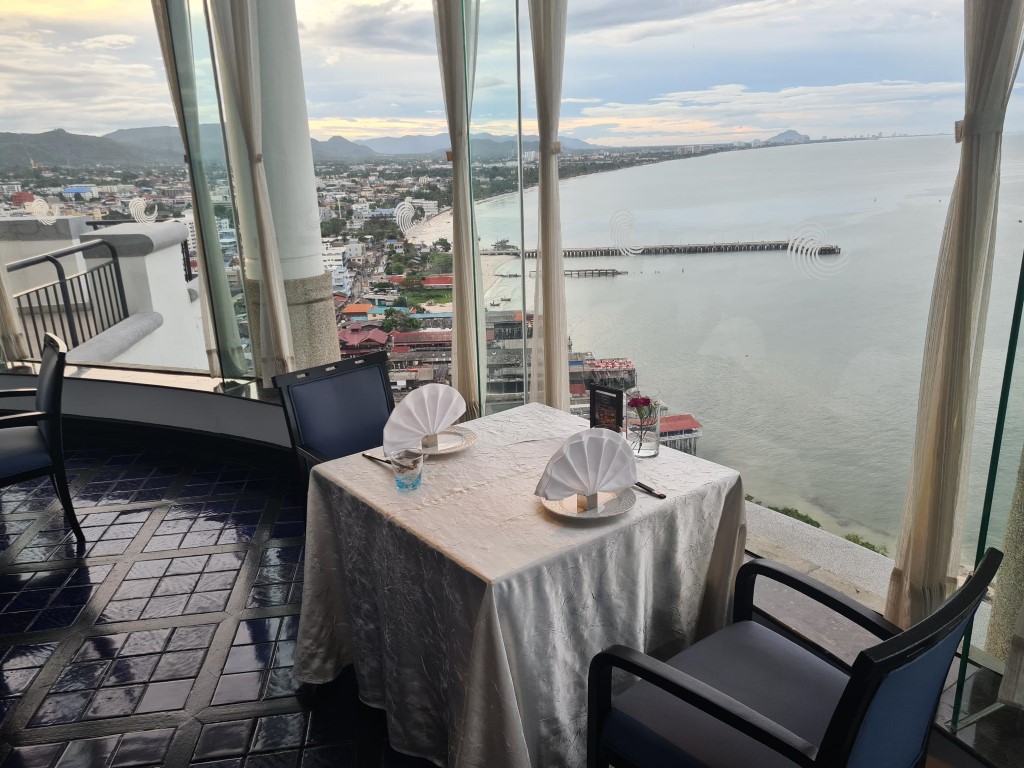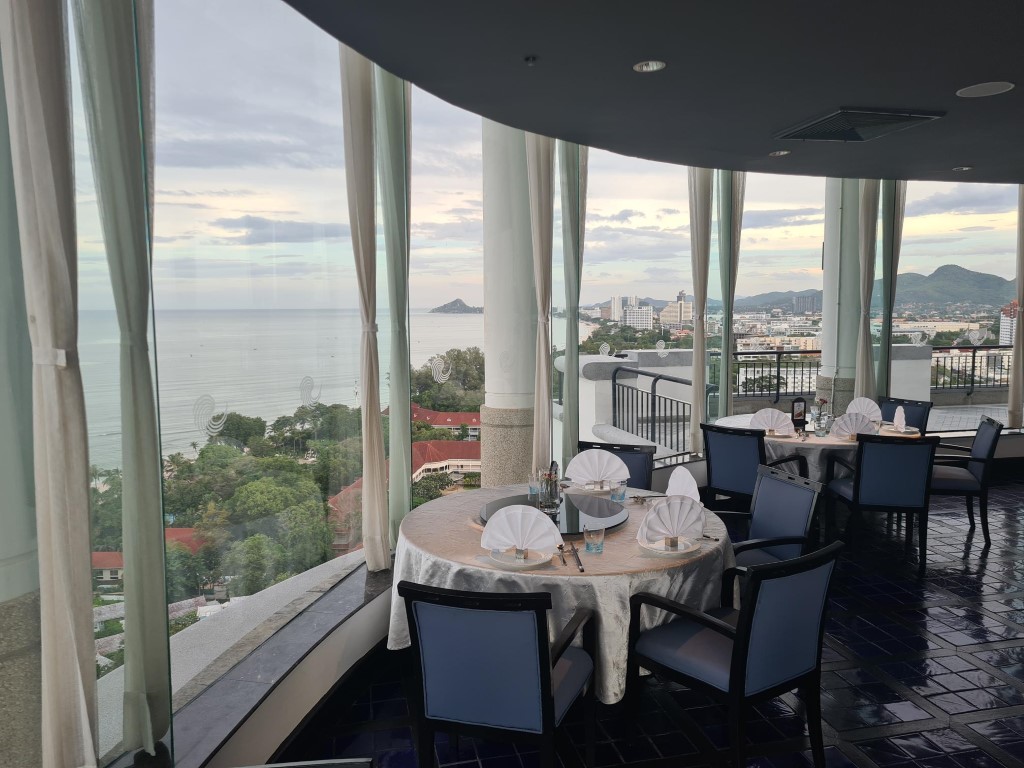 They also have an outdoor dining area with a view south along the coastline.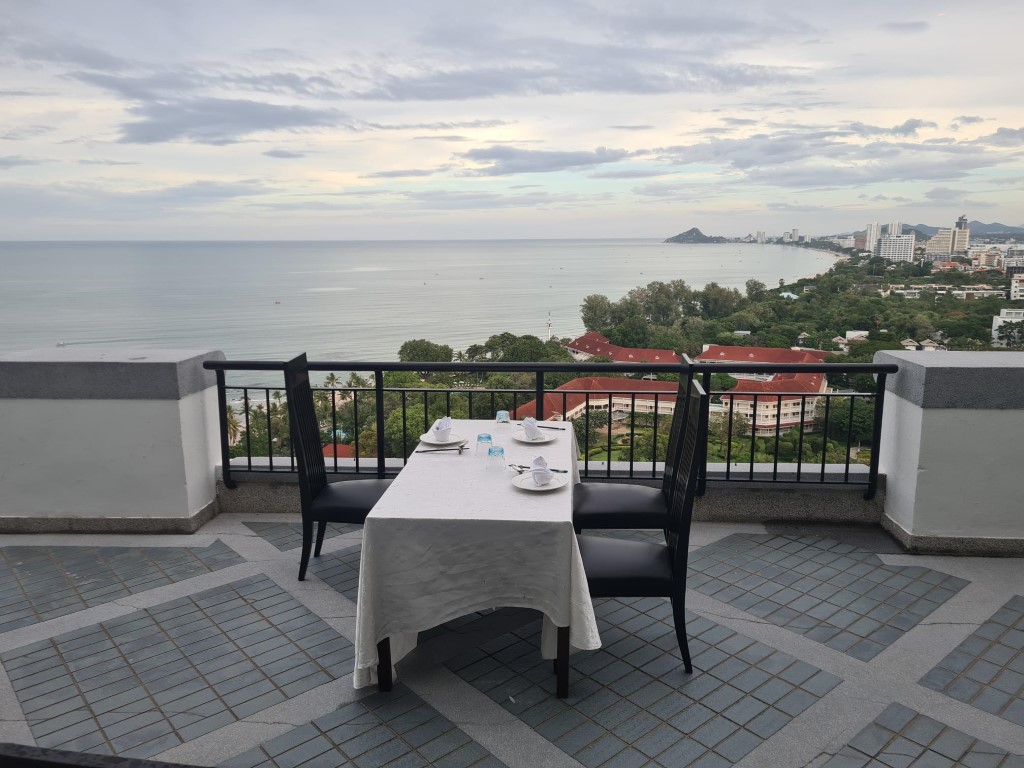 When you first sit down they bring you a plate of some nice crunchy prawn crackers which are complimentary.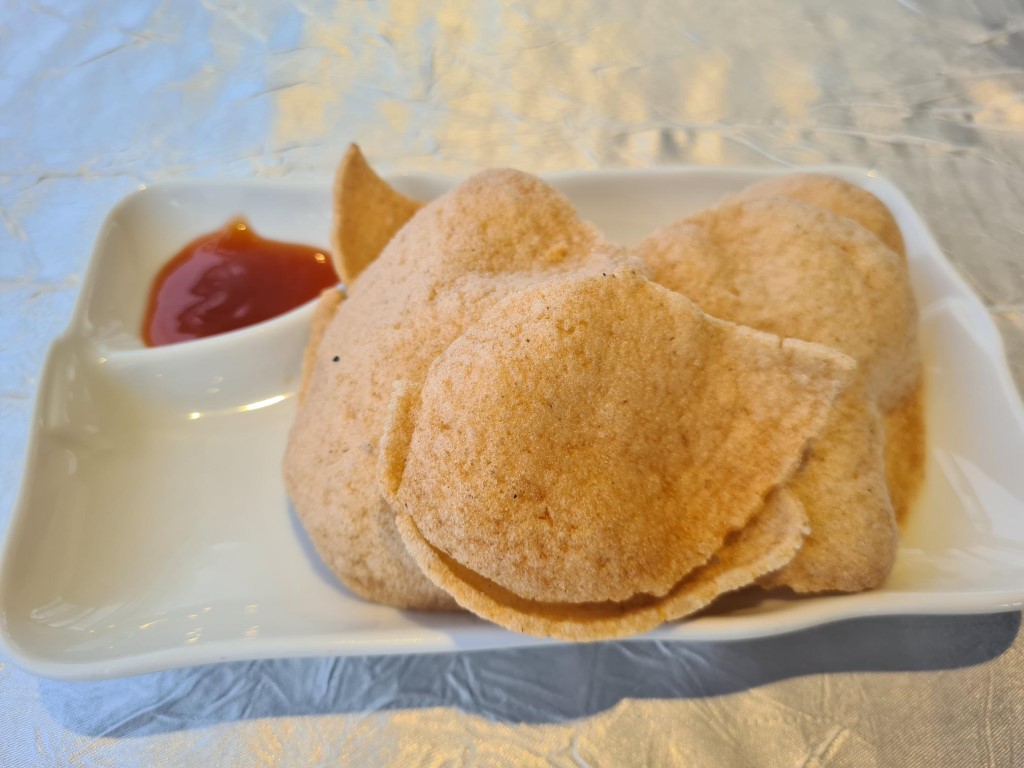 I just ordered a plate of their delicious Kung Pow Hong Kong Style Chicken which had spicy chicken, cashew nuts, crunchy vegetables and a nice Kung Pow sauce loaded with dried garlic, chilli, salt and pepper. A very tasty dish.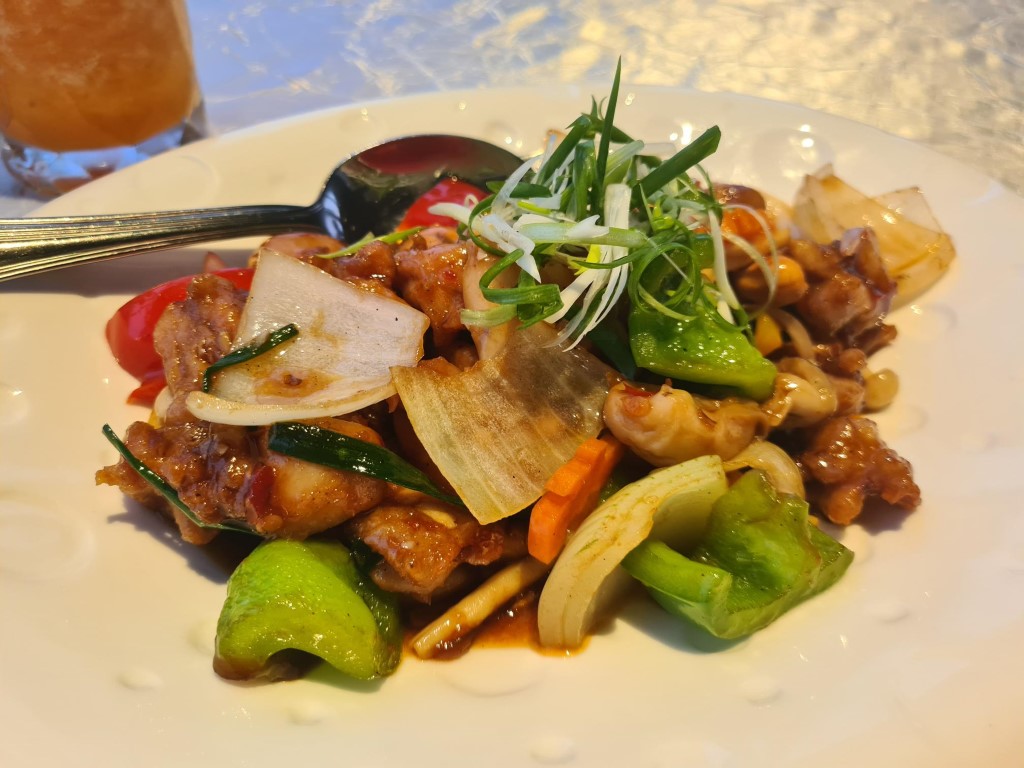 I had a mocktail with my meal which was an excellent mix of tropical fruit. No beer for me during this meal!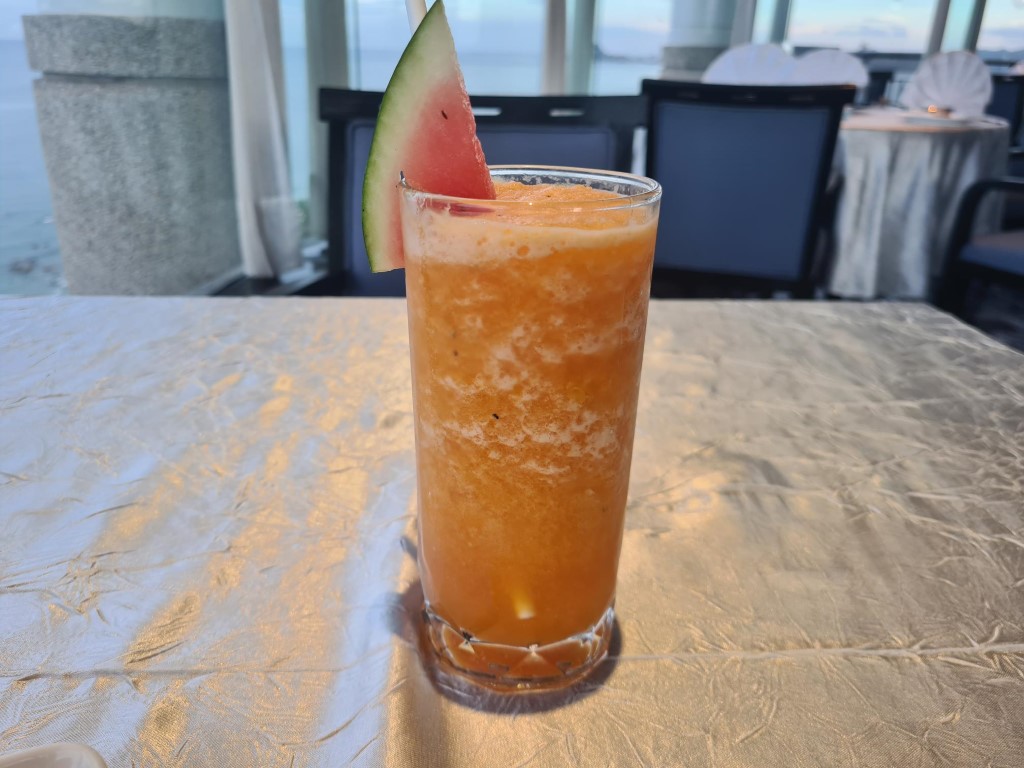 White Lotus Restaurant has the All You Can Eat Dim Sum lunch every Friday, Saturday and Sunday 11.30am – 2.30pm for 780 THB per person.