Buffet Breakfast at the Hilton Hua Hin Resort Hotel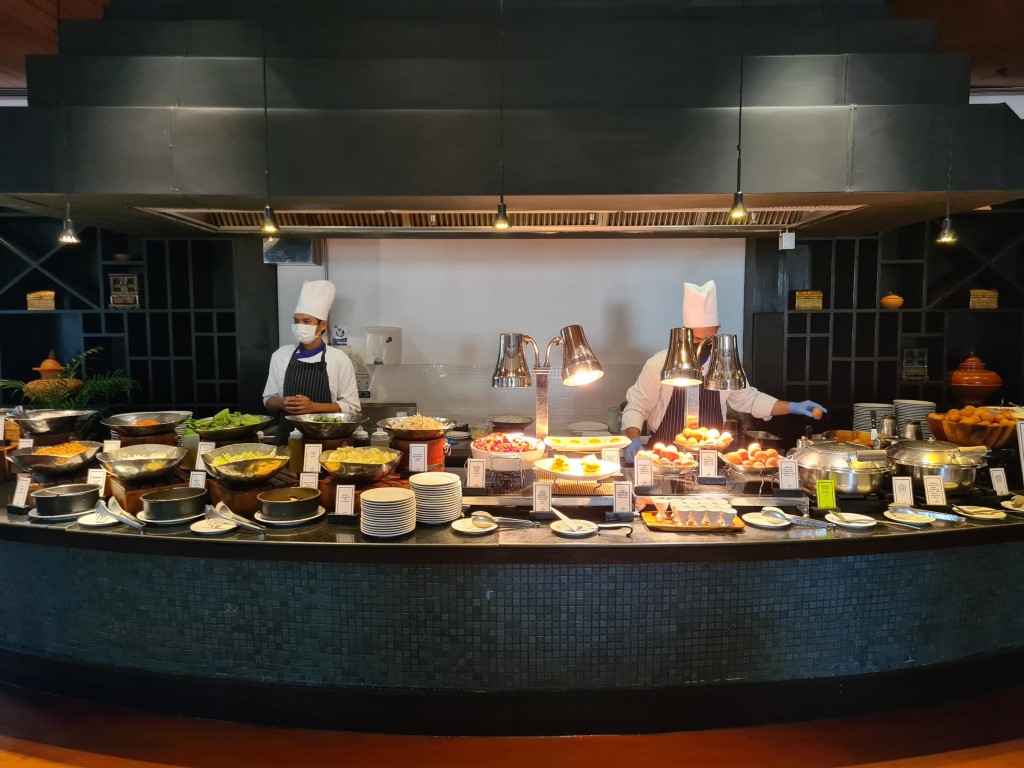 The Buffet Breakfast at the Hilton Hua Hin Resort is served in The Market Restaurant located on the ground floor just behind the reception area. This is a fantastic buffet breakfast with so many different food stations serving all the popular breakfast food items. The Breakfast buffet price is 700 THB net for adult and 350 THB net for children (6-12yrs) open from 6.00am – 10.30am on Monday – Friday and 6.00am – 11.00am on Saturday – Sunday. Price from September 2023. There are fresh fruits, yoghurts, salad, hot dishes, freshly baked bread, pasties and muffins as well as a choice of Thai Iced team or Iced Green tea drinks and they also serve great coffee.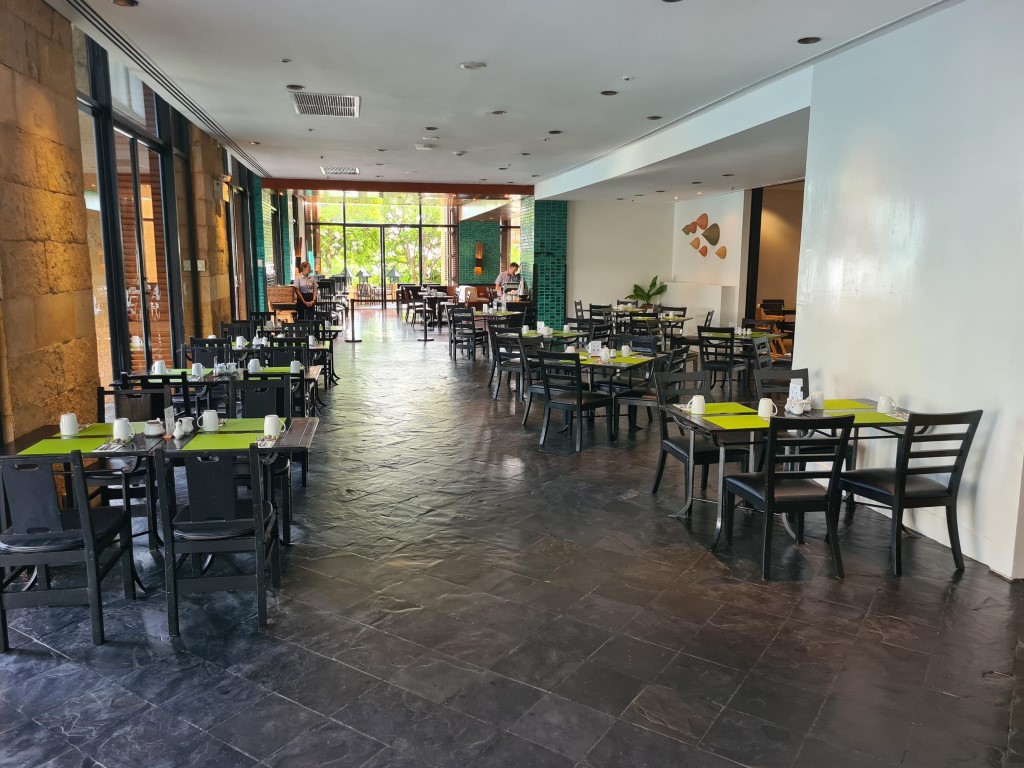 The quality of the food is top notch and I found the serving in this restaurant to be superb. All the staff I dealt with were so friendly and efficient. It did not take them long to bring coffee when it was ordered.
The hot food section has all the usual items for a Western style breakfast with pork sausages, chicken sausages, bacon, grilled tomato, mushrooms.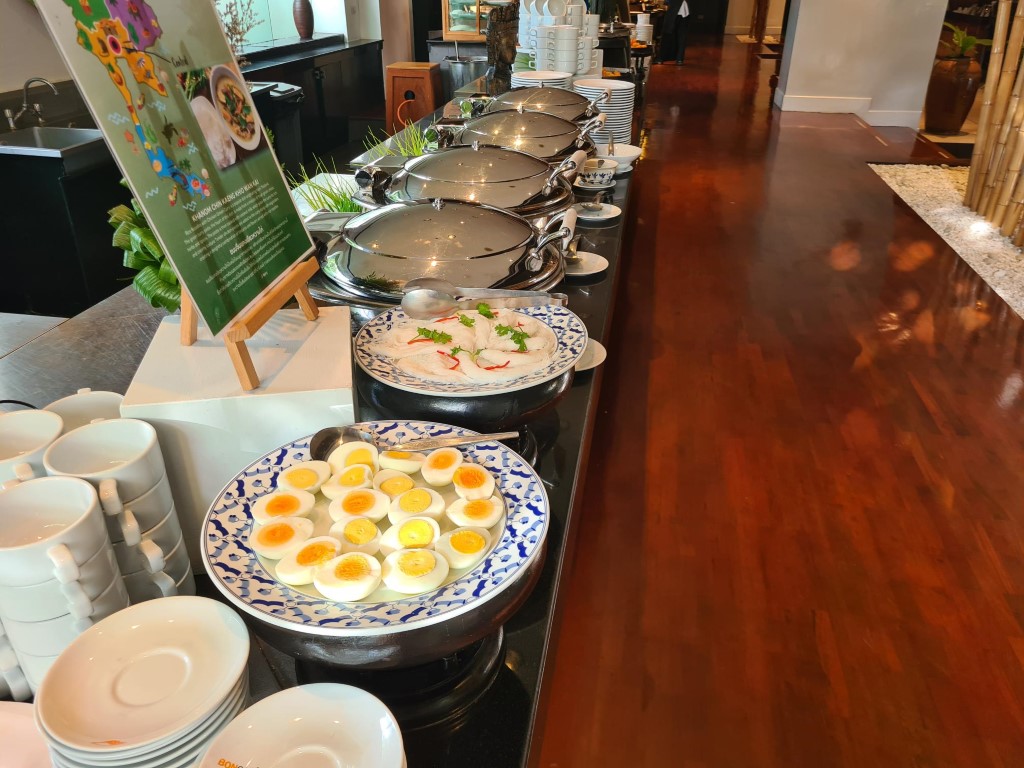 There is a chef at the egg station who will cook you eggs any style you like, fried, poached, boiled or a tasty omelette. There is another chef at a different station preparing waffles and pancakes. The pancakes were very tasty.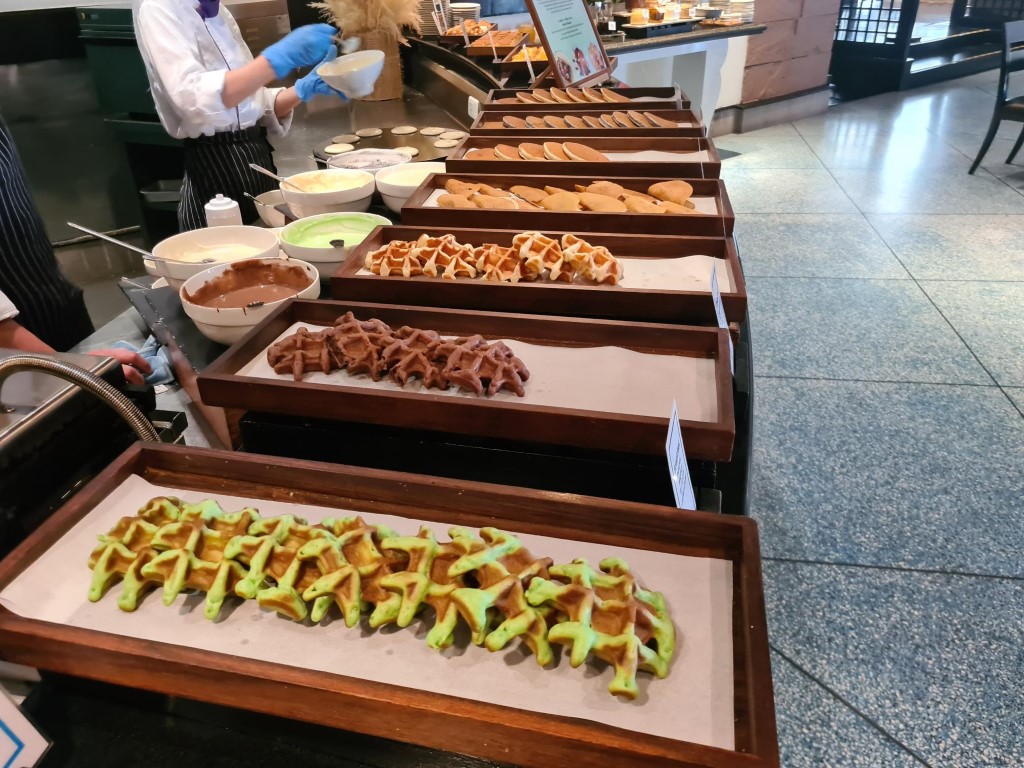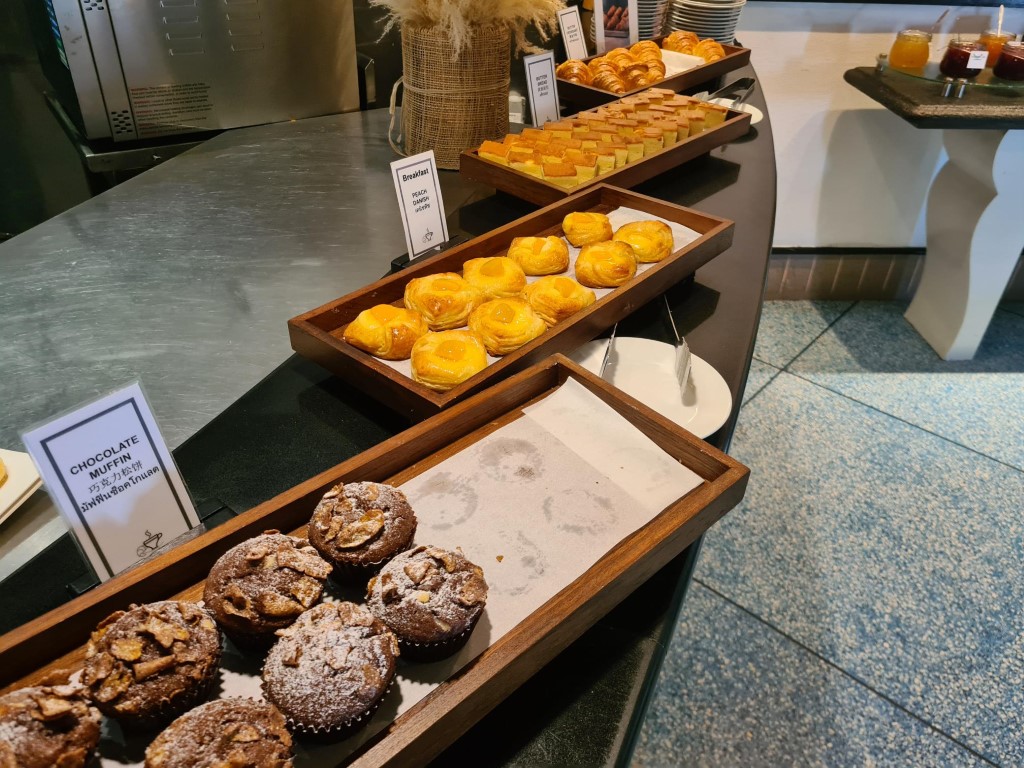 There is also a selection with Chinese Dim Sum dumplings steamed in the traditional bamboo baskets.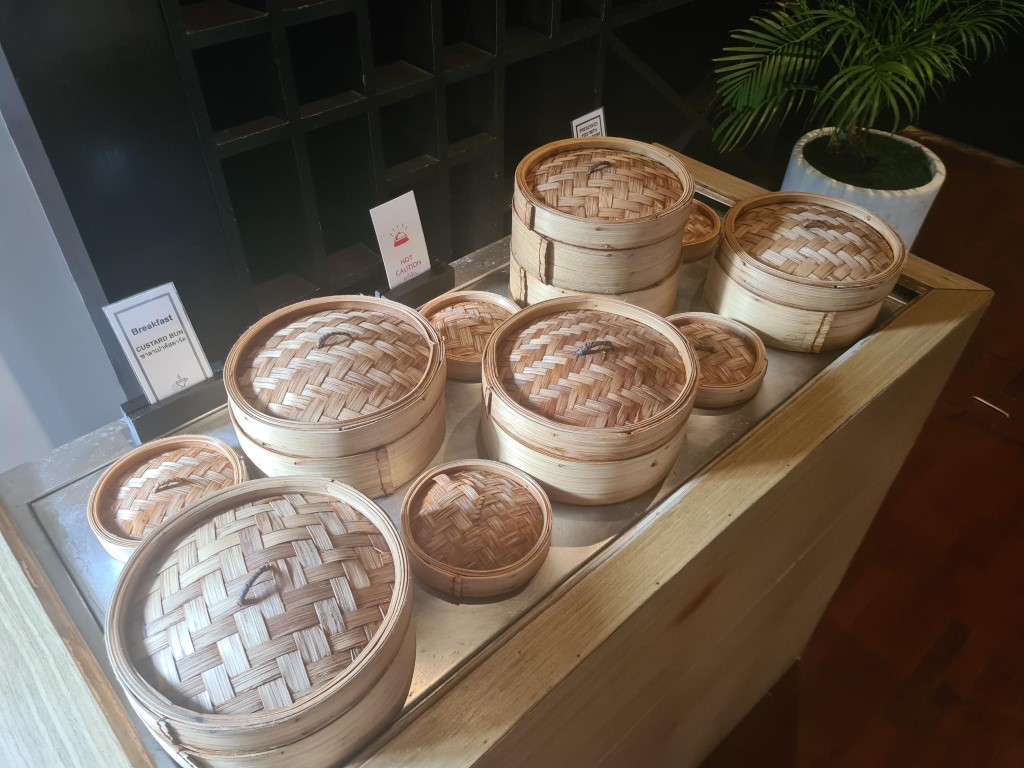 As a special bonus, if you are a Silver, Gold or Diamond Member in the Hilton HHonors loyalty program, they bring you a special dish to reward you of your loyalty. I was a Gold member when I visited and on the 2 mornings I had breakfast they brought me a rice ball with tomato sauce and the next morning they brought a very tasty sticky rice dish which was very sweet.