Cheap Laundry on Soi 13 Sukhumvit Bangkok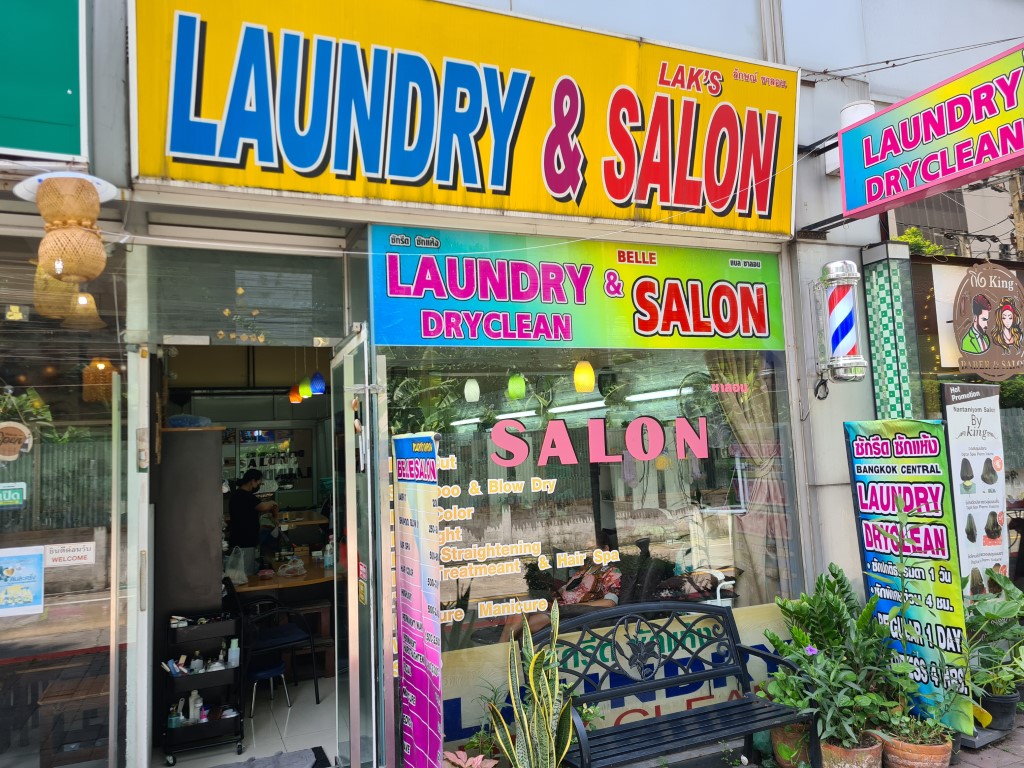 If you are looking for a place to get your clothes washed on Soi 13 Sukhumvit Bangkok, there are a few laundry places here but my choice is Lak's Bangkok Central Laundry and Salon. You can get your clothes washed or dry cleaned and you can also get a haircut here.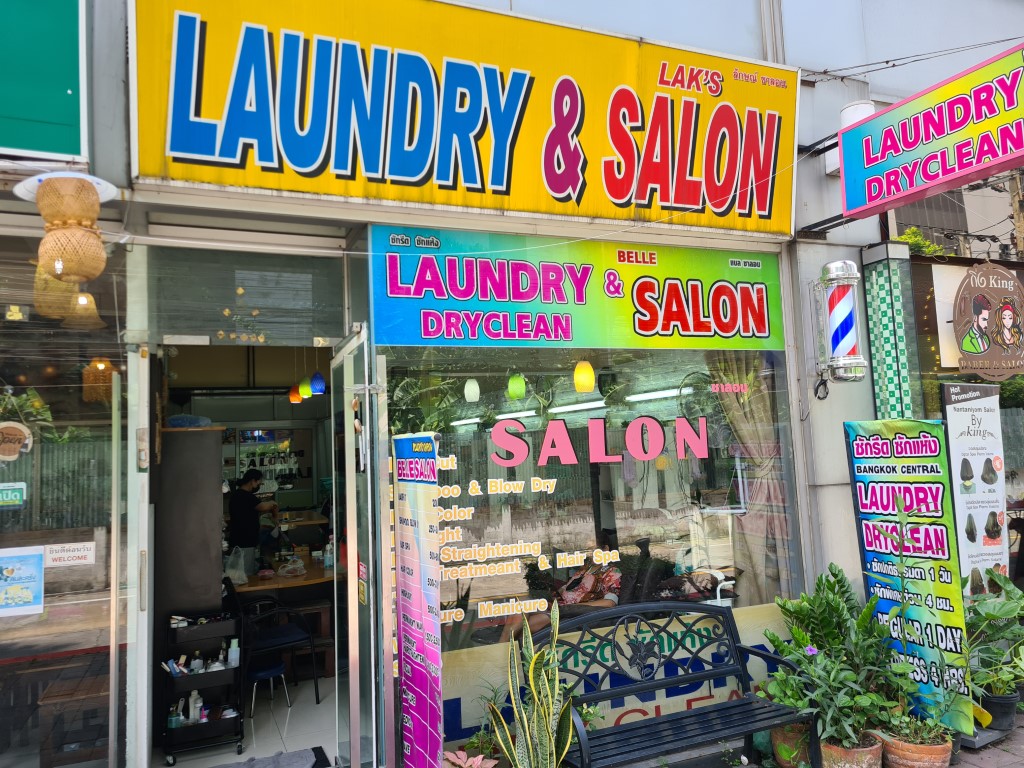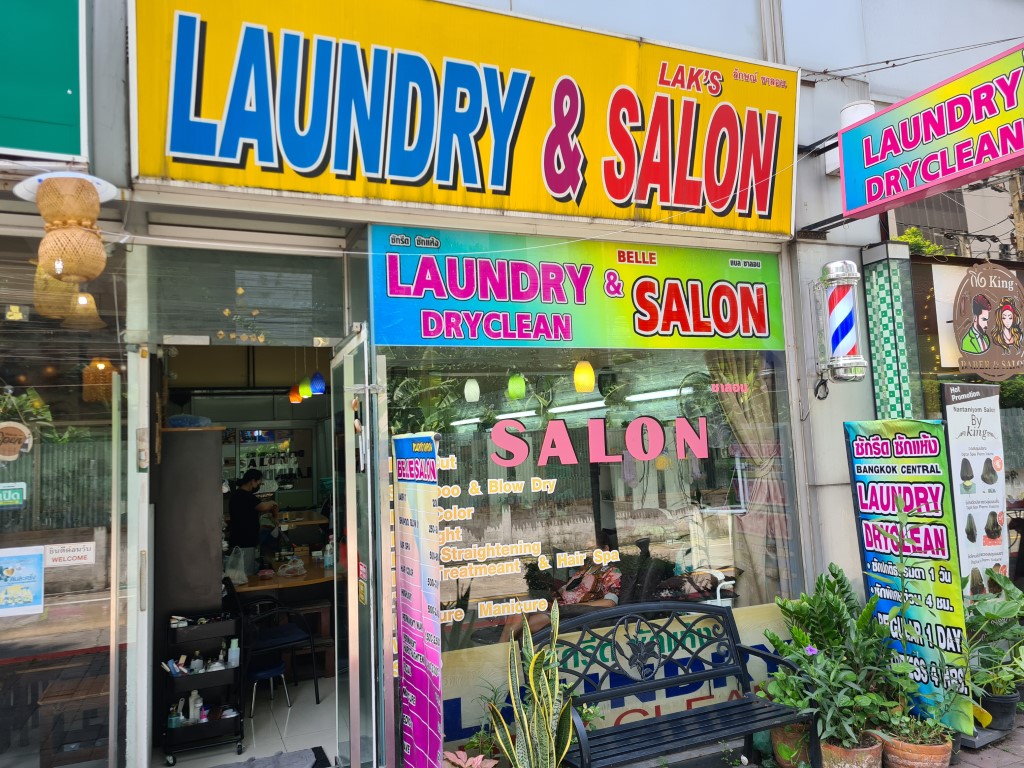 To just have your clothes washed and folded (no iron service) they charge 120 Baht per kilo. I took in 6 t-shirts and 6 pair of boxer shorts which weighed 2kg, so just 240 baht (A$9.50). I dropped off at 11.30am and they said i could pick up tomorrow. I am sure if I dropped first thing in the morning i could gave collected same day.
I am sure you could find cheaper laundry service in Bangkok but this place was right down the Soi from the Hyatt Regency Hotel were I was staying. Less than 100 meters walk.
If I had got my laundry done at the Hyatt Regency Hotel, it would have cost me 200 Baht per t-shirt and 120 Baht per pair of underpants, so 6 of each would have cost 1120 Baht ($A44.20) a huge saving. More beer money in my pocket!
A haircut and a shave here will cost 200 Baht.