Over Development of Sihanoukville Cambodia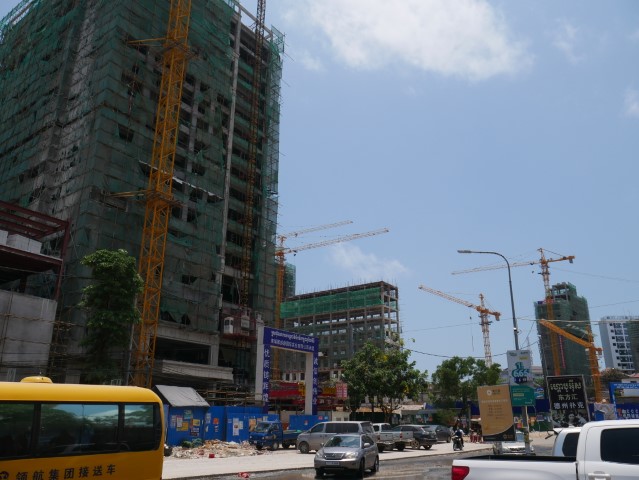 Sihanoukville, on the south coast of Cambodia, was once a very laid back beach side town which was very popular with backpackers. While it still receives a lot of tourists who come to enjoy the laid back beach side town, the town itself has seen a huge amount of development which is turning it into the next big gambling hub of Asia.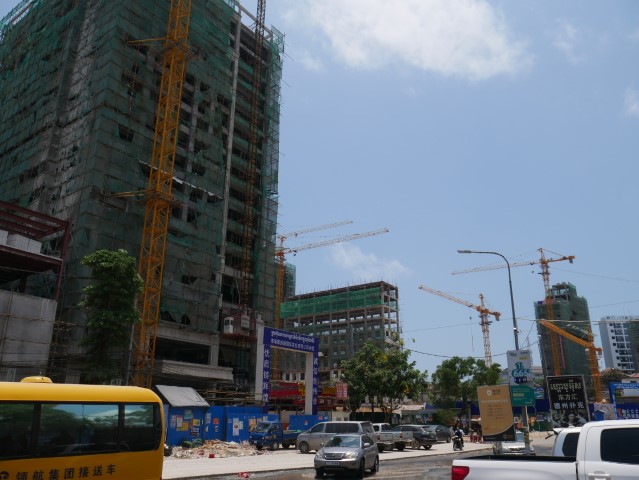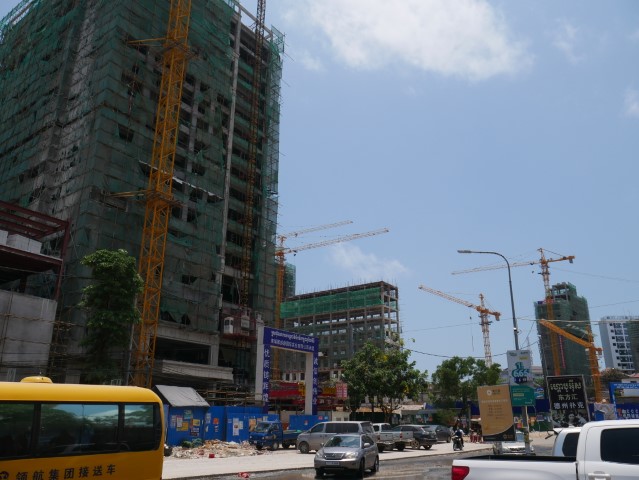 By the end of 2020, there will be more than 150 small, medium and large casinos in Sihanoukville, all led by Chinese development. Along with the casinos, there are massive hotel developments as well as huge shopping malls, all catering to Chinese tourists who will be flown in with direct flights from China to Sihanoukville's small airport, just a few kilometers from the town centre.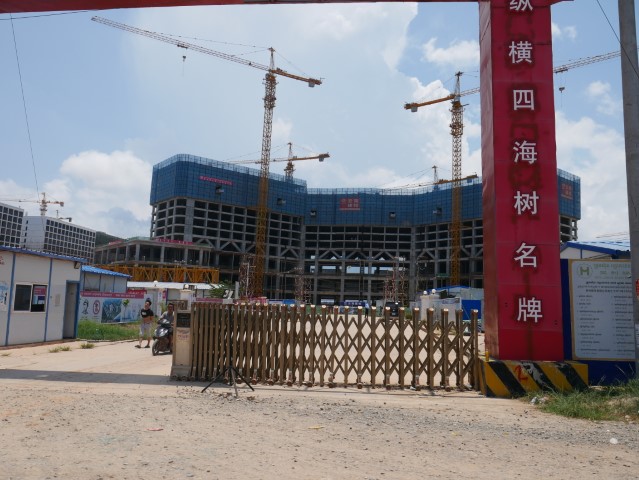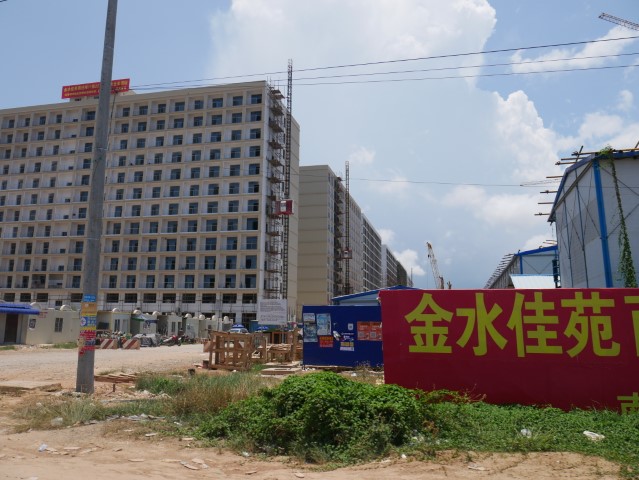 I used to always say you can judge the economy of the city by the number of cranes you can see in the skyline of that city. If that was true, then Sihanoukville would be the richest city in the world. In 2019, I visited Sihanoukville and would say at a guess there were more than 120 development sites all up and down the coast of Sihanoukville.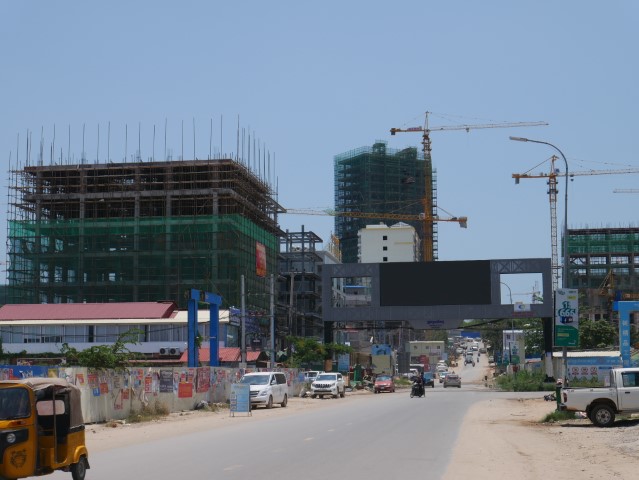 Sadly the local residents of Sihanoukville are still some of the poorest people in South East Asia. With a lot of the development jobs being given to imported Chinese construction crews. Around the construction sites are piles of rubbish which attracts swarms of flies and whilst the modern buildings are being constructed, not much work is being done to the local infrastructure like the roads.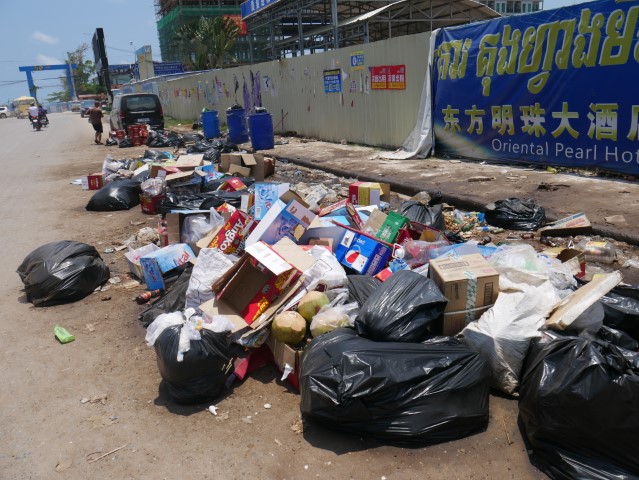 The town of Sihanoukville is really turning into an uninteresting, ugly town which will only see Chinese visitors stay there to gamble, something they are not allowed to do back in China. The beaches closest to the city are now very populated with brown, stinky water.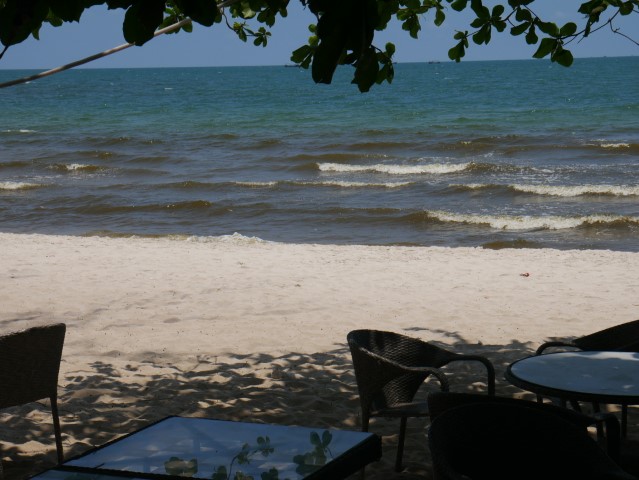 To get away from the stink of Sihanoukville, there is still a very pleasant stretch of coastline, around 5 kilometers from the town centre. Otres Beach, which was the main area where the backpackers stayed, has seen less development. There are not as many of the cheap backpacker style accommodation but still you can find some cheaper style accommodation.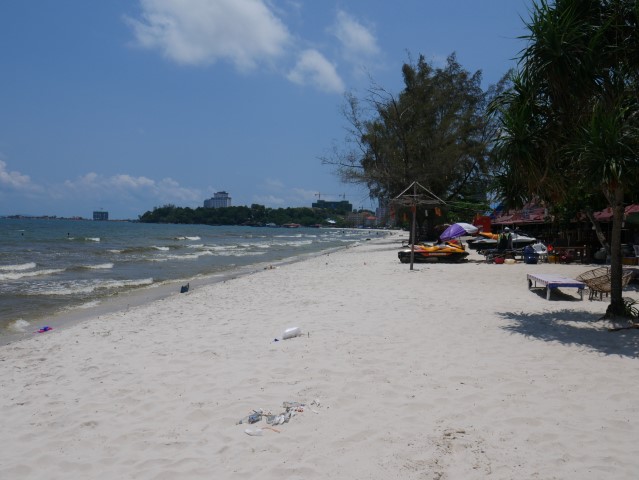 This leaves the only reason to travel into the centre of Sihanoukville is to get to the ferry port which will take you over to some of the most beautiful islands including Koh Rong.