Great Cocktails at Revolucion Cocktail Bangkok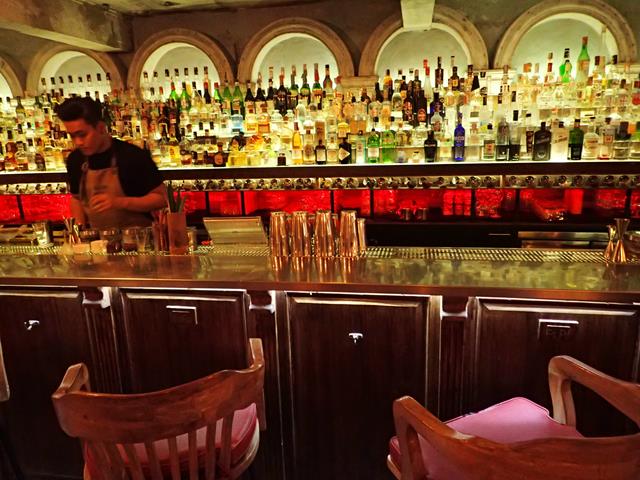 Revolucion Cocktail is one of Bangkok's best cocktail bars. Located in Bangkok's Silom area which is the financial district of Bangkok. The bar is only 9 minutes walk from Chong Nonsi BTS Skytrain Station.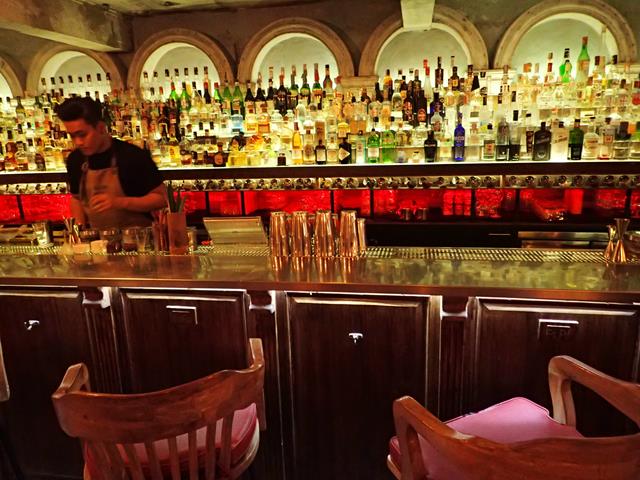 Revolucion Cocktail first opened a bar in Shanghai and then in Guanzhou, Xiamen and Chengdu. They are now expanding into South-East Asia with their first bar in Bangkok.
The bar has a Cuban theme with wooden and leather furniture and large mural of Che Guevara (the Argentinean Marxist Revolutionist) who brought Communism to Central America (others refer to him as a terrorist and mass muderer! but that is another story).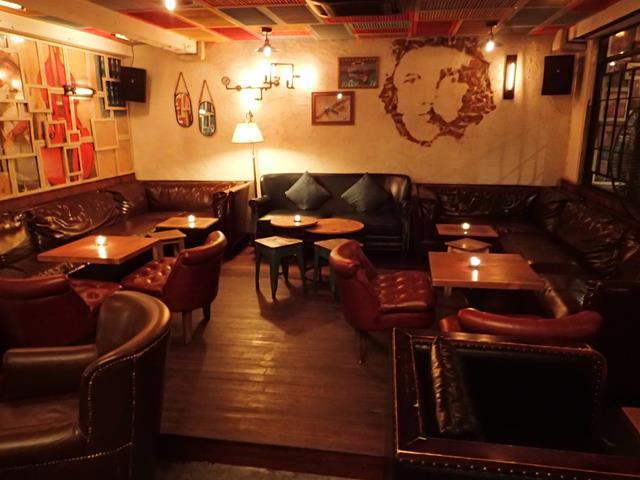 The bar itself is lined with every type of spirit bottles available to man-kind, well maybe not everyone but a truly impressive collection of alcohol line the many shelves at the back of the bar.
The drinks menu has an impressive selection of cocktails. Revolucion Cocktail bar have their own signature cocktail called The Revolucion Cocktail which  is a concoction of rum, rosemary, passion fruit and apple juice. They also make a very mean Mojitos!
There is a small outdoor courtyard at the front of the cocktail lounge with nice large comfy sofas and cushions. Outside is a smoking section. Inside the bar is non-smoking.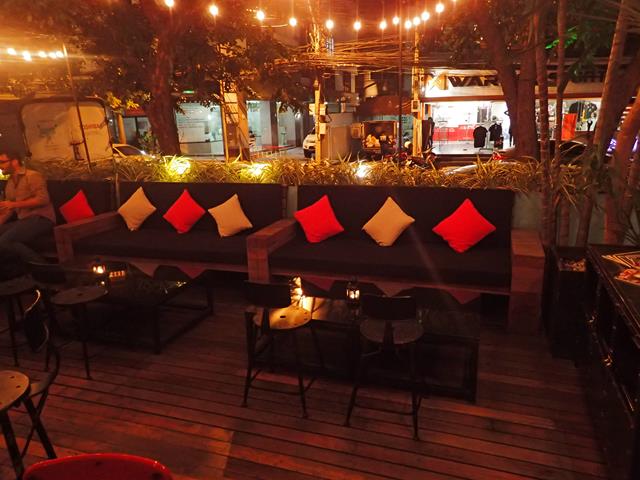 There is a resident DJ called DJ Ed Robb who plays the tunes into the every hours of the night.
Upstairs from Revolucion Cocktail is Clandestino Cantina which has a mix of Central American food as well as Mediterranean food. Clandestino Cantina is open for dinner 6.30pm until midnight.
If visiting Bangkok and looking for a cool night out, get down to Silom and enjoy a cocktail at Revolucion Cocktail!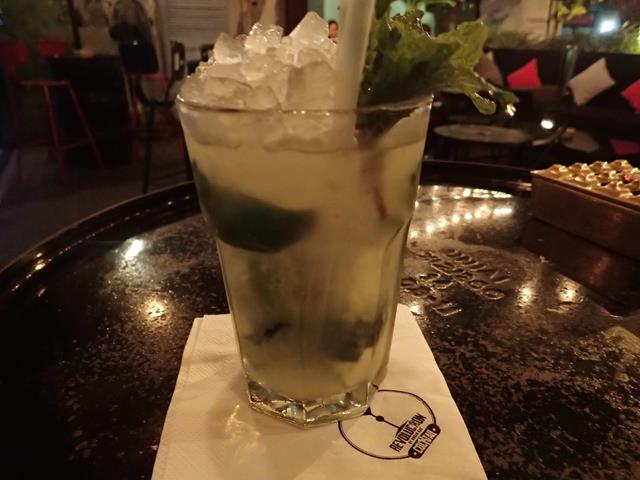 Revolucion Cocktail
50 Soi Sukawittiya (Sathorn Soi 10)
Silom Bangrak
Bangkok
Open 5pm – 2am, 7 days a week
Website: www.revolucion-cocktail.com
Check out the location of Revolucion Cocktail in Silom Bangkok
Check out the most popular Bangkok articles: