Bangkok's Largest Night Market – Rod Fai Train Night Market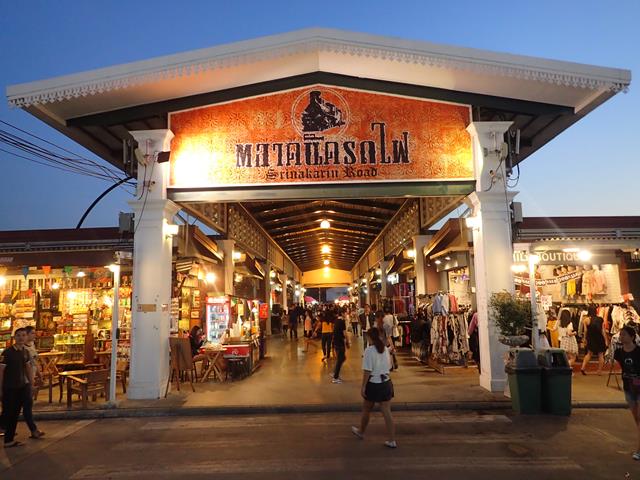 Rod Fai Train Market is Bangkok's largest night markets located in the eastern outskirts of Bangkok city. It is a bit of a trek to get to Rod Fai Train Market but well worth the trip.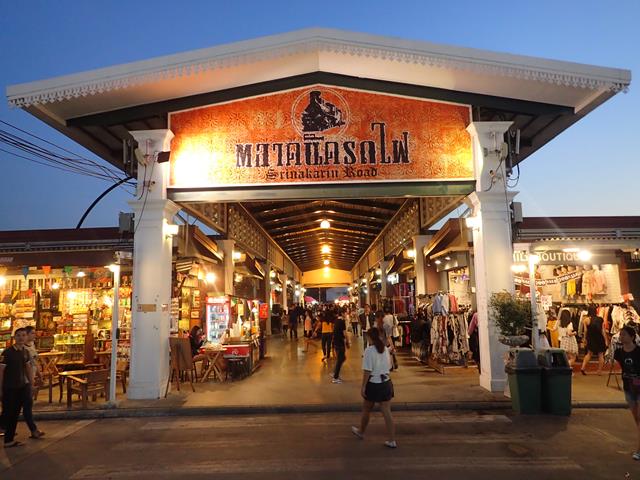 Rod Fai Train Market is massive. The markets started as a vintage / antique market place but has expanded to sell everything. Rod Fai Market still has a section selling antiques. If you are looking for an old stereo-phone record player or a vintage radio then this is the place to come.
There are also loads of stalls selling boutique fashion, shoes, leather goods and all the typical cheap t-shirts, sunglasses and DVDs you would expect at any market in Bangkok. Loads of the clothing are 'genuine imitations' of the large brand names like Nike, Reebok and Adidas.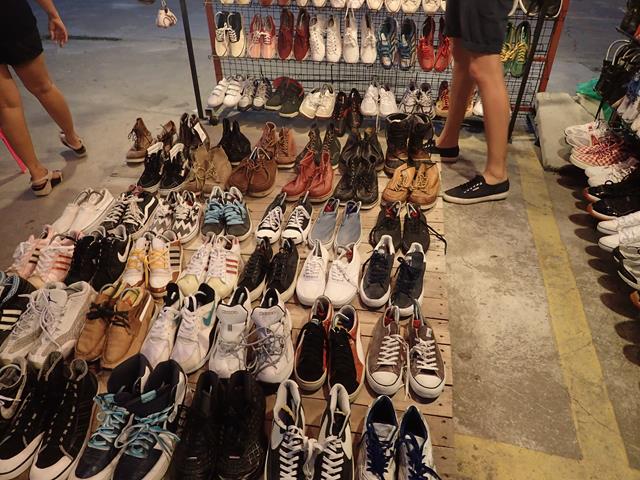 For antique car enthusiasts, head right to the back of Rod Fai Train Markets where there some some sheds owned by local Thai car enthusiasts who restore old vintage cars. You will see them in their workshops late at night working on their cars. Out the front of the sheds are a great range of American vintage cars like Chevies and old pickup trucks perfectly restored and in mint condition.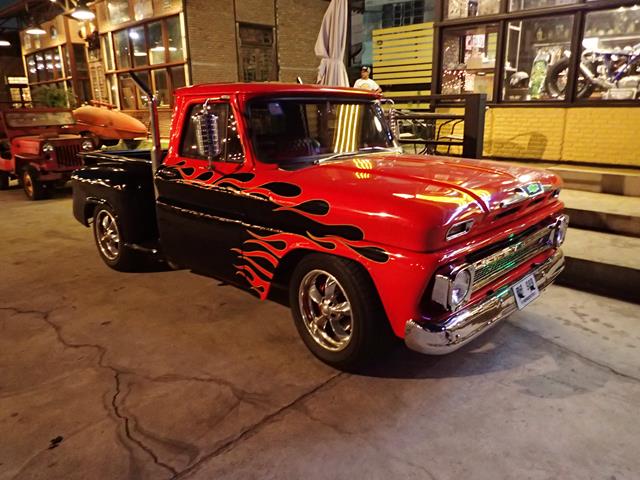 Rod Fai Train Night Markets are also a great place to come and try some of Bangkok's best street food. There are loads of vendors selling Thai treats, sweets and loads of grilled meats on a stick. There are also loads of proper restaurants around the outside of the market grounds ranging from traditional Thai food to Italian and American diner food – burgers and hot dogs.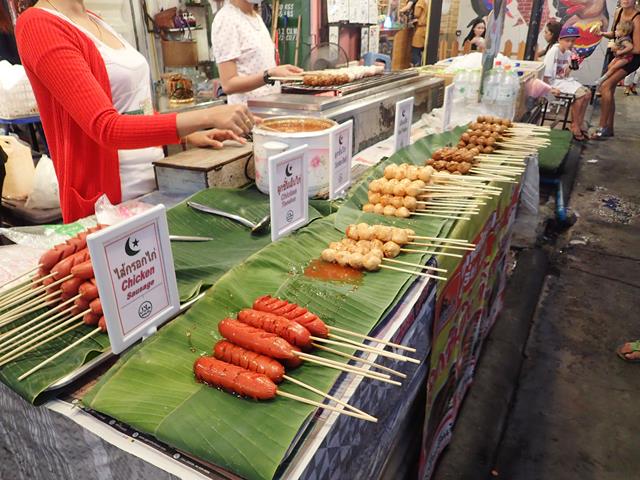 The train part of the market name is because the Rod Fai Markets were built on an old train yard. Sorry train enthusiasts, no old trains here to check out!
Rod Fai Train Night Markets is open 4pm – 1am Thursday, Friday, Saturday night. Sunday the market is open from 4pm until midnight.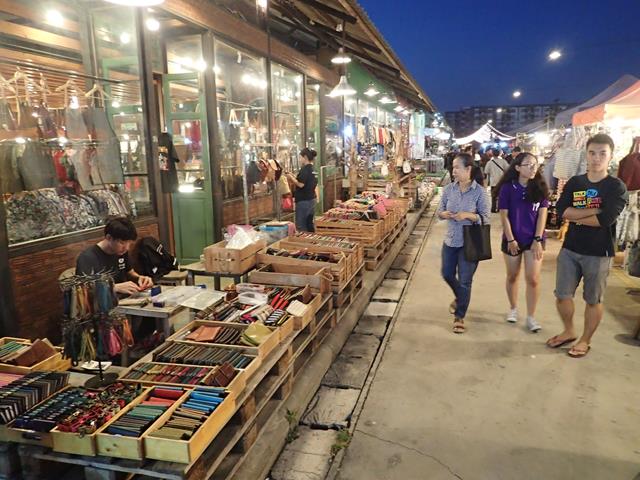 How to get to Rod Fai Train Market Bangkok
The best way to get to Rod Fai Train Market is to get on the BTS Skytrain and get off at On Nut Train Station. From here it is easy to jump in a taxi and travel the last bit. From On Nut Train Station in can take around 20 – 25 minutes to get to the markets as the streets leading up to the markets are very busy with local people heading to the markets. Jump out the taxi out the front of Seacon Square Shopping Centre and you walk around 500 meters to the front of the markets. The taxi ride from the station will cost around 70 – 80 Baht.
If you want to travel from the centre of Bangkok to Rod Fai Train Night Markets by taxi, it will cost around 200- 250 Baht.
Check out the location of Rod Fai Train Markets Bangkok
Check out the most popular Bangkok articles:
[do_widget id=wpp-4]