Pizza at Cairns Marina Waterfront at Ollie's Italian Restaurant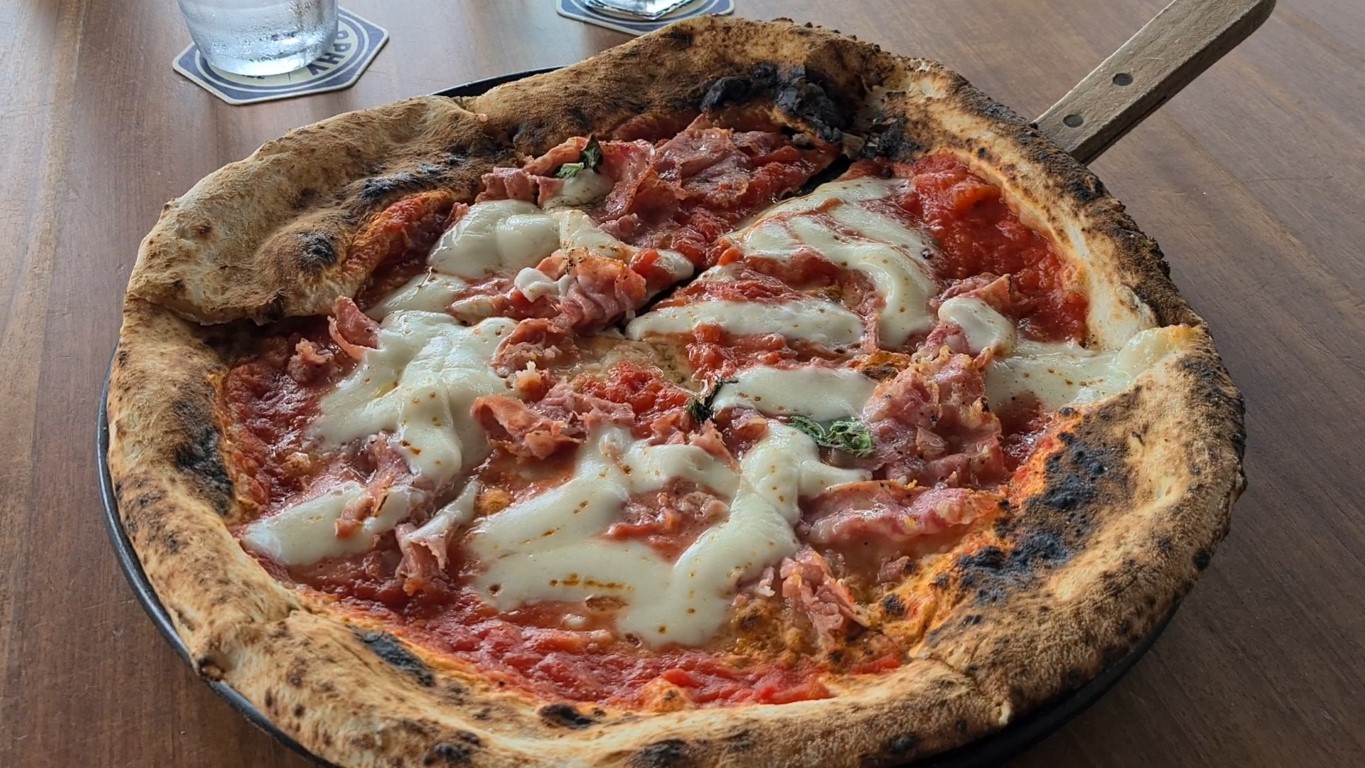 If you are looking for some good Italian pizza down on the Cairns Marina waterfront, then check out Ollie's Italian Restaurant which is right on the waterfront, next to Dundee's Australian Waterfront Restaurant. Ollie's is your classic, casual dining Italian restaurant serving up authentic Italian food like pizza, pasta, steaks and fresh local seafood.
I was set on pizza for lunch and took a stroll along the Marina and came across Ollie's. I got there just on midday and had a pick of the seats within the restaurant. There are tables and chairs right out the front of the restaurant, with good views over the Marina waterfront.
The pizza at Ollie's is traditional Neapolitan pizza also known as Naples-style pizza. The pizza crust is a pillowy and chewy and is topped with fresh tomatoes (instead of a tomato paste or sauce) and the cheese they use is fresh mozzarella cheese.
The oven in Ollie's kitchen is a unique charcoal oven (Josper which comes from Spain). With no electricity or gas, the burning charcoal heats the oven to 500 degrees cooking the food quickly, sealing in the natural flavours of the food. The pizza get a nice smokey taste for this process.
As well as the great pizza, there is a huge selection of seafood and the specialty of this restaurant is steaks. Next time I am in Cairns, I will return to try out more food at Ollie's.
Ollie's Italian Restaurant
1 Marlin Parade
Cairns City QLD 4870
Open for dinner Wednesday and Thursday, open for lunch and dinner Friday, Saturday and Sunday. Closed Monday and Tuesday
Website; http://olliesitalian.com.au/
Check out the location of Ollie's Italian Restaurant on Cairns Marina