Breakfast at Pullman Cairns International Hotel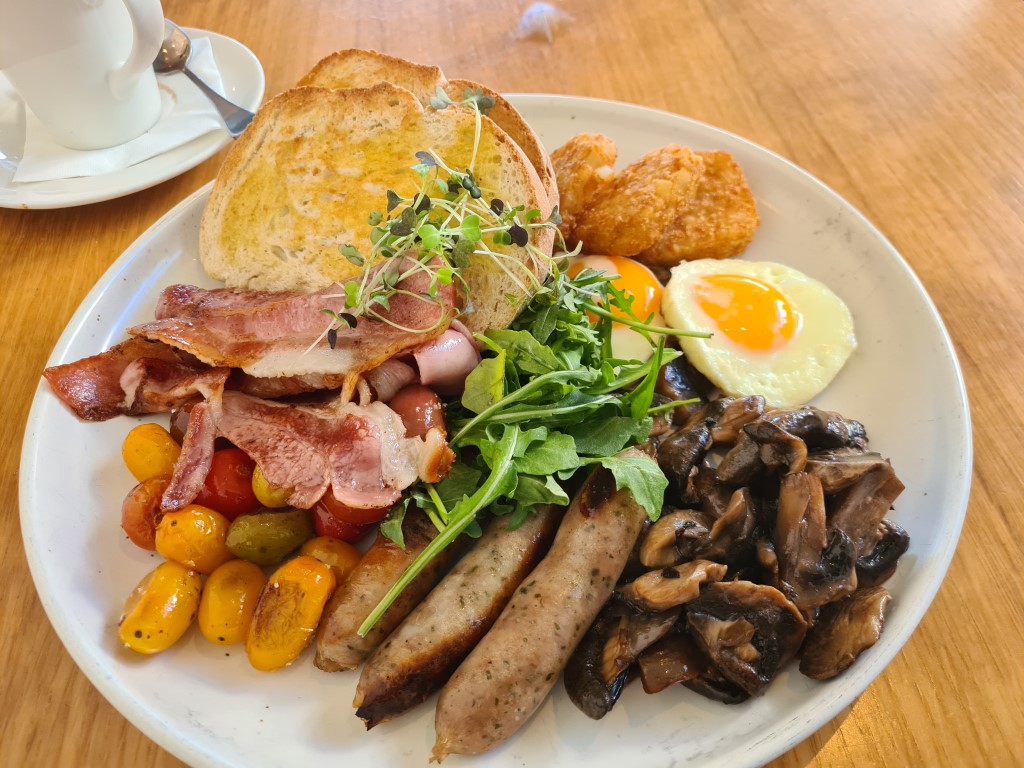 Breakfast at the Pullman Cairns International Hotel is served in their Coco's Restaurant, located right next to the reception area. There is the choice of the full buffet breakfast for $39 or there is an al a carte menu with a good range of breakfast meals.
I just went in 1 time for breakfast and ordered off the Al a carte menu. I had the Big Breakfast ($26) which was a massive meal of bacon, eggs, cherry tomatoes, sausages, mushrooms, hash browns, avocado and toast.
Check out the breakfast menu at the Pullman Cairns International Hotel:
While I think the $39 buffet breakfast is overpriced, they do have a huge selection of food available on the buffet. Freshly baked breads, fresh fruits and juices, salads, yoghurt and Muesli as well as hot meals and they do have a chef at the egg station making fried, poached and omelettes to order.
Most mornings I walked just a few hundred meters down to Spencer Street and had breakfast at Bang and Grind Cafe which has a great selection of breakfast meals at much more reasonable prices than inside this 5-star hotel. They have a Big Breakfast for $19.90 which I enjoyed so much more.
Coco's Restaurant
Pullman Cairns International Hotel17 Abbot Street
Cairns City
Website: Pullman Cairns International Hotel
Check out the location of Pullman Cairn International Hotel