Restaurants Walking Distance From Hyatt Regency Sukhumvit Hotel Bangkok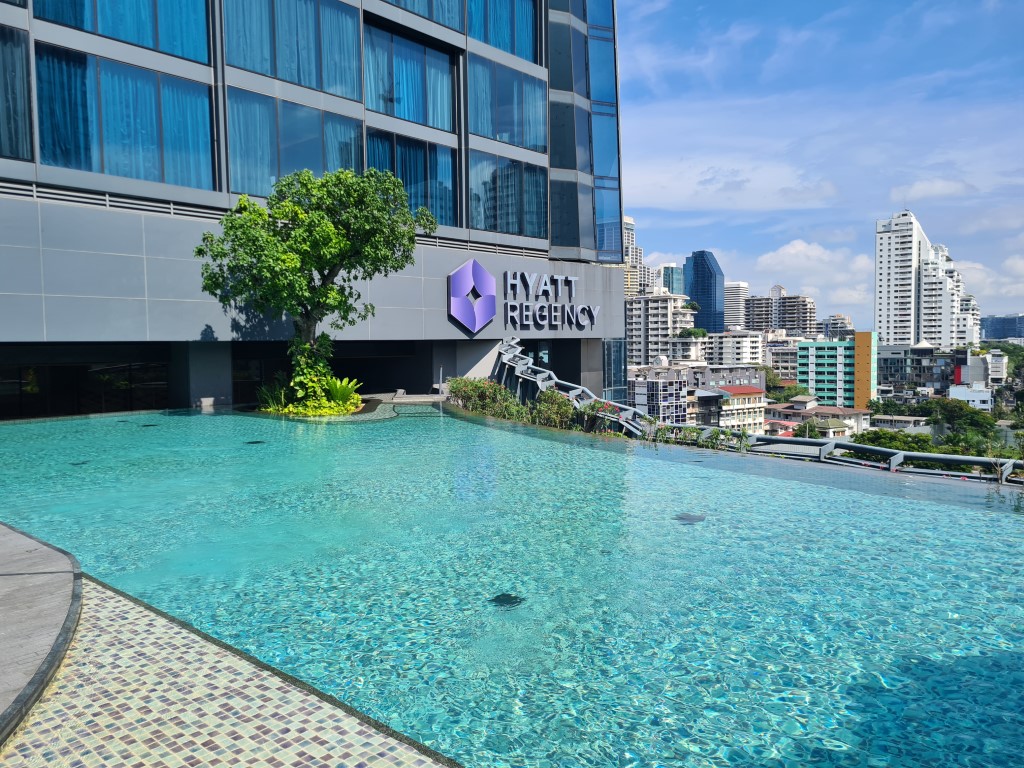 Hyatt Regency Sukhumvit Hotel Bangkok is a great 5 star hotel with very reasonable prices. Located on the busy section of Sukhumvit Road just a few hundred meters down from the Nana BTS station. Located right on the corner of Soi 13, there are loads of great restaurants all within a few minutes walk. Here are some recommended restaurants walking distance from the Hyatt Regency Sukhumvit Bangkok Hotel:
Margarita Storm Mexican Restaurant and Bar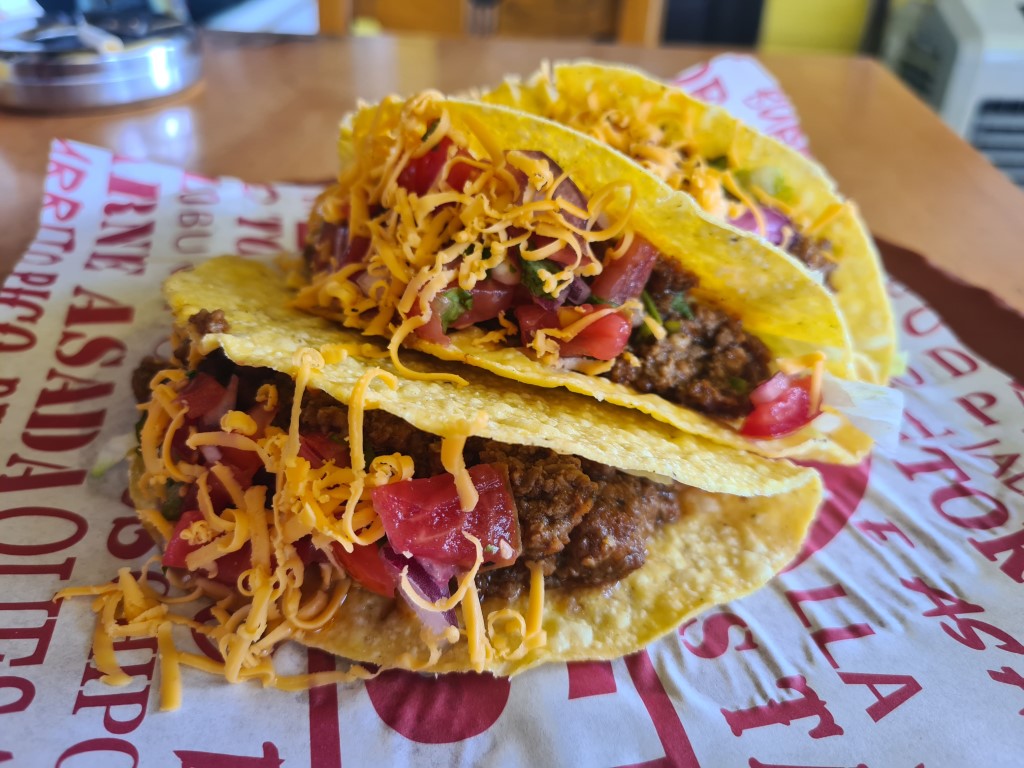 Located right next door to the Hyatt Regency, on the corner of Soi 13 and Sukhumvit is the Mexican restaurant / bar called Margarita Storm which is open 24 hours a day. Serving a range of Mexican food like Tacos, Burritos as well as pizza and burgers. I tried their tacos which are very tasty indeed!
Read more about Margarita Storm
YUNA JAPANESE RESTAURANT
Just a very short 2 minutes walk, turn to the right out the front of the Hyatt Regency and take the first small laneway on the right which is Soi 11/1. This is a small Japanese restaurant with a sushi counter where you can see the sushi chefs prepare the meals. They have a good selection of different Japanese foods like sushi, sashimi, Japanese curry, noodle soups, tempura. Reasonable prices. I can highly recommend the Pork Cutlet Japanese Curry.
Read more about Yuna Japanese Restaurant on Soi 11/1.
Red Lion British Pub
The Red Lion is a great British Pub which is less than 100 meters walk out the back driveway of the Hyatt Regency Hotel. Located on Soi 13, this serves a great range of British Pub food including some excellent English Breakfast meals.
Read more about the Red Lion British Pub
Old German Beerhouse
The Old German Beerhouse is a very popular German restaurant located on Soi 11 just a few minutes walk from the Hyatt Regency. This place has been serving up traditional German food for years. Good schnitzels, German sausages and they do a very tasty burger which I tried on my last visit to Bangkok. The prices are not cheap but they give huge servings. If you a big eater then this is the place to come. I was going to try their Wiener Schnitzel but ended up going for the burger.
Read more about Old German Beerhouse on Soi 11.
Sportsman Sports Bar Soi 13
Just 100 meters down Soi 13 is the best Sports Bar in Bangkok – The Sportsman. Open from 7am – 1am they serve all day breakfast, lunch and dinner. With a huge food menu serving pub style food, English Breakfast and a good selection of tasty local Thai food. You can get a small bottle of beer her for 99 baht. Their English breakfast is 260 Baht, a very good quality feed.
Read more about The Sportsman on Soi 13.
Bangkok Burgers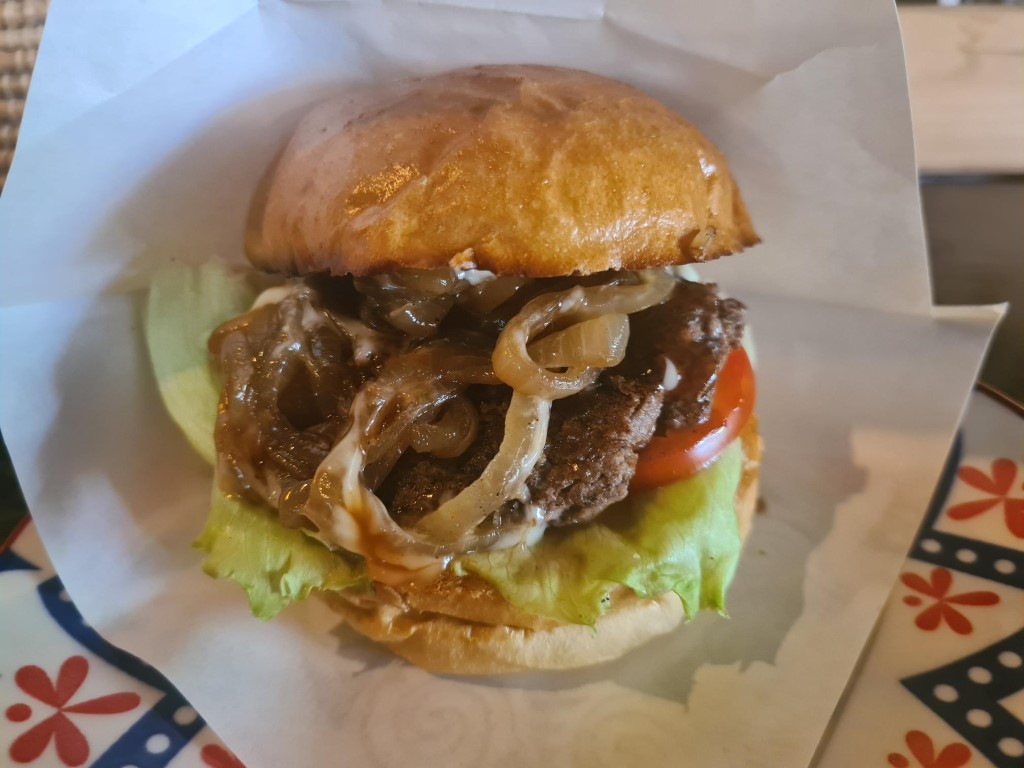 Located close to the start of Soi 11 you will find the cheapest burgers in Sukhumvit area at Bangkok Burgers. They have a sign out the front for 99 Baht Burgers but this is for a chicken burger. The beef burgers are 149 Baht and let me tell you they are very tasty, I think the best burgers in Soi 11. The 149 Baht Beef burgers are only small, probably 5 bites but you can get a large burger for 249 Baht.
Read more about Bangkok Burgers
Fresh Sushi at Yuna Sukiyaki Japanese Restaurant Soi 11
just 260 meters away, on Soi 11 is the 2nd location of the Yuna Japanese Restaurant (see above for the other location on Soi 11/1). While this restaurant specialises in Sukiyaki and Shabu-shabu hotpots, it also has a full menu with loads of different Japanese cuisine including fresh, tasty sushi. I went in for a light dinner and had this excellent sushi at a very reasonable price.
Read more about Yuna Sukiyaki Japanese Restaurant on Soi 11.
Pizzeria Limoncello
Located 450m away from the Hyatt Regency Sukhumvit, less than 5 minutes walk to Soi 11 is Pizzeria Limoncello which has been serving up traditional Italian food for more than 20 years. Get all your classic Italian food here, pizza, pasta, steaks and seafood. Prices are a bit high here and it does get very busy on weekends with mostly local Thai families, so best to make a reservation to secure a table.
Read more about Pizzeria Limoncello
Bang Bang Burgers
Bang Bang Burgers is an awesome burger joint located on Soi 11, just 800 meters walk from the Hyatt Regency Sukhumvit Hotel. This is the place to come for delicious smashed burgers, with good quality grass-fed beef. They have a boxing theme here at Bang Bang so their burgers are named after famous boxers like Iron Mike or Cassius.
Read more about Bang Bang Burgers on Soi 11
Vesuvio Pizza on Soi 8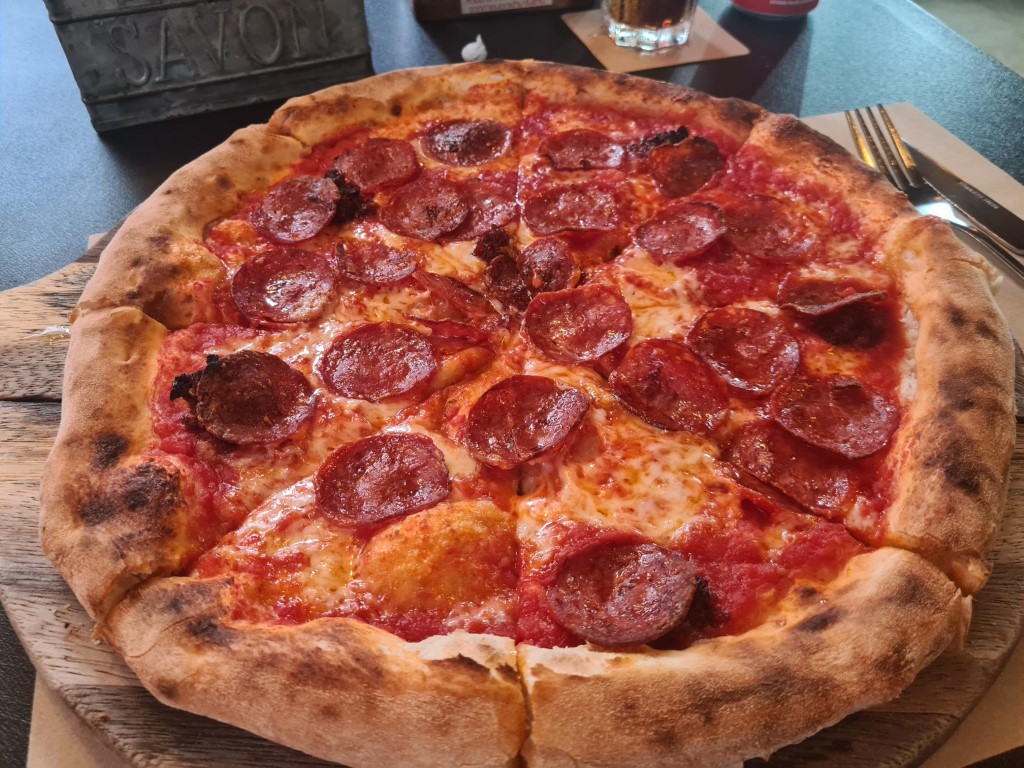 For the best pizza in Bangkok, just cross over the busy Sukhumvit Road (There is crossing directly infront of Hyatt Regency) and a short walk up to Soi 8 (directly opposite Soi 11), then down a small side Soi off Soi 8 and you will find the small pizza shop Vesuvio Pizza. They make traditional Napoli Wood Fired Pizza and it is the best pizza I have eaten in Bangkok