Fitness Centre at Hyatt Regency Hotel Yokohama Japan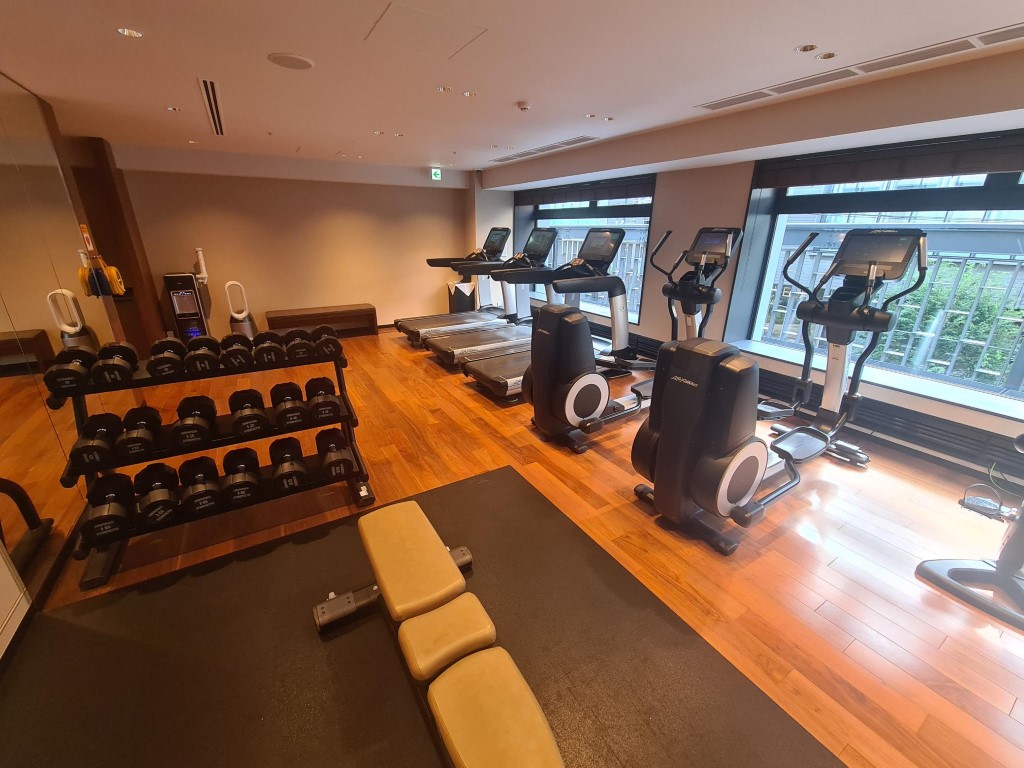 The Gymnasium / Fitness centre at the Hyatt Retency Yokohama is located on level 2 of the hotel. It is a fairly small space but has a fair few cardio machines plus a bench and rack of free-weights. Enough equipment to give you a good work out.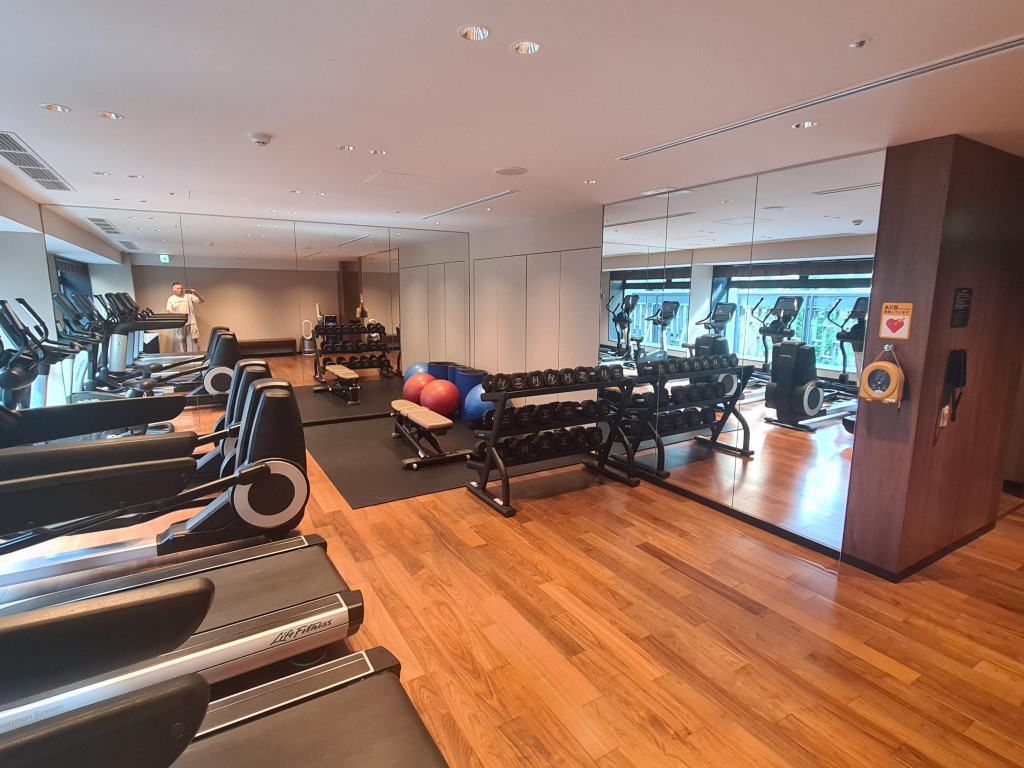 The rack of free hand weights range from 2 kilograms up to 20 kilograms. Close to the entrance of the gym, there is a water fountain.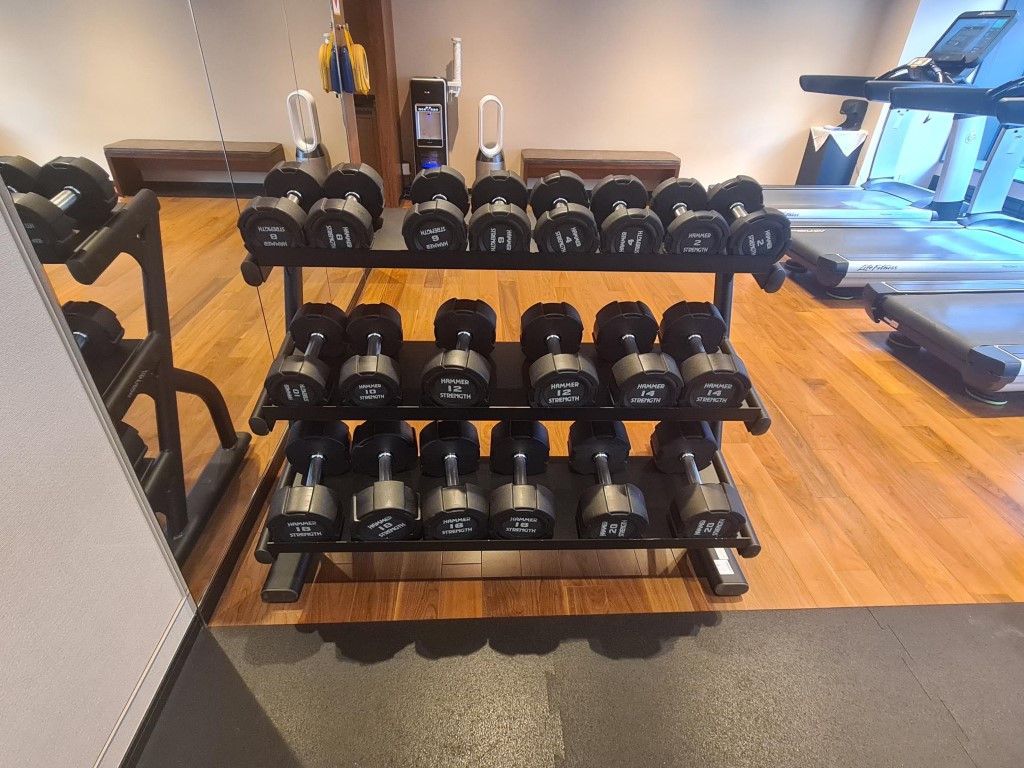 The cardio machines are lined up next to a window but the view is limited to the building across the road.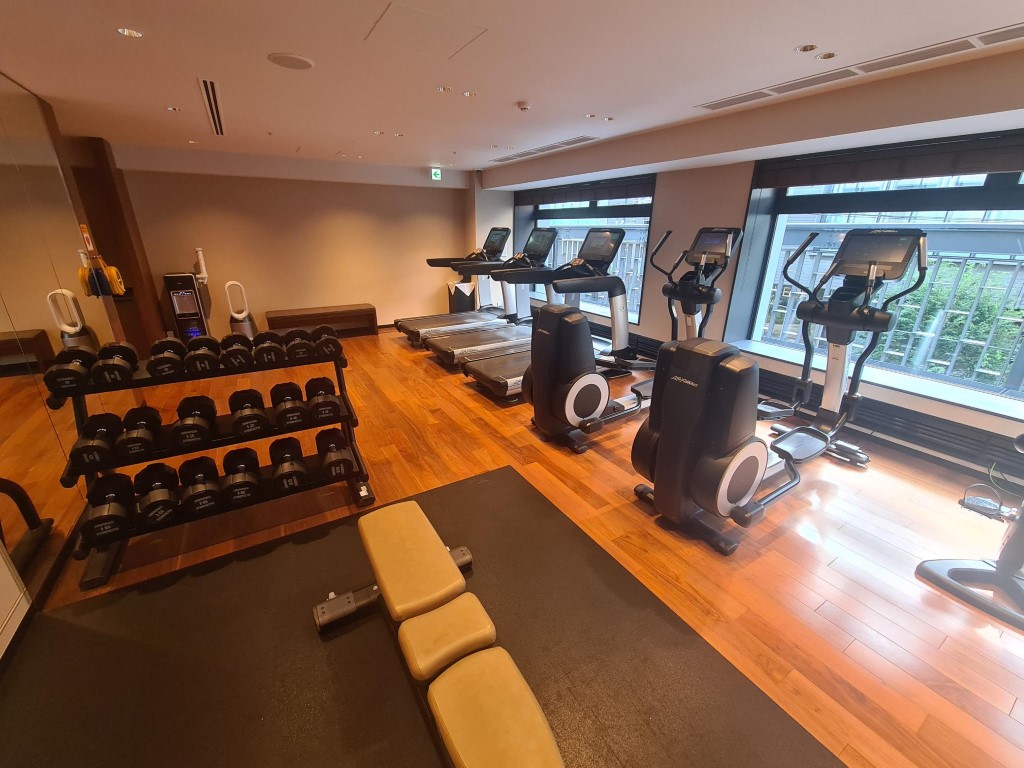 Also check out the Fitness Centre at the Hyatt Regency Shinjuku Tokyo