Gymnasium Fitness Centre at Hyatt Regency Tokyo Hotel Shinjuku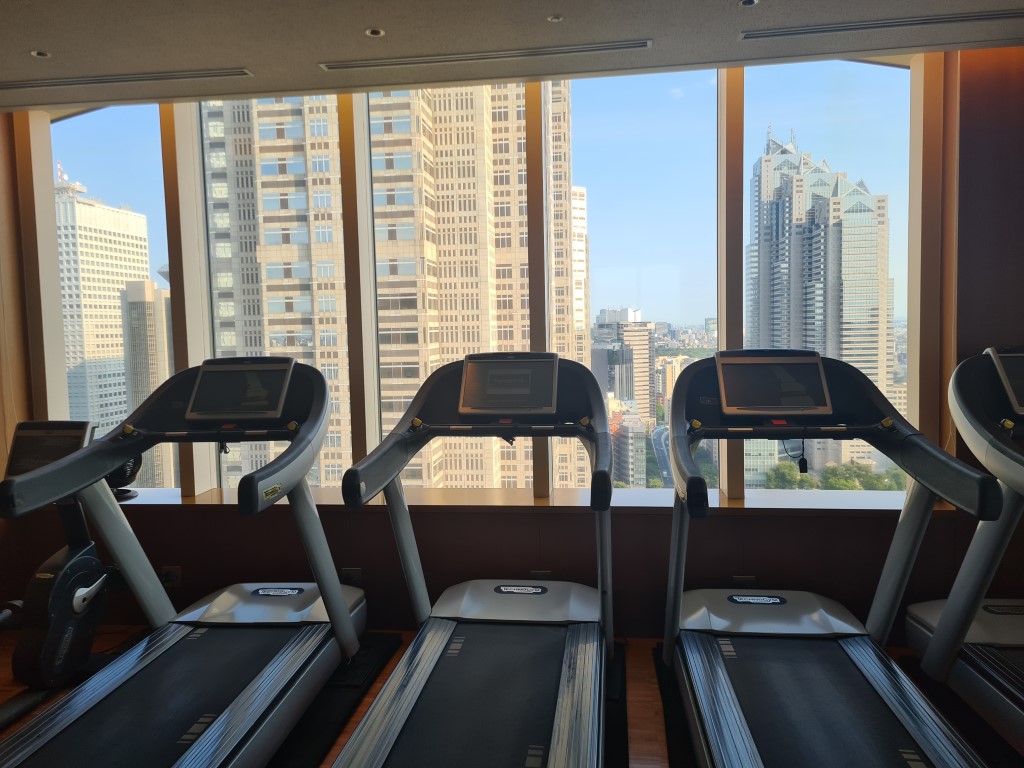 The Gymnasium / Fitness Centre at the Hyatt Regency Tokyo Hotel is located on the top floor (Level 28) of the hotel. The gym is only small but there is enough equipment to give yourself a great workout, and the gym has some excellent views over Nishi-Shinjuku Tokyo.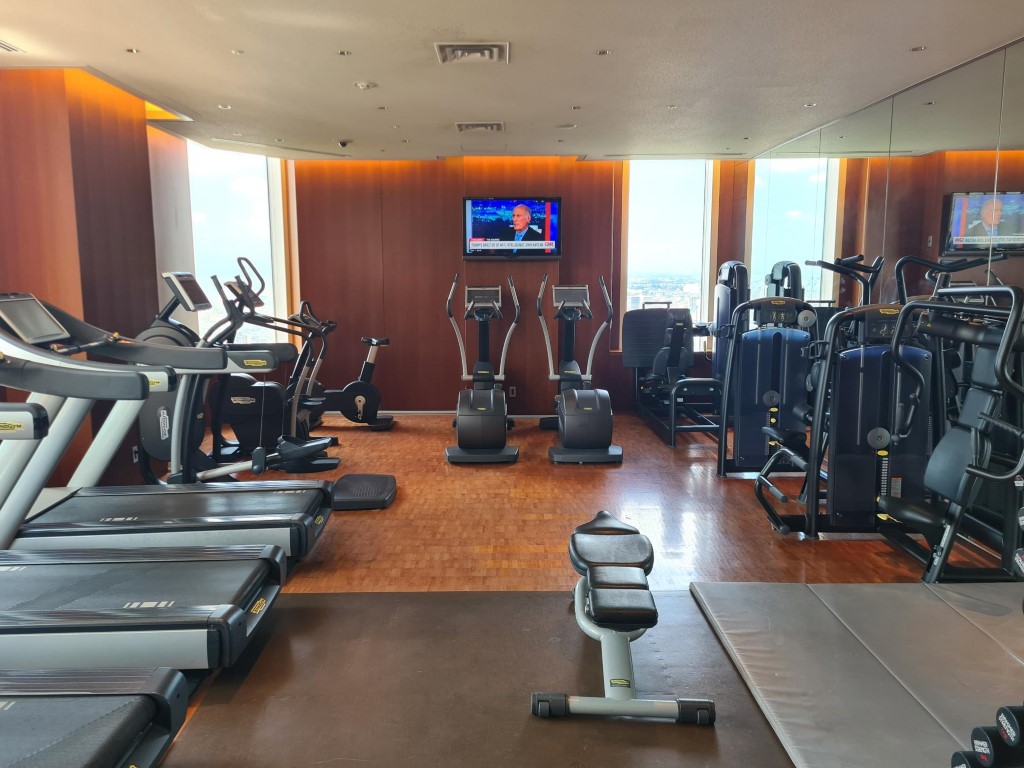 There are many cardio machines for jogging and cycling, all lined up next to the windows and each have a personal TV screen to watch while exercising. The view from these cardio machines looks towards the Tokyo Metropolitan Government Building and over to the right you can see the building the Park Hyatt is in.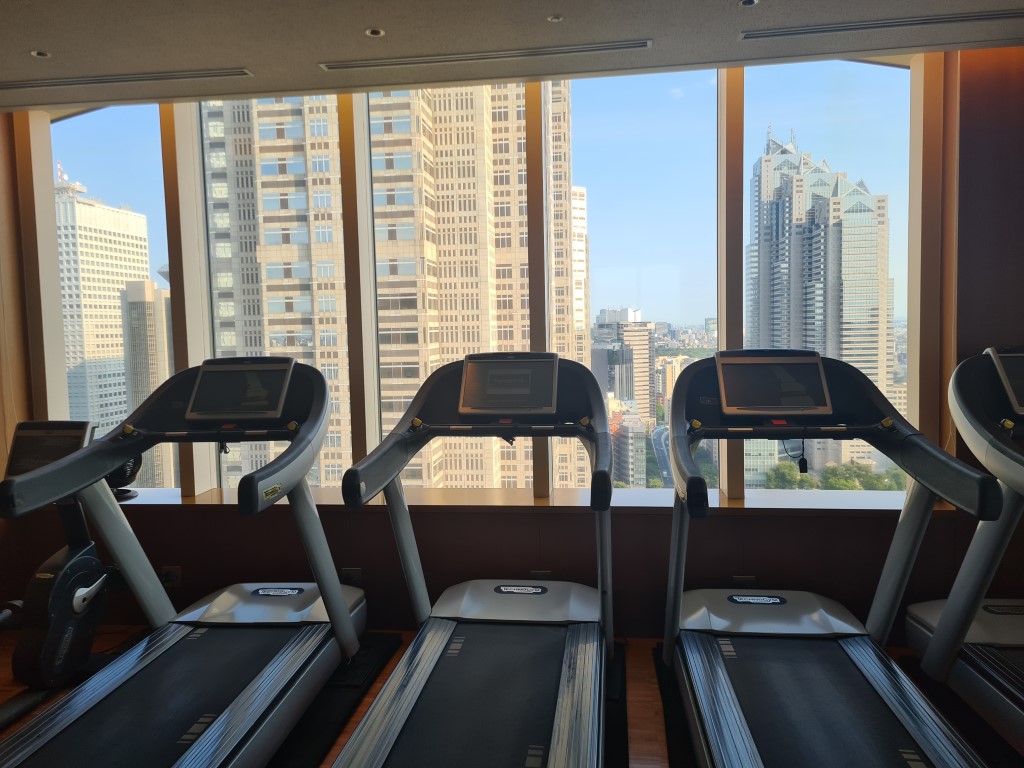 There are only 3 weight machines, 1 for chest, 1 for back and the other for legs (quads).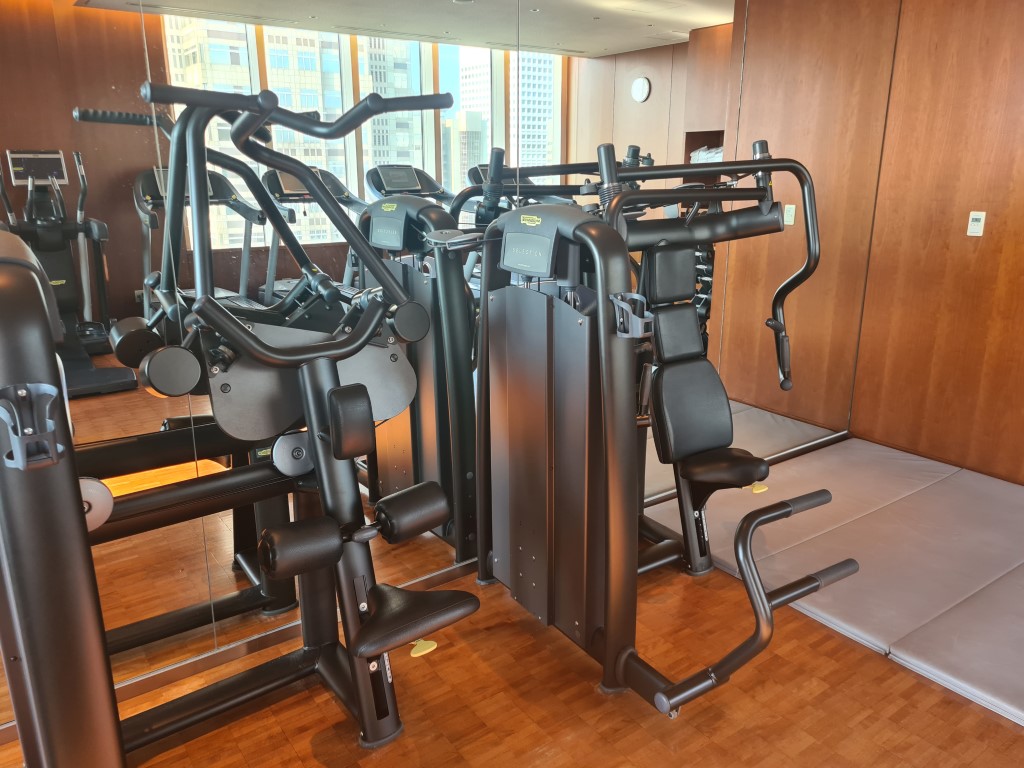 There is a rack of free hand weights ranging from 1kg to 10kg.
Best thing about this gymnasium is hardly anyone uses it. On my recent stay for 5 nights, I used the gym 4 times and only once was there anyone else in the gym at the same time.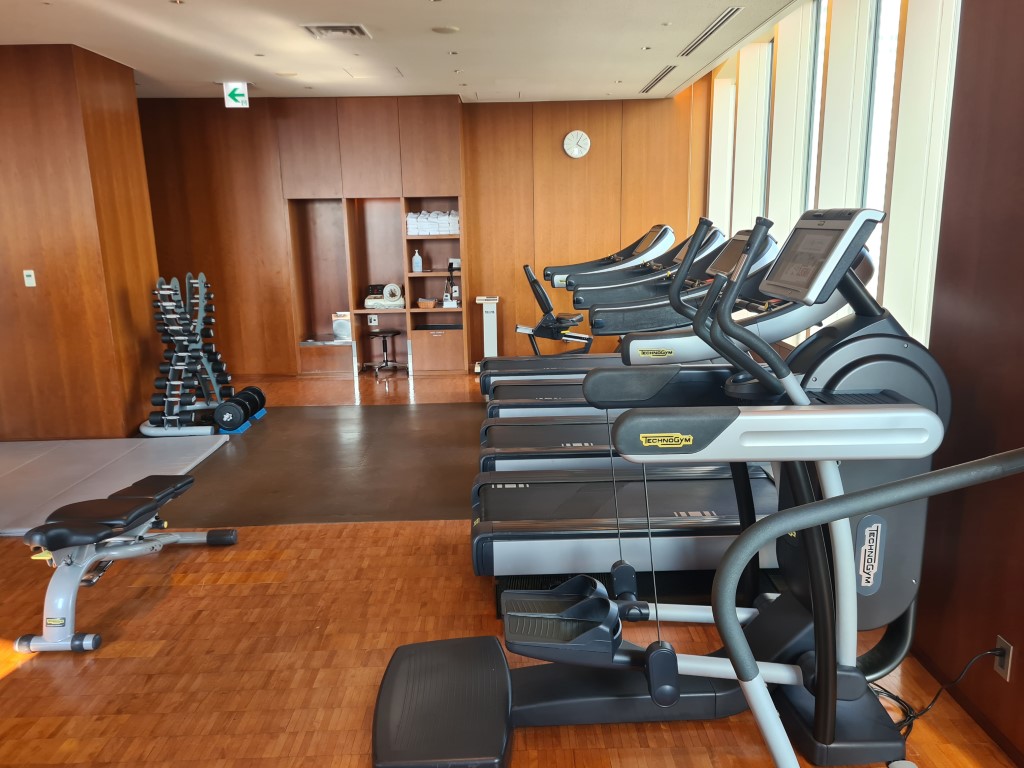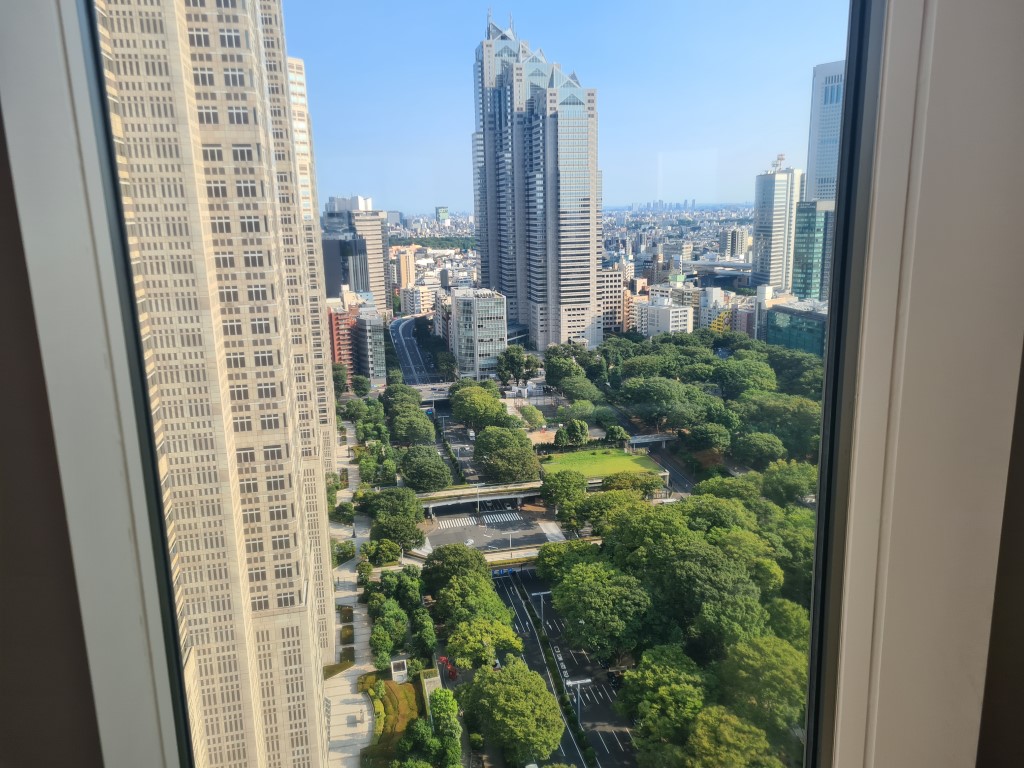 There is a swimming pool on the same level as the gymnasium but it was closed for renovations when I was there in July 2023.