Fresh Sushi at Yuna Sukiyaki Japanese Restaurant Soi 11 Sukhumvit Bangkok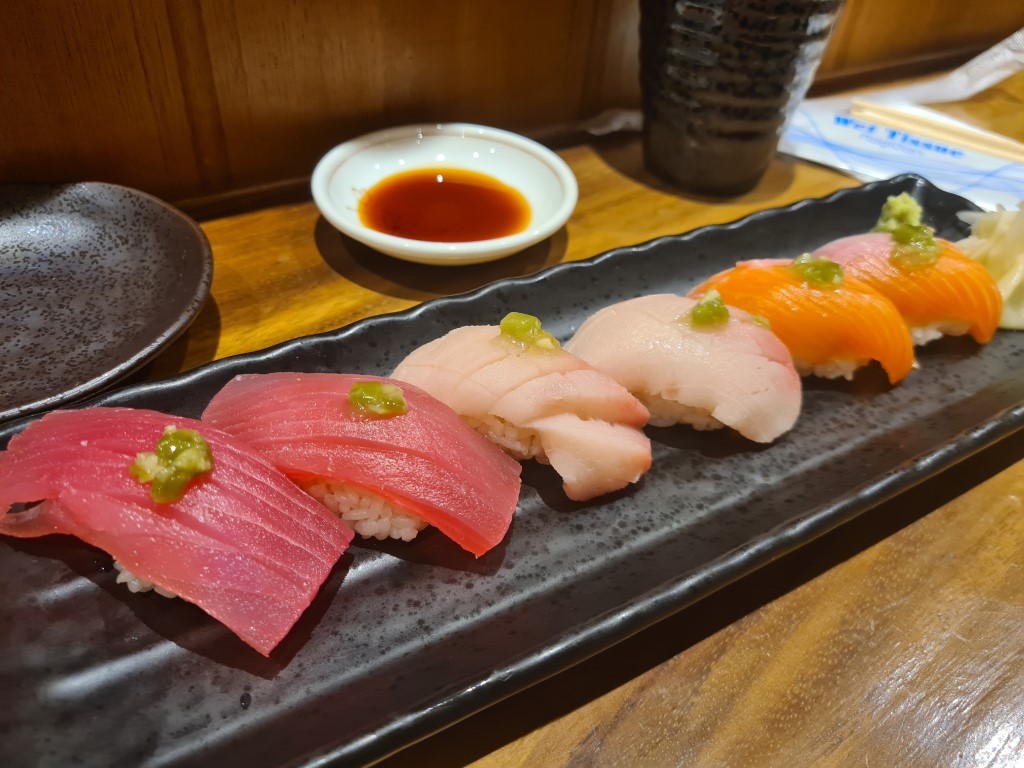 Yuna Sukiyaki Japanese Restaurant is a very good quality Japanese restaurant located on the busy Soi 11 in the Sukhumvit area of Bangkok. This is just a few minutes walk from the Nana BTS Station. While this restaurant specialises in Sukiyaki and Shabu-shabu hotpots, it's menu also has a great range of other Japanese cuisine including good quality, fresh sushi which I tried on my recent visit to Bangkok. This is the 2nd restaurant of the Yuna brand, the other restaurant is about 50 meters away, around the corner on the small laneway Soi 11/1.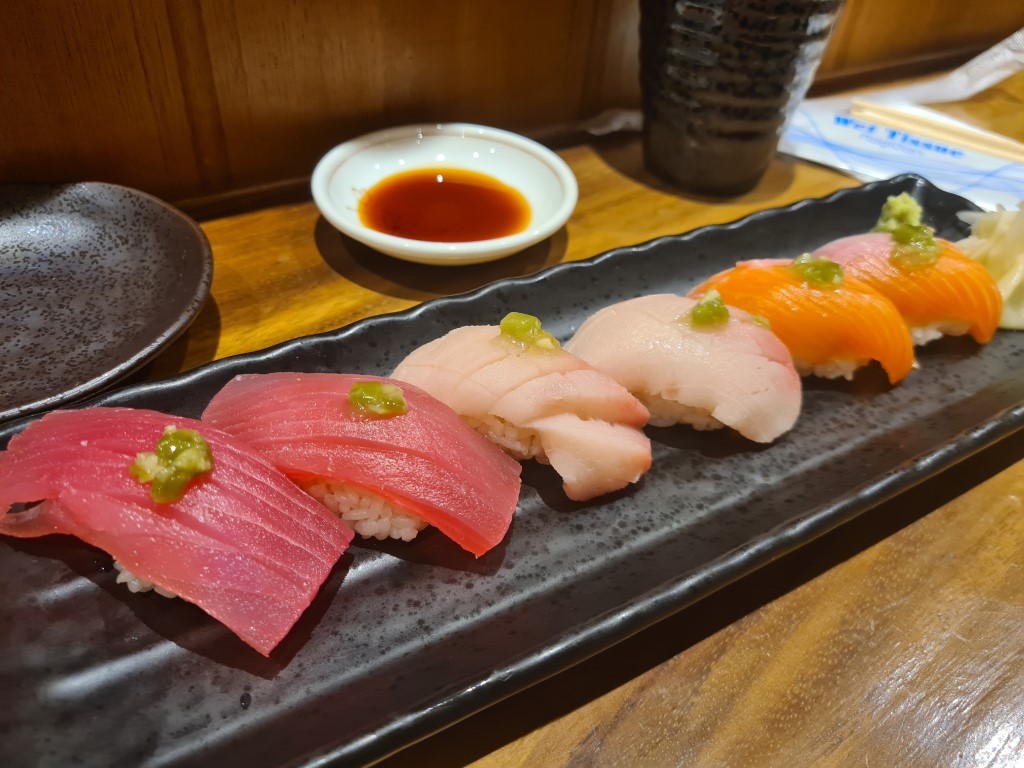 This is a modern, clean restaurant with reasonable prices. I went in for a light dinner of sushi and was very impressed. This restaurant is a late night restaurant, while it does open at 6pm, it stays open until 3am. I got in just after 6pm and was the only diner. It gets busy later in the evening.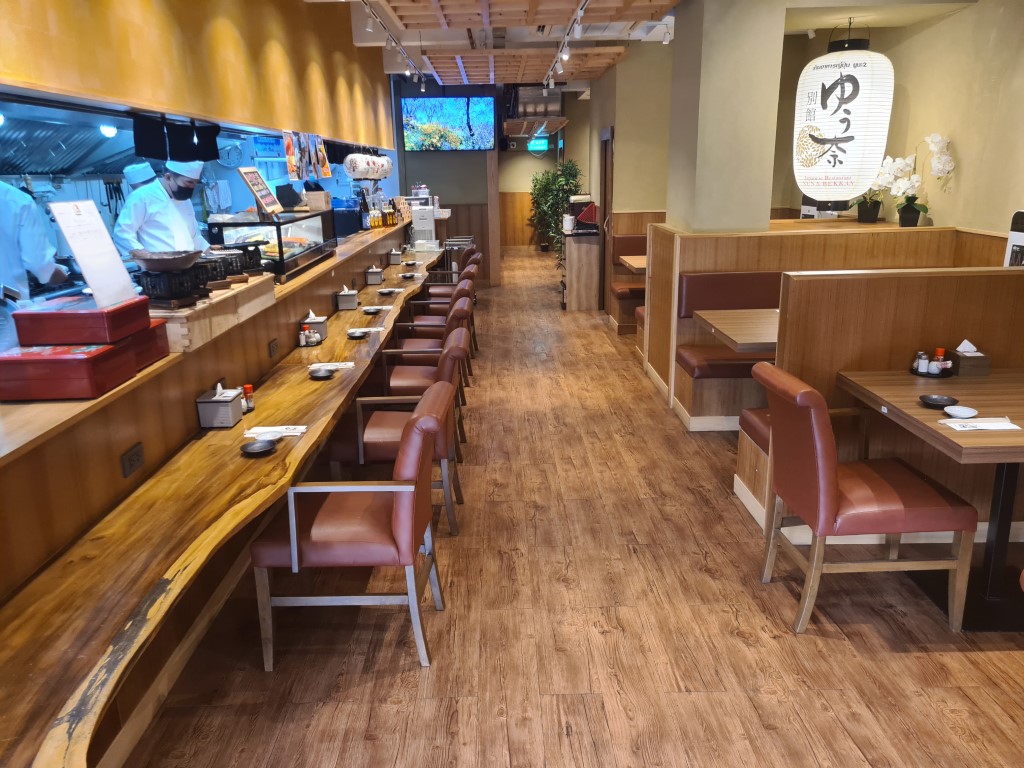 I just ordered a plate of 6 pieces of sushi and some Japanese tea. 2 pieces of Tuna sushi, 2 pieces of Salmon sushi and 2 pieces of white fish sushi. The chefs prepared it right in front of me as I sat at the sushi counter. It was delivered straight to me and was very good quality and nice and fresh. The fish is on display in a refrigerated cabinet at the front of the sushi counter.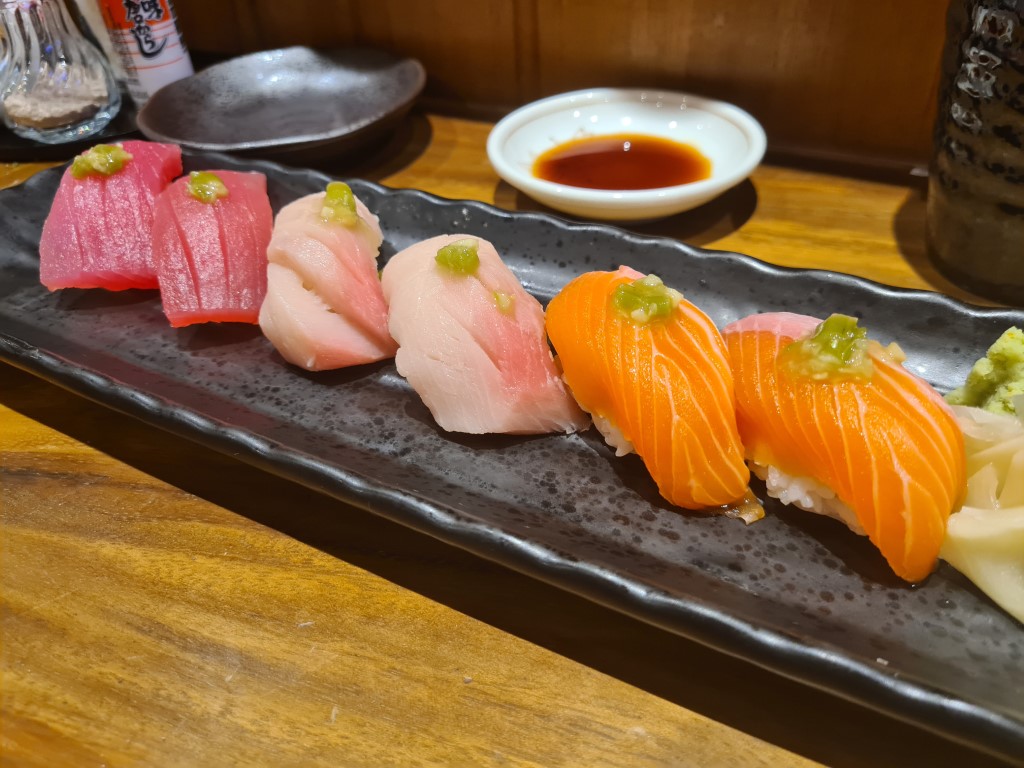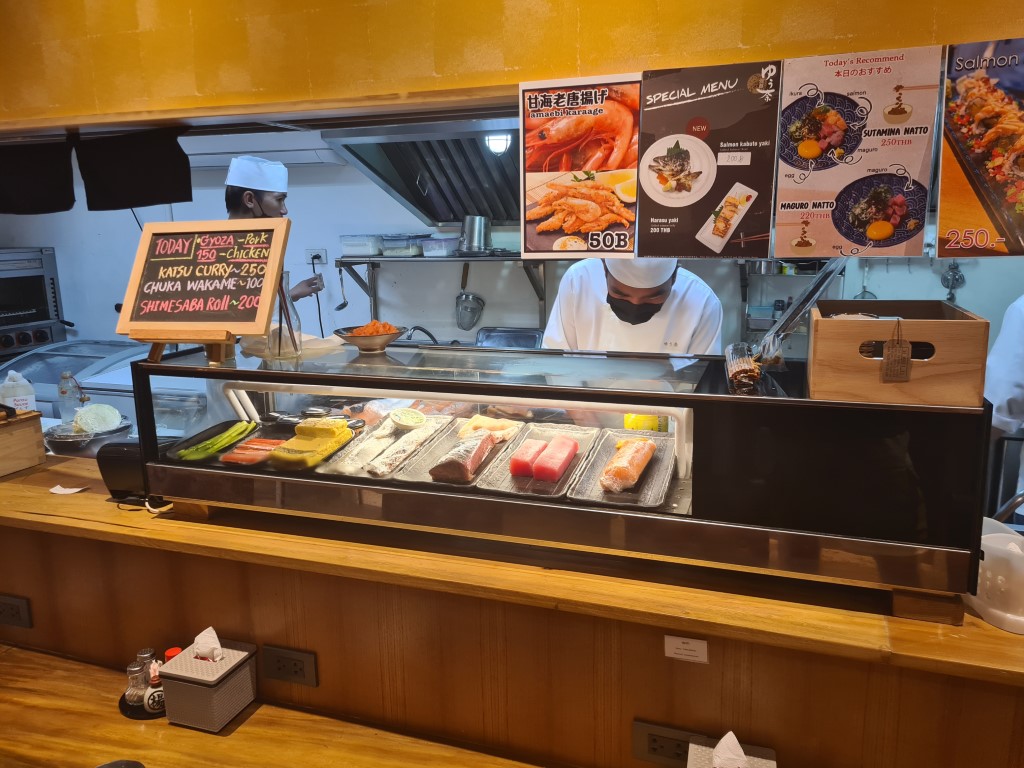 Big thumbs up for the quality of the food at Yuna Sukiyaki Japanese Restaurant. I was staying at the Hyatt Regency Sukhumvit Hotel which is located just a few minutes walk away.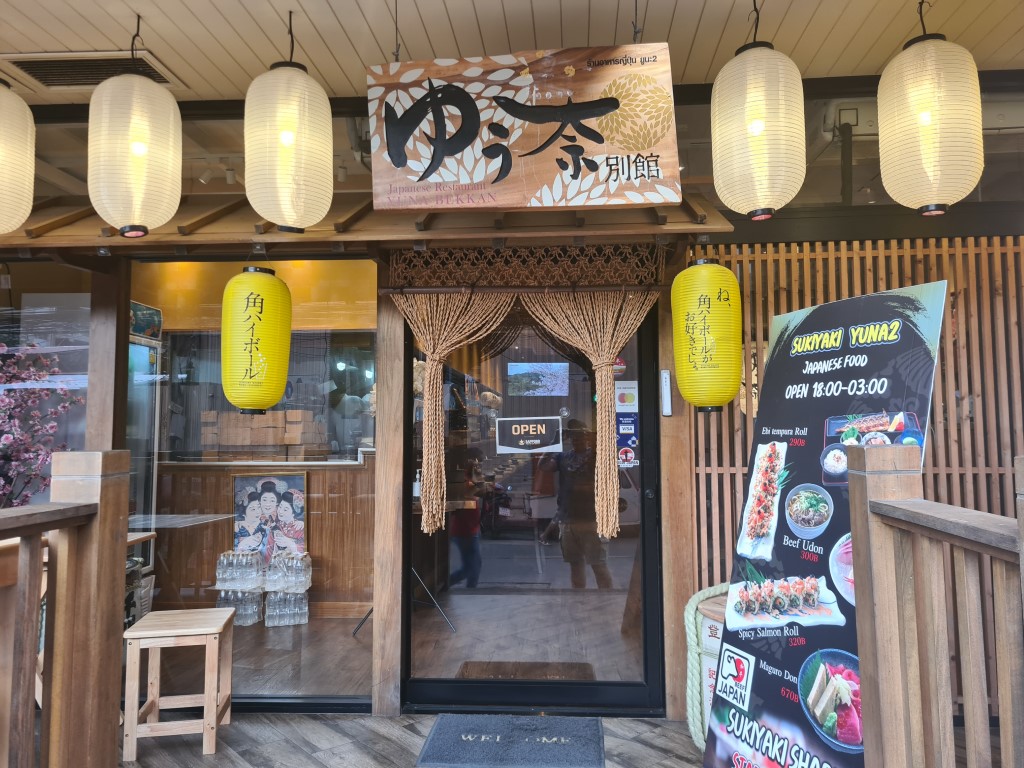 Yuna Sukiyaki Japanese Restaurant
171 Room B03, Soi 11 Sukhumvit 11
Klongtoey Nua, Watthana
Bangkok
Check out the location of Yuna Sukiyaki Japanese Restaurant on Soi 11 Sukhumvit Bangkok
[do_widget id=wpp-71]