Beautiful Koh Samet Island Thailand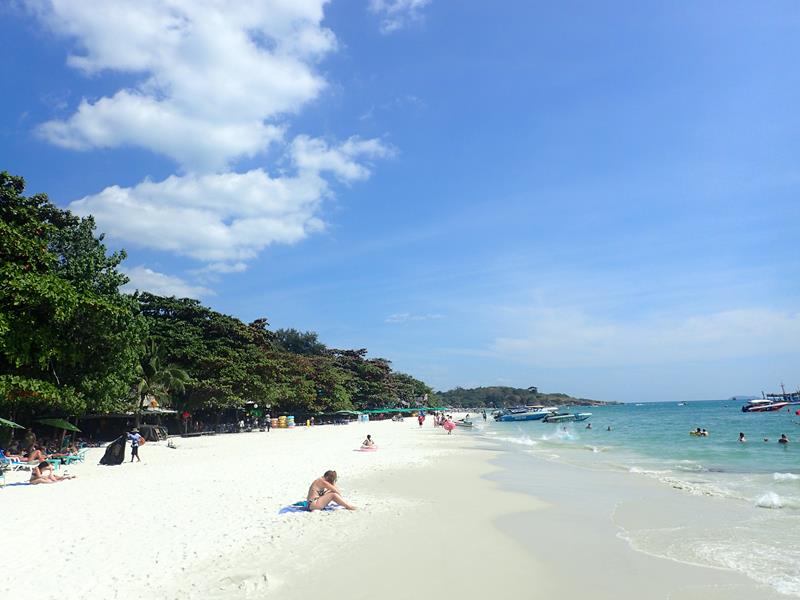 Koh Samet (sometimes spelt Koh Samed) is a beautiful tropical island in the Gulf of Thailand, around 2 hours drive from Pattaya or around 4 hours drive from Bangkok (220 Kilometers south-east of Bangkok).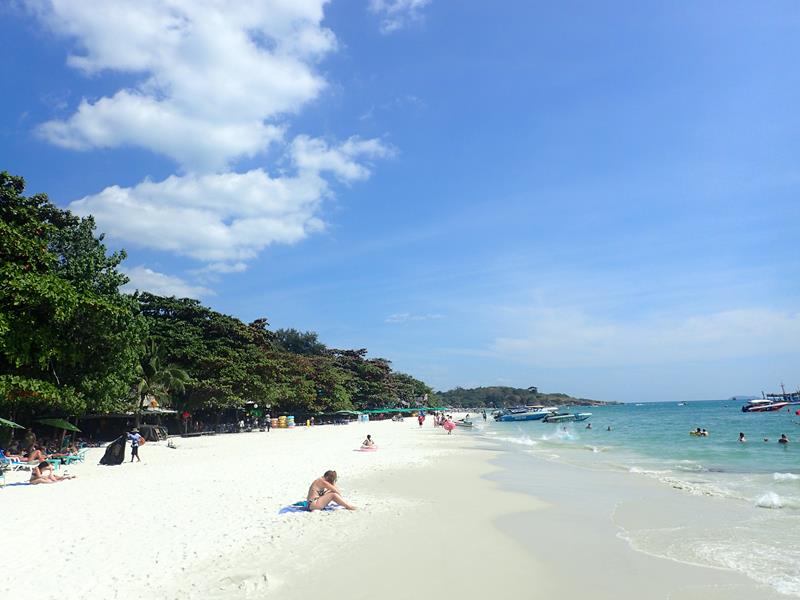 As Koh Samet is relatively close to Bangkok, you do get a fair few local tourists from Bangkok and the rest of Thailand visiting but there are plenty of hotels and nice quiet beaches to really enjoy a holiday on Koh Samet. The busy times on Koh Samet is on the weekends so if you are flexible with when you visit then it is best to visit during the weekdays.
The local Thai refer to Koh Samet as a party island though it is quite tame. There is some nightlife on Koh Samet but nothing like you will find in Bangkok or Pattaya.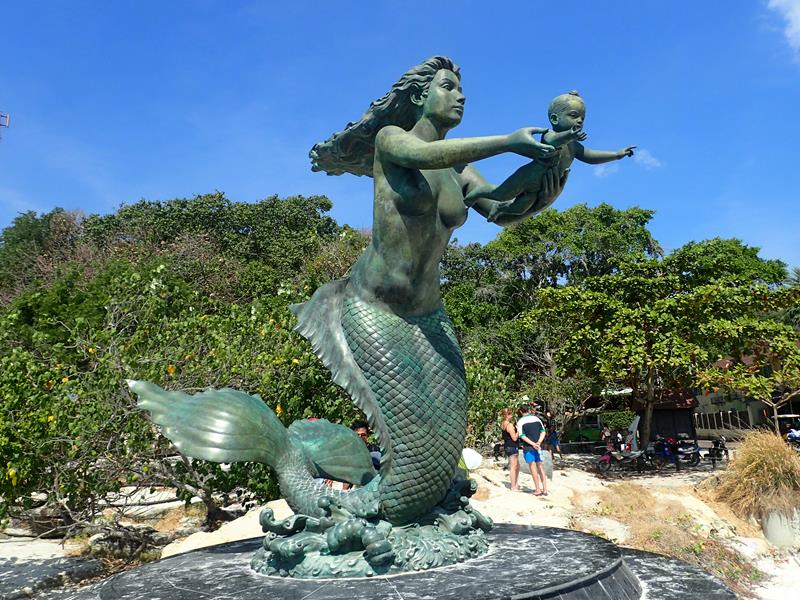 Koh Samet is a relatively small island covering around 13 square kilometers. You need to catch a ferry from the mainland across to the island which only takes around 30 minutes. You can also get a speed boat and get across to the island in 15 minutes.
The most popular place to stay on Koh Samet is Sai Kaew Beach. At Sai Kaew Beach there are loads of beach resorts to stay at and a small town area with heaps of restaurants, bars and massage beauty salons. If you get a speedboat to the island then it will drop you off at Sai Kaew Beach right out the front of where you are staying. If you take the public ferry then it stops at the Public Ferry Wharf which is only around 15 minutes walk from Sai Kaew Beach.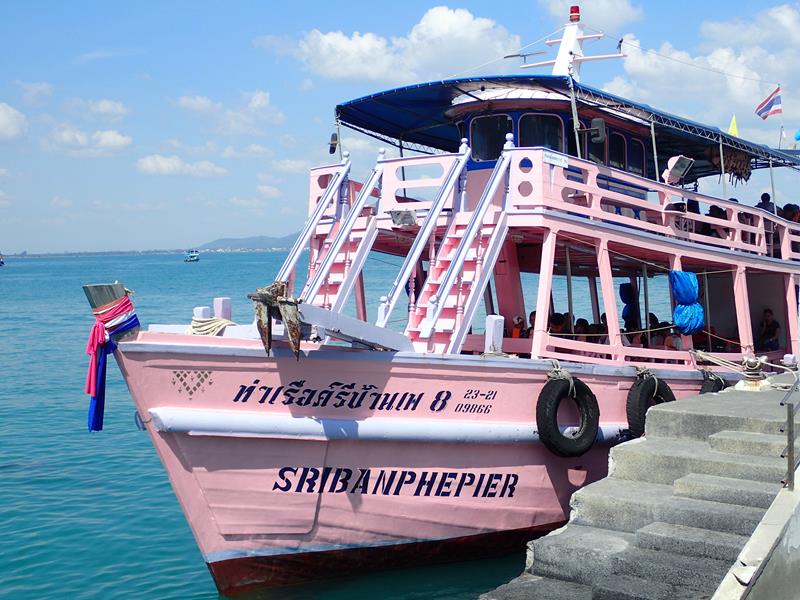 There are a number of quieter beaches that also have some accommodation which is not too far away from Sai Kaew Beach. Places on Koh Samet like Phrao Bay and Wong Duan Bay are much quieter beaches but only a few kilometers away from Sai Kaew Beach. Most of the popular beaches on Koh Samet have roped off areas which make it safe to swim as the ropes keep all the speedboats out of those areas.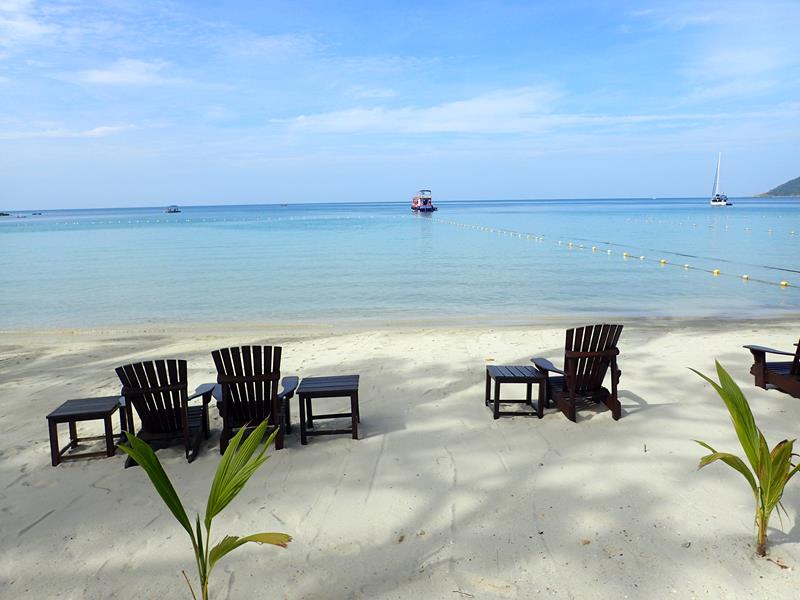 The main activities on Koh Samet are all water sports. Kayaking, jet skis, snorkeling and scuba diving or just laying on the beach.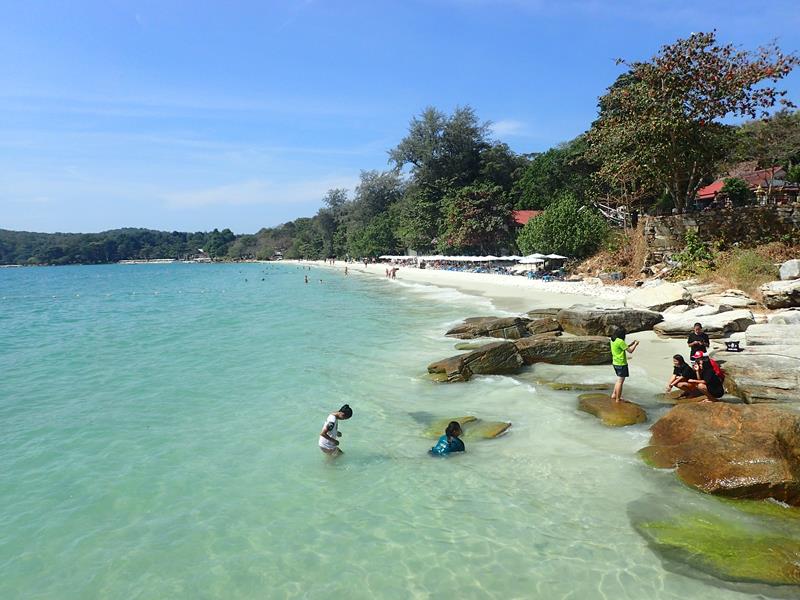 There is some nightlife on Koh Samet, mainly around the Sai Kaew Beach area. There are a number of cool beach bars along Sai Kaew Beach which is the perfect spot for watching the amazing sunsets over Koh Samet.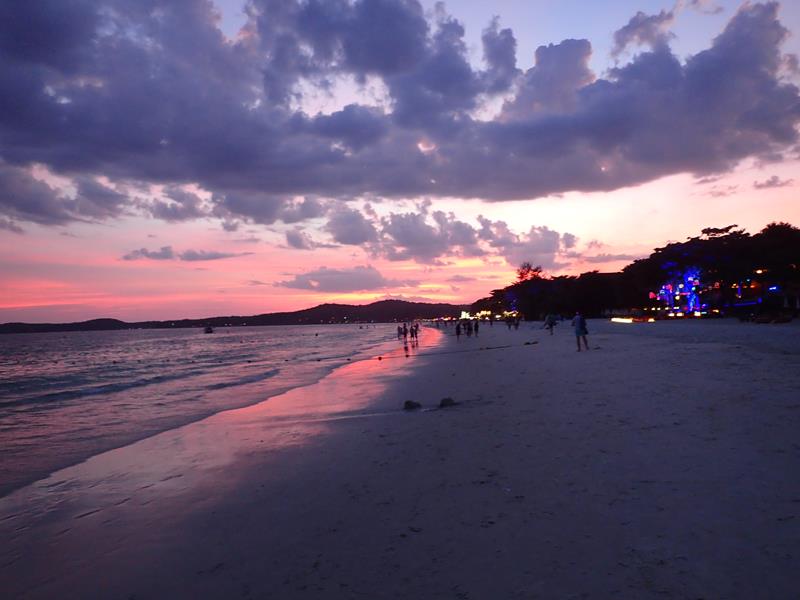 Koh Samet is part of a Marine National Park so the waters and marine life around the island are protected. When you arrive on the island you have to pay a 200 baht entrance fee to the National Park (100 Baht for children). Even if you arrive by speed boat, you will find the park rangers are waiting on the main beaches and will approach you to pay as soon as you arrive onto the beach. It is best to carry your receipt around with you as often there are park rangers which will try to charge you again. If you show the receipt they will know you have already paid.
I spent 4 nights on Koh Samet and really wished I had stayed longer. I can highly recommend Koh Samet for a nice relaxing holiday.
Check out the location of Koh Samet in Thailand
Check out the most popular articles about Thailand
[do_widget id=wpp-12]