Little Tokyo Bangkok – Soi Thaniya Silom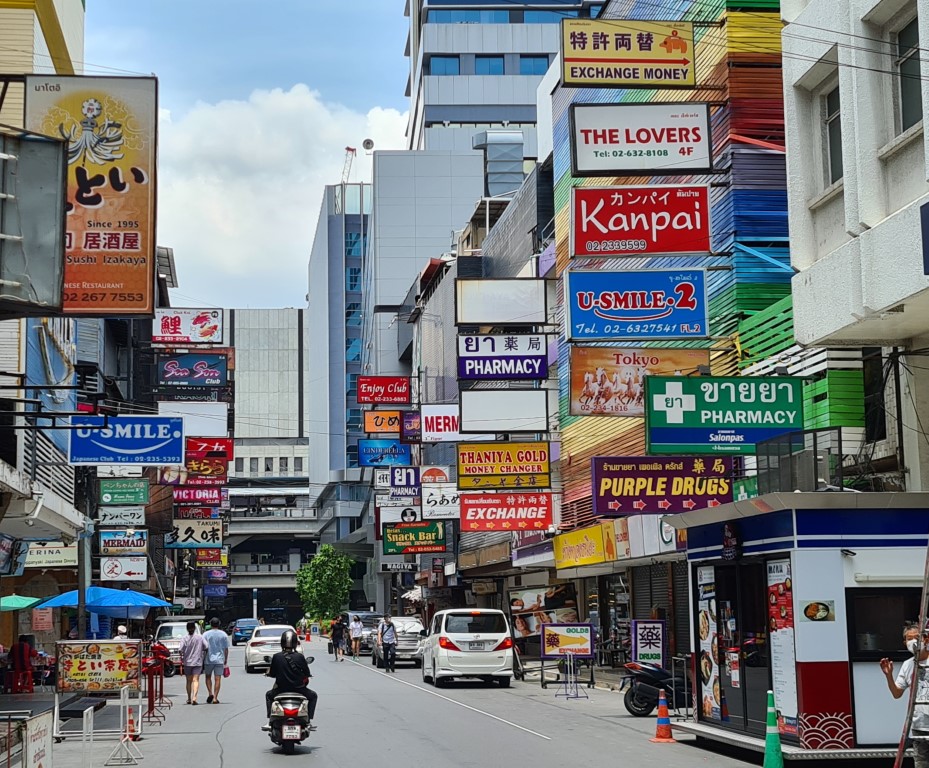 Soi Thaniya in Silom Bangkok is often referred to as 'Little Tokyo Bangkok' due to the street being lined with Japanese restaurants. I would call this area 'Little Japan' as the restaurant are not all Tokyo style restaurants but restaurants serving food from the different regions of Japan, including Tokyo, Osaka, Nagoya, Kanazawa and Kyushu. At night time Soi Thaniya is lit up like the streets of Kabukicho in Tokyo.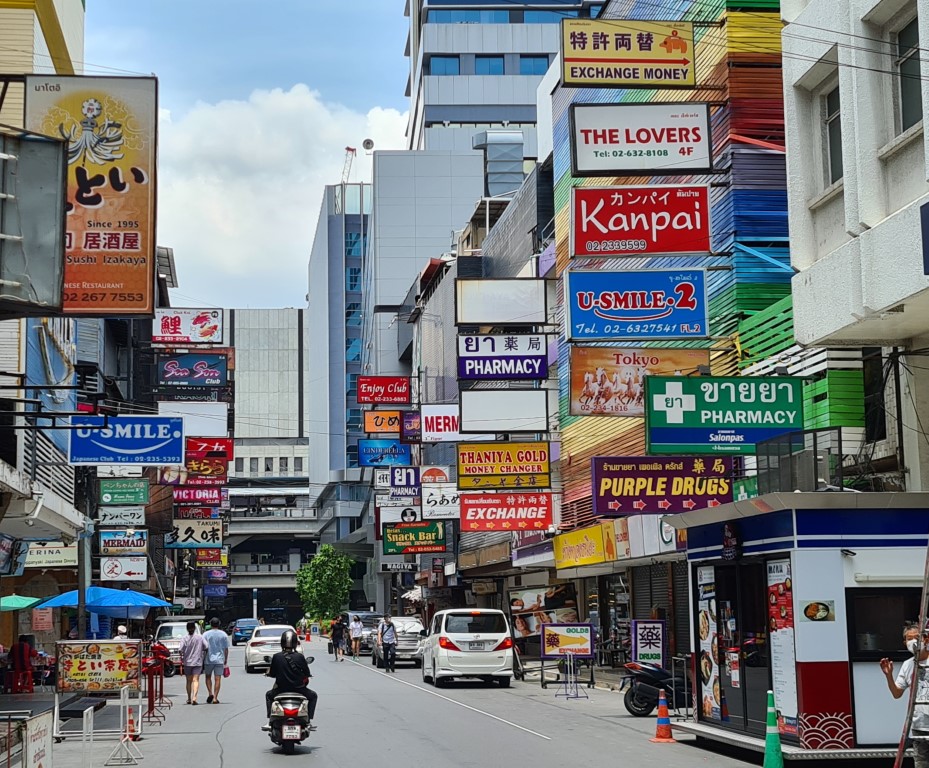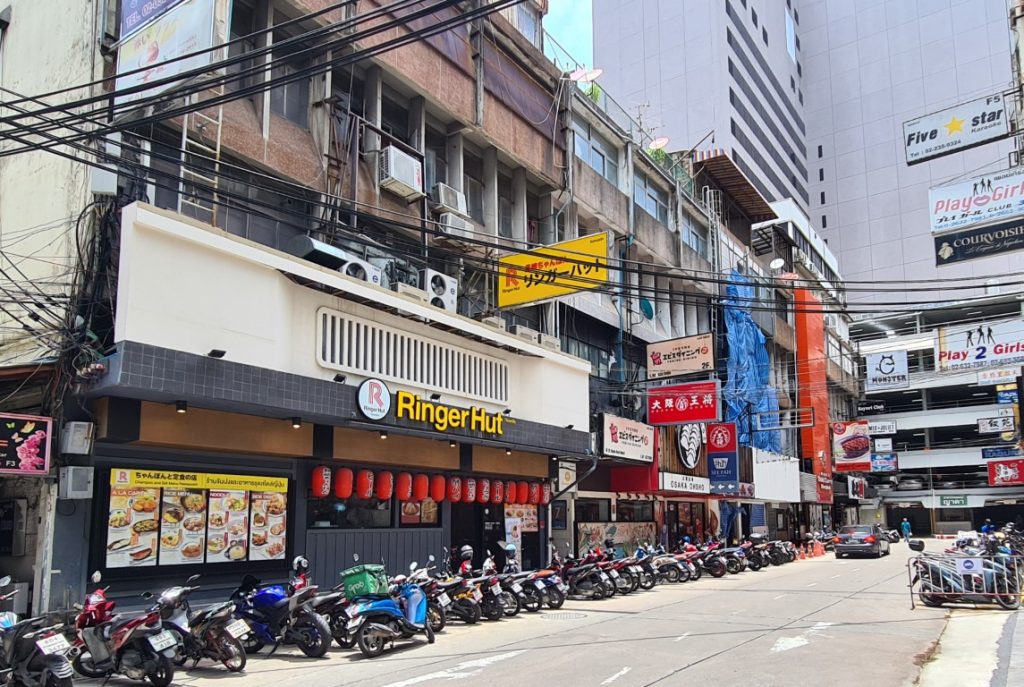 Soi Thaniya is a short street, about 300 meters in length but has over 40 Japanese restaurants. Soi Thaniya is located just 300 meters from Patpong Road, one of the busy nightlife areas of Bangkok. It is easy to get to as there is the BTS Skytrain station Sala Daeng right on the corner of Soi Thaniya. You can get a taxi from the lower Sukhumvit area of Bangkok to Soi Thaniya in around 10 minutes (traffic permitting).
Just at the start of Soi Thaniya, you will find the Thaniya Tower Atrium Building. Inside on the ground floor is a small shopping plaza with a number of speciality Golf Sporting Stores. Perfect place to pick up a new set of golf clubs.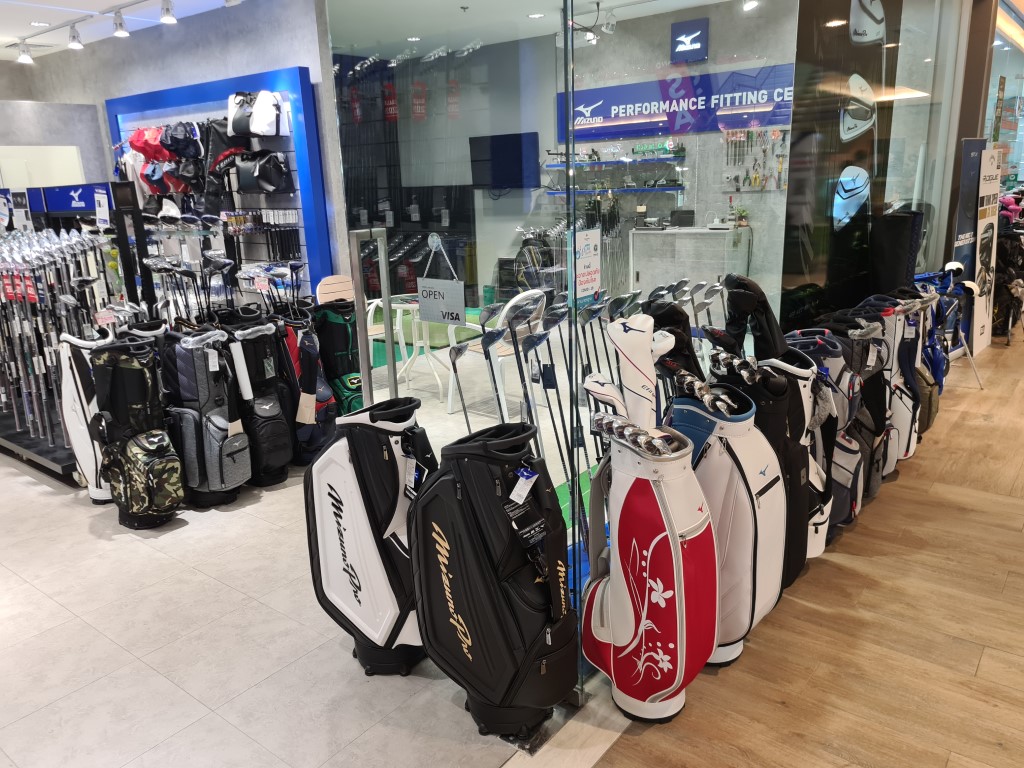 Restaurants in Little Tokyo Bangkok – Soi Thaniya
There are plenty of great Japanese restaurants found on Soi Thaniya, and half way down the street is a little side street Silom 7 Alley which also has more Japanese restaurant and some Chinese restaurants too.
Here are some of the recommended restaurants to try in Little Tokyo Bangkok – Soi Thaniya:
Uchidaya Ramen Restaurant
I think Uchidaya Ramen Restaurant serves up the best ramen in Bangkok, in fact this is the best ramen I have ever eaten, and I have eaten a lot of Ramen. I spend a lot of time in Tokyo and often eat ramen there and nothing has come close to the delicious ramen I ate at Uchidaya Ramen Restaurant located at 23/12-13 Soi Thaniya Bangkok.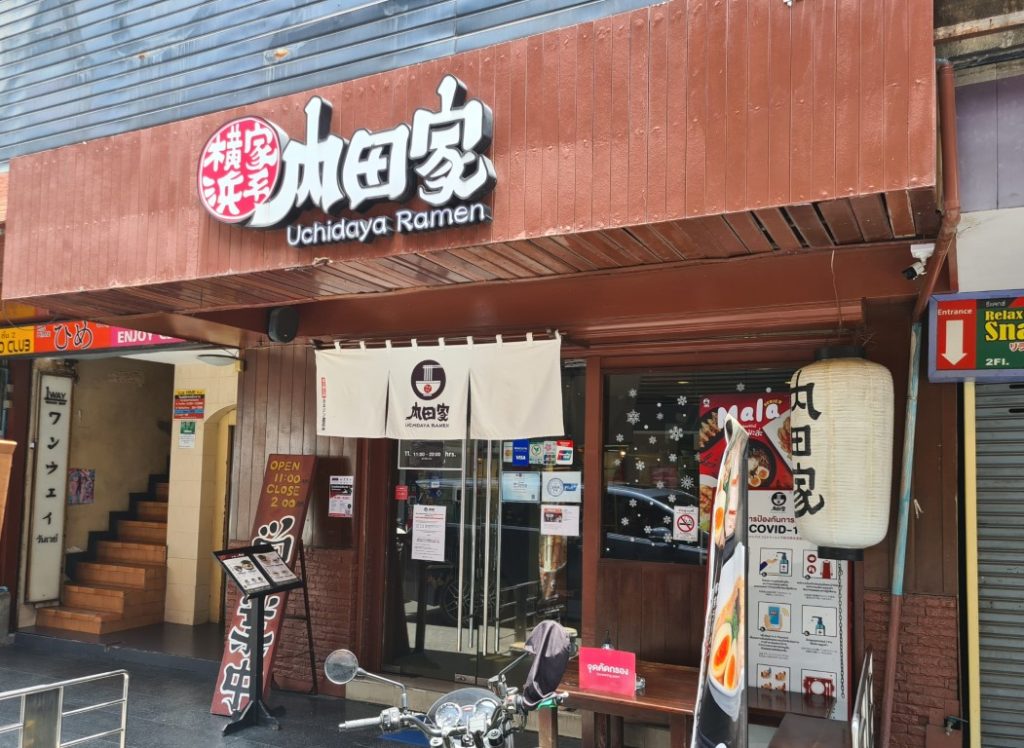 The ramen I had was the Kyushu Tonkotsu 'Special' Ramen which costs 270 baht for a big bowl of yummy! The broth in this ramen was out of this world, thick and packed full of goodness. Read more about Uchidaya Ramen Restaurant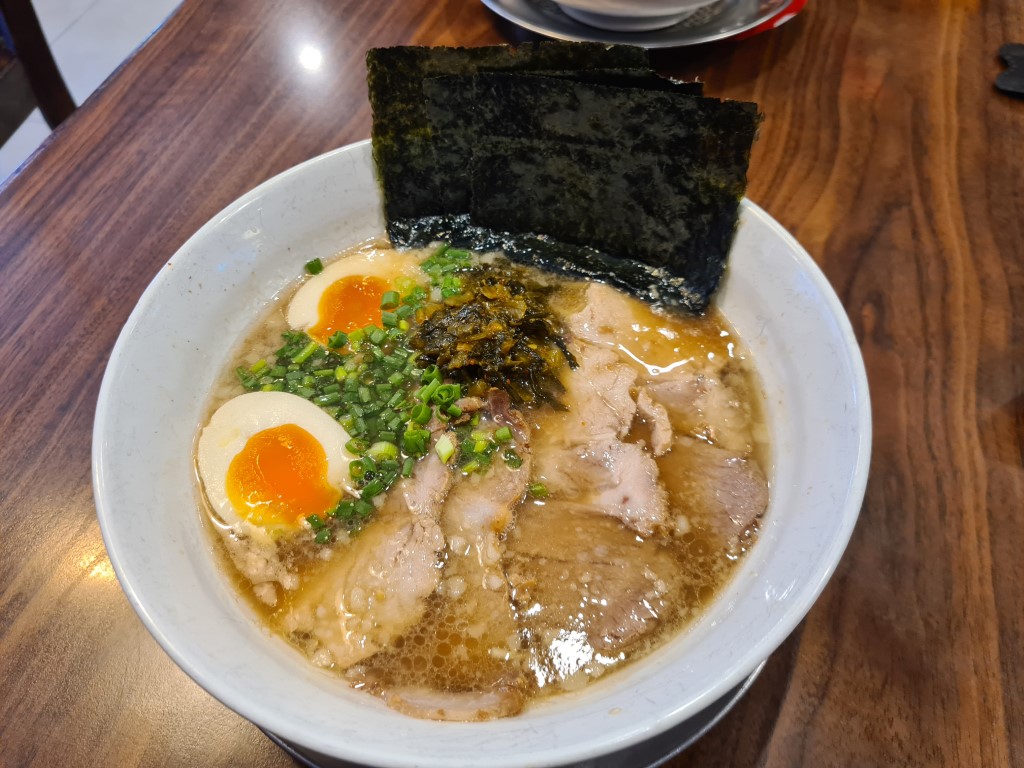 Gyu-Gaku Japanese BBQ Restaurant
Gyu-Gaku is a famous chain of Japanese BBQ restaurants found in Tokyo and various locations around Japan. They have their very own restaurants here in Little Tokyo Bangkok, located close to the entrance to Soi Thaniya, not far from the BTS Skytrain station.
This is the place to come for some good quality imported Japanese Wagyu beef to cook up at your personal BBQ build into your table.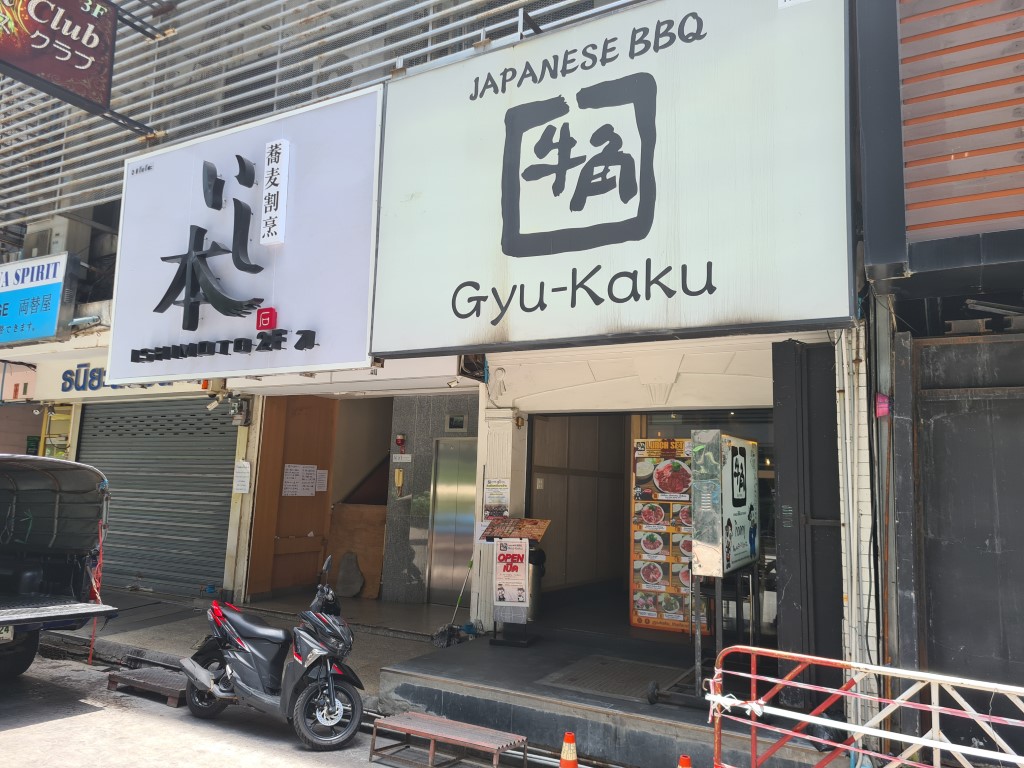 Yamachan Restaurant
Yamachan is a famous chain of restaurants from Nagoya Japan, famous for Nagoyan food like Miso Katsu, Kushi Katsu and the best chicken wings in the world – Tebasaki! Yamachan is located at 9/11-12 Soi Thaniya Bangkok.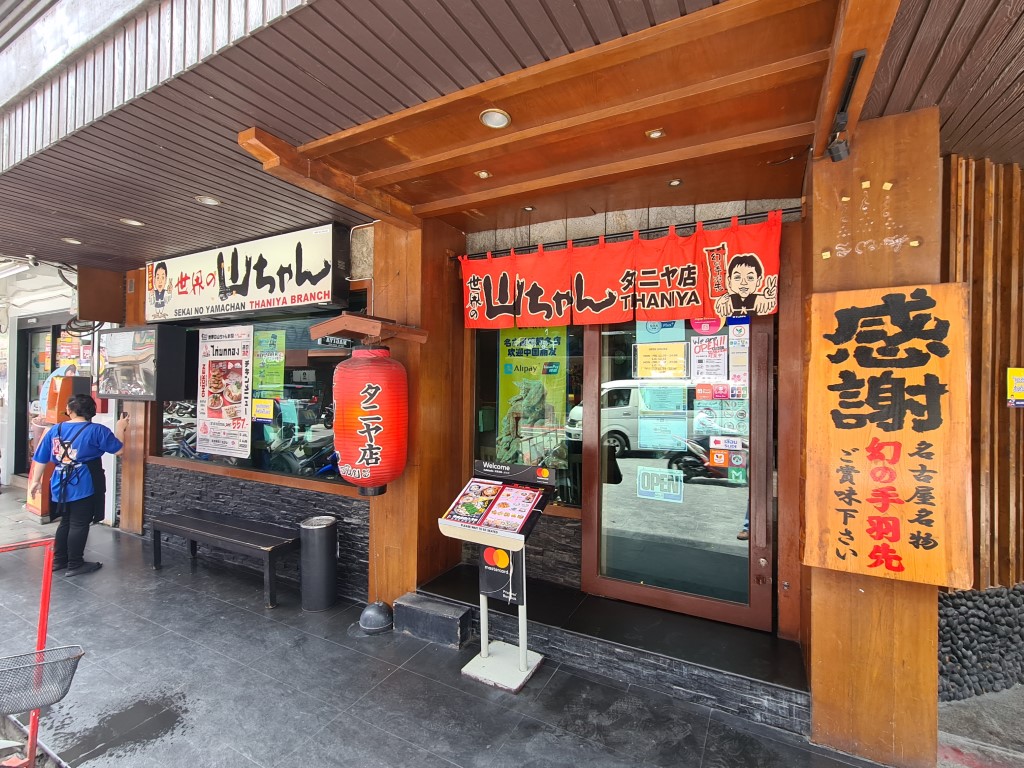 Osaka Ohsho Restaurant
Osaka Ohsho is the place to come for the excellent Osakan food like Takoyaki, Okonomiyaki and Kitsune Udon. Located at 58/18-58/20 Soi Thaniya Bangkok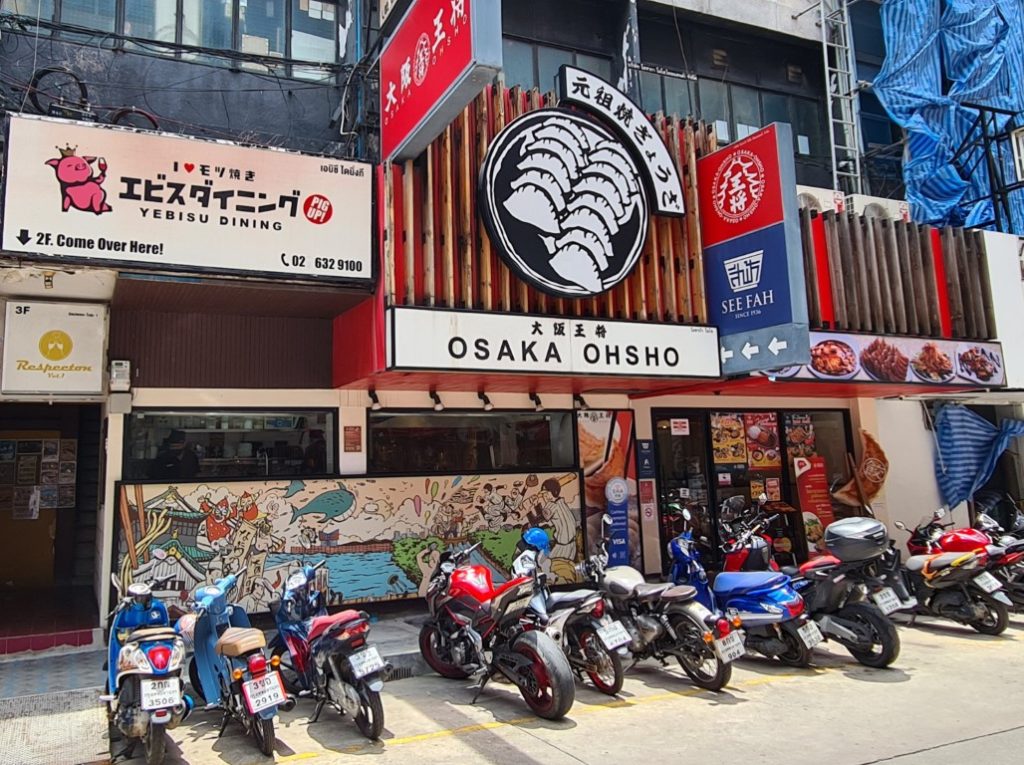 Kanazawa Gold Curry Restaurant
Kanazawa Gold Curry Restaurant is located around the corner from Soi Thaniya, on Silom 7 Alley. Representing the Kanazawa prefecture and the excellent Japanese curry, some of my favourite Japanese comfort food.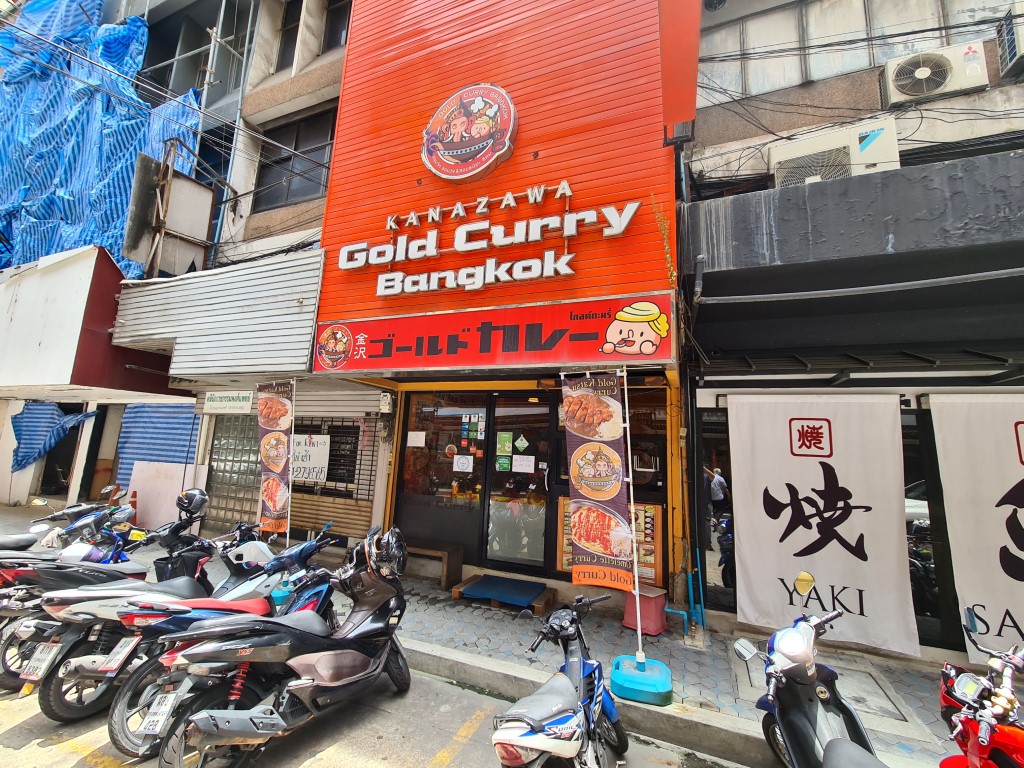 Tsuru Homemade Noodle Restaurant
Ramen may be the most famous Japanese noodle soup but my favourite is the nice thick Udon noodles. Tsuru make their Udon noodles fresh everyday in their restaurant located right down the end of Soi Thaniya, at the opposite end from the BTS station.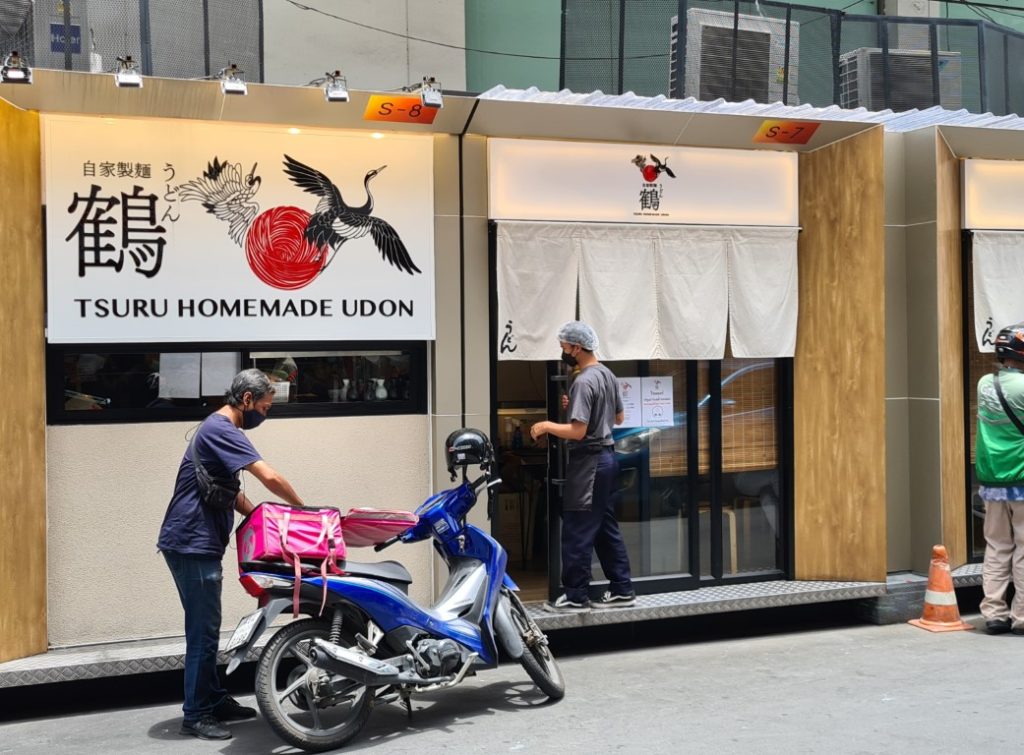 Gyonoya Japanese Beef Bowl Restaurant
Gyonoya is another famous restaurant chain from Japan serving the simple but delicious beef bowls, with stewed beef slices served on top of rice. This is one of the 'cheap eats' restaurants you will find on Soi Thaniya.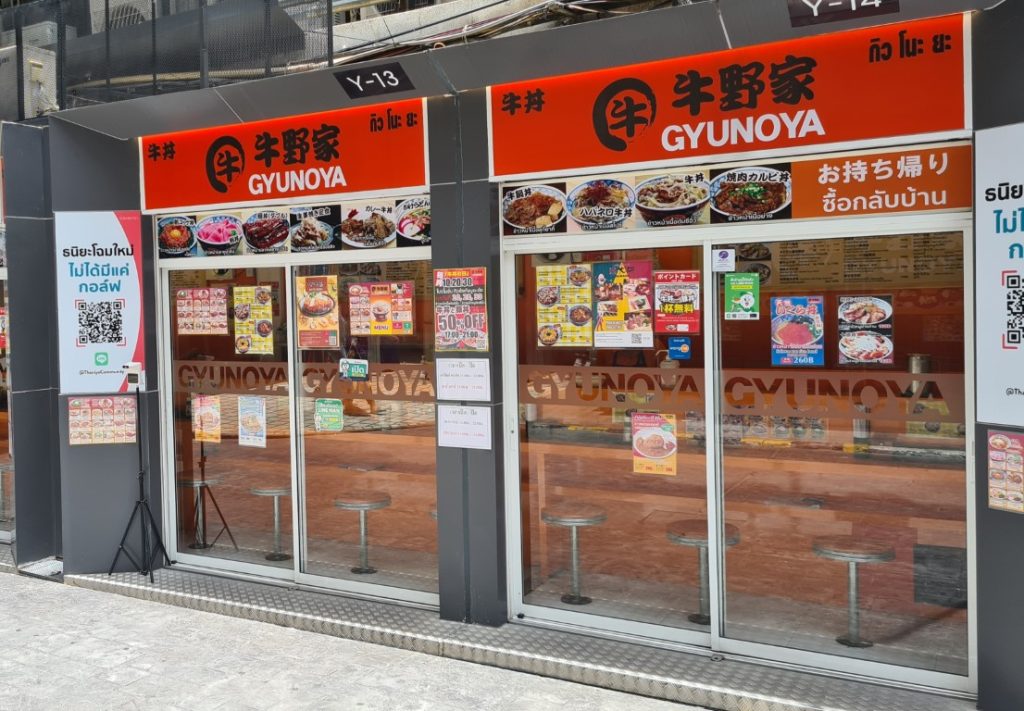 Matoi Sushi Izakaya Japanese Restaurant
You can not miss Matoi Sushi Izakaya Restaurant, located near the far end of Soi Thaniya, this is the restaurant with the statue of Godzilla out the front. Specialising in sushi, this izakaya also serves up loads of small dishes which are perfect for shairng.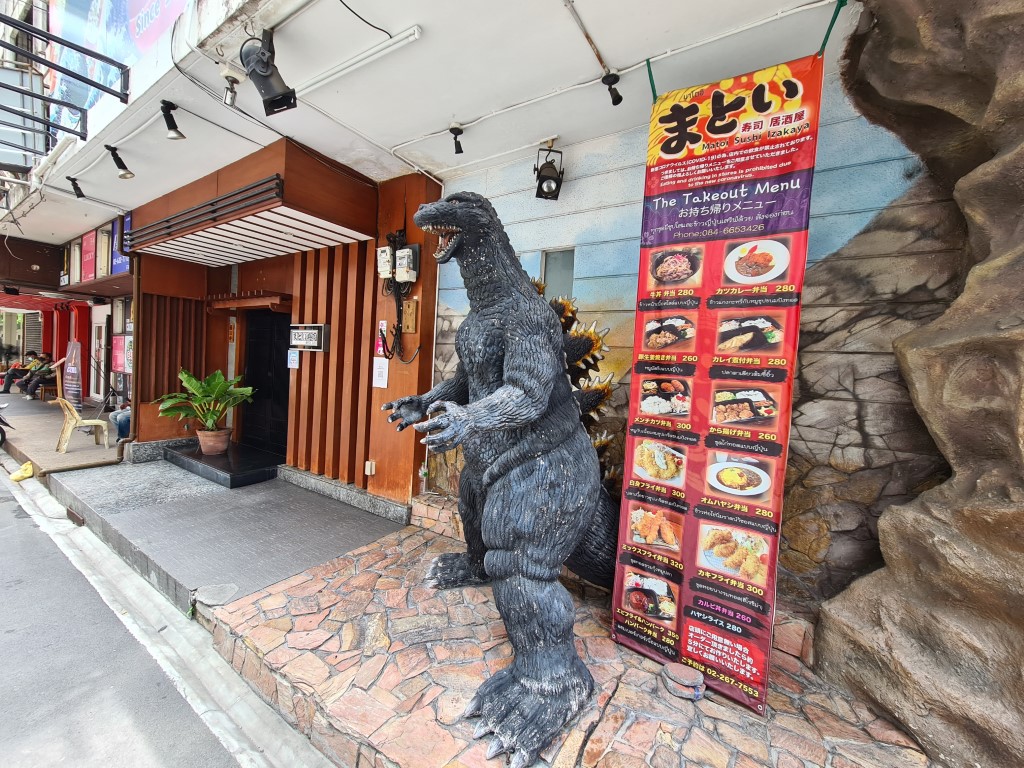 Shangrila Chinese Restaurant
If Japanese is not your thing, and you want a good Chinese feed, then around the corner from Soi Thaniya on Silom 7 Alley, you will find the very popular Shangrila Chinese Restaurant