Excellent Japanese BBQ in Bangkok at Gyu-Kaku Soi Thaniya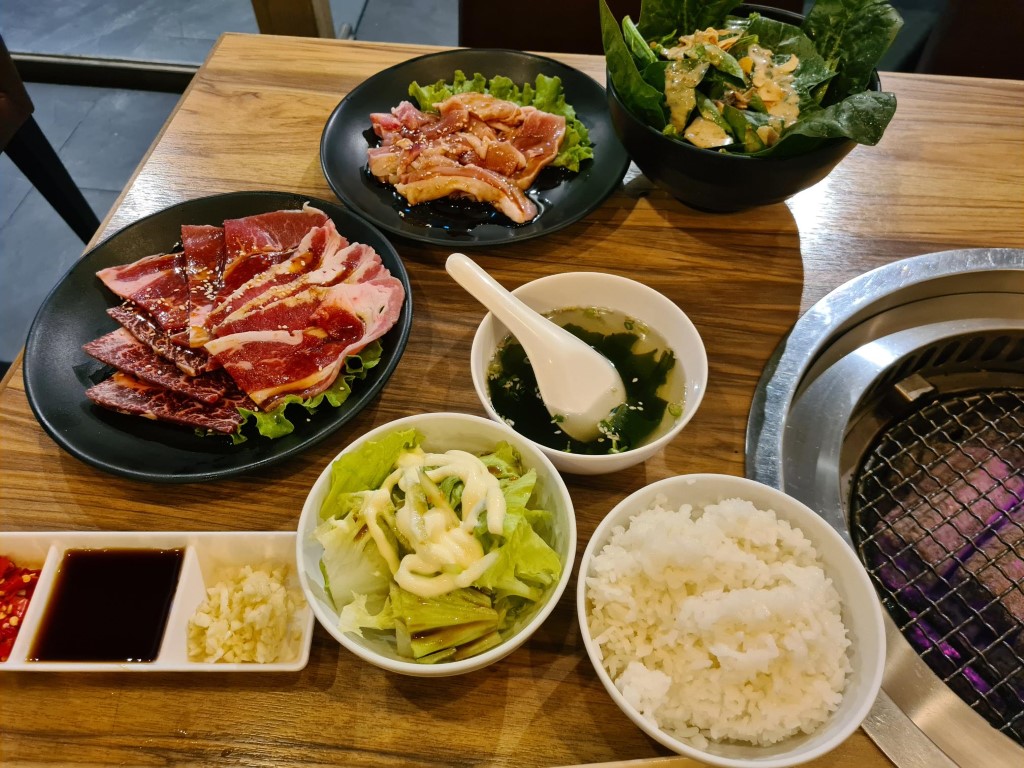 Gyu-Kaku is a famous chain of Japanese BBQ restaurants from Japan, with a few outlets in Bangkok including this restaurant at Soi Thaniya in Silom. Soi Thaniya is often referred to as 'Little Tokyo' or ' Little Japan Bangkok' as the street is lined with Japanese Restaurants.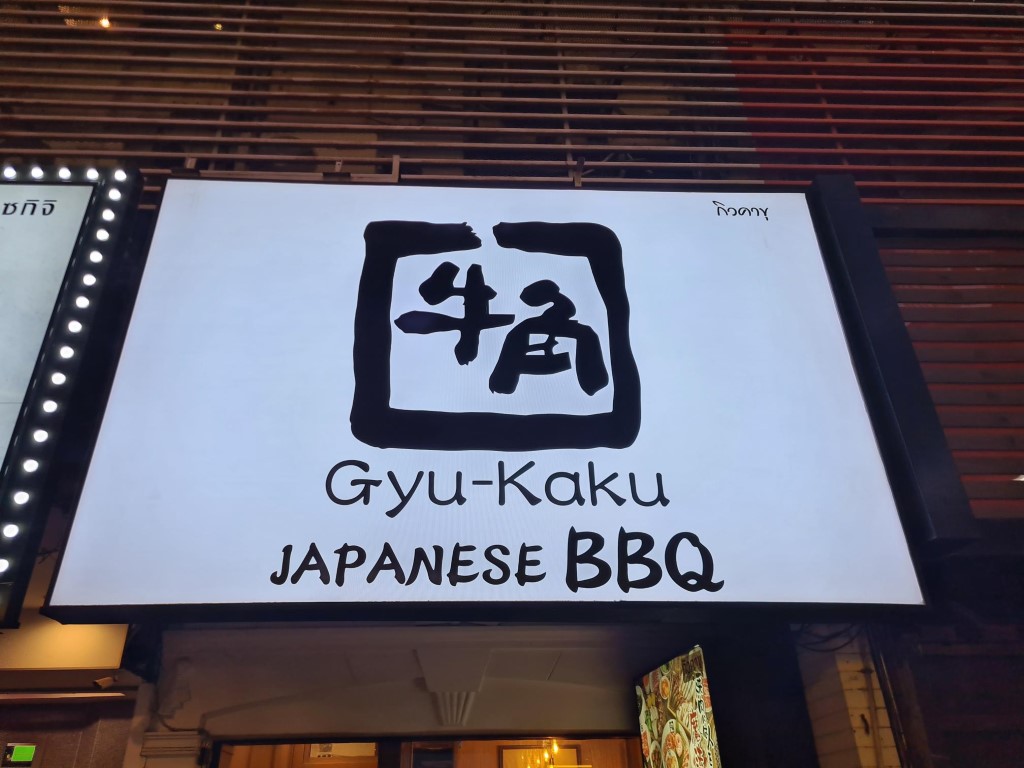 Gyu-Kaku serves high quality Japanese beef which is cooked at your table on your personal Japanese BBQ which uses smokeless charcoal. This is top quality Japanese BBQ, a great dining experience. As well as the Japanese beef, you can order different cuts of pork, chicken as well as seafood and vegetables to cook at your BBQ.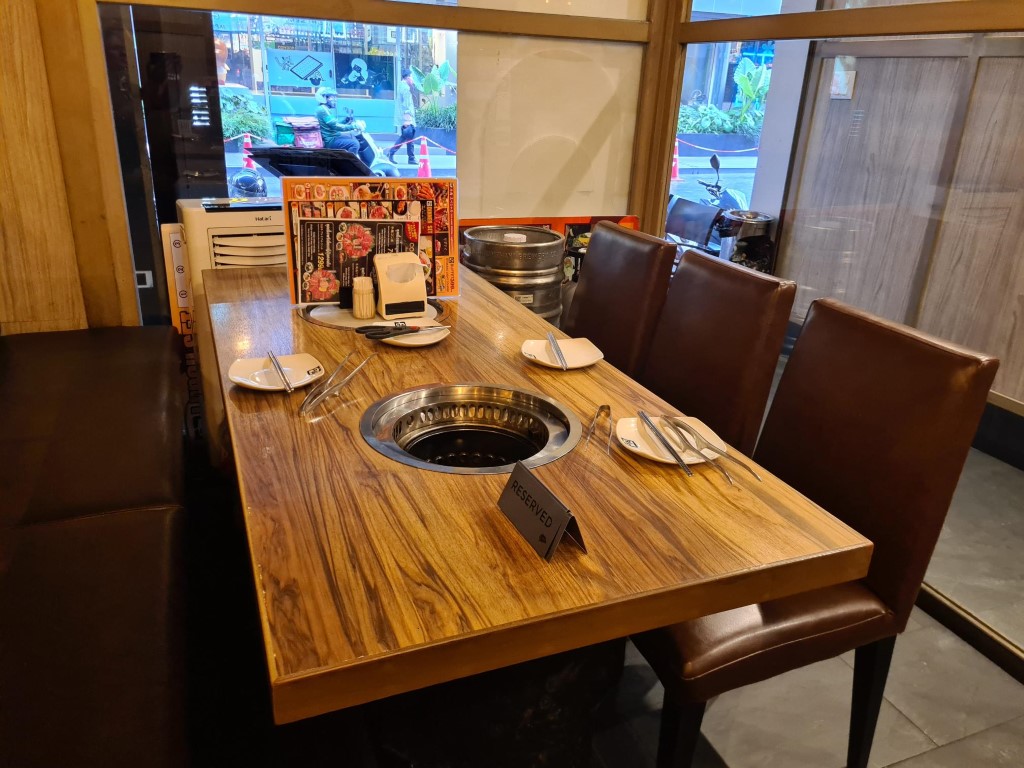 Reservations at Gyu-Kaku is highly recommended as this restaurant is very popular. I went in mid week and the restaurant was packed and they were turning away people who walked in without a reservation.
I ordered a few plates of different cuts of beef, pork, chicken and a large salad. Once I had ordered they brought a few complimentary side dishes including a salad, some miso soup and a plate with chopped chilli, garlic and soya sauce.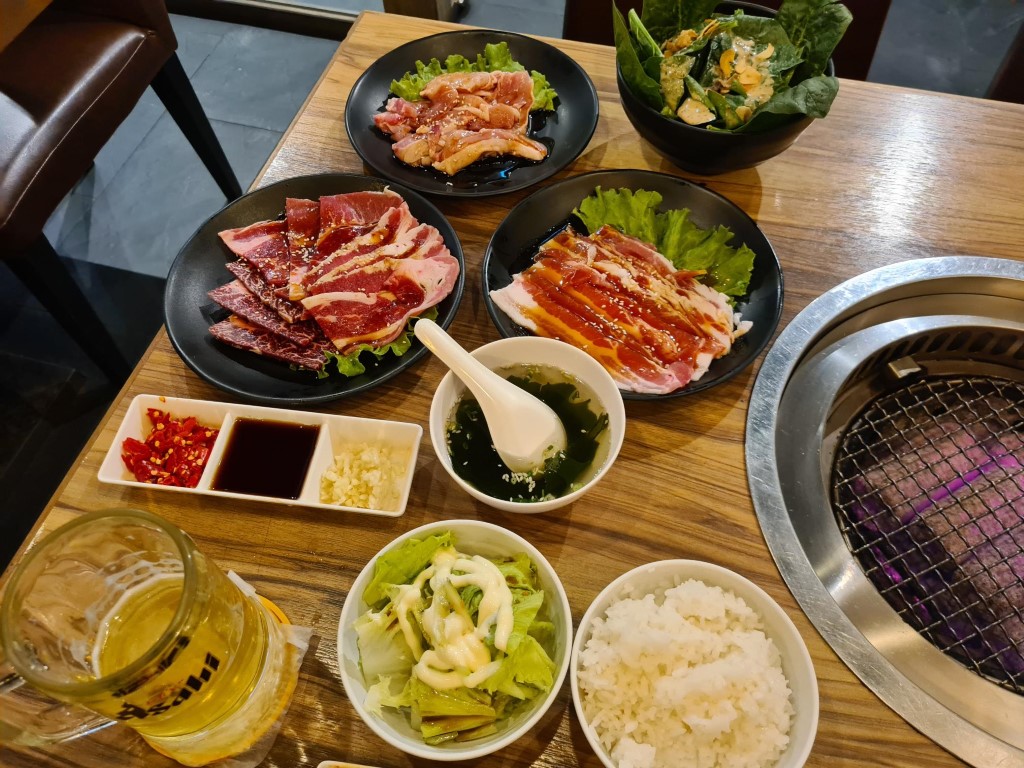 Prices are a bit higher than other BBQ restaurants in Bangkok but all the food is high quality.
It is very easy to get to Gyu-Kaku in Soi Thaniya, it is just a very short walk from Sala Daeng BTS Station or from Silom MRT station. You will also find the other Gyu-Kaku restaurants in Bangkok at Siam Square, Rama I Road and New Petchaburi Road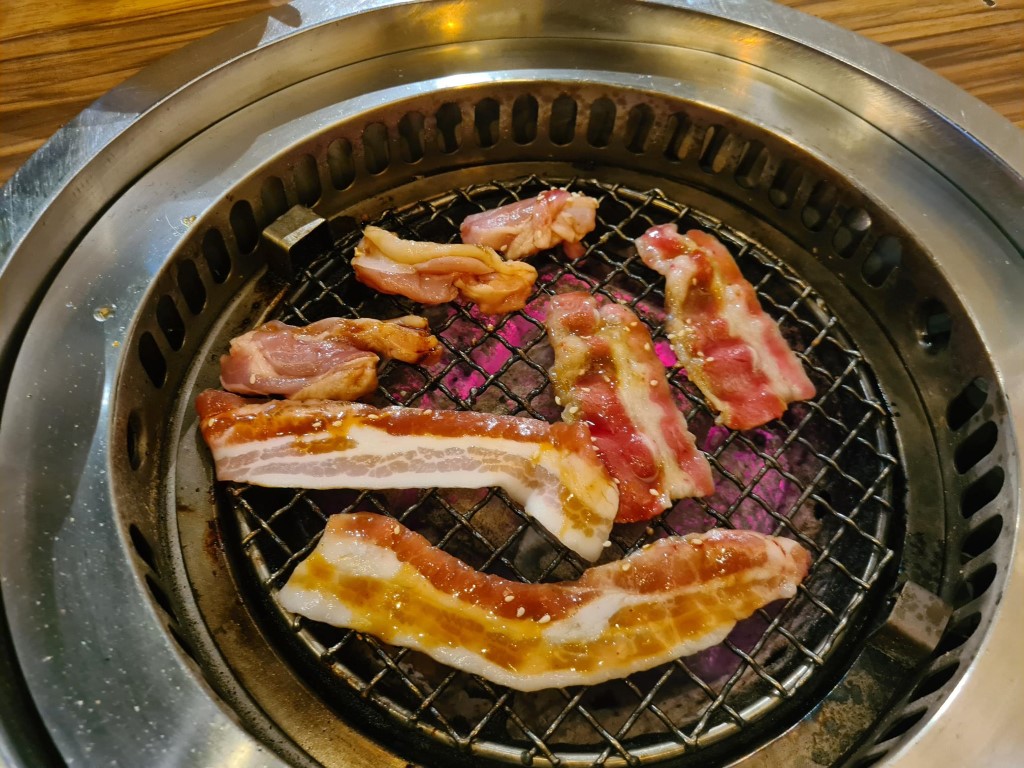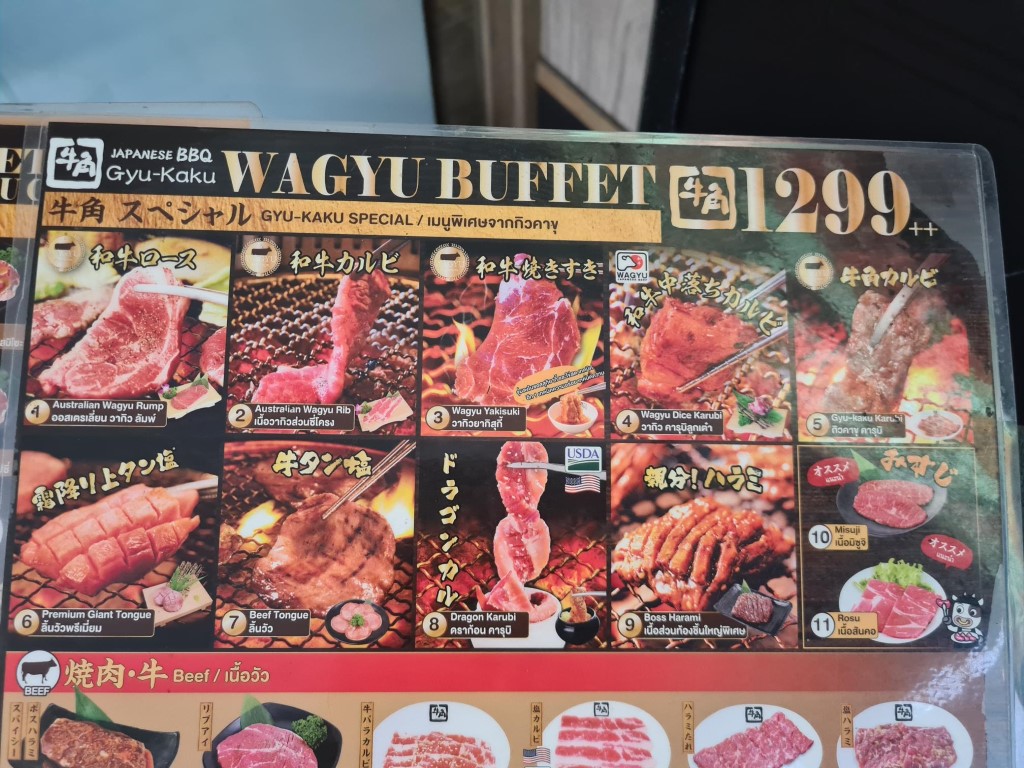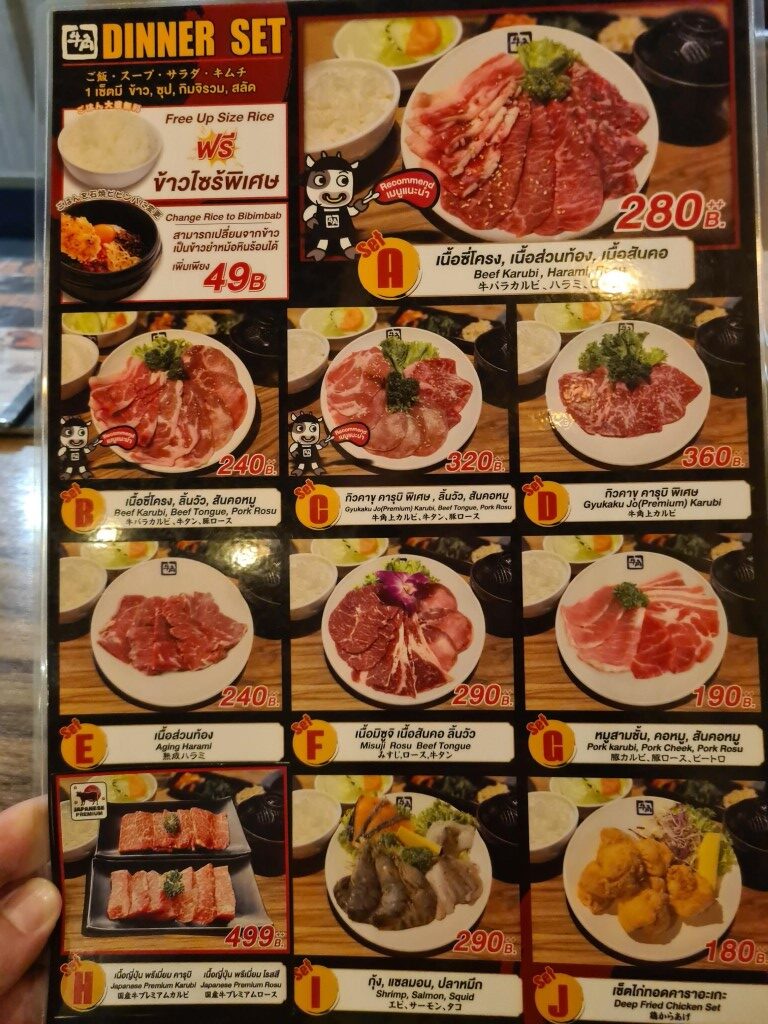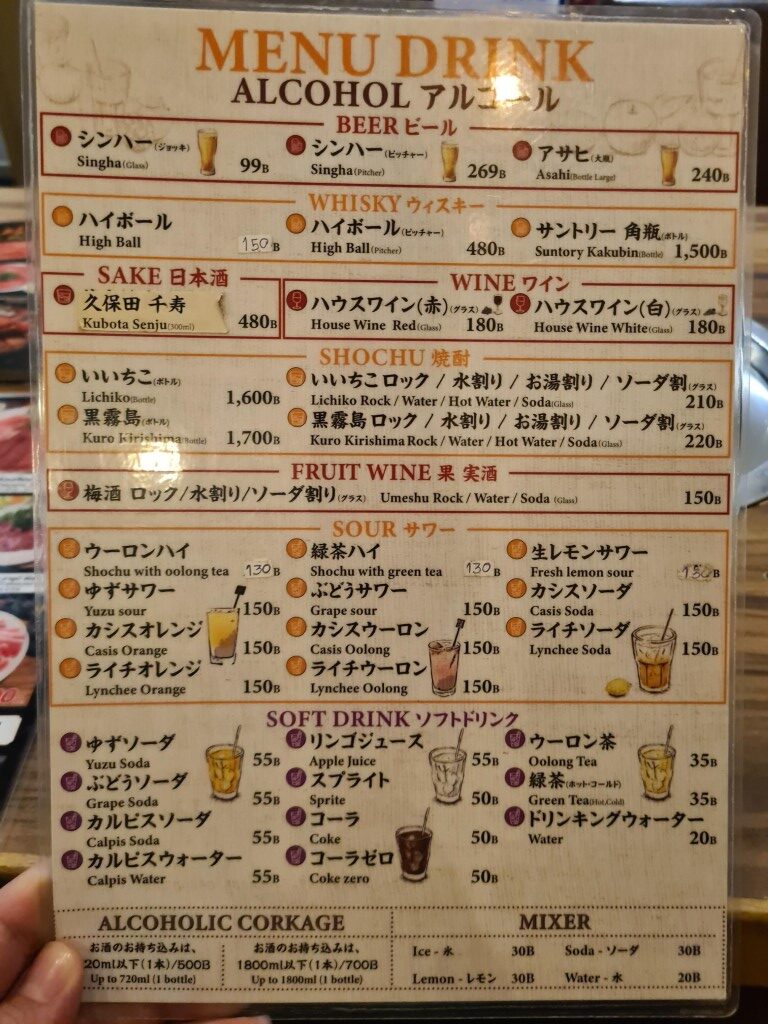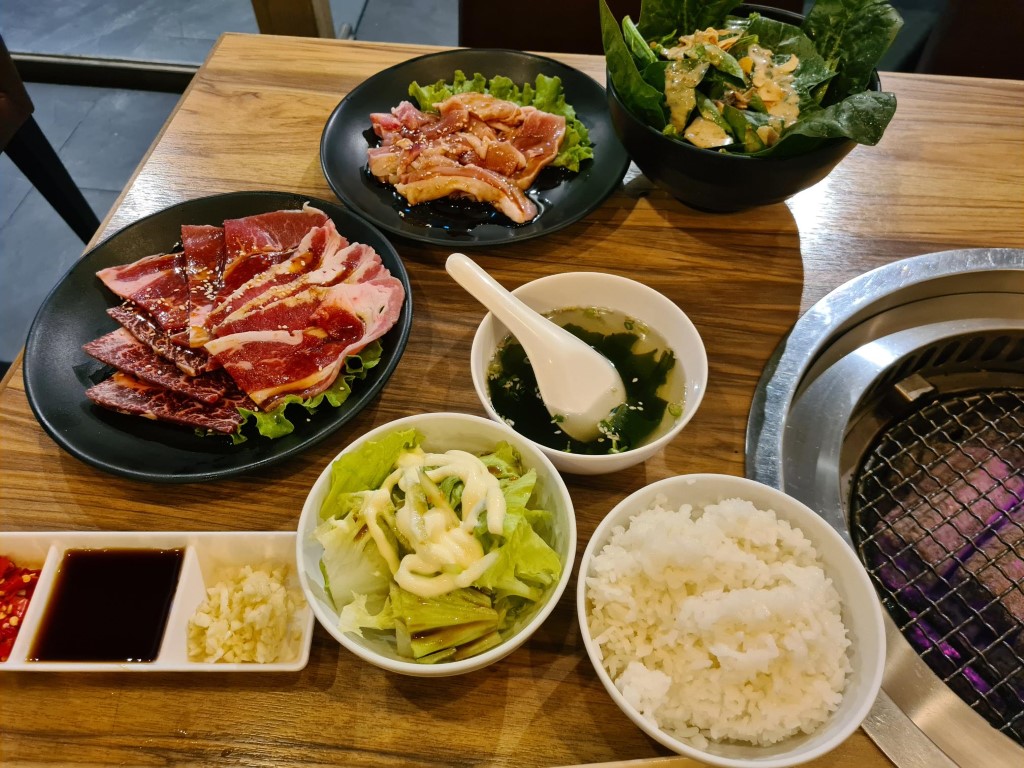 Check out the Gyu-Kaku Bangkok facebook page https://www.facebook.com/gyukakuthailand
Check out the location of Gyu-Kaku in Soi Thaniya Bangkok