1915 Lanzhou Beef Noodles Restaurant Parramatta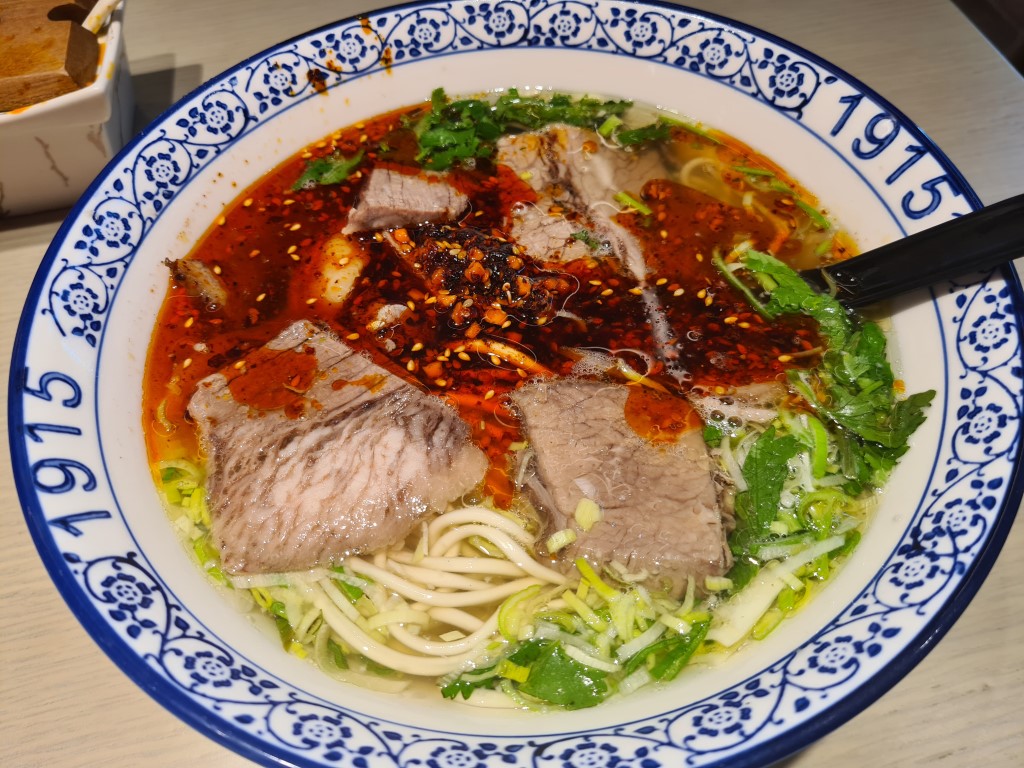 1915 Lanzhou Beef Noodles is the newest restaurant in Parramatta, opened on Friday 11th February 2022. Located right next to Papparich Malaysian Restaurant, directly opposite Parramatta Train Station. This is a 100% Halal restaurant.
I went in on the first night they opened to try the famous Lanzhou Beef Noodle Soup and I was so impressed. A big bowl of yummy. It costs $12.90 which is a very reasonable price and the taste is sensational. It is served with a little bit of chilli in the soup but it is not so spicy. You can get extra chilli or there are bowls of chilli on the tables if you want to add more. The beef is so tender and there is a large serving of the hand made noodles. The kitchen is open and you can see in to see the chefs making the noodles.
I also had 2 of their lamb skewers ($3 each). These are awesome too! The lamb is so tender and they are a little bit spicy and a tiny bit tongue numbing (Ma La spices I think). If the noodle soup wasnt so big, I would have ordered more of these delicious skewers. I will be back on the weekend to try more of their food.
Lanzhou is the capital city of the northwest China's Gansu province. The most popular dish in Lanzhou is their beef noodles (stretched noodles) which are now popular all over China. This province has a high population of Muslims so the food is often Halal with the most popular meats, beef and lamb.
They do accept credit cards at 1915 Lanzhou Beef Noodles but they charge an extra 1.1% as a credit card fee. Cash is king!
1915 Lanzhou Beef Noodles
Zone G
Westfield Parramatta
Argyle Street next to the bus stop
Parramatta NSW 2150
Open 7 days a week from 11am – 9pm