New York Steakhouse at JW Marriot Soi 4 Sukhumvit Bangkok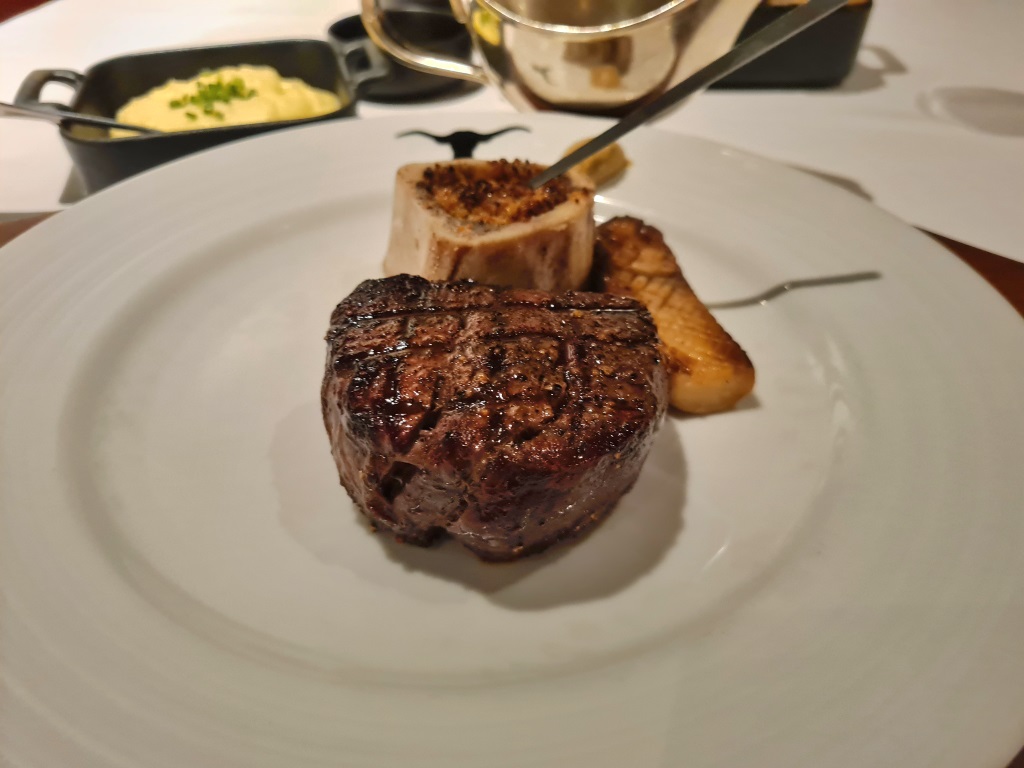 New York Steakhouse is a Fine-dining steak restaurant located within the JW Marriot Hotel next to Soi 4 Sukhumvit Bangkok. This is an expensive restaurant. With a 5 star hotel, fine dining, the cheapest steak on the menu is 2480++ THB (over A$100 or US$68. The steaks are very high quality, imported from the USA and Australia, the service is excellent.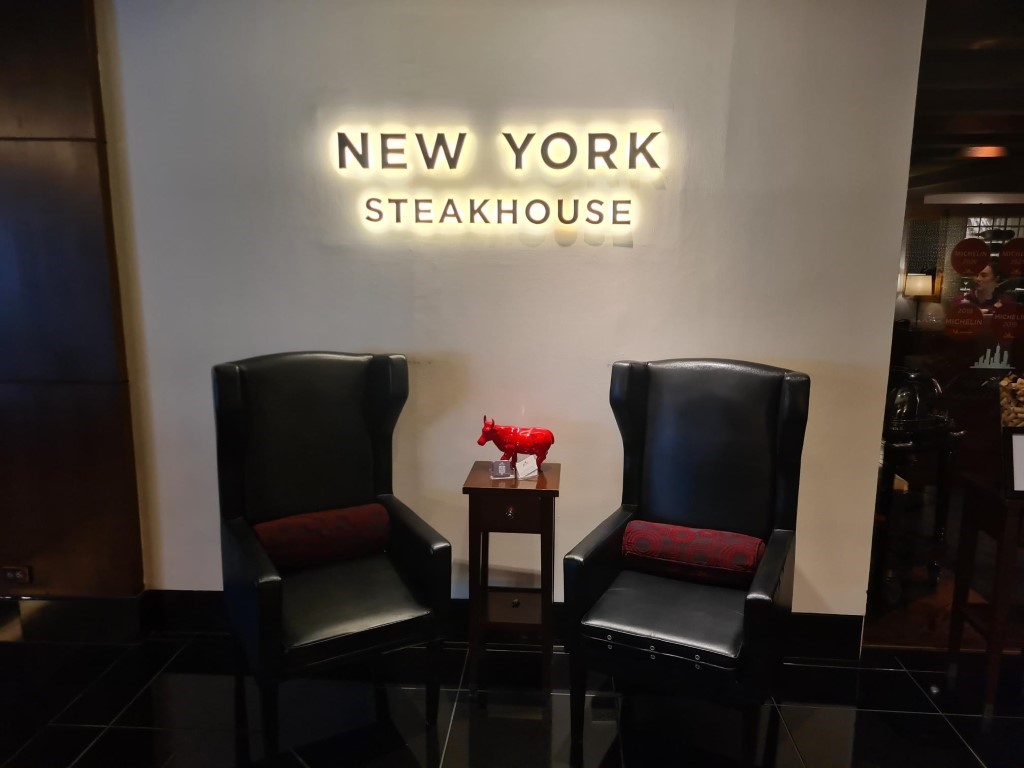 I went in very early evening, around 5.30pm just after they opened. It is best to dress up a bit. I was wearing shorts, tshirt and some sandals and they looked me up and down and said they don't normally let men in wearing shorts but as it was not busy they let me in. Goodness me. If I am prepared to pay your pcices, let me wear what I want! hahaha.
This is a classy restaurant, the interior is decorated with pictures from all around New York, wooden floor and nice decorations.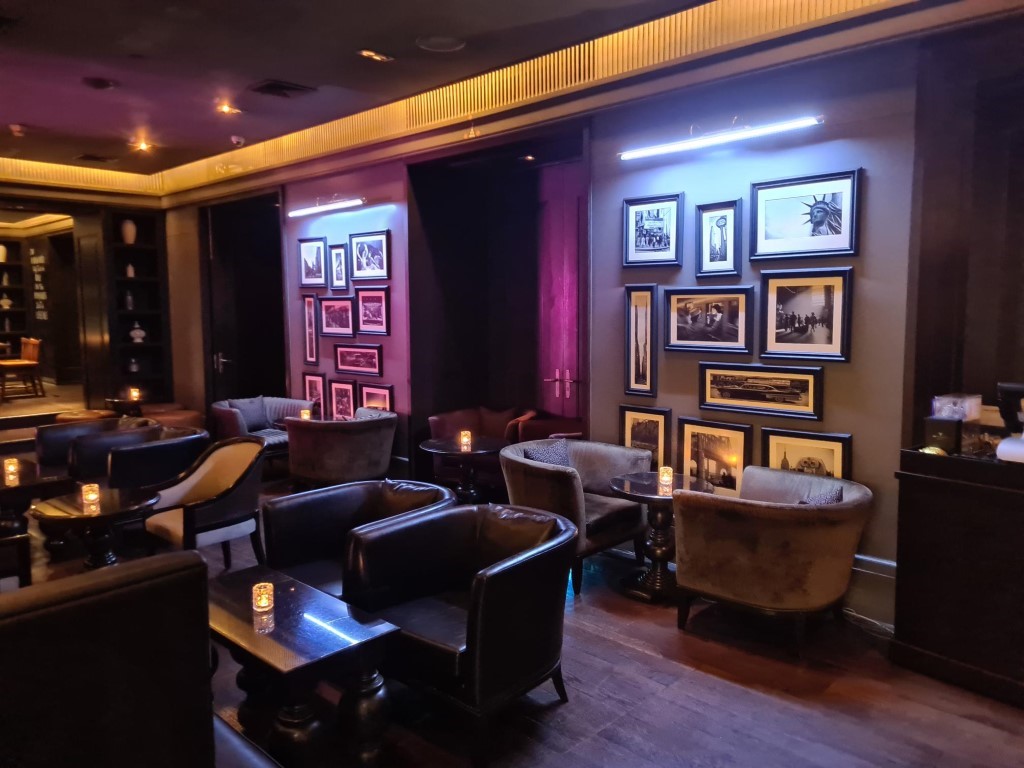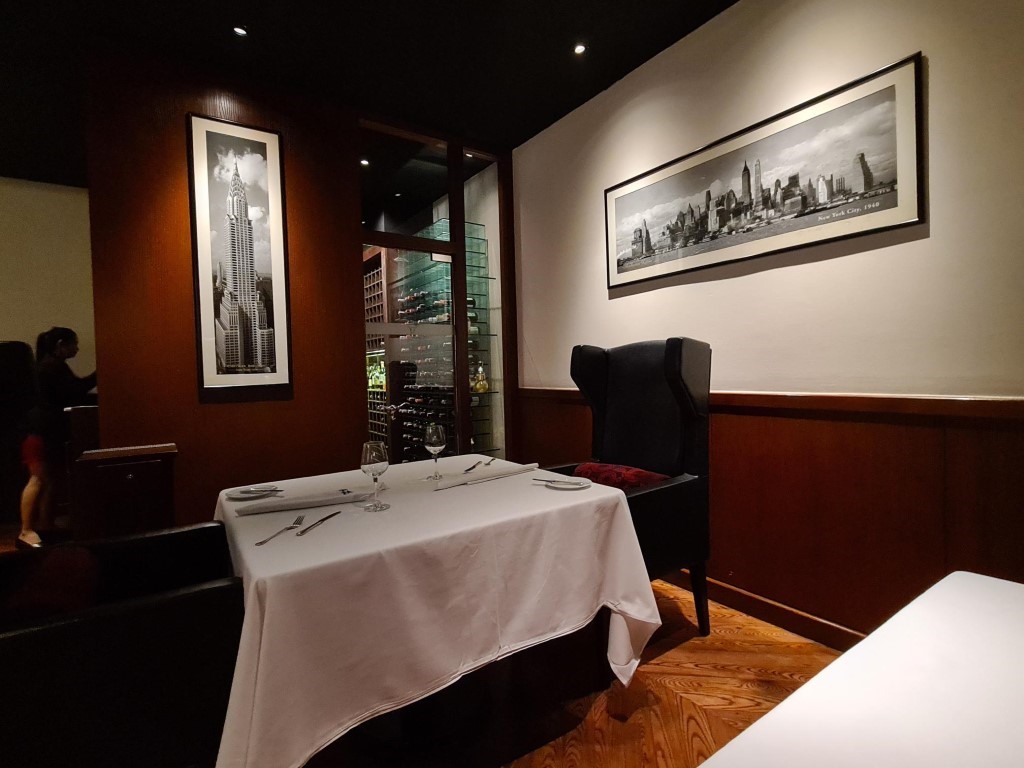 I skipped entrée and went straight for a steak which is a good thing, as after you order they bring out complimentary freshly baked bread which was huge. This was my entrée and it was some very nice bread. There were 4 different types of bread, served with butter and herb butter.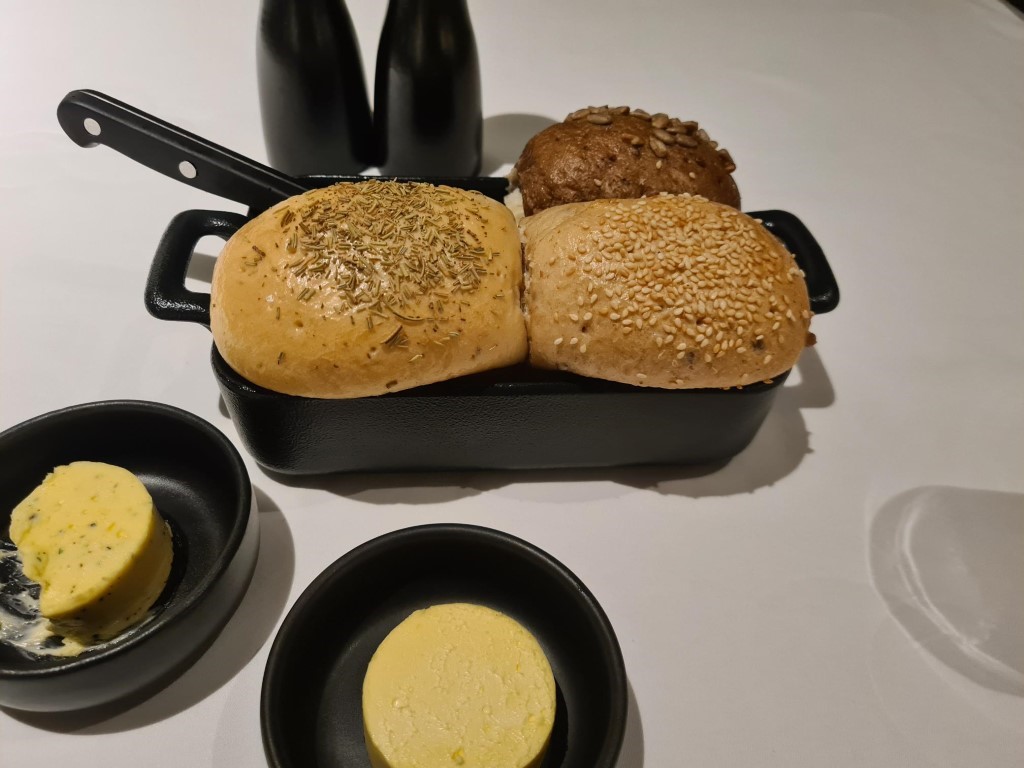 For the steak I went for the Aussie 'Little Joe Rib Eye' 8oz which is about 225 grams, so not a huge steak. The price for this was 2980 Thb. The steaks just came on the plate, served with a bone with bone marrow which I am not a fan off, the spongy, greasy, fatty texture is not for me!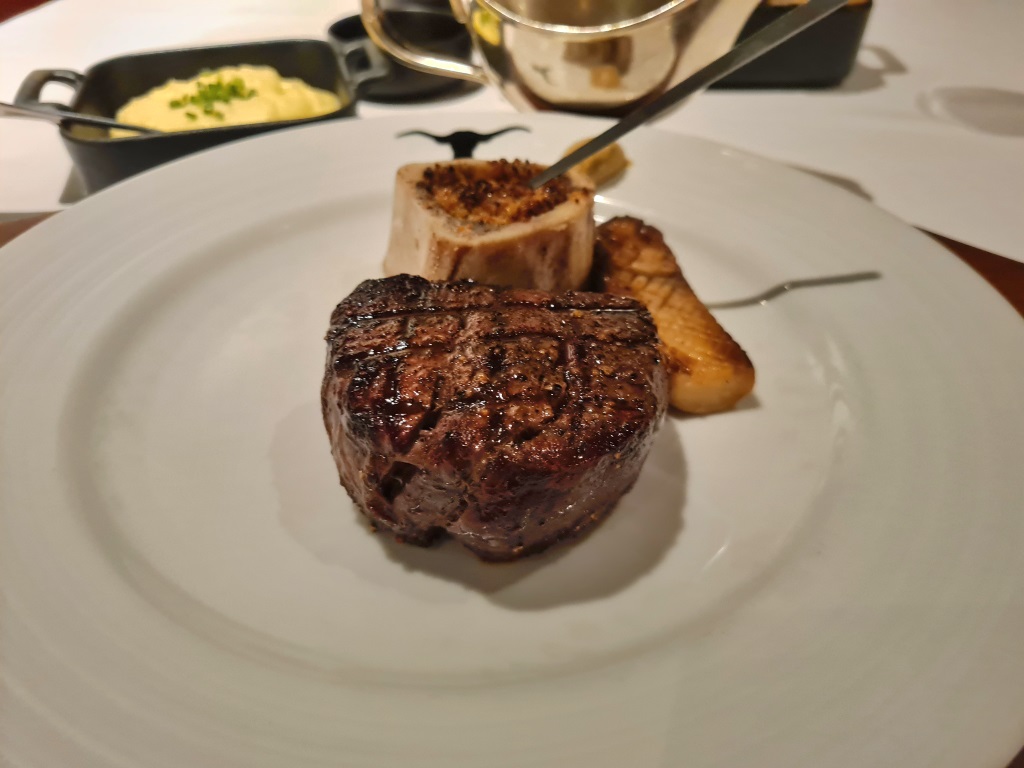 You need to order a side dish if you want mash potato, chips, vegetables or a salad at an extra cost. I just had my steak, with mash potato, knocked back a few Singha beers and I think I spent more than A$160, a very expensive meal in Bangkok but very delicious.
Overall it was a very good dining experience but I think you can find really good steak restaurants a little less expensive than New York Steakhouse. I highly recommend the steaks at El Gaucho Steak Restaurant in Soi 11 at the Mercure Hotel.