Best Steak in Bangkok at El Gaucho Argentinian Steakhouse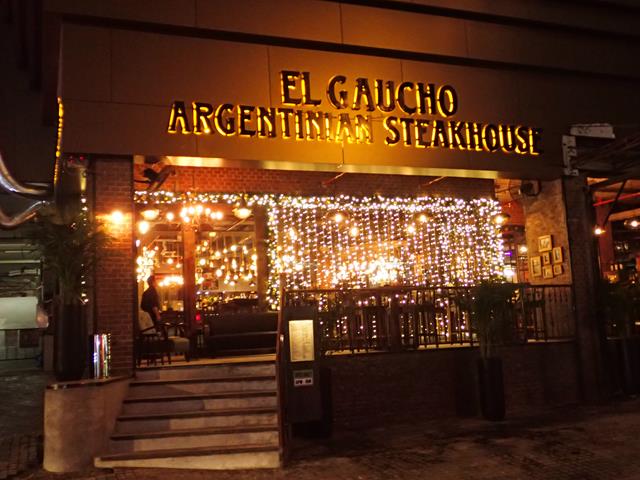 I've eaten at some very nice steakhouses in Bangkok, mostly at some of the 5 star hotels like the Hilton Millenium Hotel. They serve up great steaks but if you are looking for the best steak in Bangkok, look no further than El Gaucho Argentinean Steakhouse.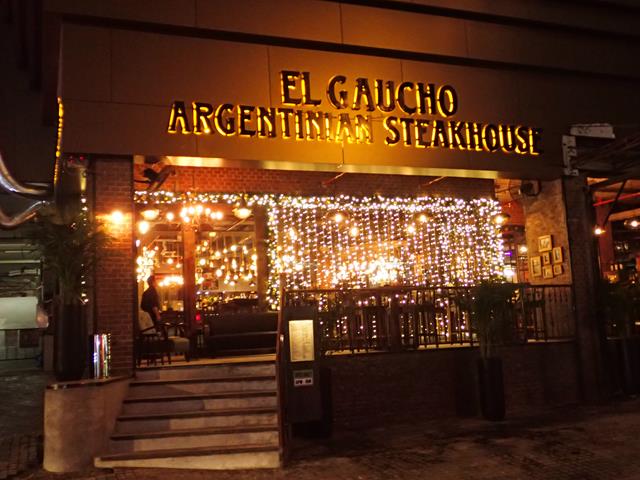 I first encountered the El Gaucho Argentinean Steakhouse in August when I visited Ho Chi Minh City (see the El Gaucho HCMC review here). The steaks there were fantastic so when I saw they had an El Gaucho Steakhouse on Sukhumvit Soi 11 I knew I had to try their steaks.
There are actually 3 locations of El Gacho Argentinian Steakhouse in Bangkok (as well as the Ho Chi Minh City and the Hanoi locations). The menu is the same in all the restaurants, they have obviously found a winning formula and with the great service, awesome decor inside the restaurant and some of the best quality steaks imported from the US and Australia, these are the best steakhouses in Bangkok.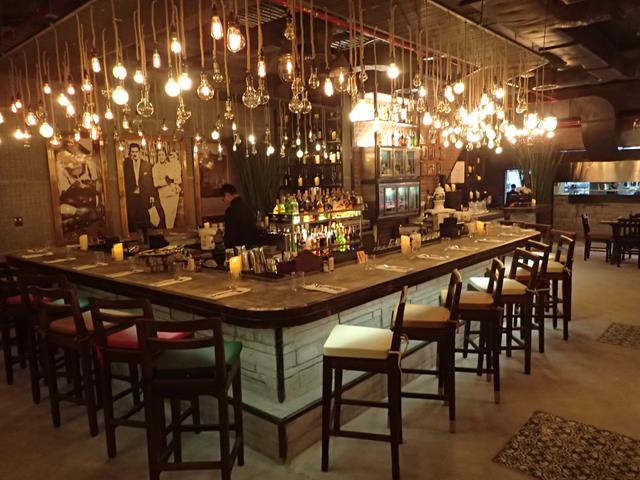 There is inside air-conditioned dining with some lovely decor and a huge air-conditioned wine cellar on display at the back of the restaurant. The walk in wine cabinet has a huge selection of wines, one of the best selections in Bangkok. The inside dining area is non-smoking. There is also a nice dining area outside of the restaurant where you are able to smoke.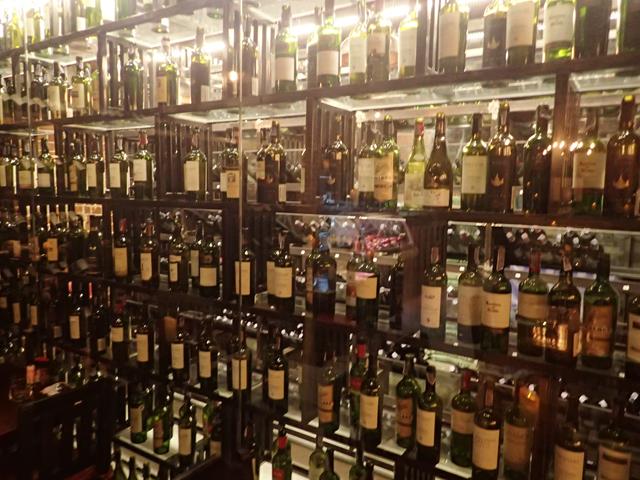 I just ordered a steak with some mashed potatoes as had learned from my experience in August that they bring out a huge slab of freshly baked bread with some butter, condiments and a nice roasted garlic to smear on the bread. With the bread, a huge steak and potatoes that was enough for a meal.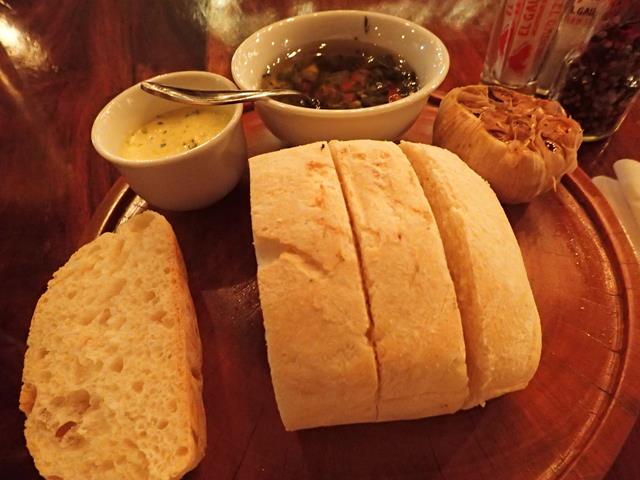 There are 3 different high quality meat selections available at El Gaucho. The imported US USDA Prime and there is also the Black Angus and Certified Angus Beef imported from Australia.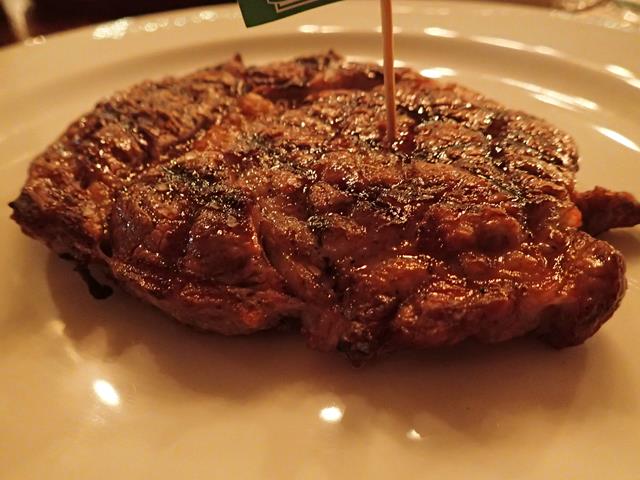 I ordered one of the cheapest steaks, a 250 gram Rib Eye Certified Angus Beef which is priced at 1190 Thai Baht (around A$45) so an expensive steak but well worth the price as it is top quality and cooked to perfection.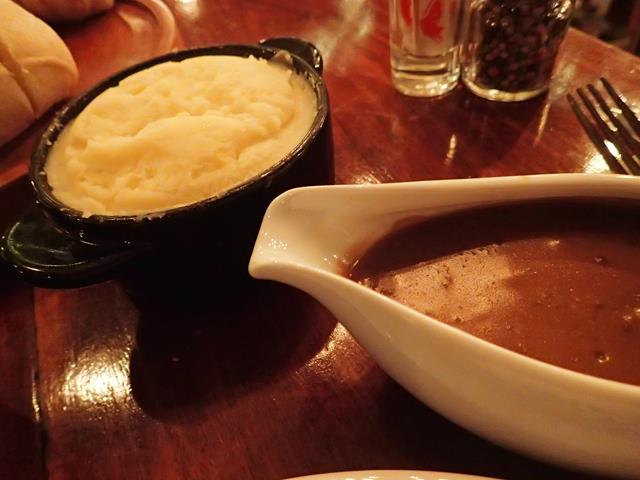 At the end of the meal, when they brought out the bill, the waiter put a shot glass down on my table and asked me if I wanted a complimentary shot of caramel vodka. Ofcourse I said yes. I downed it and it was delicious. The waiter saw that I enjoyed it and asked if I wanted another. Oh yes please! They do the exact same thing in the Ho Chi Minh City restaurant and I think this is a really nice touch of service!
So if you love your steaks and want to try the best in Bangkok, do yourself a favour and get into one of the 3 El Gaucho Argentinean Steakhouses in Bangkok.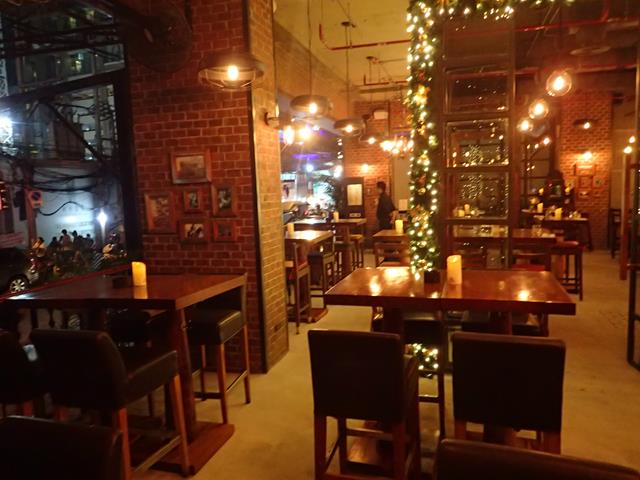 El Gaucho Argentinean Steakhouse
18 Sukhumvit Soi 11 (Mercure Hotel)
North Klong Toey
Bangkok
Website: El Gaucho Argentinean Steakhouse
Open 7 days a week from 5pm until 1am
Check out the location of El Gaucho Argentinean Steakhouse on Sukhumvit Soi 11 Bangkok
Check out the most popular articles about Bangkok on this site:
[do_widget id=wpp-4]