Gitgit Twin Waterfalls Bali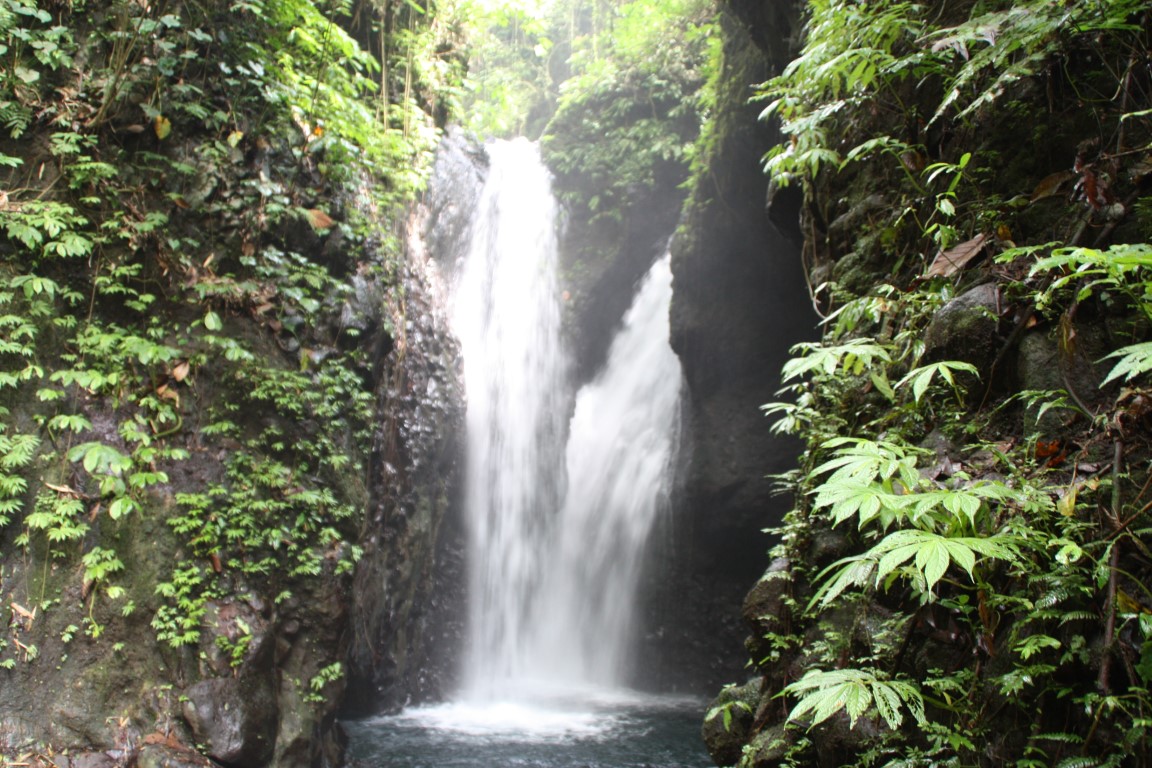 Gitgit Twin Waterfalls is located around 45 minutes drive from Lovina Beach on the northern side of Bali. Gitgit Twin Waterfalls is located in the hills behind Lovina just off the main road that takes you to the south of Bali. Entrance to go down to Gitgit waterfalls costs 5000Rp. The walk takes around 15 minutes and takes you down steep steps. If you take your time it is not too difficult to walk down, a bit more challenging to walk back up.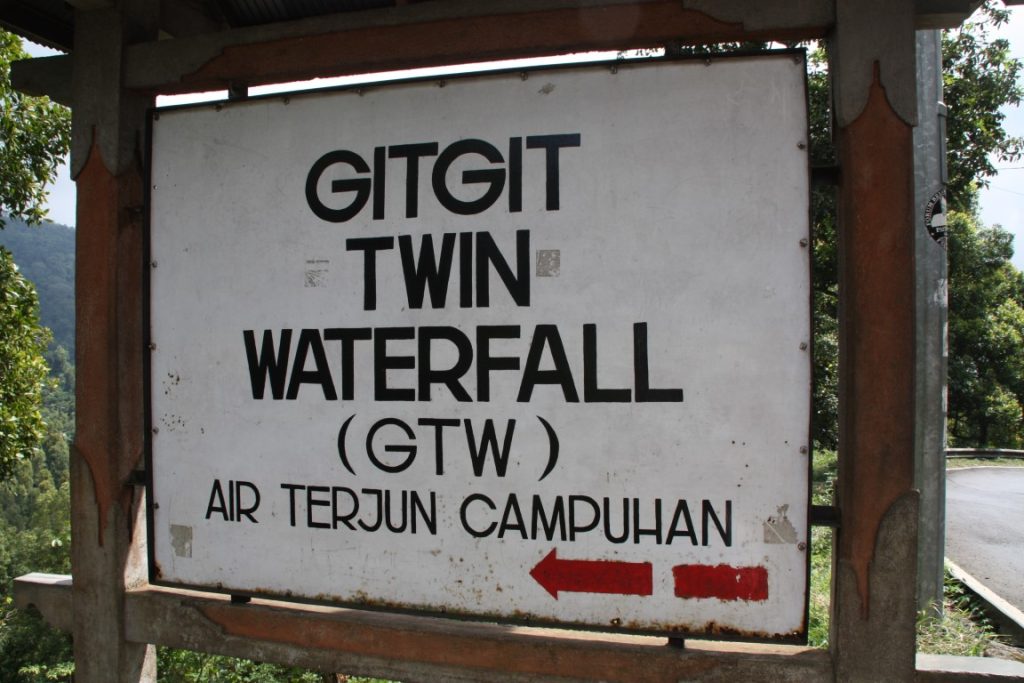 There are 2 separate waterfalls at Gitgit. The first one is a much taller waterfall around 15 meters high with a large pool of water at the bottom which is good for swimming. This taller waterfall is called Mekalangan Waterfall.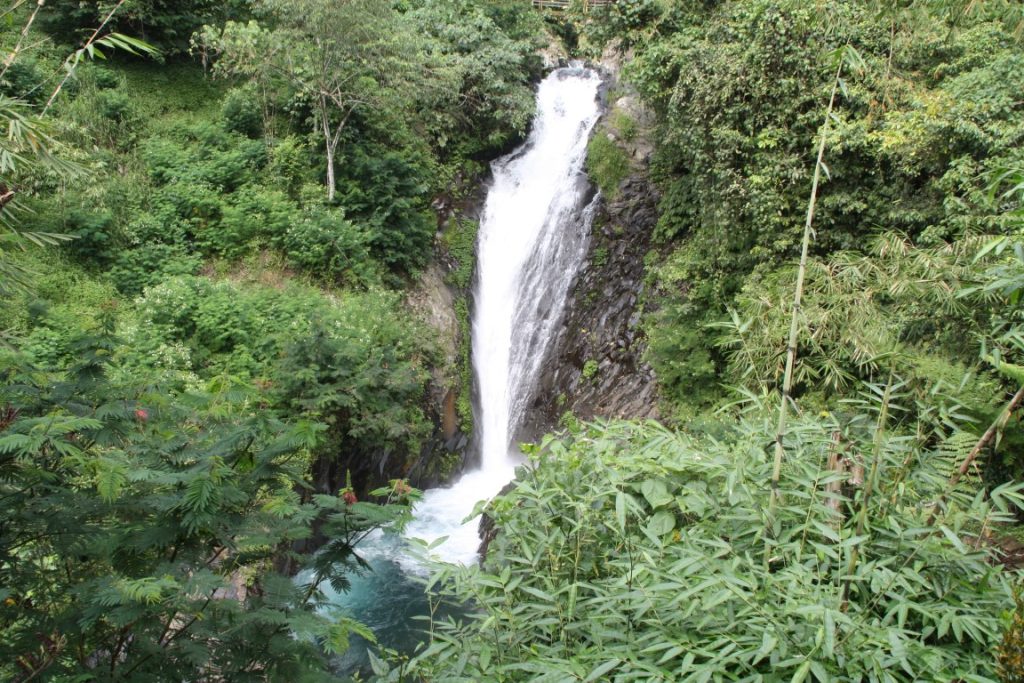 If you keep walking up the stream of water you come to the 2nd which is the Gitgit Twin waterfall. You do need to fit to make this walk, expect to come back hot and sweaty. Gitgit may be the smaller of the 2 waterfalls but it is more impressive with the twin stream of water flowing down. There is also a large pool of water at the bottom where you can swim.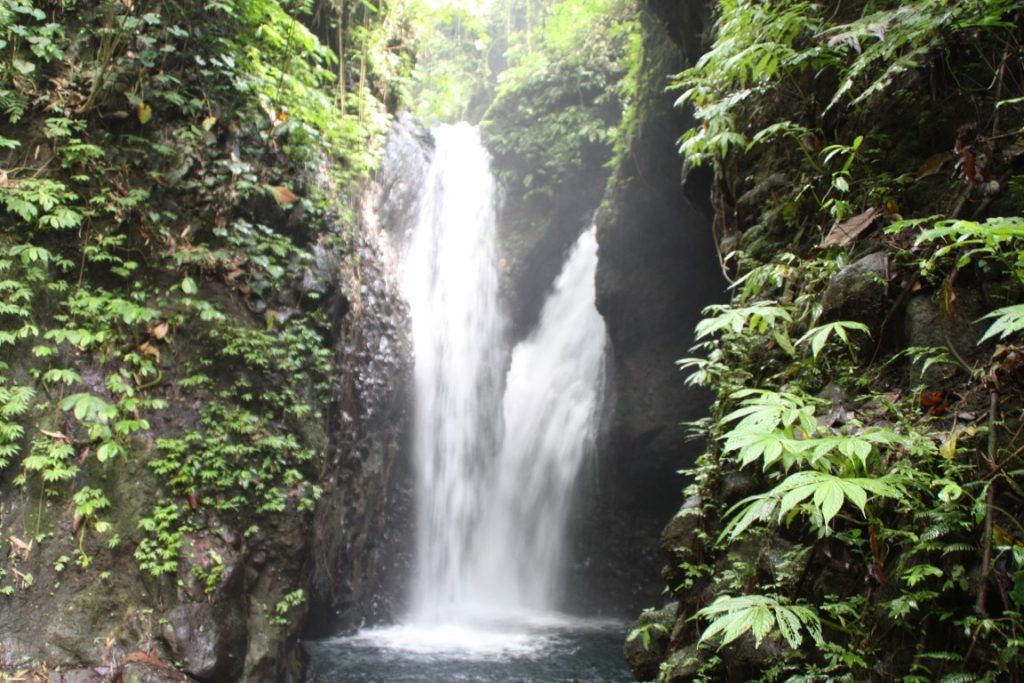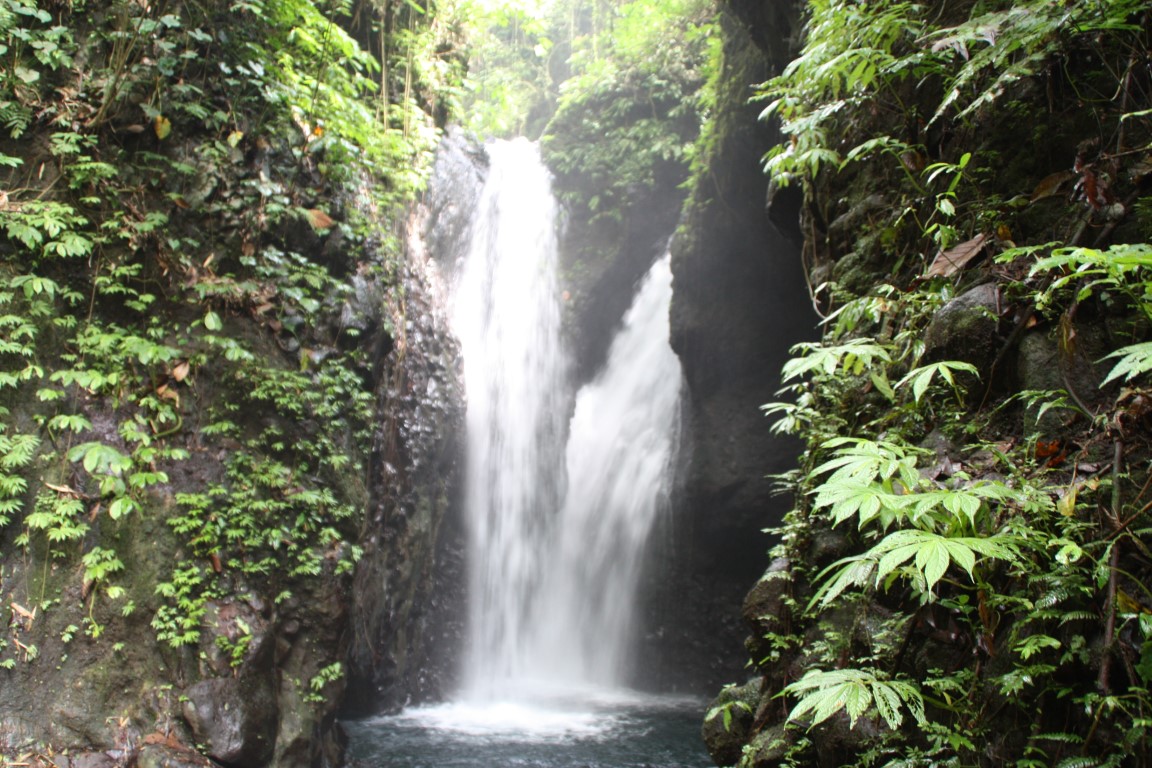 The area around Gitgit Waterfalls has several canyons which are good for canyoning. There are a few companies that organise trips to do canyoning here. Just check with the various travel companies located at Lovina Beach.
If you are making the journey from the southern areas of Bali like Seminyak, Legian, Kuta or Nusa Dua, then you will pass by a very impressive temple called Ulun Danau Baratan Temple, which is about 20 minutes south of Gitgit. It is well worth stopping at this temple before moving on to Gitgit Waterfalls.
Check out the location of Gitgit Twin Waterfalls in northern Bali