Delicious Indonesian Food in Cairns at Bagus Cafe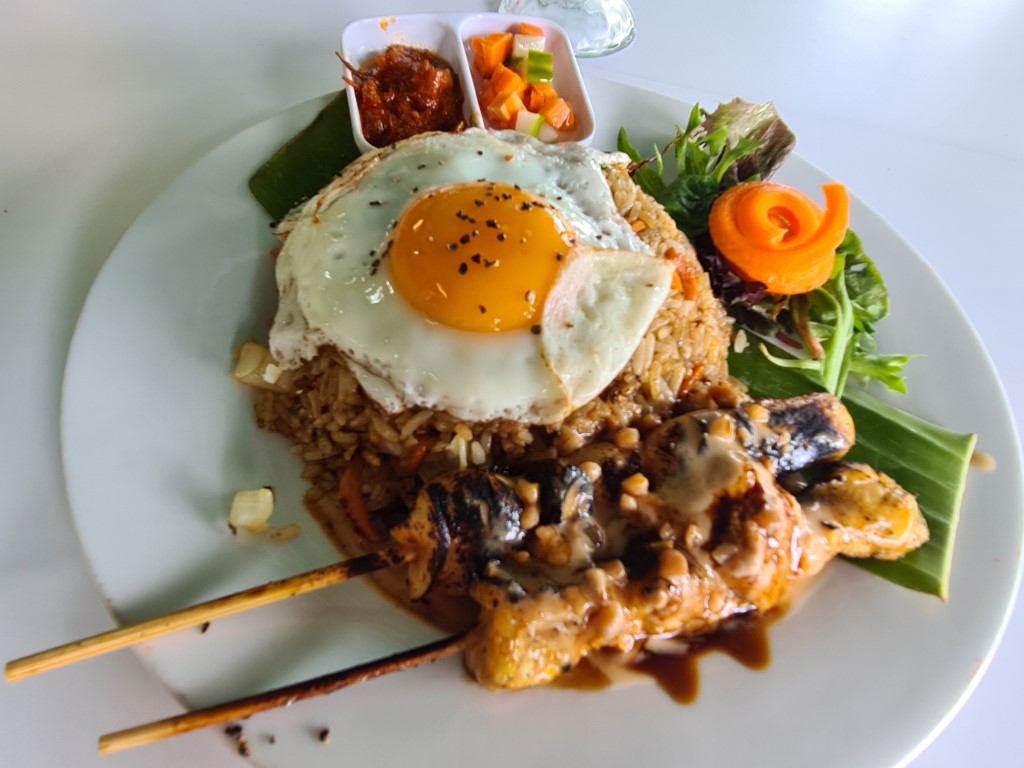 Bagus Cafe is a small hole in the wall restaurant serving up delicious Indonesian food. Located at the northern end of Cairns Esplanade, directly opposite Muddy's Playground.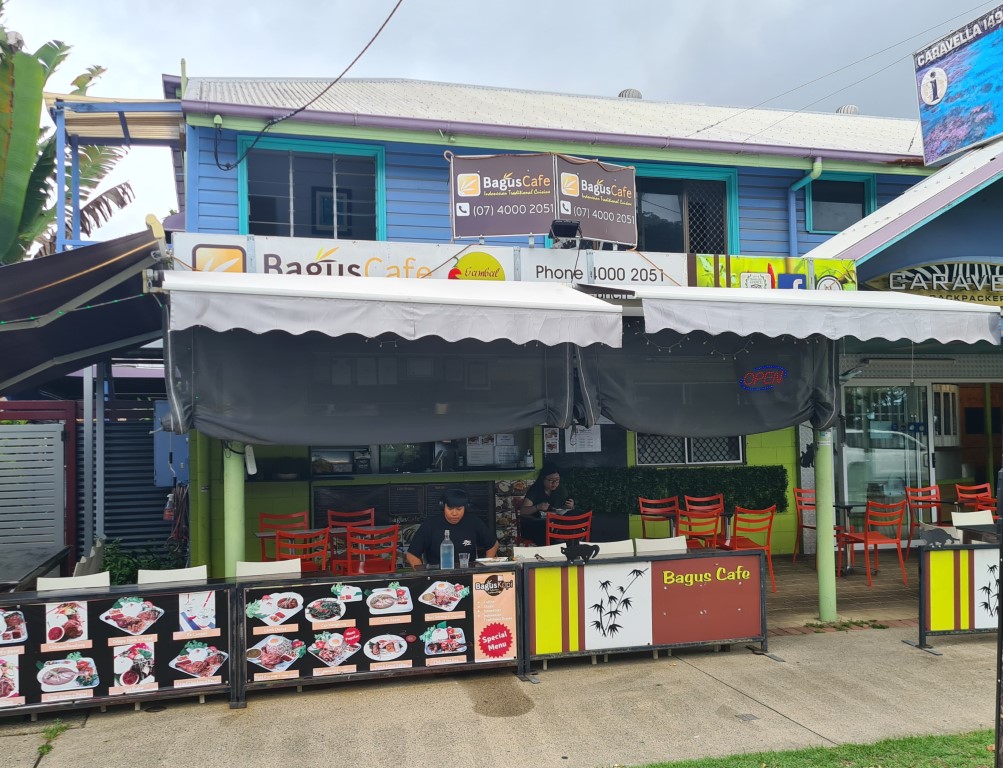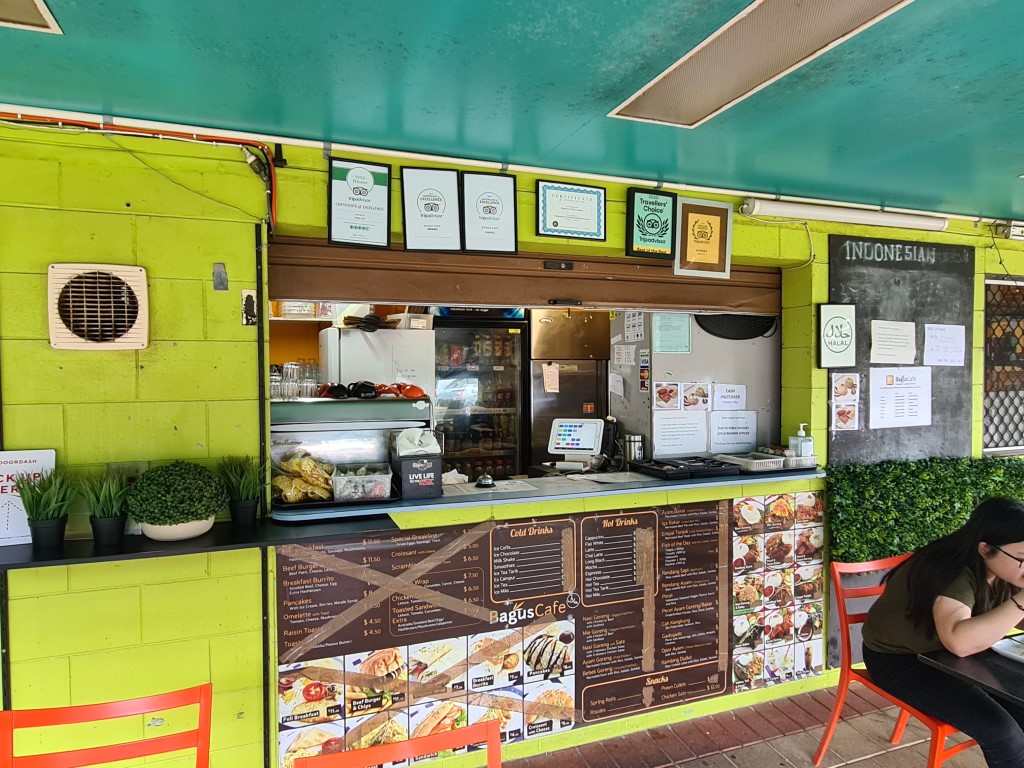 Bagus Cafe has a selection of the most famous Indonesia dishes like nasi goreng fried rice, Beef randang, Ayam goreng fried chicken and gado gado.
I went in and had their most popular dish, the Nasi Goreng fried rice with chicken satay. I had 2 sticks of satay with the fried rice which costs $17.90. You can also get it with 4 sticks of satay for $21.90. The fried rice was a bit spicy and they had a side dish of very spicy sambal which gives you the option to mix in with the rice to make it so much more spicy, just like you would get in Indonesia. This was so tasty. I visit Indonesia often and this is just the type of fried rice you get there.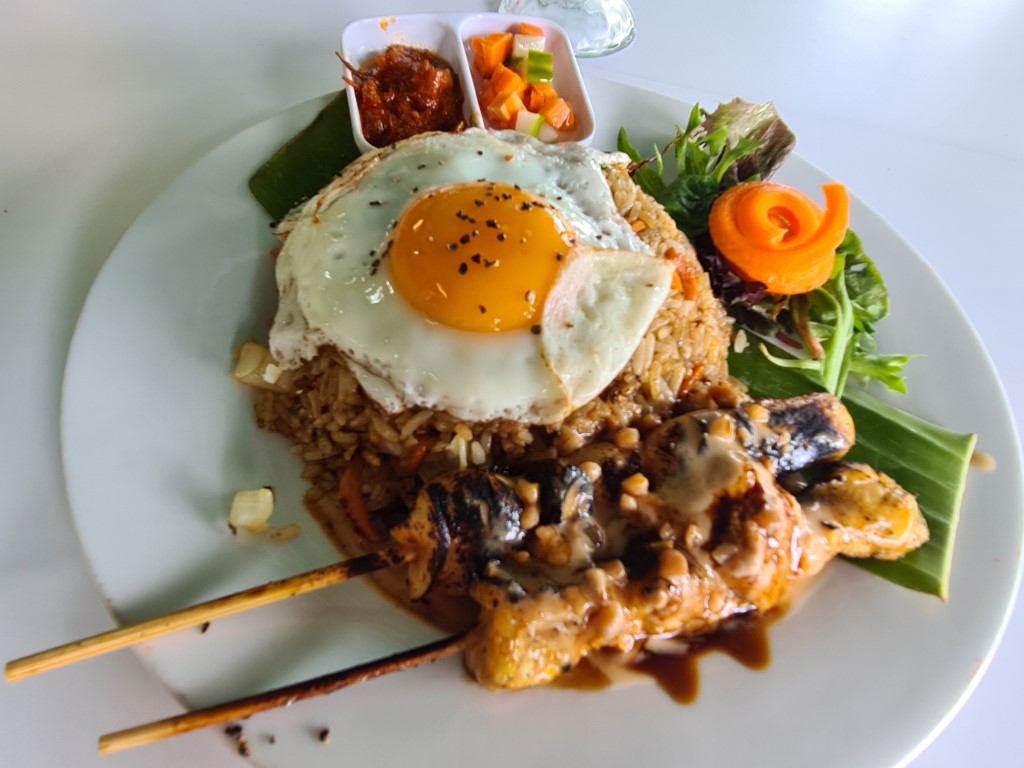 I also had a Chocolate milkshake with my meal which was sooooo good! topped with whipped cream to make the milkshake very creamy. So good!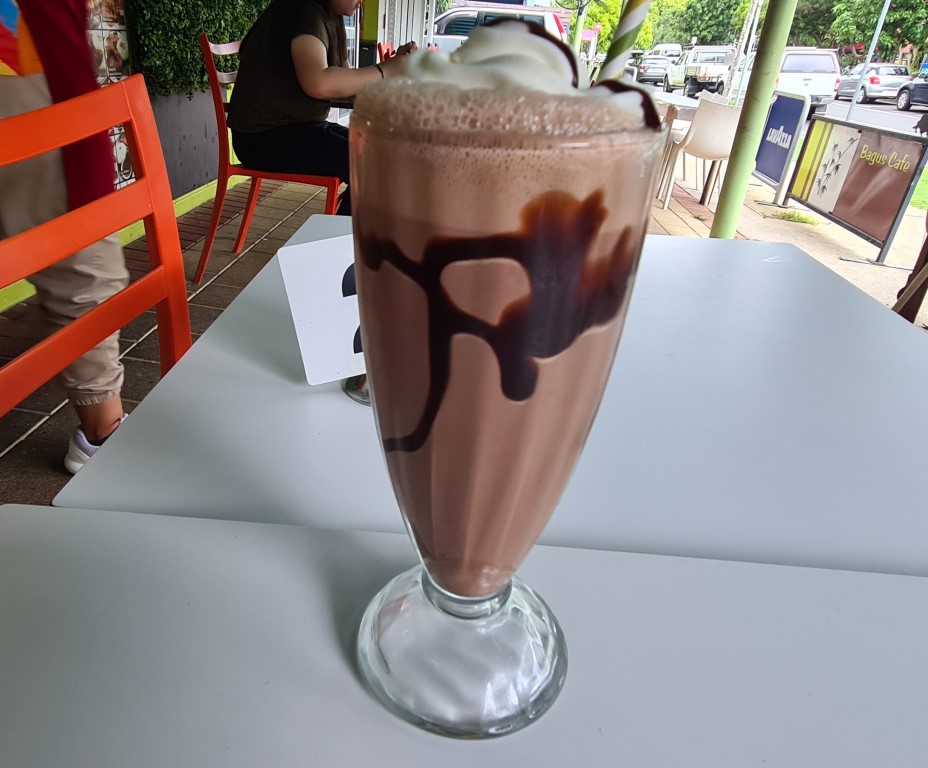 Big thumbs up for the tasty Indonesia food at Bagus Cafe. I chatted to the lady who was serving (I presume the owner) and she told me she comes from Bandung in Central Java, so this place is a great place to visit in Cairns for authentic Indonesian food!
Bagus Cafe
149 Esplanade
Cairns City
Website: https://baguscafe.com.au/
Check out the location of Bagus Cafe Indonesian Restaurant on Cairns Esplanade