Great Pub Food at Hotel Darwin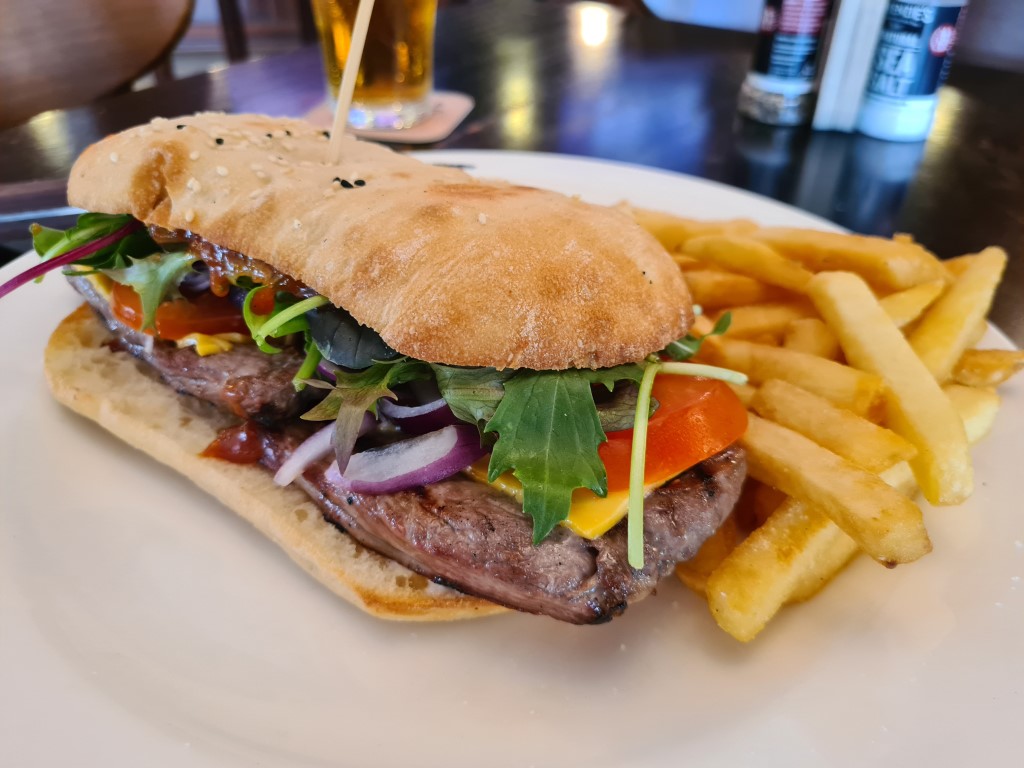 Hotel Darwin is a classic Australian Pub located in the heart of Darwin city centre, on Mitchell Street, directly across from the Hilton Hotel. Hotel Darwin has a large public bar with a bistro serving all the classic Aussie pub meals like steaks, burgers, pizza and fish and chips. They also got Kangaroo and Crocodile on the menu! There is also a large sports bar showing live Aussie and International sports and a large outdoor beer garden out the back with the pizza oven on display.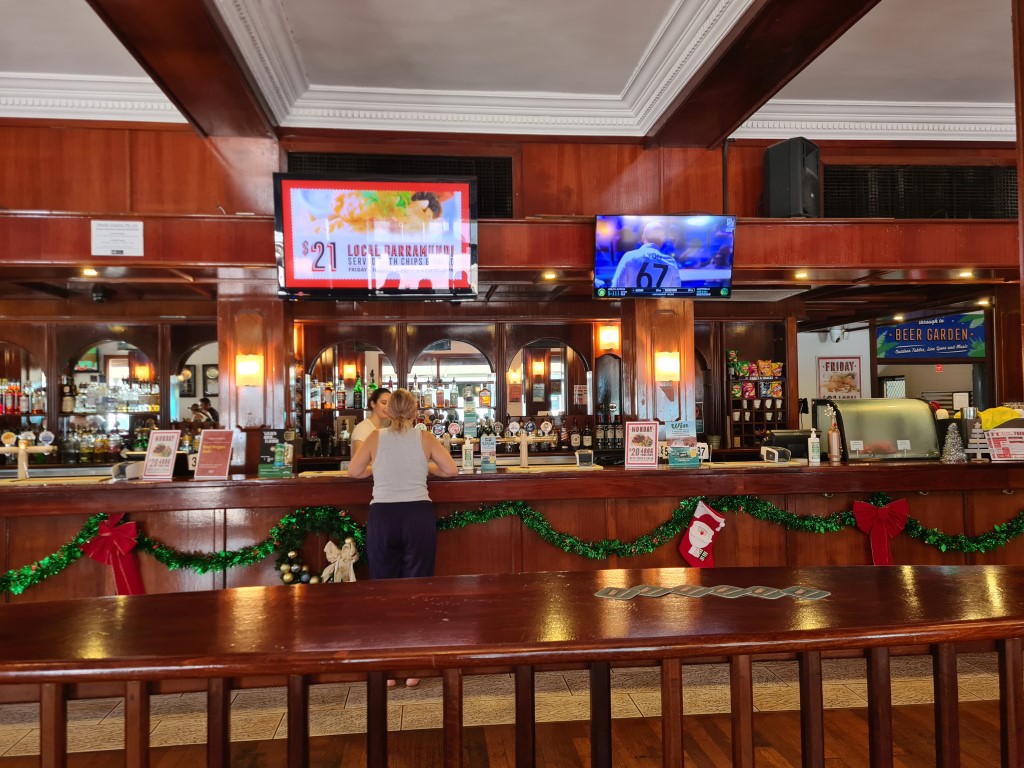 I was staying at the Hilton Hotel Darwin and got in for lunch 2 times at Hotel Darwin and was very impressed with the Aussie pub grub here! First up I had the steak sandwich ($26) which has a 180g sirloin steak, red onion, tomato, lettuce, cheese, tomato relish, aoli served on Turkish bread. This is a good feed! Nice tender steak and a big serve of chips on the side.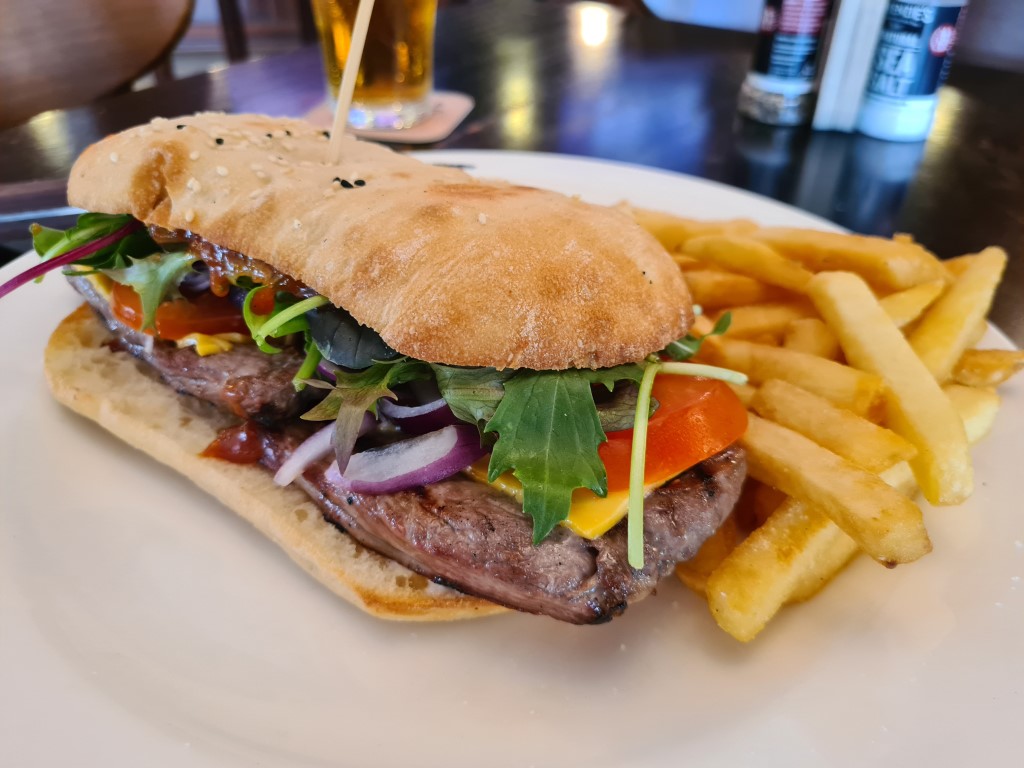 2nd lunch in and I went for the Rump Steak which is 300 grams of good Australian beef, served with chips and salad. At $32 it is on the pricey side of pub meals but Darwin is an expensive city!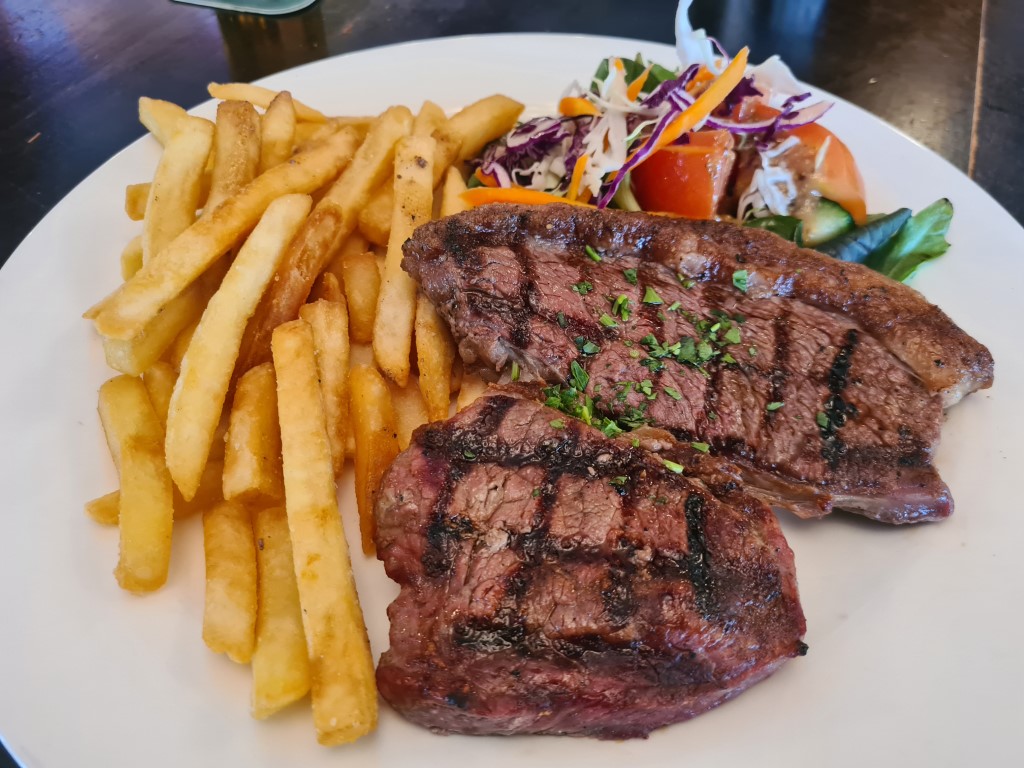 I got back 1 more time at dinner time and tried their Northern Territory Tasting Plate ($25) which has some kangaroo, crocodile and buffalo with a bush tomato relish. This is your classic Aussie Bush Tucker! What better way to try good Aussie food than eating the Native Australia Wildlife! The Kangaroo was very tender (Kangaroo meat is very lean with not much fat), the crocodile was like firm chicken and the buffalo was also very tender, a bit stronger flavour than beef but very enjoyable. I love this NT tasting plate at Hotel Darwin!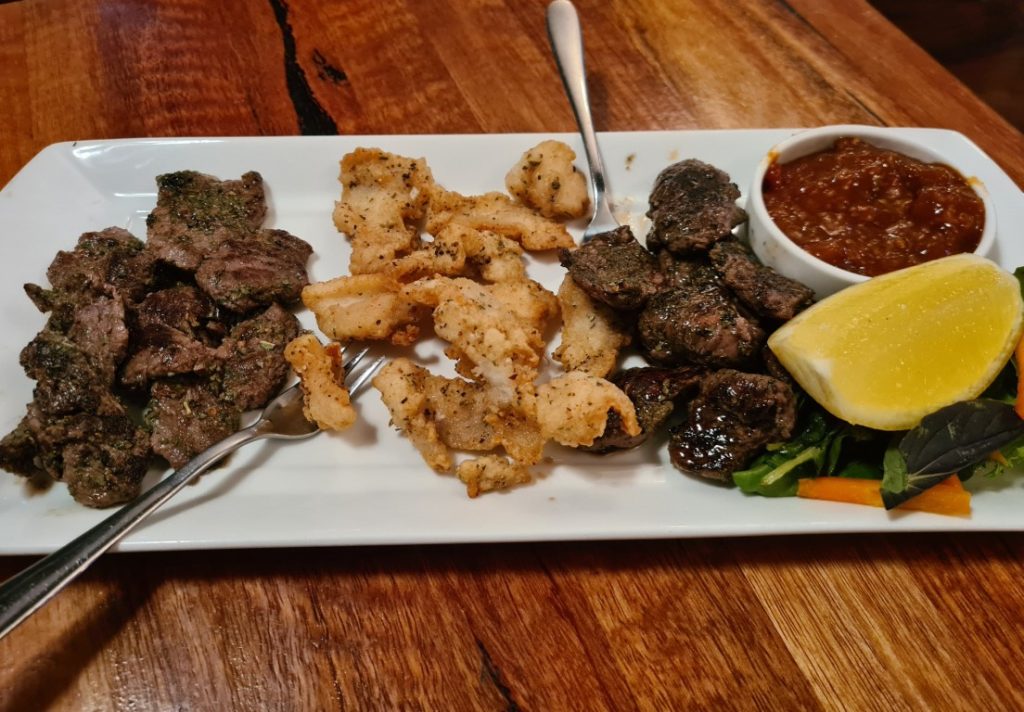 Both the public bar and the sports bar have 20 taps serving mostly tap beers and a few tap ciders and a ginger beer. This is one of the largest selections of beers I have seen in any Australian Pub!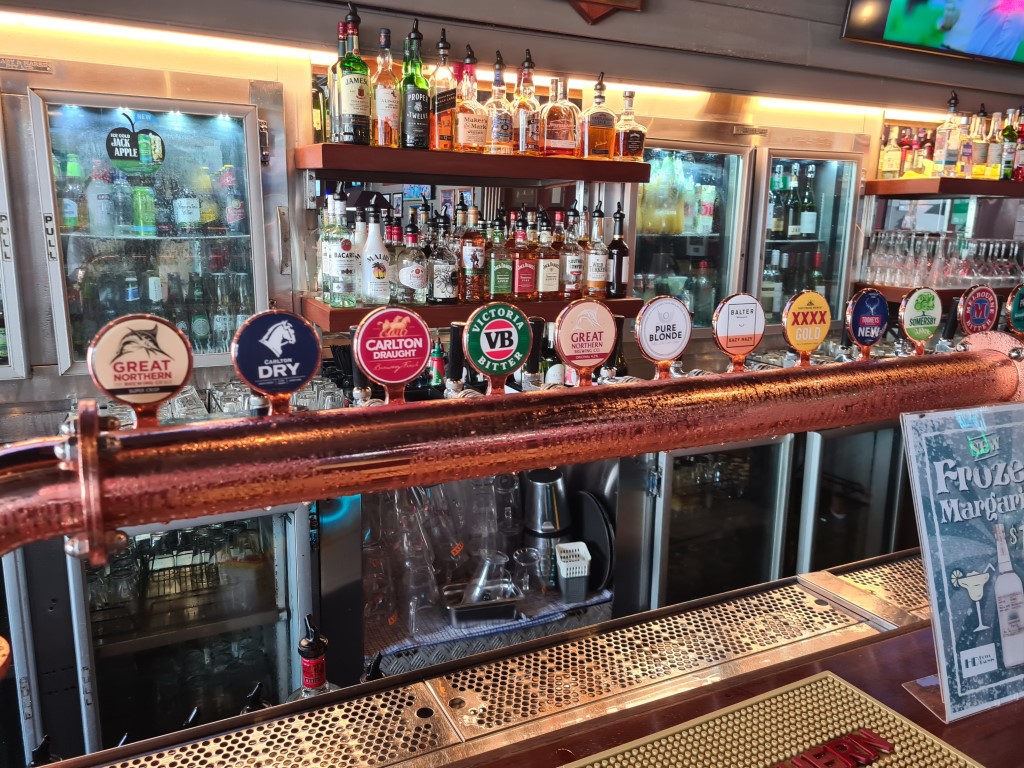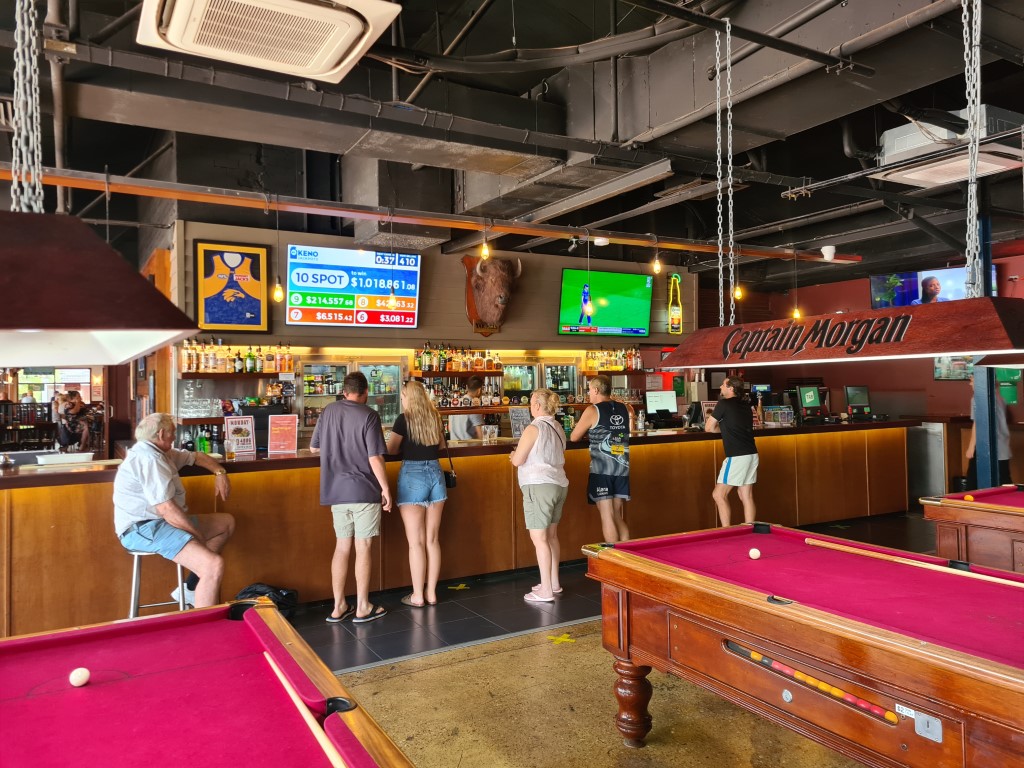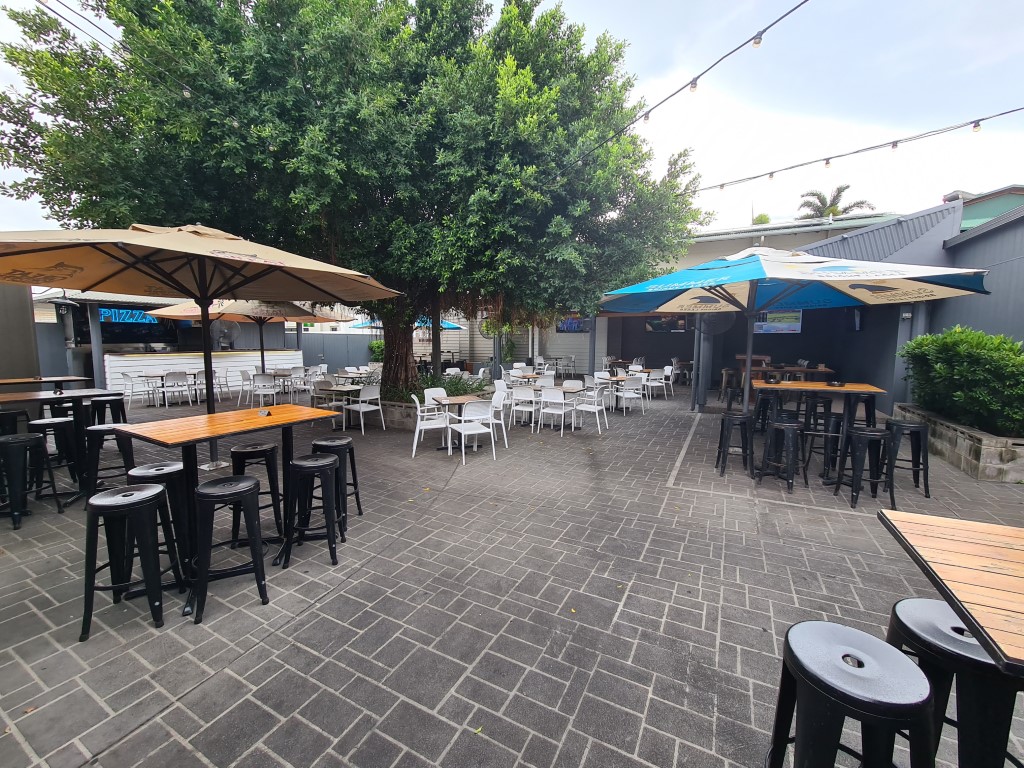 Hotel Darwin
39 Mitchell Street
Darwin
Website: https://www.thehoteldarwin.com.au/
Check out the location of Hotel Darwin in Darwin's city centre