Awesome Dining Experience at Dundee's At The Aquarium Cairns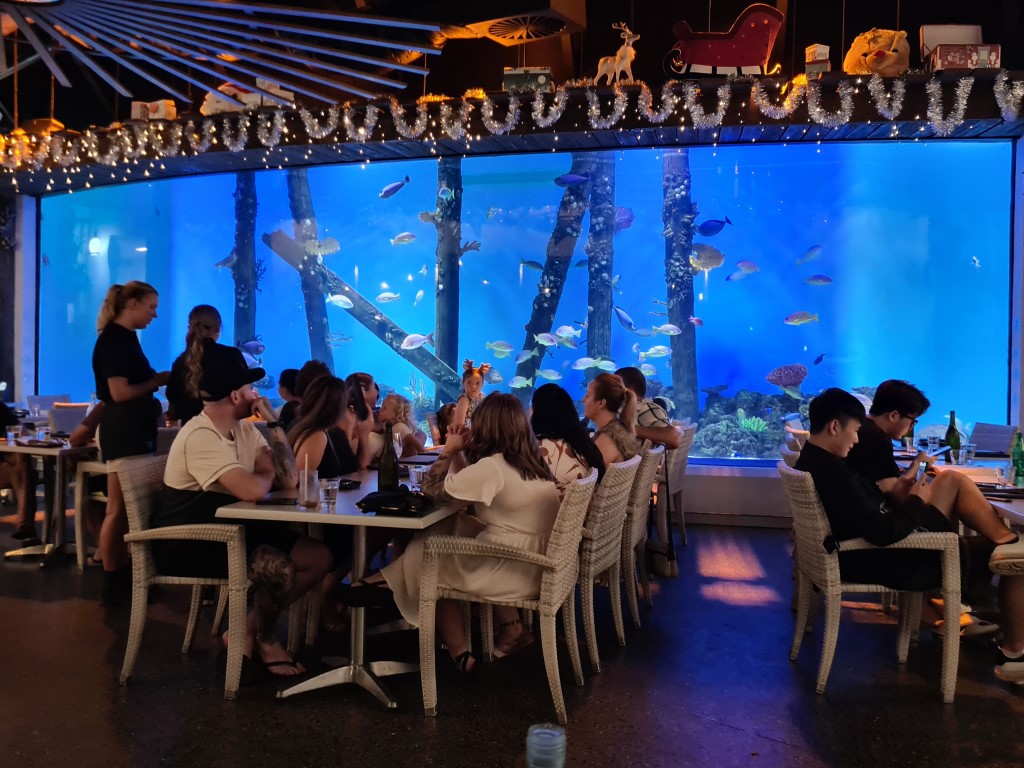 Dundee's Restaurant has 2 locations in Cairns. The main Dundee's Waterfront Dining Restaurant located down at the Cairns Marina waterfront and their 2nd restaurant is at Cairns Aquarium. I had dined at the Dundee's Waterfront Restaurant 2 times before, so this visit I went to the Dundee's At the Aquarium for an excellent dining experience.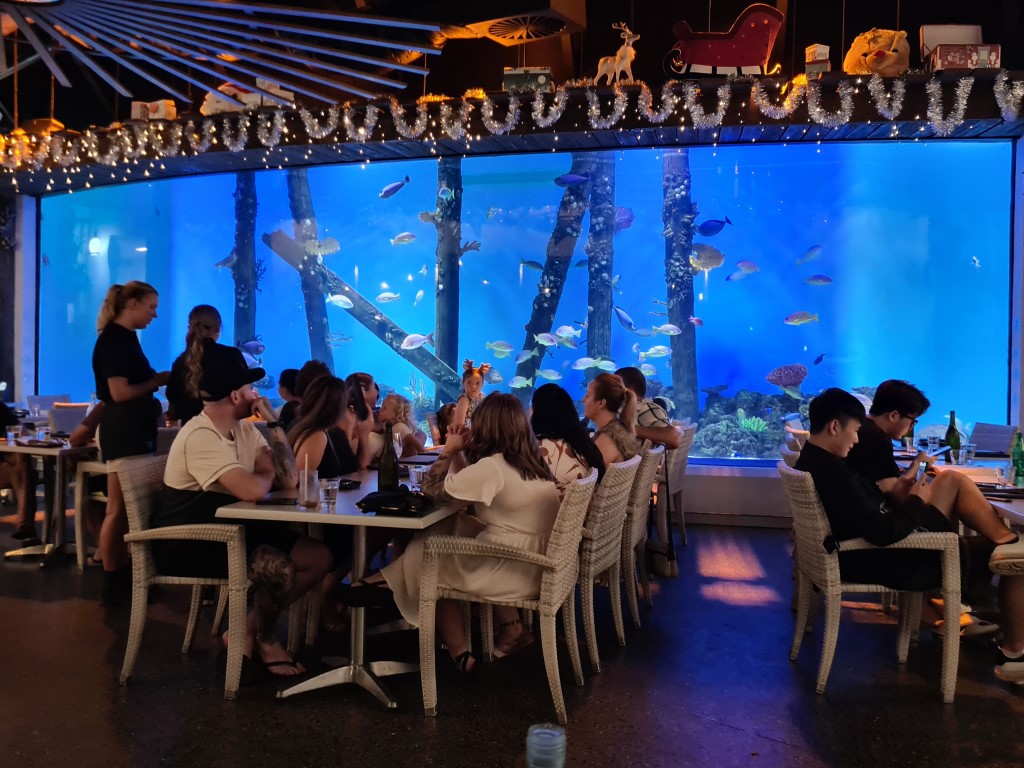 The food menu is pretty much the same, a selection of Modern Australia food, a selection of seafood, steaks and pasta. The highlight of the indoor dining room is the massive aquarium which is home to over 50 tropical fish. It is so relaxing watching the fishies swim around while you are dining on some excellent food! BTW I didn't go for the seafood. Seemed a bit wrong eating their cousins!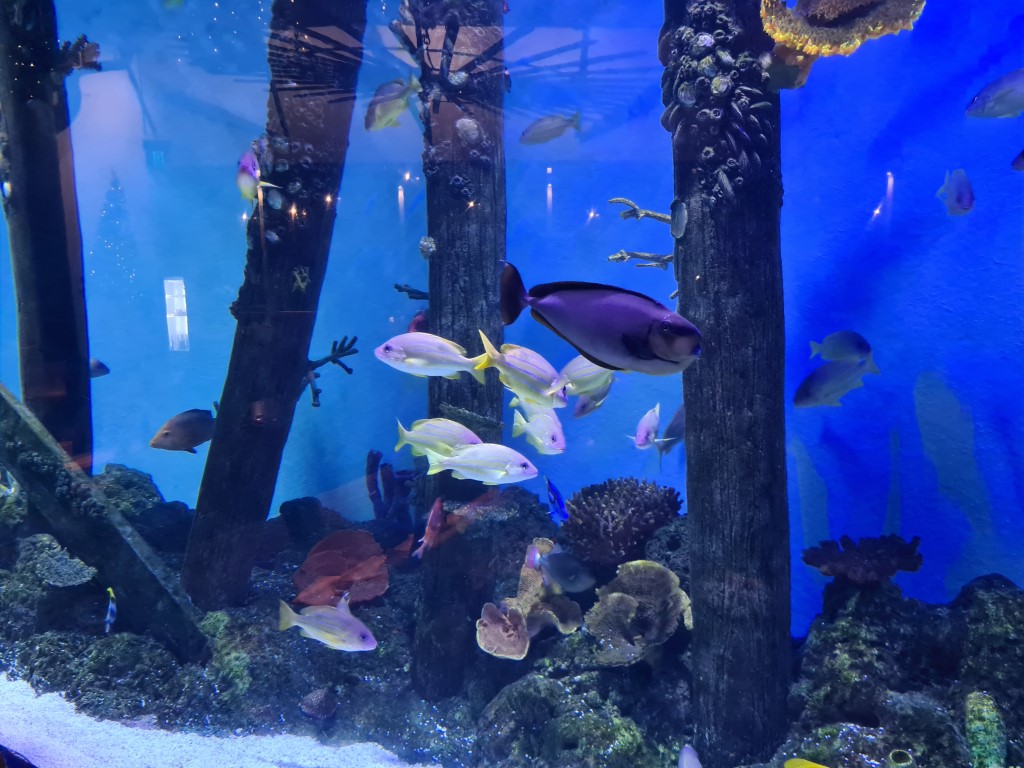 I went for a very good quality Black Angus Rib Fillet steak ($58) which comes served on top of some creamy mashed potato with sautéed leek, spinach, wild mushrooms, shiraz jus and truffle mayo. One of my pet hates is when food is served on top of food! Chefs please stop doing this! It may look fancy but it is a pain to eat. I quickly took the steak off the pile of mash which made it easier to cut through the steak. Also topping the steak with the sauteed vegetables takes away the excellent view of the steak with chargrilled marks. Show off the excellent quality of the steak, rather than cover it up!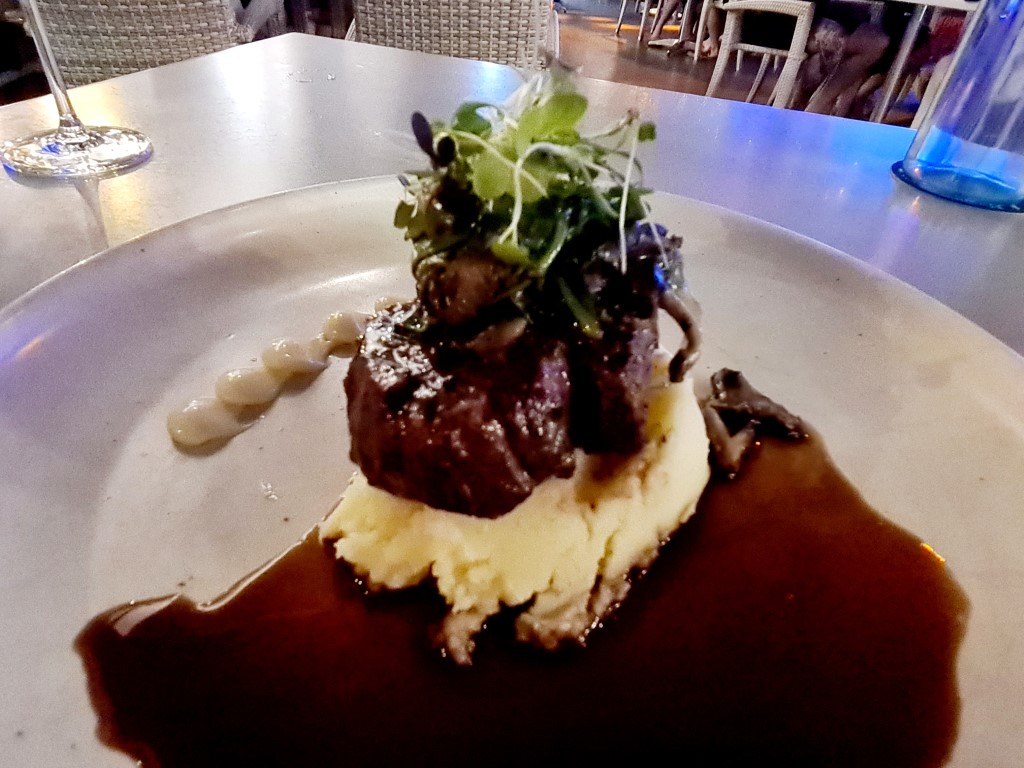 The first few bites of this expensive steak I was so disappointed as the steak had not been seasoned properly. When I pay $58 for a steak I expect it to be well seasoned. You should be able to eat a steak as it is, just with a bit of salt and pepper seasoning. First few bites were very bland until I added a small sprinkle of salt and pepper and POP! the steak flavour came alive! This was all this steak needed to be an excellent, enjoyable meal.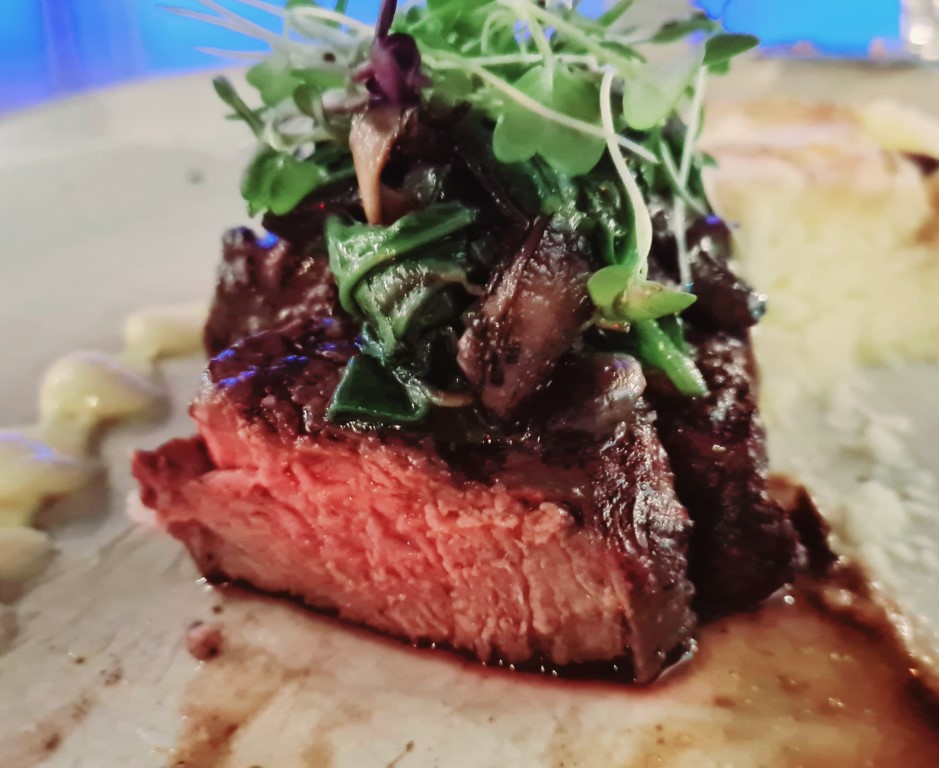 I struggled to choose a desset (all $19.50) as all the desserts sounded amazing. I wanted the sticky date pudding as I love a sticky date! I also wanted the Pineapple and Coconut Tart as I love a good tart. I ended up having the Bailey's Lamington Trifle. It was a few days before Christmas as Trifle is a fond memory of Xmas meals usually with a bit too much Cherry! I could barely taste the Bailey's but overall the dessert was sweet and enjoyable. I actually thought of buying an extra shot of Bailey's to add to this dessert but ate it as was.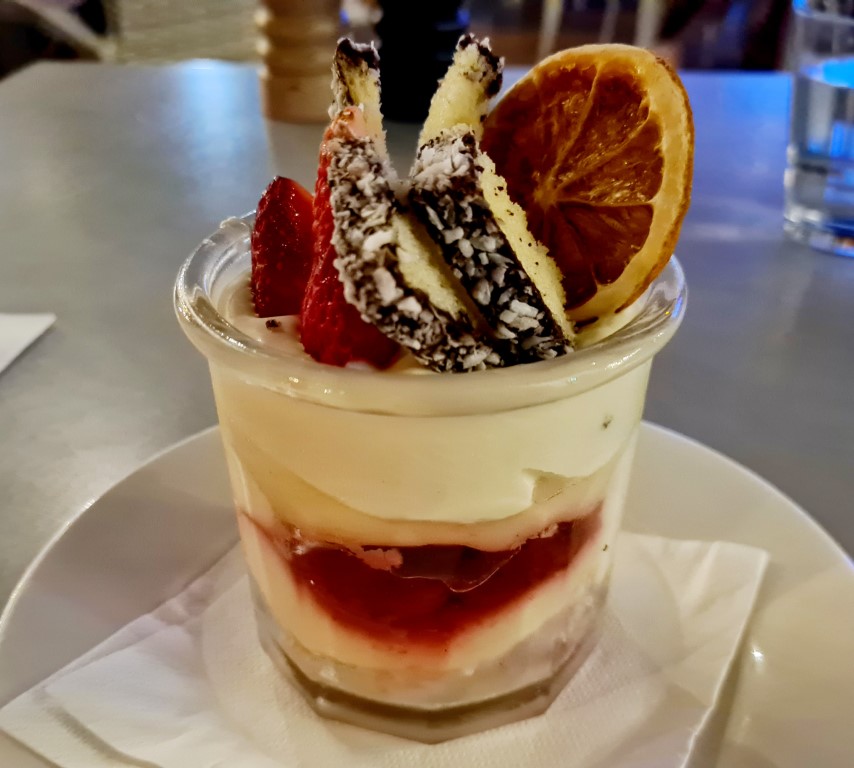 See the full Dessert Menu at Dundee's At the Aquarium in Cairns: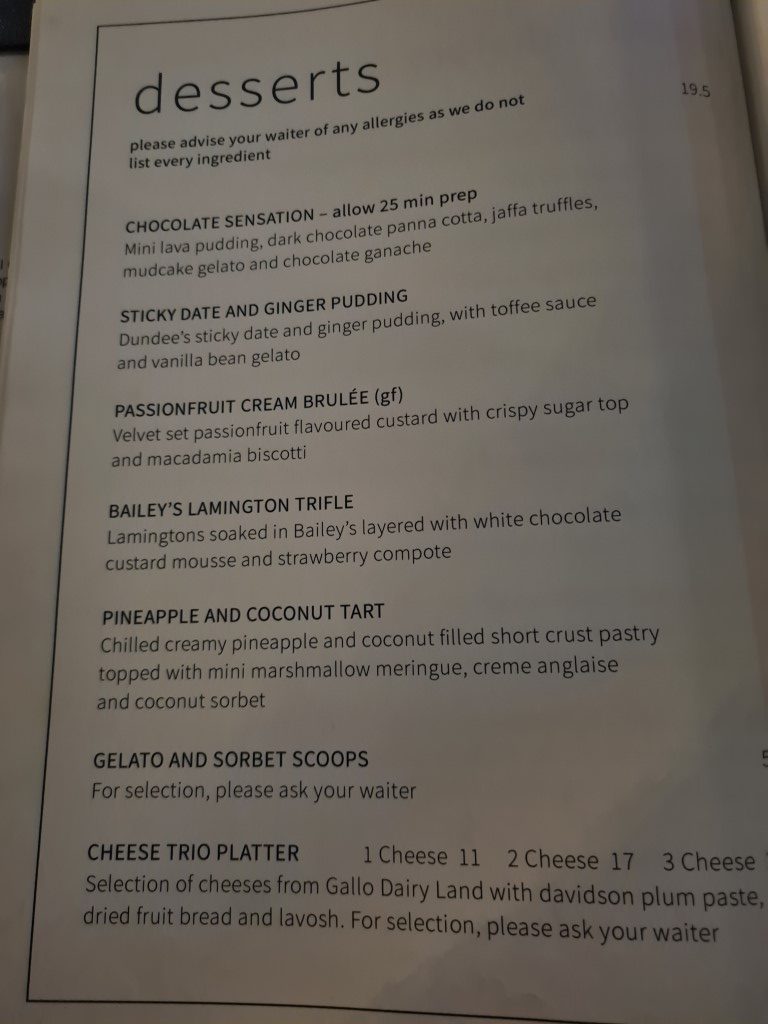 A very nice dining experience in Cairns. I actually prefer the Dundee's at the waterfront. There it is much more a Fine Dining experience but with the novelty of the massive fish tank for entertainment, I still would recommend a visit to Dundee's At The Aquarium.
Dundee's At The Aquarium
5 Florence Street
Cairns City
Website: https://www.dundees.com.au/
Check out the location of Dundee's At The Aquarium in Cairns