Great Pub Food and Live Sports at Commercial Hotel Parramatta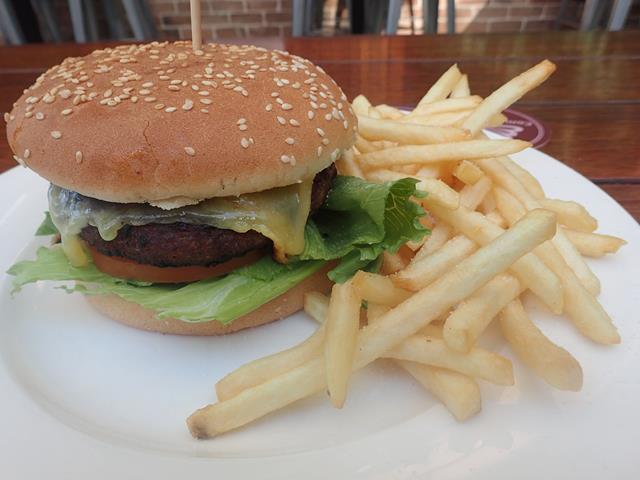 Located right next to Parramatta Train Station in the Western Suburbs of Sydney is the Commercial Hotel which serves up some great pub food, lunch and dinner 7 days a week. The Commercial Hotel is one of the old historical buildings in Parramatta dating back to 1876. This is one of the best pubs in Parramatta to watch live sports and they also got great menu to grab something to eat!
The Commercial Hotel is one of the largest pubs in Parramatta with 3 separate bars, a large beer garden with retractable roof and huge TV screens for watching live sports, a sports bar with loads of TVs to watch the horse and greyhound racing and a bistro serving up some of the best pub food in Sydney.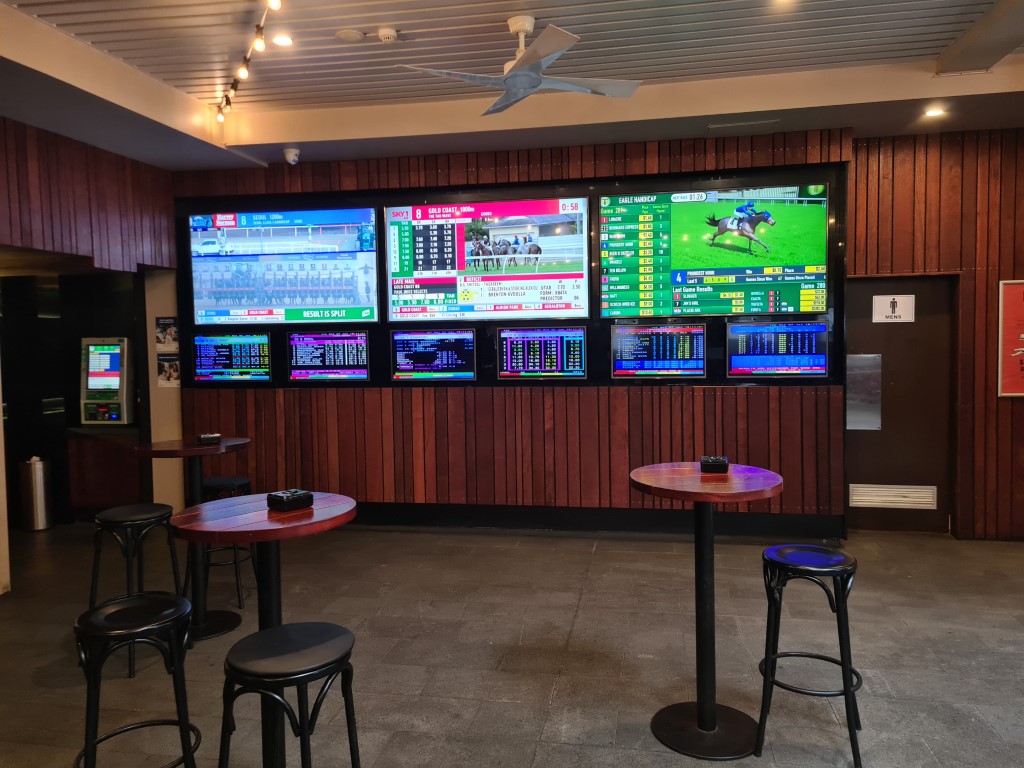 Out the back in the sports bar, they have 12 large TV screens showing all the local Aussie sports and major International sports like NRL, AFL, Cricket, Tennis, EPL, NBA, NFL, Formula 1 racing, MotoGP and all the UFC fights. In the beer garden they also loads of TV screens and a massive projector screen, showing the sports live and loud.
The bistro is open 7 days a week serving lunch from 11.30am – 3pm and dinner from 5pm – 9.30pm. Weekdays from Monday to Thursday the bistro has a lunch special with a meal and a tap beer, glass of wine or a soft drink. The choices of meals for the lunch special are a Cheeseburger and chips, Fish and Chips, Schnitzel chips and salad or the 250g Steak chips and salad.
I went in on a Sunday for lunch and the Angus Beef Burger is $21. This is a very tasty burger, just simple with lettuce, tomato, a slice of cheese and a nice juicy beef patty. One of the best burgers I have had for awhile. They also got a very tasty Fried Chicken Burger $21.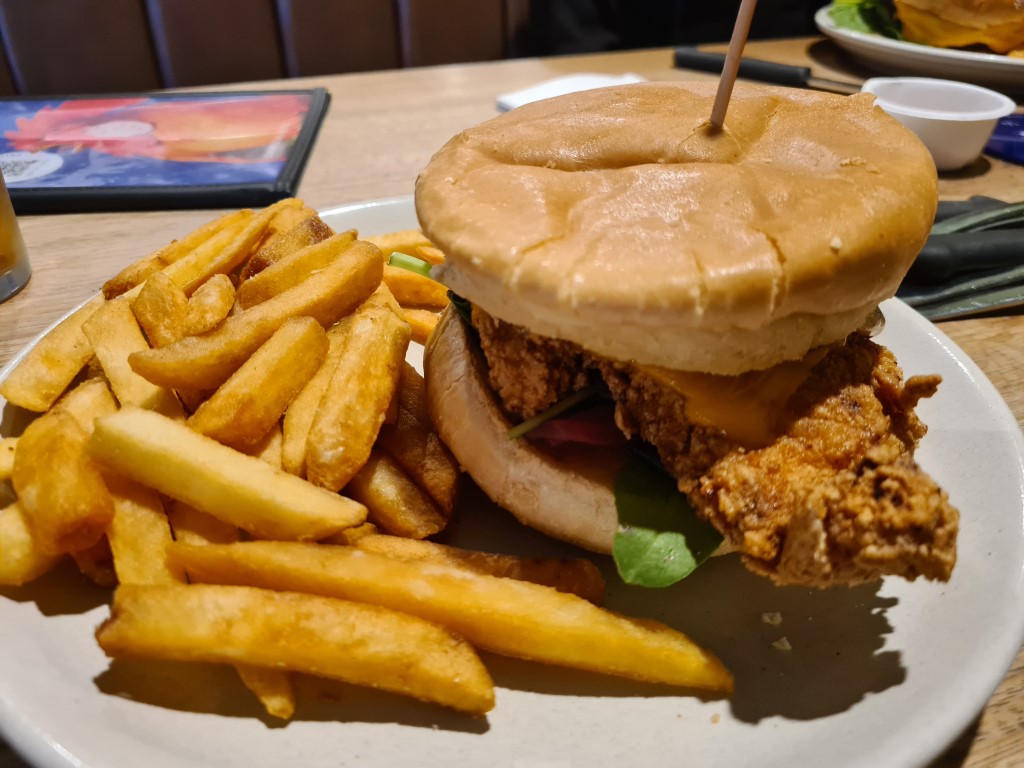 Other tasty items on the menu include salt and pepper squid, Chicken breast parmigiana, garlic chilli prawn pasta, Portuguese chicken burger, Crispy skin Atlantic salmon, 16 hour slow roasted lamb shoulder or the 350g Rib eye steak.
I recently visited in January 2022 and had their tasty Chicken Schnitzel which costs $20. This is a decent feed, with a large chicken breast schnitzel and a large serve of chips. You get a selection of 2 side dishes and a choice of sauce. I had the chips and salad with a pepper sauce which comes in a bowl on the side.
With the Commercial Hotel open to 4am during the week nights and 6am on Friday nights and 4am Saturday night, it is one of the late night venues you can head to when the lock out laws close down the pubs and clubs in the city.
Commercial Hotel
2 Hassel Street
Parramatta
Sydney
Ph: 9635 8342
Website: www.thecommercialhotel.net.au
Open Mon – Thurs 10am – 4am, Friday 10am – 6am, Saturday 9am – 4am, Sunday 10am – midnight
Check out the location of Commercial Hotel Parramatta on Google Maps