Clarke Quay Singapore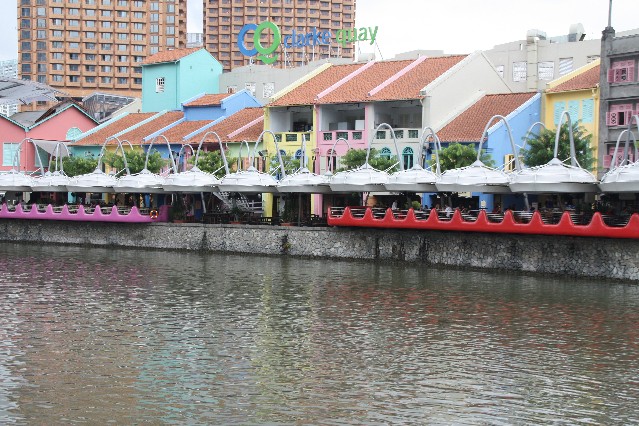 Clarke Quay has become one of the main tourist attractions in Singapore. Clarke Quay is an entertainment area with restaurants, cafes, bars, nightclubs and shops lining the Singapore River. Once used as a trading port on the Singapore River with large warehouses and docks to transport to goods up the river to waiting ships to carry it all around the world, Clarke Quay has seen a huge revival into Singapore's busiest entertainment area.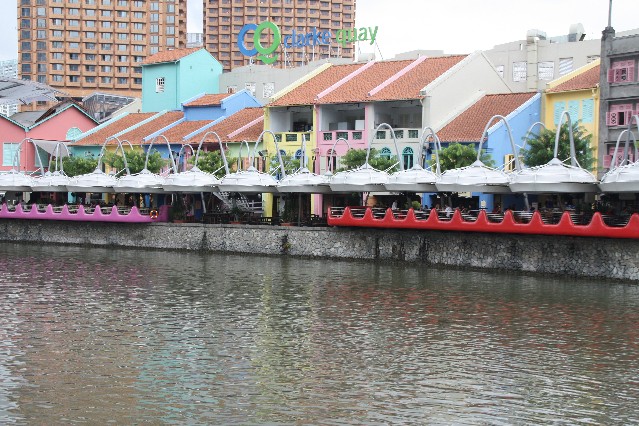 Clarke Quay has an unusual design which covered by a huge umbrellas which protect all the restaurants and bars from the rain and it is also air-conditioned. Right in the centre of Clarke Quay is an amazing water feature which lights up at night time.
Clarke Quay is centrally located in Singapore so easy to get to from all areas. From downtown Singapore, around the Orchard Road area, you can get a taxi to Clarke Quay for around S$10 – $12. You can also catch the MRT train to Clarke Quay MRT station (NE5). Thursday, Friday and Saturday nights the traffic around Clarke Quay is very busy so it may take longer and cost more to get there. When leaving Clarke Quay later at night expect to queue to get a taxi. At around 10pm there is usually a large queue at the taxi stands through the taxi come often so you shouldn't have to wait more than 10 minutes to get a taxi.
Places of Interest around Clarke Quay
Along the Singapore River from Clarke Quay is a nice river side walk way which will take you along the river to Boat Quay, just a 5 minute walk. In the opposite direction you can walk to Robertson Quay around a 10 minute walk. You can also get river boats from Clarke Quay for scenic trips along the river. Check out Singapore River Cruises for a boat cruise from Clarke Quay along to Boat Quay and on to Marina Bay.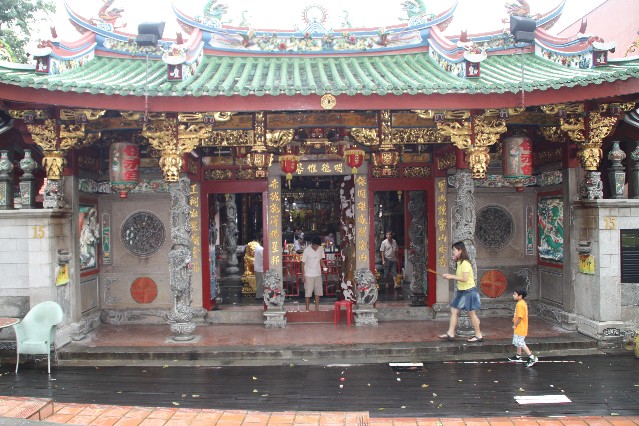 Across the other side of Ord Bridge from Clarke Quay is one of the oldest Chinese Temples in Singapore, Tan Si Chong Su (Po Chiak Keng) Temple, built in 1876. The temple is listed a Singapore National Monument and is still an active temple for the local Chinese temple. If you visit you will see many people praying and making offerings.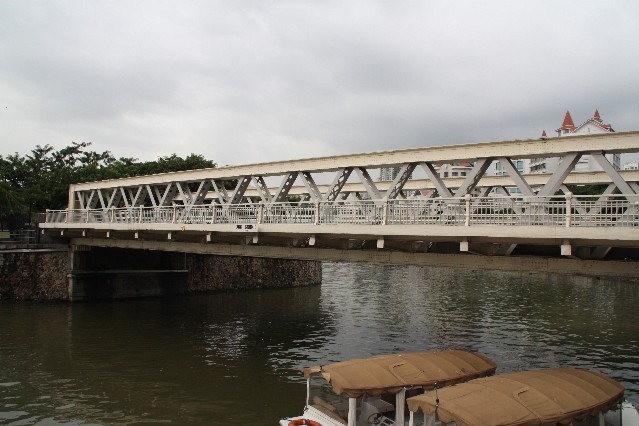 Ord Bridge, crossing the Singapore River and was built in 1886 to connect Magazine Rd with River Valley Rd. The bridge was named after Colonel Sir Harry George Ord who was the first Governor of the Straits Settlement (1867 – 1873).
Directly behind Clarke Quay is Fort Canning Park Reserve which is located on a large hill. At Fort Canning Park there are regular music concerts, outdoor theatre performances and events like open air cinemas. Fort Canning Park is also a great place to go for a picnic with large grassed areas.
Directly opposite Clarke Quay is the large shopping mall The Central with multi levels with loads of shops and restaurants. On the weekends, out the front of The Central are markets which lines the walkway along the Singapore River.
Singapore's Chinatown in less than 1 kilometer away from Clarke Quay. You can either walk there or jump on the train at Clarke Quay MRT and take get off at the next stop Chinatown MRT. Little India is on the same MRT line just 2 stops in the opposite direction from Clarke Quay MRT.
Bars in Clarke Quay Singapore
There is great nightlife in Clarke Quay with some of the coolest bars and nightclubs in Singapore found here. You will find a great mix of people at these bars and nightclubs including locals, expats and tourists. The prices of drinks are a bit high but you get great atmoshere, fantastic music and great people watching. Check out these bars in Clarke Quay:
Indochine (Forbidden City) has been operating in Clarke Quay for many years. With great decor inside and a large courtyard out the front of the club to sit and drink and watching the passing pedestrian traffic. Inside Forbidden City they have their own restaurant, Madame Butterfly serving up Modern Chinese cuisine.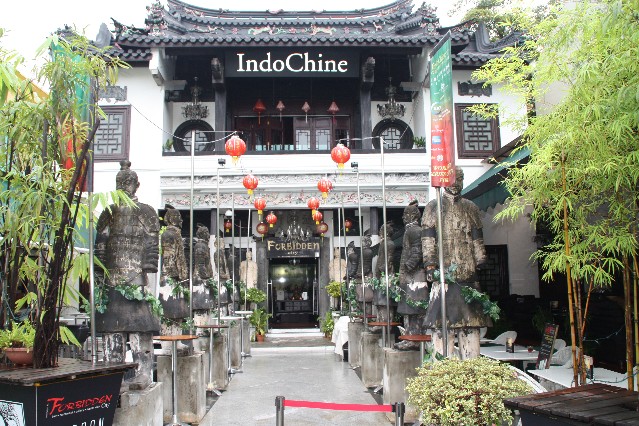 Attica is a one of Singapore's leading nightclubs which attracts a younger crowd. Early in the evening it is great to sit back for some nice cocktails and cool music. As the evening gets later the music is cranked up and the dance floor is pumping until early in the morning hours.
Hooters Bar – the fun begins right here in Clarke Quay. An American institution right on the Singapore River at Clarke Quay. With air-condition bar area inside or an area outside right overlooking the Singapore River. Great food, cold delicious drinks and gorgeous girls in the traditional Hooters uniform of tight singlets and very short orange shorts.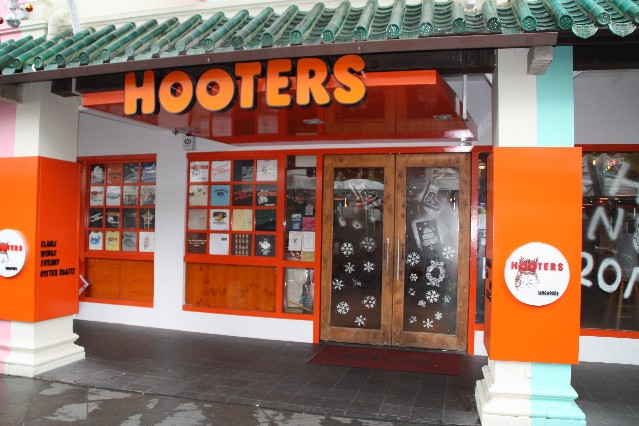 McGettigan's Pub – Clarke Quay would not be complete without this famous Irish pub. Open from 12pm till late everyday. They also have an extensive menu featuring classic Irish dishes like Bangers and Mash, Irish Stew and Shepherd's Pie. With large screens to watch an array of live sports and music throughout the week and weekend.
Cafe Iguana is located directly across the river from Clarke Quay and is a great bar for rubbing shoulders with the cool people of Singapore and visitors alike. With a great food menu of Mexican food and a bar stock full of quality tequilas, the right mix for a great night out.
[do_widget id=wpp-14]