Singapore Chinatown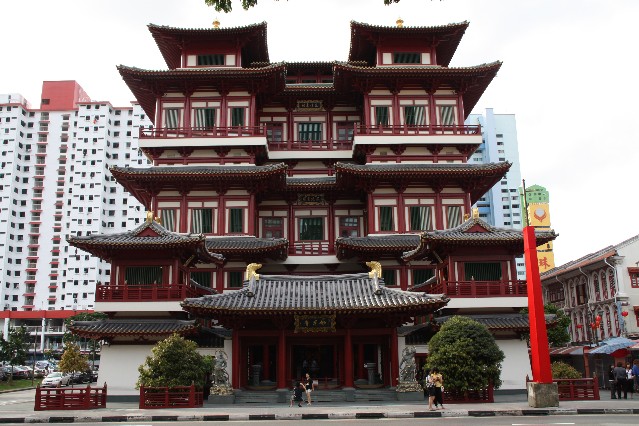 Chinatown Singapore is a popular destination for tourists visiting Singapore with a rich history and a range of great sights to see and awesome food to taste. Chintown is located around 10 minutes by taxi from Singapore's city centre (around the Orchard Road area). Or you can catch the MRT subway train to Chinatown MRT station (NE4) which is 1 stop away from Clarke Quay MRT or 3 stops away from Little India MRT. There are a range of hotels around the Chinatown including lots of budget hotels.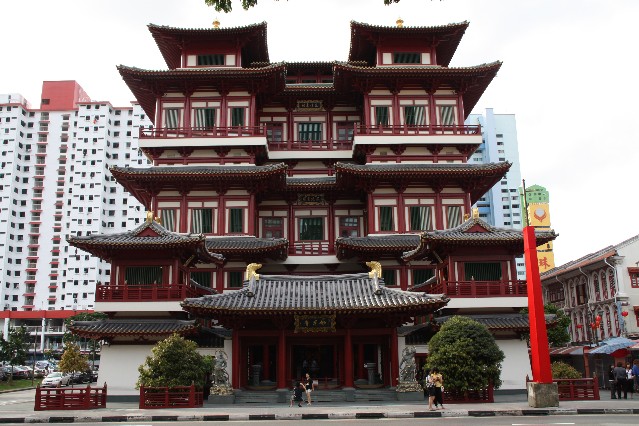 The area of Singapore's Chinatown took shape in the 1830's when large amounts of Chinese immigrated from Southern China to Singapore. The Old Chinatown history is famous for the government run opium dens as well as the illegal gambling houses and brothels. Today's Chinatown has developed into an excellent area for tourists and locals, with a vibrant feel and plenty of attractions, bright festivals and of course a great range of Chinese cuisine and other Asian restaurants to choose from.
Chinatown Food Street (Jalan Makanan Chinatown) is a pedestrian mall along Smith St with lots of street hawkers and small restaurant shops serving food from all corners of China. Chinatown Food Street is open day and night though the real activity starts early evening until late at night.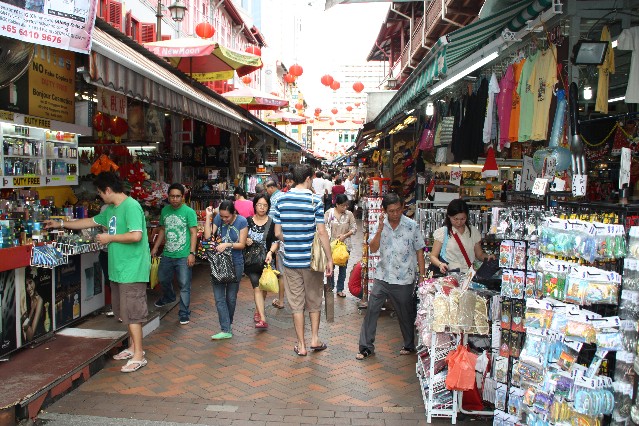 Chinatown Markets or Night Markets (Pasar Malam Chinatown) are a permanent fixture of the the streets of Chinatown and not just at night. The markets are open 7 days a week 11am – 11pm and line Pagoda Street, Trengganu Street and Sago Streets.
Club Street Chinatown – Club Street is located in Chinatown Singapore, between Cross Street and Ann Siang Hill. Club Street is one of the most popular nightlife areas of Singapore line with restaurants and bars. Club Street is very popular with the expat community.
Buddha Tooth Relic Temple Chinatown Singapore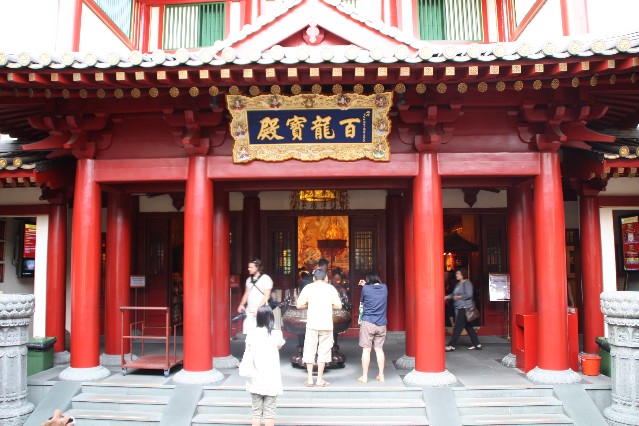 Buddha Tooth Relic Temple and Museum is located within Chinatown Singapore on the corner of South Bridge Road and Sago Street.
The Bell Tower of Buddha Tooth Relic Temple is installed on the second level. At the ground level directly below the bell tower is a statue of Kshitigarbha Bodhisattva. The bell is rang every morning and evening. The bell is tolled 18 times fast, then 18 times slow and 18 times of moderate speed, repetitively up to total 108 times times. The deep resonating sound of the bell is believed to penetrate the Dharma-realm and bring enlightenment to all sentient beings that hear it.
Sri Mariamman Temple Chinatown Singapore
Sri Mariamman Temple is the oldest and largest Hindu temple in Singapore. It is located on the corner of South Bridge Rd and Pagoda Street right in the heart of Singapore's Chinatown. Sri Mariamman Temple was built in 1827 a dedication to the Hindu Mother Goddess Sri Mariamman. Sri Mariamman Temple is known today for it's fire walking ceremony, Theemithi, with devotees walking on hot coals to test their faith during the festivals in October or November.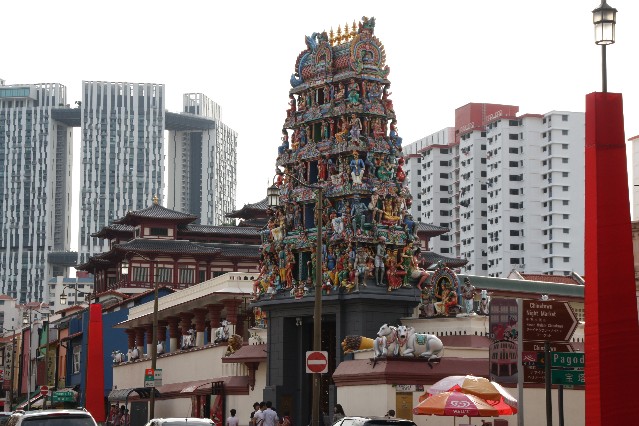 Jamae (Chulia) Mosque also known as the Big Mosque is located on the corner of South Bridge Rd and Mosque St in Chinatown, built in 1827. Jamea Chulia mosque is usually visited by the Tamil Muslim population of Singapore.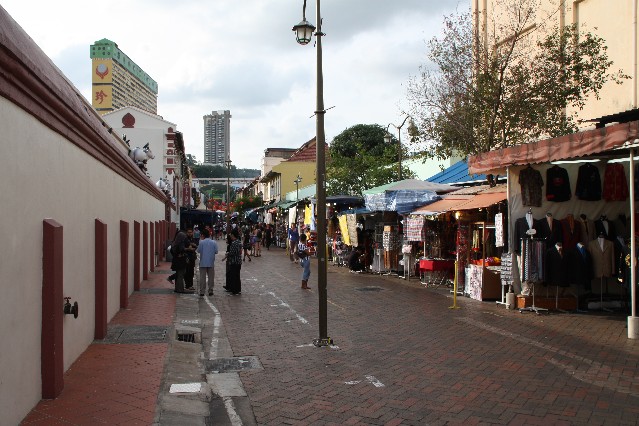 Pagoda Street in Chinatown was named after the entrance way to Sri Mariamman Temple, which is not actually a Pagoda but a gopuram. Along Pagoda Street, in the 1800s, peddlers sold their wares along the street. Most of the shops along the street were built after 1842. These shops were used was as opium dens and for slave traders (coolie houses). There are still market stalls along the street though now not selling opium or slaves. Also on Pagoda Street is the Chinatown Heritage Centre. See more information on the Singapore Chinatown page.
[do_widget id=wpp-14]