Level 33 Restaurant and Bar Singapore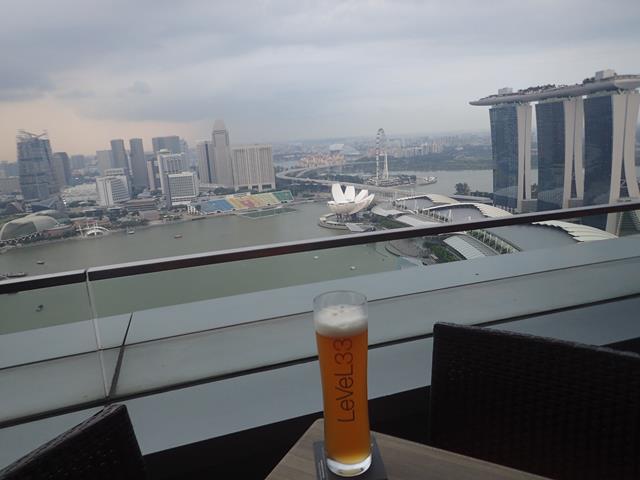 Great views, tasty food and a selection of awesome craft beers brewed on the premises is what Level 33 is all about.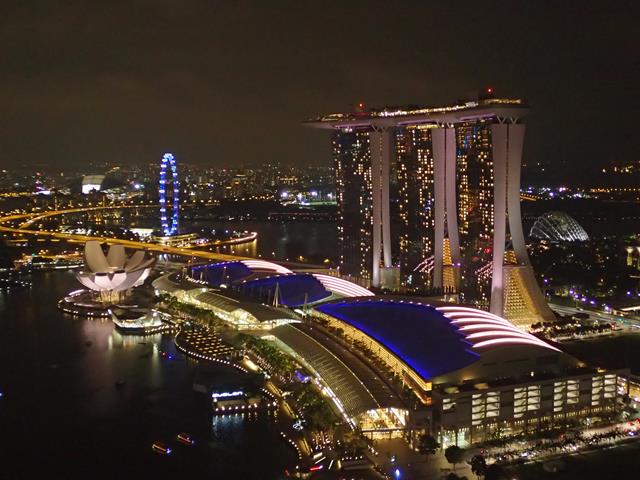 I think Level 33 is one of the best bars in Singapore (see our article about the Best roof top bars in Singapore). The views from Level 33 are breath taking, looking over the Marina Bay with awesome views across to Marina Bay Sands Towers. Level 33 is located in the Singapore Marina Bay Financial Tower. The outside tables are in the perfect position to see the sunset over Marina Bay Sands and then just after sunset you enjoy the spectacular light and laser show that Marina Bay Sands puts on each evening.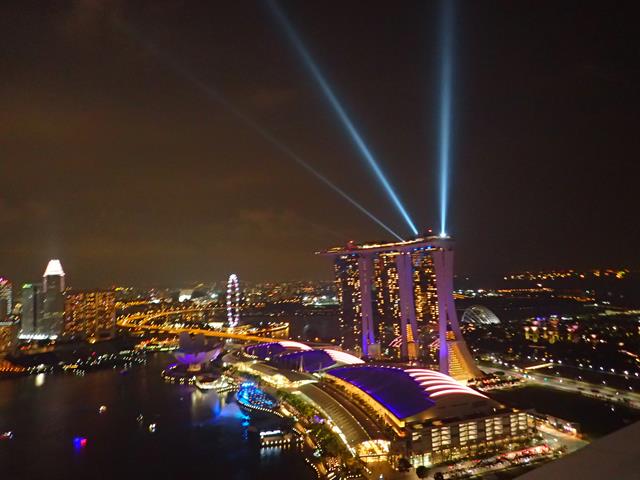 I went there to try a few of the craft beers and enjoy the view. I ended up staying for several hours and trying many of their craft beers and a few of the delightful selections off their food menu. They have a specific beer food menu, all of the items are matched with the different types of beer they brew. They also have a full al a carte menu available in their very classy dining room. Sundays they have a different Sunday Brunch menu and Sunday roast menu.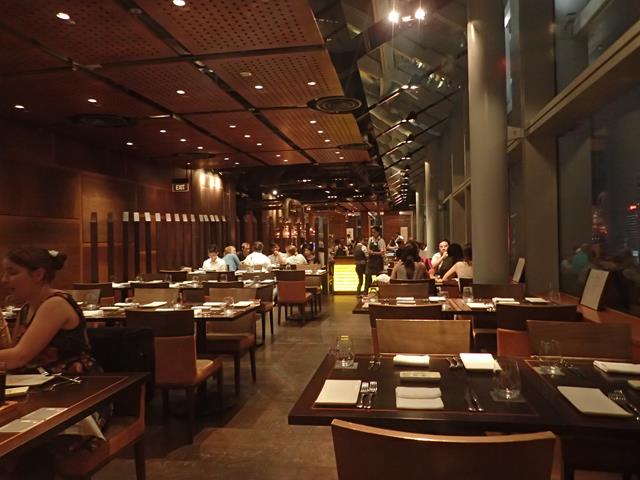 When you first step out of the elevators onto Level 33 you walk past the huge vats where there craft beers are brewed. These lead straight up to the bar area. The craft beers brewed here include a blond lager, India Pale Ale, Stout, House Porter and Wheat beer. You can try a little bit of each of these beers with a tasting paddle with a small glass of each beer served on a wooden board.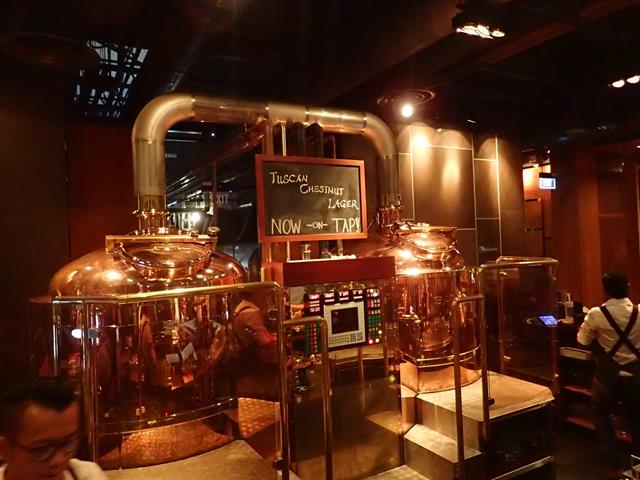 The food menu changes regularly so you can go back for a completely different dining experience. When I visited I tried their beer donuts which were not a sweet donut but savoury and a bit salty, perfect for the lager beer I was enjoying at the time.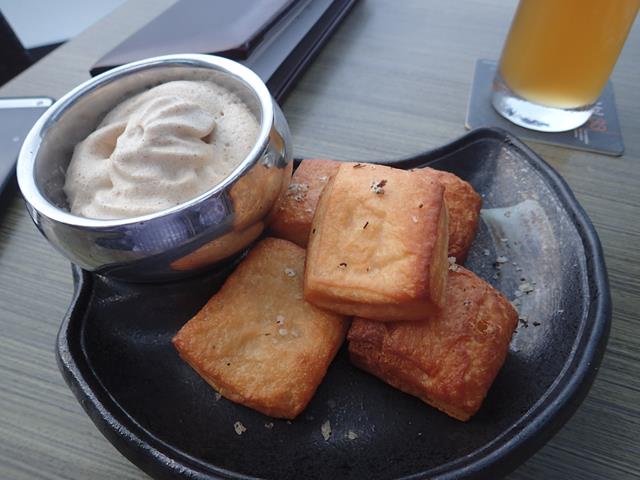 I also had some of the soft shell crab and also some of the wagyu beef served on a sizzling platter. This beef was so tender and a real treat.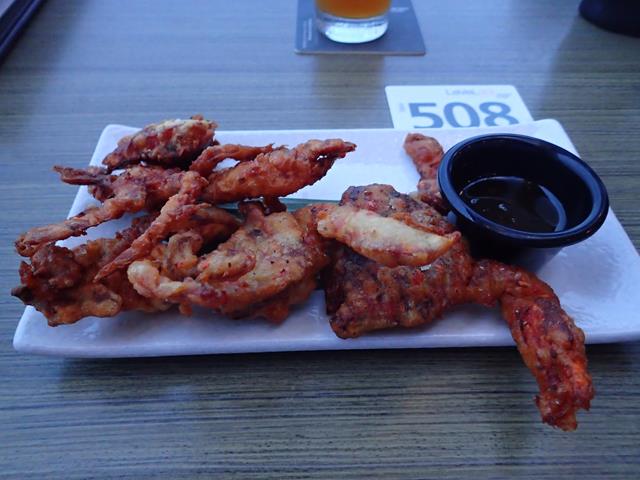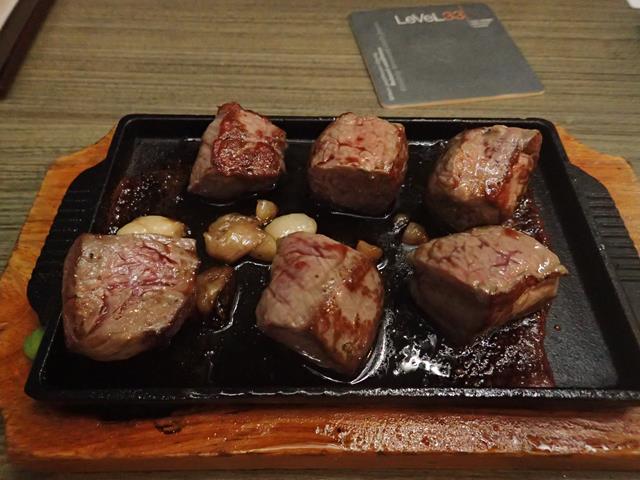 Final words – add this restaurant to your list of must visit places in Singapore. Get there late afternoon, enjoy some delicious craft beers or a sneaky cocktail, delicious food and enjoy the sunset and light show!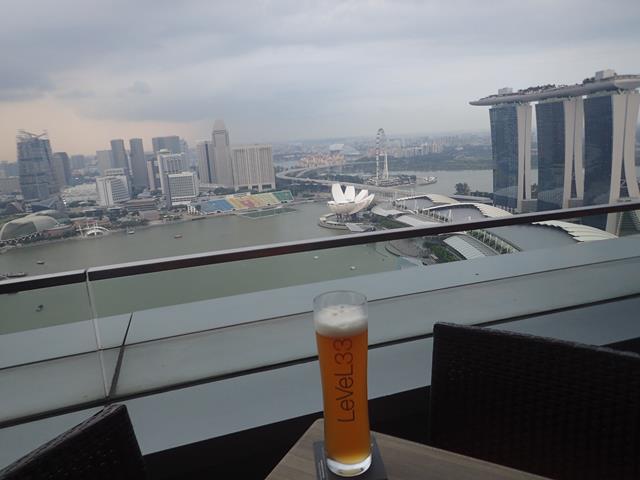 Level 33
Marina Bay Financial Centre Tower 1
8 Marina Boulevard #33-01
Singapore
Ph: +65 6834 3133
Website: www.level33.com.sg
See more travel articles about Singapore