Boat Quay Singapore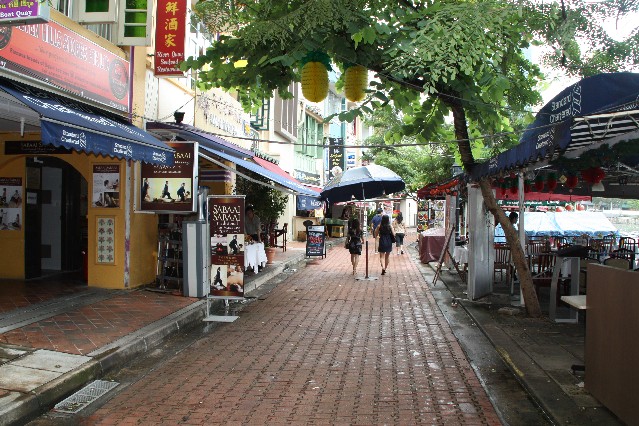 Boat Quay Singapore is located on Singapore River, one of the coolest places in Singapore to hang out, having some delicious food at the many restaurants found along the riverside walk at Boat Quay. Boat Quay is located just down the Singapore river from Clarke Quay, just a 5 minute walk along the nice riverside walk that connects the 2 Quays. Boat Quay is lined with restaurants, bars and cafes. There are a number of boat services operating river cruises that leave from Boat Quay.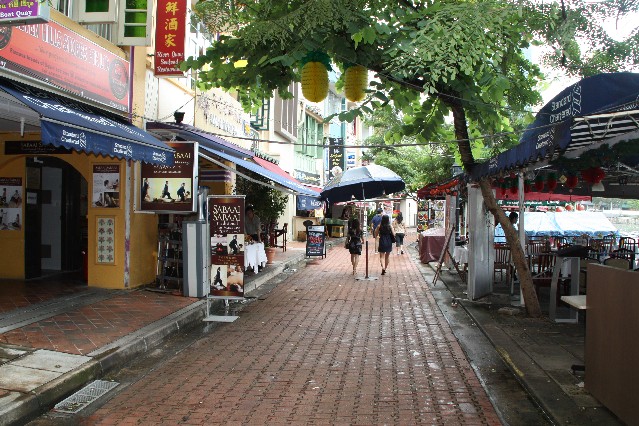 In the 1860's three quarters of all of Singapore's shipping trades were carried out at Boat Quay. Now over 100 of the original buildings used for this trade have been preserved. Art deco terraced houses are used for the many restaurants found along Boat Quay.
Boat Quay was redeveloped in the early 1990's to what it has become today. The art deco houses were restored and converted to the various restaurants and bars you find there now.
The path running along the front of the art deco houses, lined with restaurants and bars is lined with trees and a pleasant walk way. The restaurants have indoor dining areas though the best seating is set out right at the edge of the river, a great place day or night to enjoy some drinks, a meal and watch the various boats that still travel up and down the Singapore River.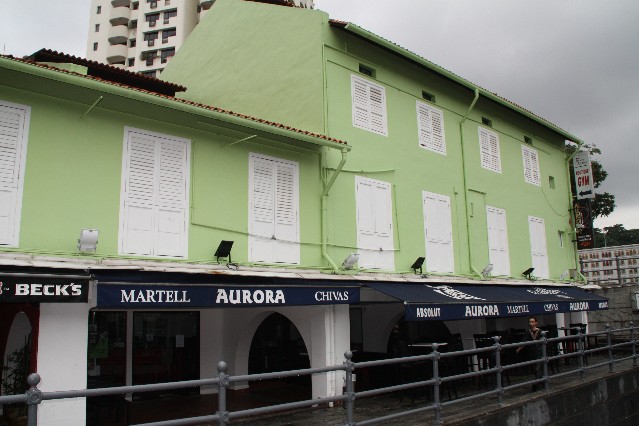 There are river cruises along the Singapore River that explore both Boat Quay and Clarke Quay and go on to Marina Bay. Check out the Singapore River Experience.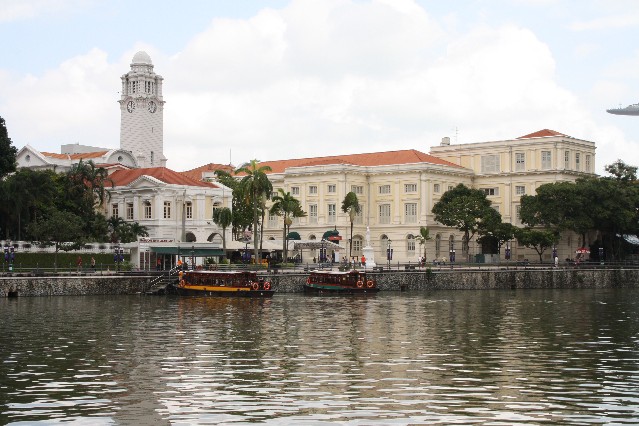 Some of the bars in Boat Quay include Molly Malone's Irish Pub which was the first Irish pub to open in Singapore. Molly Malone's has live music and large TV screens for watching live sports. They have a great menu serving up traditional Irish food including Irish Stew, a good old Irish fry up, Bangers and Mash and Fish and Chips. And ofcourse they have Guinness and Kilkenny on tap as well as some delicious cocktails.
Mogambo is another lively bar in Boat Quay with a great outdoor setting. Mogambo gets a good mix of people including locals, expats and tourists. Mogambo food menu has a great range of gourmet burgers well worth a try.
Boomerang Bar and Bistro is the place to come and watch live sports at Boat Quay. This great Aussie bar serves up a great range of food and nice cold beer and shows all the popular sporting events live.
Boat Quay has a few choices of budget or backpacker accommodation. Prince of Wales Backpacker Hotel is located right in the middle of Boat Quay, with air-conditioning and free WiFi.
Check out the location of Boat Quay Singapore
[do_widget id=wpp-14]