Restaurant with a view over Tokyo – Mango Tree Thai Restaurant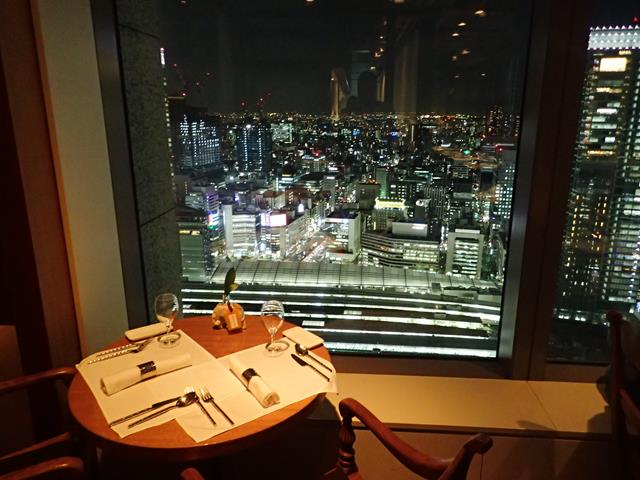 If you are looking for a romantic, fine dining restaurant in Tokyo with a great view, check out Mango Tree Thai Restaurant. Located on Level 35 of the Marunouchi Building, directly across from Tokyo Station.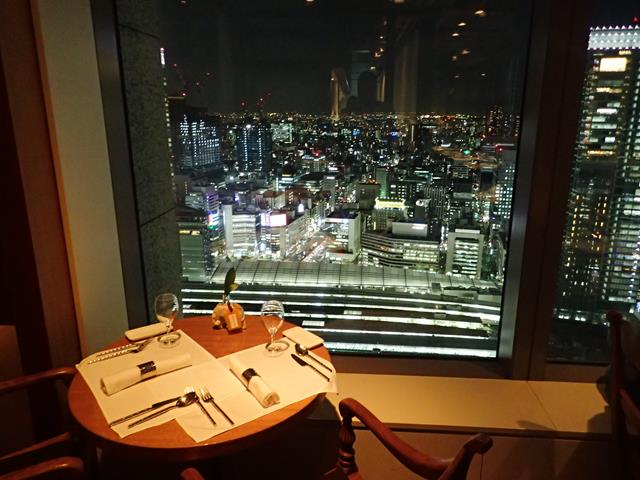 To get to Mango Tree Thai Restaurant, take a train to Tokyo Station and take the Central Exit heading towards the Imperial Palace. Once out of the station, you will see 2 tall buildings directly opposite the station. The one of the left is the Marunouchi Building.
Most of the tables close to the windows are for diners of 3 or 4 people. There are a few tables at the window just for 2 people. It is best to call ahead to ensure you can reserve a table at the window. I went in with a friend, and although I had reserved a seat, we were seated away from the window.
This is a fancy Thai restaurant, fine dining quality so prices are a bit high. But for a special occasion this is a pretty good restaurant to visit.
We both enjoy an entree platter which had some fresh spring rolls (more like Vietnamese rolls than Thai but very tasty), a salad with fish and some crab. I always find crab a bit more effort than reward but it was very good quality crab.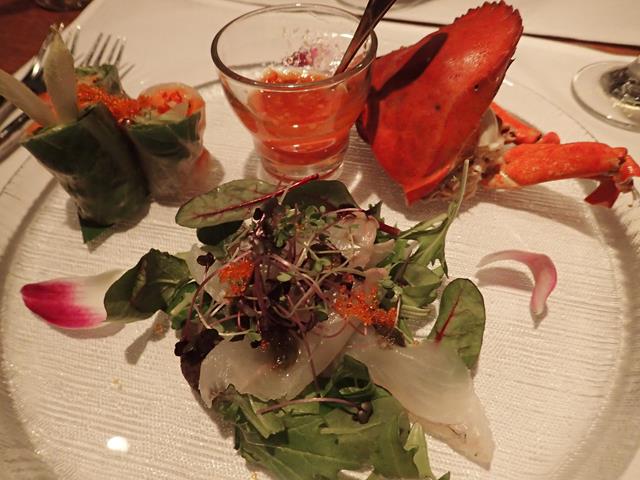 For mains we shared the chicken with cashews which was a bit spicy with dried red chilli.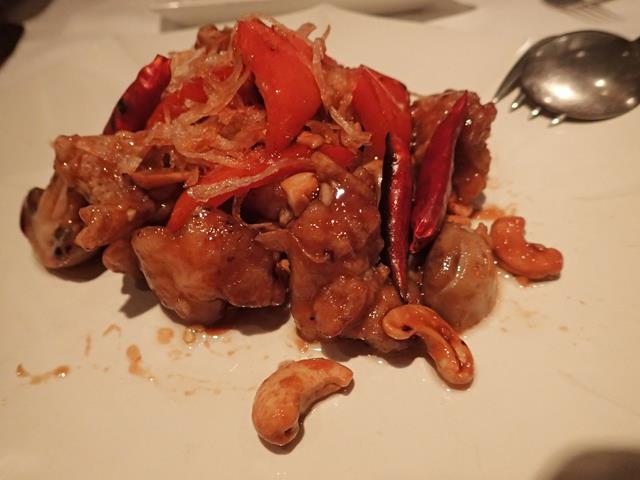 We also shared a Masaman curry. On the English menu it is a called a Thai Muslim curry, the Japanese Katakana spells out Masaman. This was tasty but a bit sweet and it really was missing some ingredient which I couldn't work out which one. I had just visited Thailand the previous month and enjoyed some excellent Masaman curry (check out Fine Dining at Flare Restaurant Pattaya).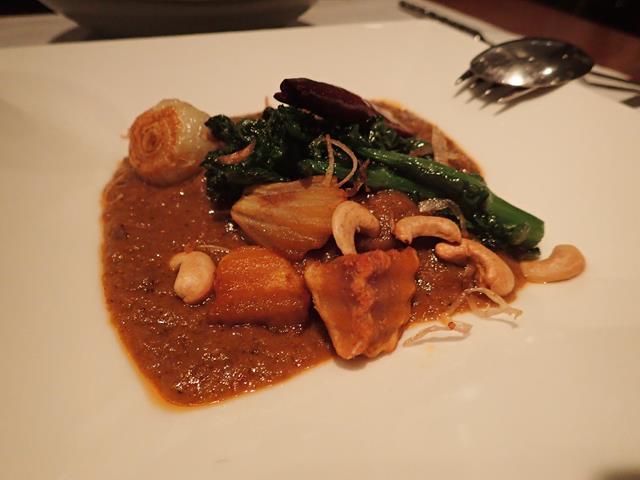 They have menus in English. You can also book through their website (website in Japanese) which will take you to the tablecheck.com which can be viewed in English.
Mango Tree is a non-smoking restaurant. If you really want to smoke, ask your waiter nicely and he'll probably take you to the staff room on the other side of the building where you can smoke. Tipping is not common in Japan (see should you tip in Japan) but it is more common in Fine dining restaurants. I tipped my waiter 2000 Yen and he had the biggest smile on his face. He escorted us to the front door of the restaurant and gave us the biggest bow when we were leaving.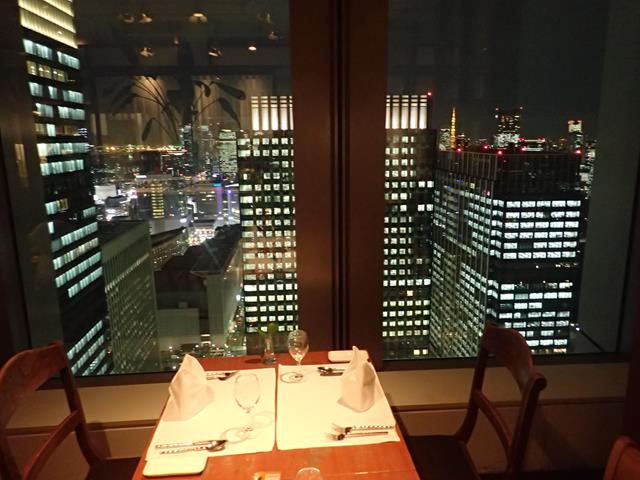 Mango Tree Thai Restaurant
Level 35
Marunouchi Building
Chiyoda Tokyo
Ph: +81 3-5224-5489
Website: http://mangotree.jp/
Check out the location of Mango Tree Thai Restaurant in Tokyo
[do_widget id=wpp-22]