Tokyo Skytree – Japan's tallest tower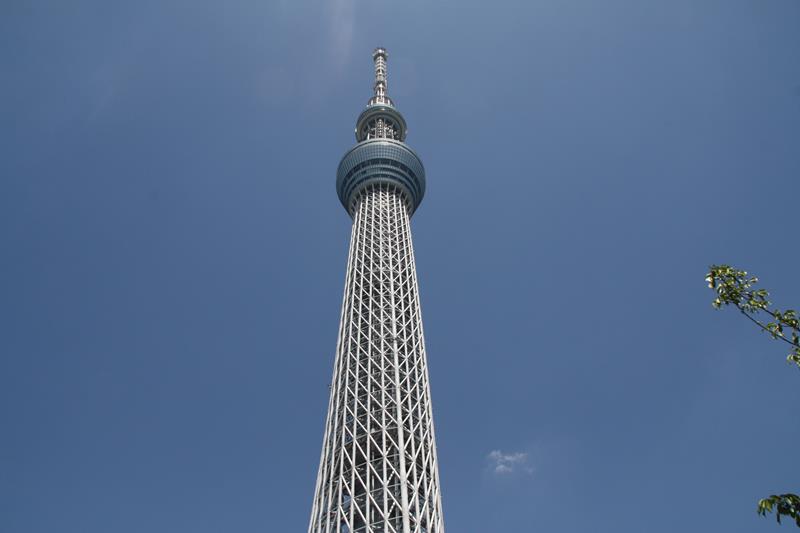 Tokyo Skytree, the tallest free standing tower in the world, opened on 22nd May 2012. Even now it is still one of the most popular tourist attractions in Tokyo. If you get to Tokyo Skytree later in the day you can wait more than 1.5 hours to go up to the Observation decks at the top. Best time to visit Tokyo Skytree is when it first opens in the morning at 8am.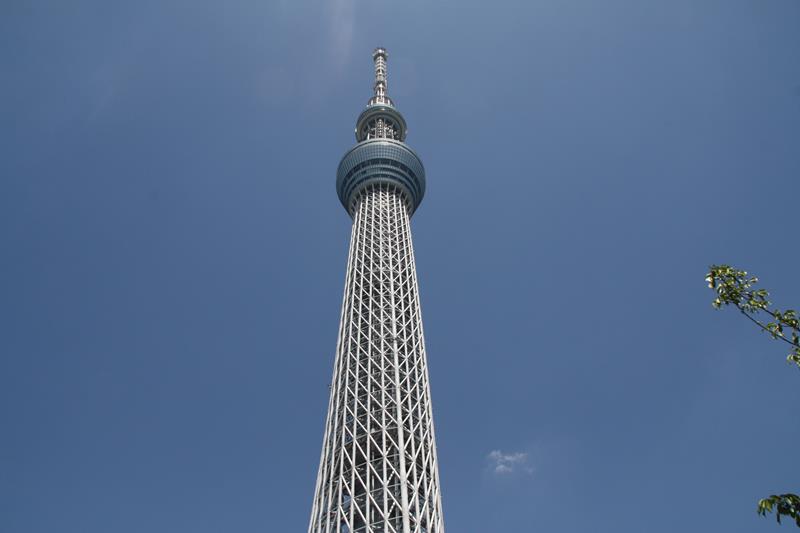 Tokyo Skytree is 634 meters tall. There are 2 observation decks in Skytree, the Tembo Deck at 350m and Tempo Galleria at 450m. There are different costs for the different observations decks. At the 4th floor you can buy a ticket to the Tembo Deck which costs 2820 Yen for adults, 2260 Yen for children 12 – 17 years old, 1580 Yen for children 6 – 11 years old and 1240 for children 4 – 5 years old.
Once you get to the Tembo Deck you can then buy a ticket to go up further to the Tempo Galleria. Prices to go up to the Tempo Galleria is an extra 1030 Yen for adults, 620 Yen for children 12 – 17 years old, 510 Yen for children 6 – 11 years old and 310 yen for children 4 – 5 years old.
Many local Tokyo schools do excursions to Tokyo Skytree so late morning and afternoons there are many school students there. Get there early to avoid the huge queues to get to the top.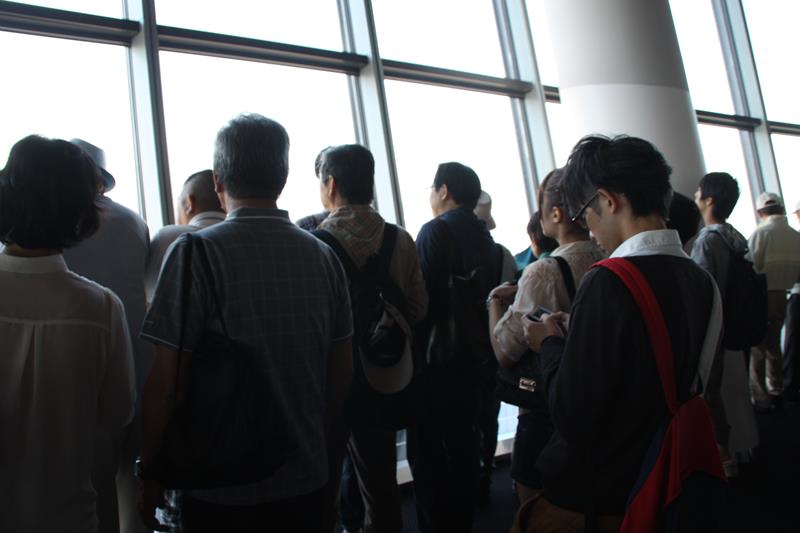 Is it worth going to the top of Tokyo Skytree? Absolutely! The views over Tokyo from Skytree are amazing. On a clear day you get an amazing view right out to Mount Fuji in the West.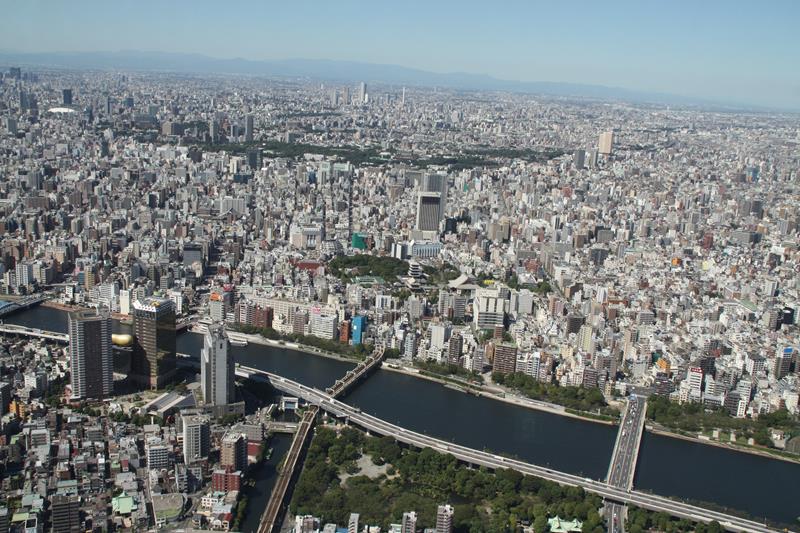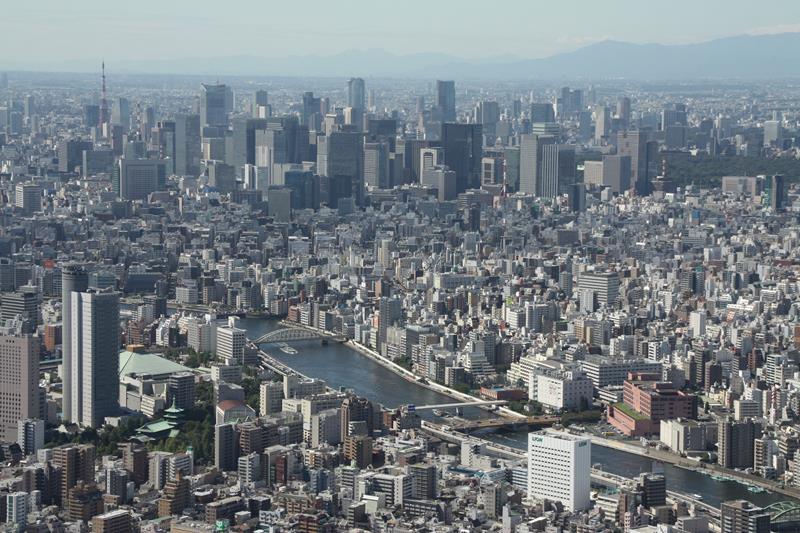 The ticket counter is open from 8am to 9pm.
Once you have enjoyed the view at the observation decks of Skytree, take the elevator down to the bottom of Skytree and there is a huge shopping mall called Tokyo Solamachi mall with 8 levels of shopping and restaurants.
Also within the shopping mall is the Sumida Aquarium and the Tenku Planetarium.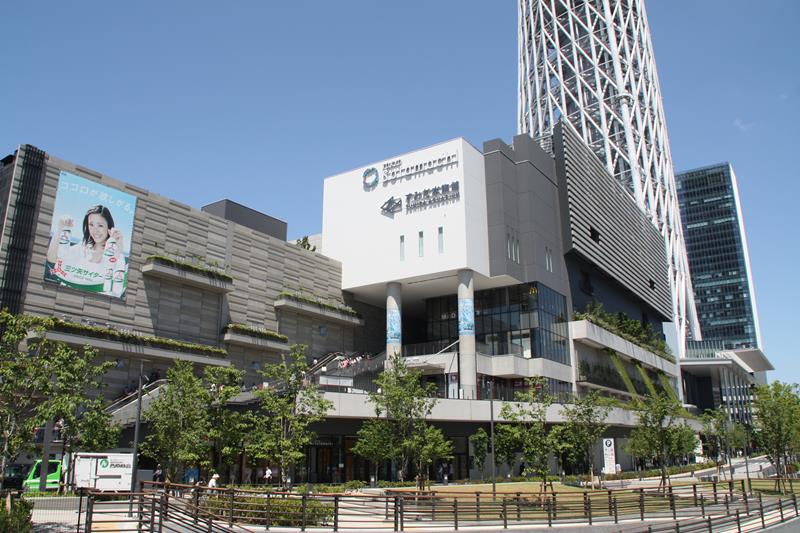 Getting to Tokyo Skytree
Skytree is located close to the Sumida River, around a 20 minute walk from Asakusa Tokyo. You could go visit the Skytree in the morning and then travel back to Asakusa to visit the famous Sensoji Temple in Asakusa.
You can also catch a train to Tokyo Skytree Station on the Tobu Skytree Line. You can get a train from Asakusa Train Station.
There are also shuttle buses to Tokyo Skytree from Ueno Train Station and Tokyo Train Station.
Check out more information on Tokyo Skytree Website