Restaurants Close to Hyatt Centric Ginza Hotel Tokyo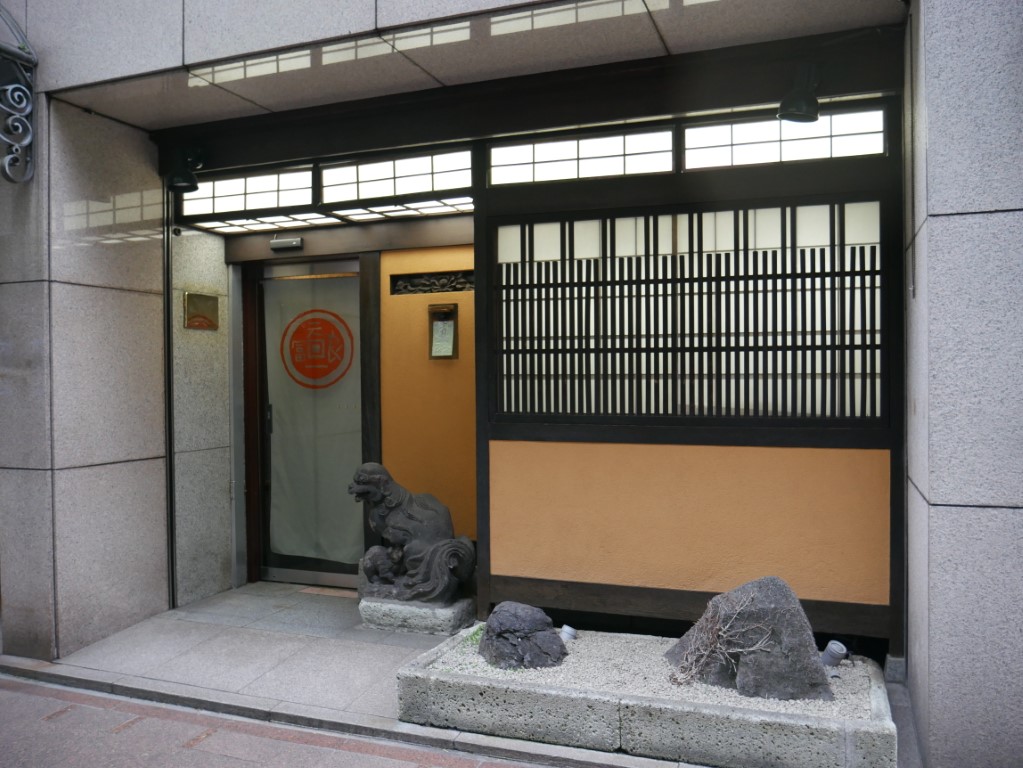 Hyatt Centric Ginza Hotel is a trendy upscale hotel in the heart of Ginza Tokyo. Ginza is famous as a high end shopping district of Tokyo and is also home to some of the best restaurants in Tokyo. With more than 9,000 restaurants in Ginza Tokyo including loads of high-end Michelin Star restaurants.
So if you are staying at the Hyatt Centric Ginza Hotel, we have put together a selection of the hotels that are closest to the hotel, all within a few minutes walk.
Check out these recommended restaurants nearby to the Hyatt Centric Ginza Hotel:
Namiki667 Restaurant
The Hyatt Centric Ginza Hotel has it's own good quality in-house restaurant called Hamiki667. You can enjoy the excellent buffet breakfast here as well as lunch and dinner.
Ten-Ichi Tempura Restaurant
Walk out the front door of the Hyatt Centric Ginza Hotel, turn left and you will find Ten-Ichi Tempura Restaurant close 50 meters away. Ten-Ichi has been serving up some of the best tempura in Tokyo for over 80 years.
The prices at Ten-Ichi are a bit high, with a lunch set at around 8,000 Yen and dinner set at 10,000 Yen, though the quality is outstanding and the service is great, this is the full dining experience, with the tenpura chefs making your food right in front of you.
Bairin Tonkatsu Restaurant
Bairin Tonkatsu Restaurant is just 2 small blocks away from the Hyatt Centric Ginza Hotel. Famous for it's Tonkatsu meals, Bairin is one of the most popular tonkatsu restaurants in Tokyo, with often a queue to get inside.
Bairin has been serving up delicious Tonkatsu pork cutlet since 1927. Prices are very reasonable considering it is such a popular restaurant. I went in for lunch and got there a few minutes before the restaurant opened at 11.30am on a Saturday morning. There was already a queue of around 22 people waiting to get inside. When the doors open we all managed to get in to get a seat. The restaurant seats 30 people.
Read more about Tonkatsu Ginza Bairin Restaurant
Tsukiji Sushiko Restaurant
Just a short 1 minutes walk around the corner from the Hyatt Centric Hotel is a great sushi restaurant called Tsukiji Suskiko. This restaurant has a counter where you can sit and watch the sushi chefs prepare your meal right in front of you. You can order individual nigiri sushi pieces starting from 90 Yen. Or there are set sushi meals. The best on the menu is the Omakase set meal which is 14 pieces of sushi, picked by the head chef, served with a bowl of miso soup for 3000 Yen. An excellent sushi dining experience at a very reasonable price.
Read more about Tsukiji Sushko Restaurant
Katsu Zen Tonkatsu Restaurant
Katsu Zen is a 1 Michelin Star restaurant, the only Michelin Starred tonkatsu restaurant in Japan. Located on the 4th floor above the Barney's Store, just 1 block away from the Hyatt Centric Hotel.
Ikinari Steak House
Located just 2 blocks behind the Hyatt Centric Hotel, less than 5 minutes walk is the great value steak restaurant called Ikinari Steak House. A very casual dining restaurant selling a range of imported and locally farmed beef steak. You can get a good quality steak for as low as 1,640 Yen+. I highly enjoyed a 300g Australian beef sirloin steak for 2460 Yen, perfectly cooked and perfectly seasoned. They have a great range of condiments on each table to enjoy with your steak.
Read more about Ikinari Steak House Ginza
Birdland Restaurant
Birdland Restaurant is a Michelin star chicken restaurant less than 5 minutes walk from the Hyatt Centric Hotel. Serving up a range of yakitori chicken skewers, the prices are much higher than your standard Yakitori restaurant but still very reasonable for a Michelin star restaurant. You will be paying around 10,000 Yen for a very satisfying meal.
Read more about Birdland Restaurant Ginza
Chronic Tacos Mexican Grill
For some Mexican food, head to Chronic Tacos Mexican Grill, around 4 minutes walk from the Hyatt Centric. From the front entrance of the hotel, turn to the left, turn left at the first interection and cross over 3 streets and you will find this cheap and cheerful, Mexican fast food restaurant on the left hand side of the road. The place to come for some cheap tacos, fajitas and burittos.
Read more about Chronic Tacos Mexican Grill in Ginza.
Paradise Dynasty Restaurant Ginza
This restaurant is about 10 minutes walk away from the the Hyatt Centric Hotel but is the place to come to try to best Shanghai Soup dumplings in Tokyo. Paradise Dynasty is a famous restaurant from Singapore which specialises in the delicious Xiao Long Bao (Shanghai Soup Dumplings).
Read more about Paradise Dynasty Restaurant Ginza.
Fujiya Cake Store
For the sweet tooth's, one of the best cake stores is around 5 minutes walk from the Hyatt Centric Hotel. Fujiya is a famous cake shop that has many shops around Tokyo and Japan. The Ginza store is right next to the B10 exit of the Ginza Metro train station, just down from the main intersection of Ginza (were the Sony store is).
Get in to Fujiya to try there delicious Milky Pie which is like a massive profiterole cream puff, filled with fresh chocolate cream and top with chocolate.
Read more about Fujiya Cake Store Ginza.
Bar Mimi
While not a restaurant, Bar Mimi is a classy cocktail bar which is perfect for a pre-dinner or after dinner drink. Located in the street directly behind Hyatt Centric, this hidden gem is a very exclusive cocktail bar which does charge a cover charge of 2000 Yen just to enter. They have hundreds of different spirit bottles lined up behind the bar, ready to make your favourite cocktail.
Read more about Bar Mimi Cocktail Bar