Chronic Tacos Mexican Grill Ginza Tokyo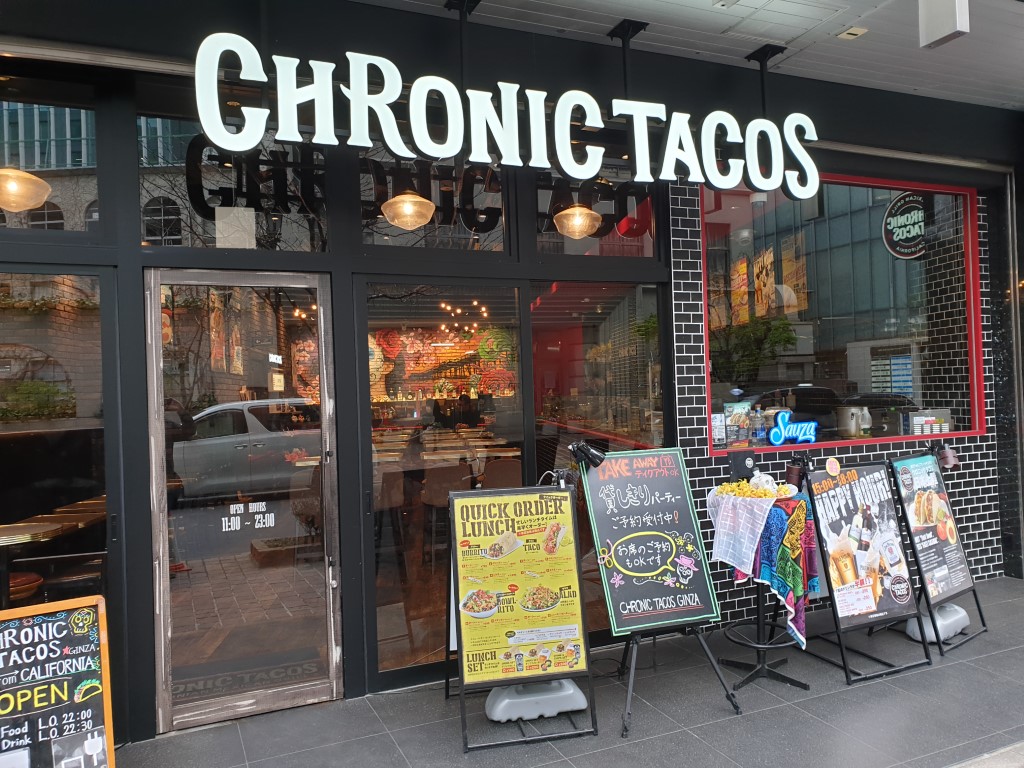 Chronic Tacos is the place to come in Ginza Tokyo for some classic Mexican food like tacos, burritos and fajita. Chronic Tacos is a cheap and cheerful fast food restaurant serving up some cheap Mexican food, just a few minutes walk from the heart of Ginza. Chronic Grill is located close to the train tracks, walking towards Hibiya Park.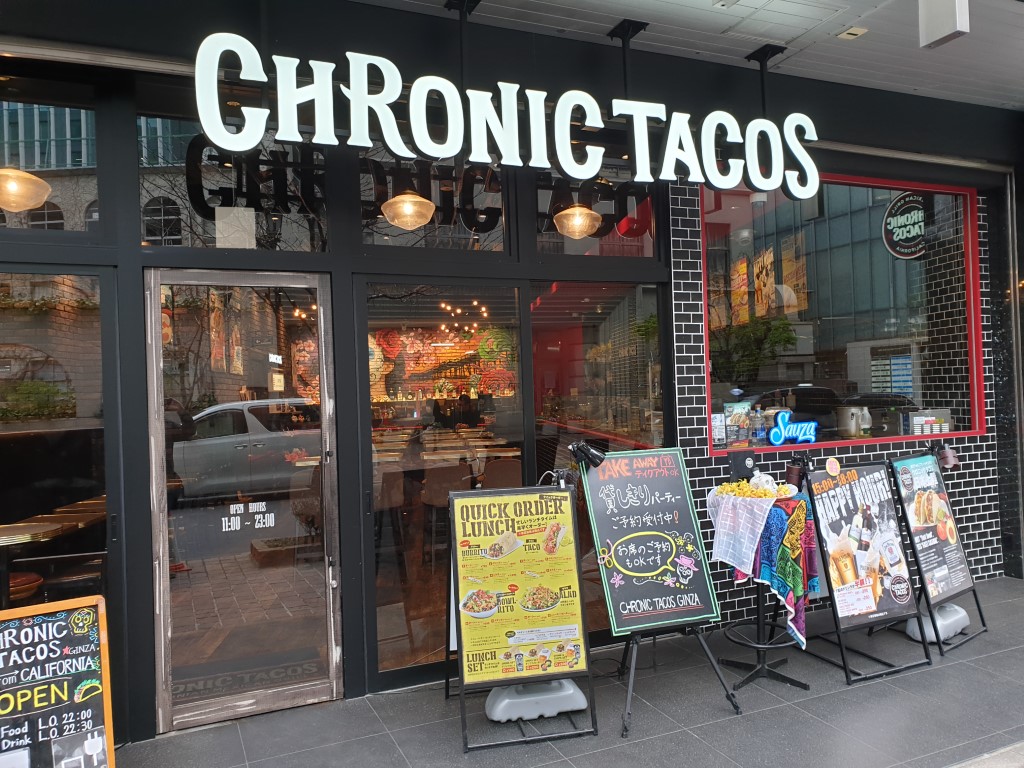 Open for lunch and dinner, 7 days a week from 11am – 11.30pm (open to 12.30am on Friday nights), With a fully stocked bar and happy hour from 3pm – 6pm with glasses of red or white wine from 250 Yen or Jim Beam for 250 Yen.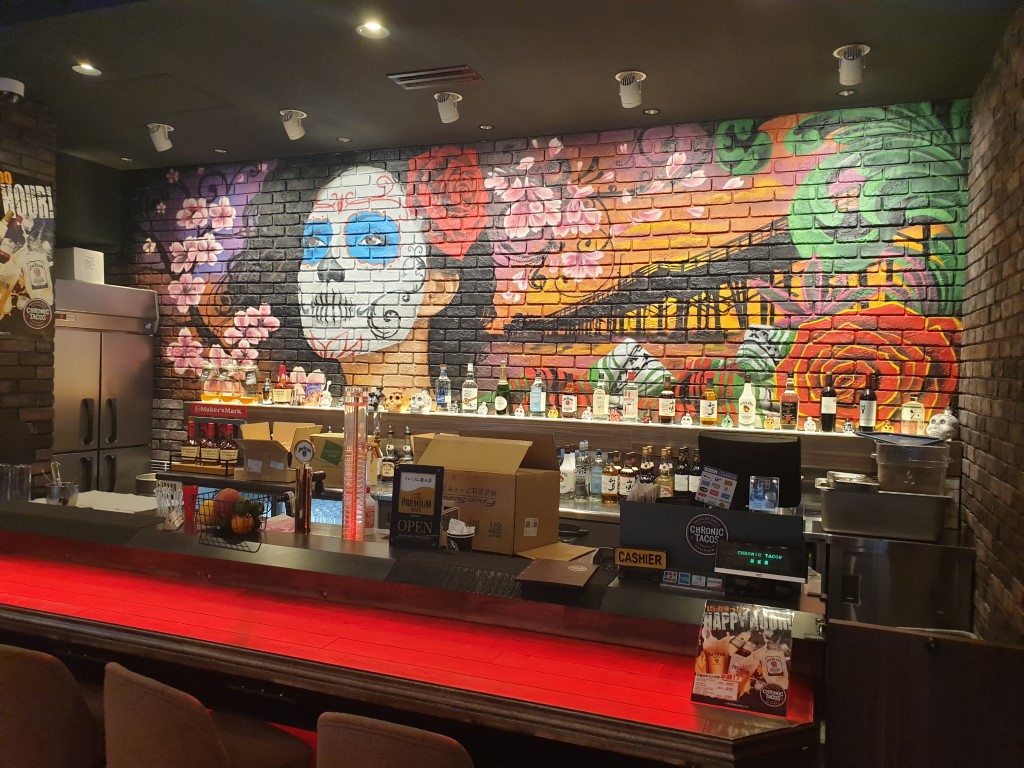 The menu at Chronic Tacos is a simple affair with soft or hard shell tacos, burritos and fajita available with a choice of chicken, pork or beef. They have a special fajita with Wagyu beef. I went in for lunch and had 2 of their tasty beef tacos which were only 440Yen each. Soft drinks come with free refills.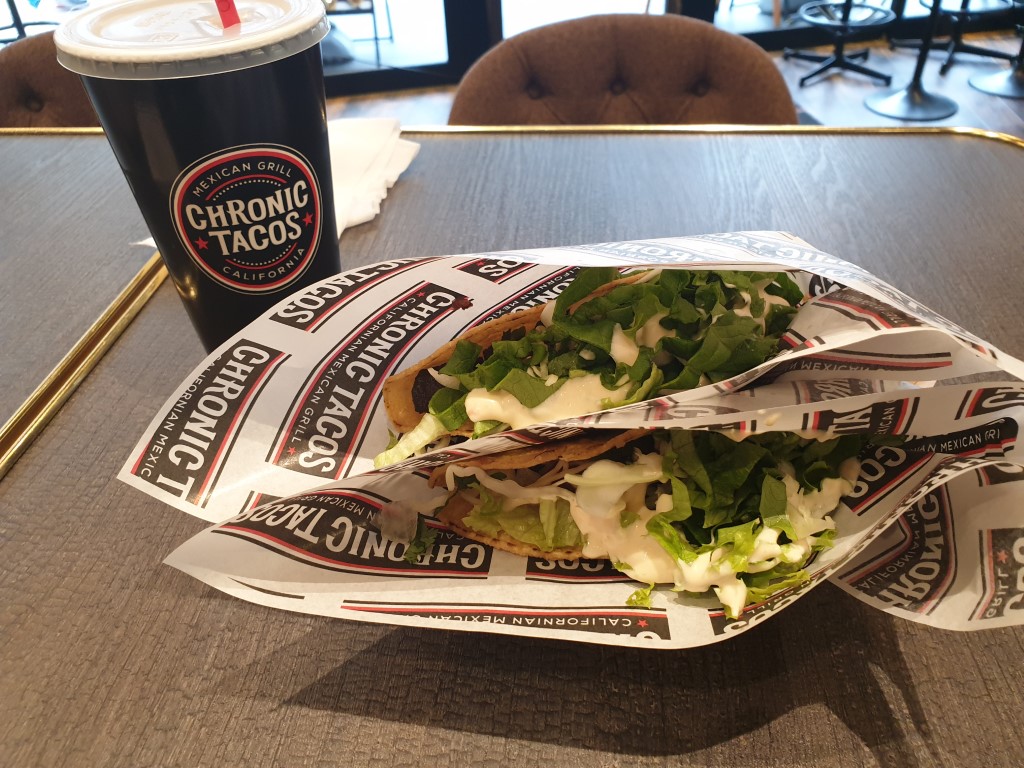 The restaurant has free WiFi Internet access.
If you are staying in Ginza and want to get delivery of their tasty Mexican food, then Chronic Tacos are available via UberEats.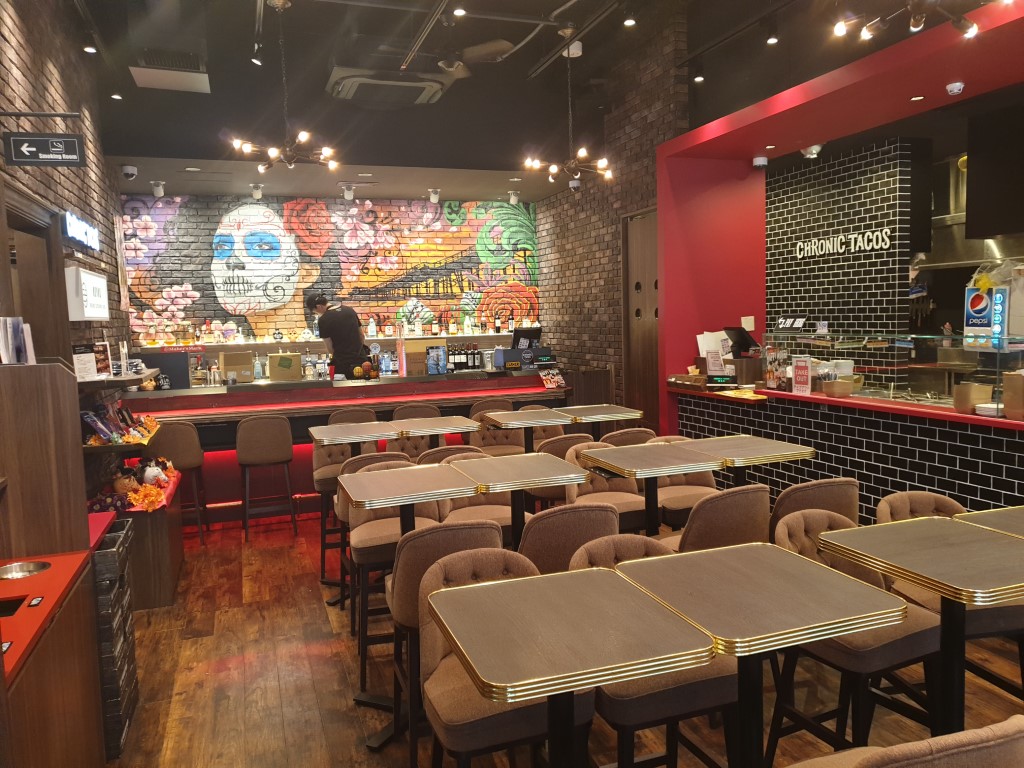 Chronic Tacos
6 Chome−2−3 Daiwa
Ginza Chuo City
Tokyo
Website: https://chronictacos.jp/
Open 7 days a week from 11am – 11.30pm (open to 12.30am Friday night)
Check out the location of Chronic Tacos Mexican Grill Ginza
[do_widget id=wpp-22]