Great Sushi at Tsukiji Sushiko Restaurant Ginza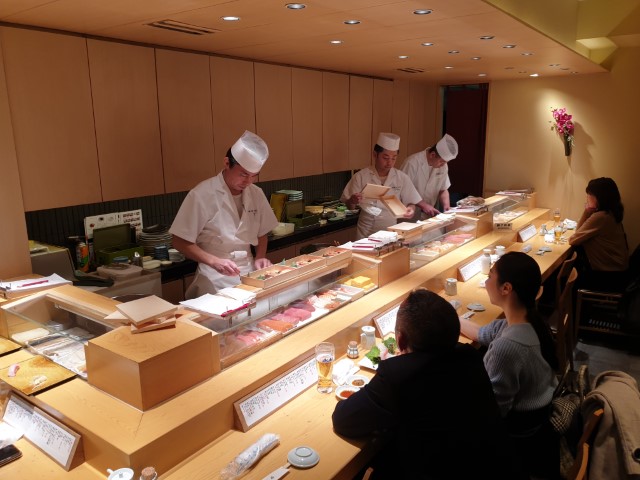 Tsukiji Sushiko Restaurant is an excellent Sushi restaurant in the heart of Ginza Tokyo, one of the high end shopping districts of Tokyo. Tsukiji Sushiko is part a  chain of sushi restaurants with more than 20 stores all over Tokyo. They are famous for serving good quality sushi at a reasonable price.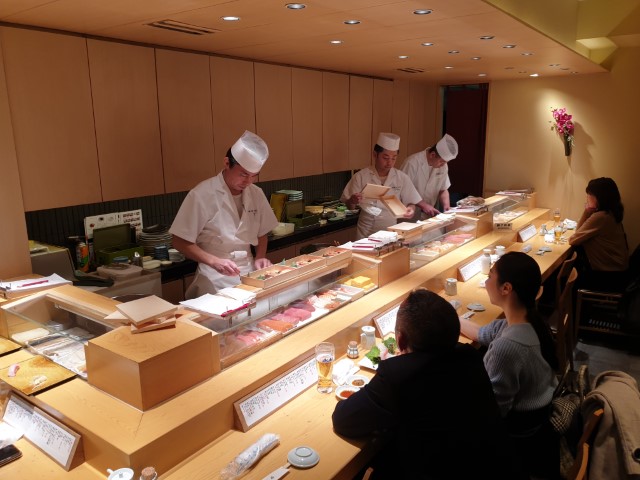 The restaurant is small and intimate with a counter seating 8 where you can sit and watch the sushi chefs prepare your meal. There are also some tables to the side and 3 private dining rooms. I think the best place to sit is at the counter!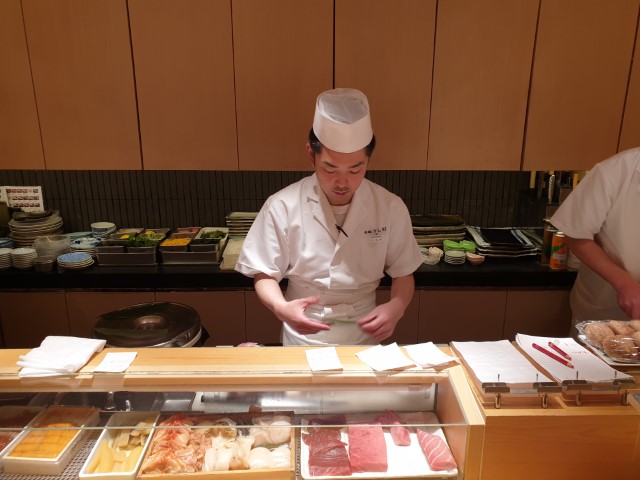 You can order your favourite nigiri-sushi by the piece, with prices starting from 90 Yen for an individual piece of sushi. They also have a selection of Nigiri set meals. The best pick of the nigiri set meals is the 'Omakase' which is a selection of 14 pieces of sushi selected by the head chef, choosing the best fish available for the day. The 'Omakase' set sushi meal costs 3000 Yen.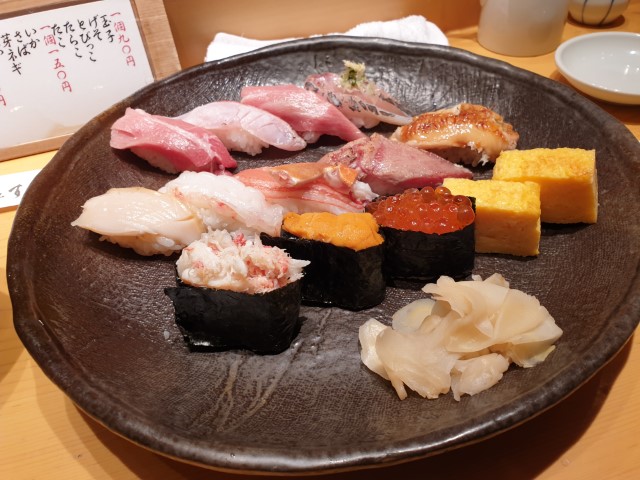 The set meal comes with a bowl of miso soup. Add a nice cold beer or some warm sake and you got an excellent meal which will leave you very satisfied. I walked away after this meal with a happy tummy, after an excellent meal and a great dining experience, sitting at the counter watching all the actions of the chefs preparing all the meals.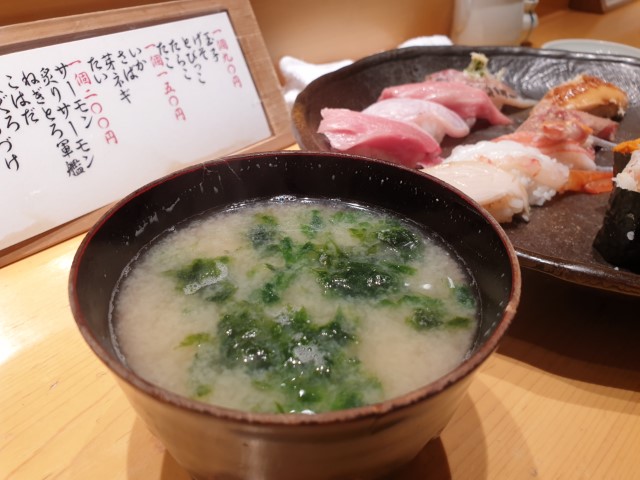 The restaurant is a short 5 minute walk from the Ginza subway station, and just a 1 minute walk from the Hyatt Centric Hotel.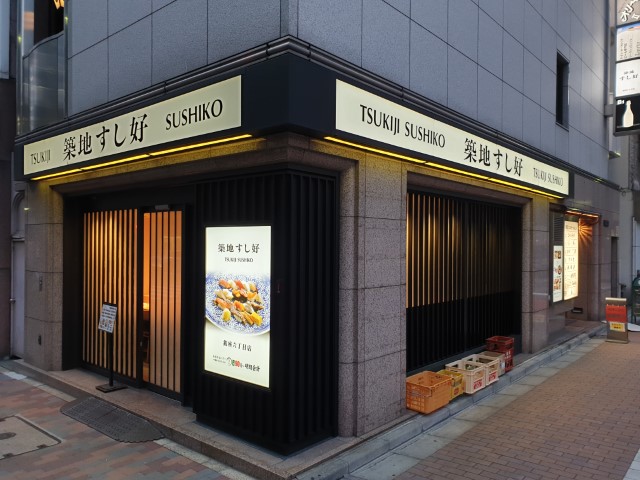 Tsukiji Sushiko Restaurant
8-8-5 Ginza,
Chuo-ko Tokyo
Ph: (03) 3574-0505
Open Mon –  Fri 11.30am – 10.30pm. Sat 11am – 10.30pm. Closed on Sunday
Website: https://www.tsukiji-sushiko.com/ website in japanese
Check out the location of Tsukiji Sushiko Restaurant in Ginza
[do_widget id=wpp-22]