Great Value Steak Restaurant Ginza Tokyo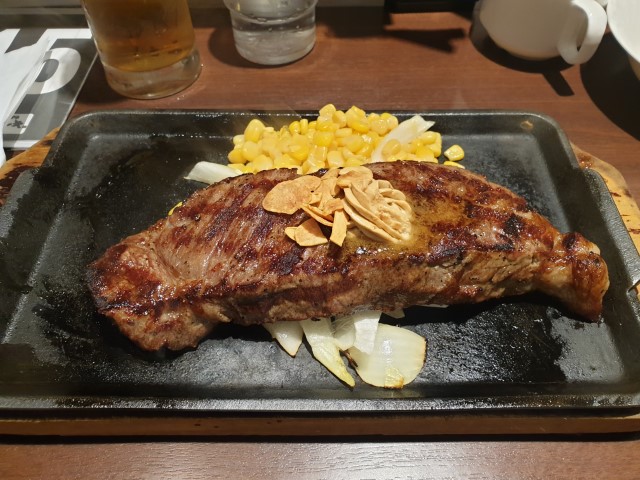 Ikinari Steak House is a great value steak restaurant in the heart of Tokyo. While a lot of restaurants in Tokyo that serve steak are at the high end with very expensive prices, Ikinari has very reasonable prices for some good quality and well cooked steaks.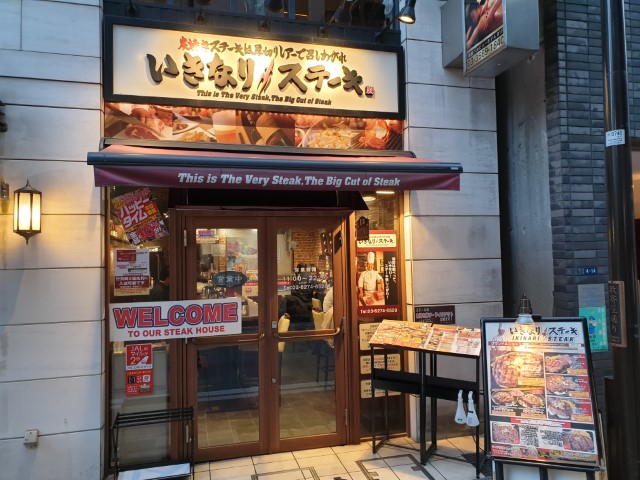 This is the place to come for cheap steak in Ginza, as there is nothing else on the menu other than steak! This is a very casual dining restaurant, with high tables and chairs.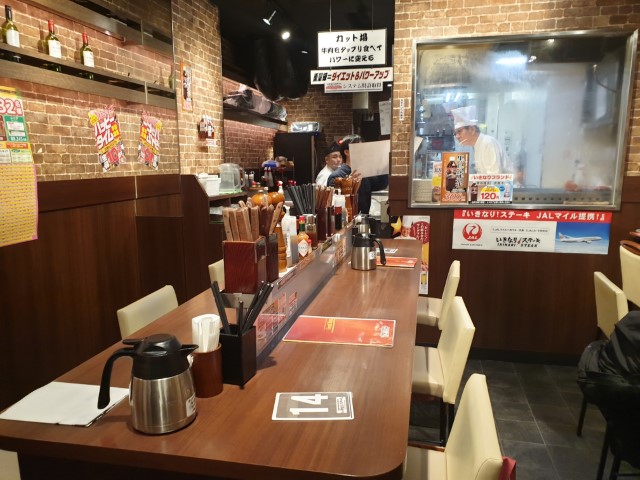 When you are ready to order, you need to walk up to the kitchen and tell the chef what steak and what weight of the steak you want. He will cut off the slab of meat and weigh it in front of you so you see you are getting the correct weight that you ordered.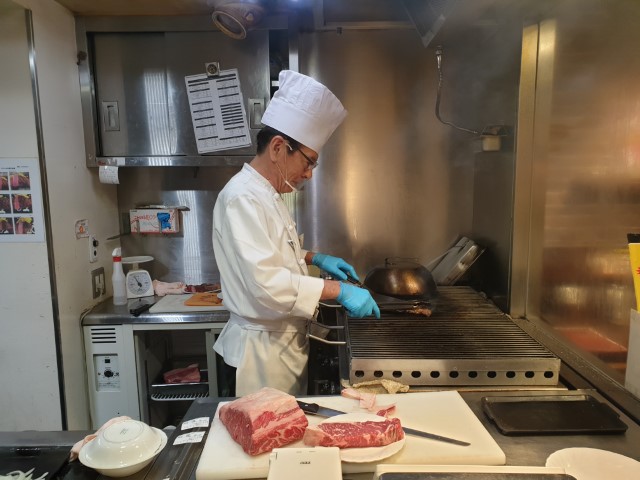 The steaks come out sizzling hot on a oven heated iron plate. They do provide a paper bib so your clothes are not splattered with the lovely steak sizzle. When you are eating, you can ask the waiter to send the metal grill back to be heated up again to ensure your steak stays hot while you are eating it.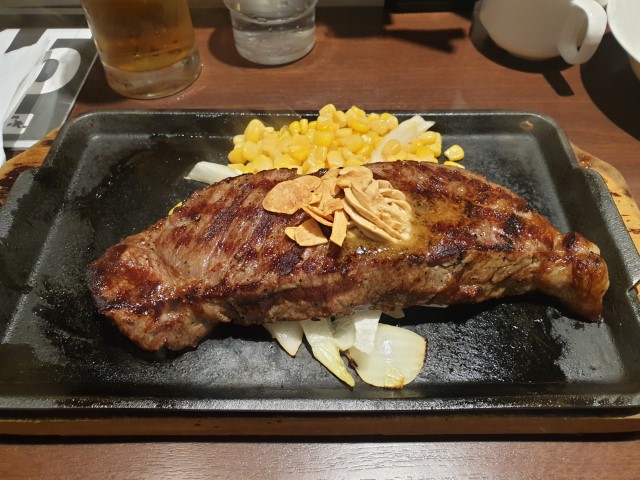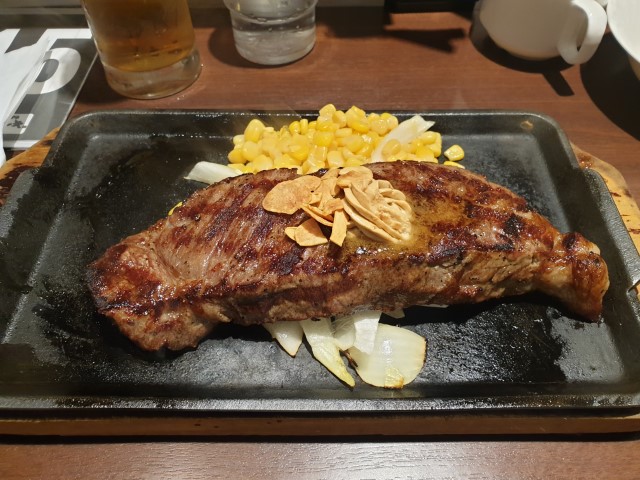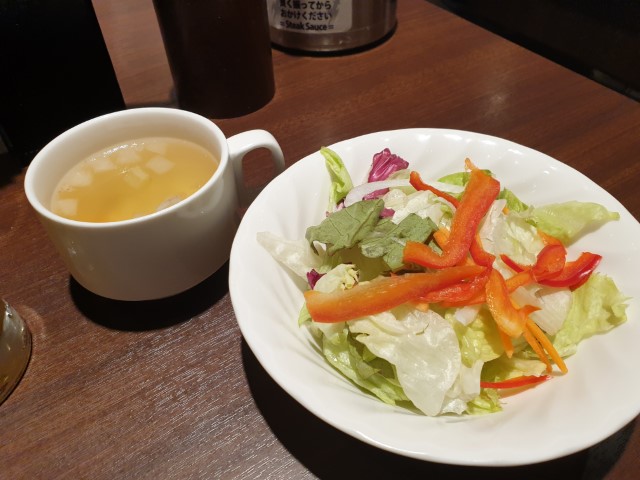 On each table is a selection of different steak condiments including Tabasco sauce, mustard and a big jug of their own, home made steak sauce which I must say is delicious. The steak I had was perfectly cooked and well seasoned. I ate most of my steak with no condiments or the steak sauce, as it tasted great on it's own.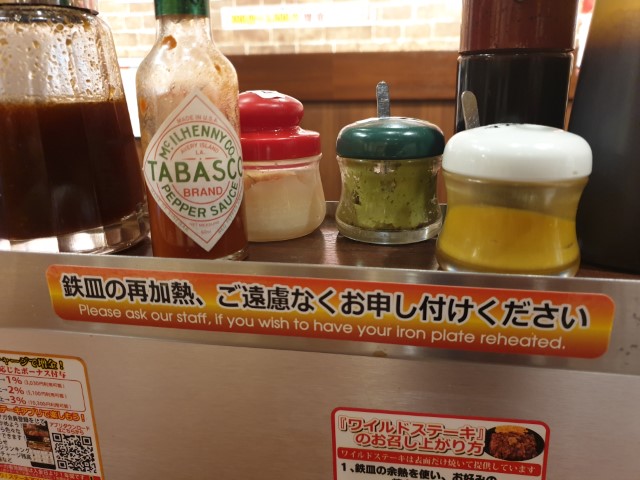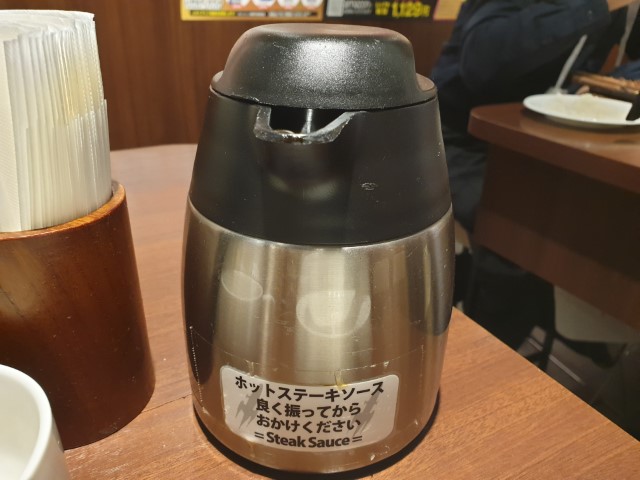 I had 300 grams of Australian beef sirloin steak which cost 2,460 Yen which is a really good price for steak in Tokyo. With my meal I got some side dishes of salad and soup which were served before the steak arrived. They do have a good range of imported beef as well as locally farmed beef from Japan.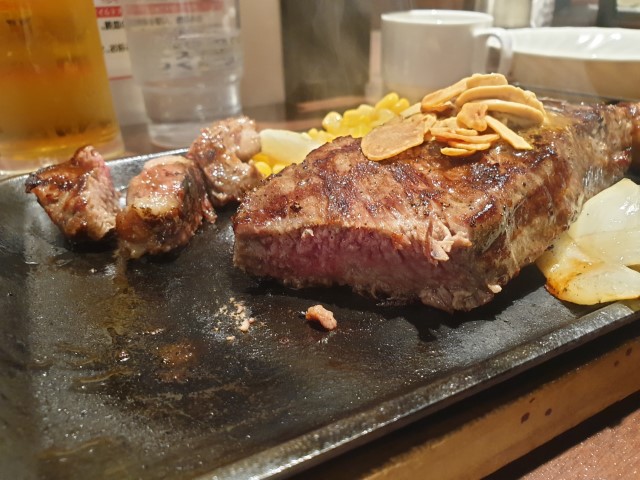 There is no need for a reservation as this is an easy walk in restaurant and there is usually a table available or it will not take long to wait to get a table.
It is easy to get to the restaurant, around 5 minutes walk from Ginza subway station.
Ikinari Steak House
6-4-14 Ginza
Chuo-ku Tokyo
Ph: (03) 6274-6529
Website: http://ikinaristeak.com/shopinfo/ginza-6/
Open 7 days a week from 11am – 10.30pm
Check out the location of Ikinari Steak House in Ginza Tokyo