Odaiba Tokyo – Entertainment and Shopping District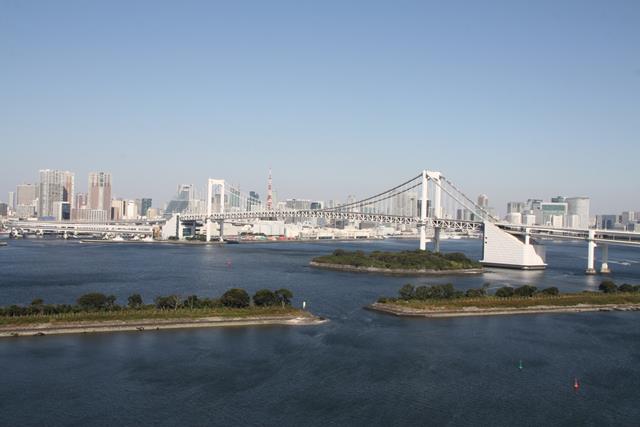 Odaiba is a large shopping and entertainment district located on Tokyo Bay, connected to Tokyo city by the Rainbow Bridge, one of the largest suspension bridges in Tokyo. The area of Odaiba is actually a man made island (reclaimed land). The name Odaiba comes from the battery of cannons that were installed on 6 islands in the area, converted to fortresses in 1853 to protect Tokyo from Commodore Matthew Perry and his Black Ships . There are many interesting tourist attractions in Odaiba.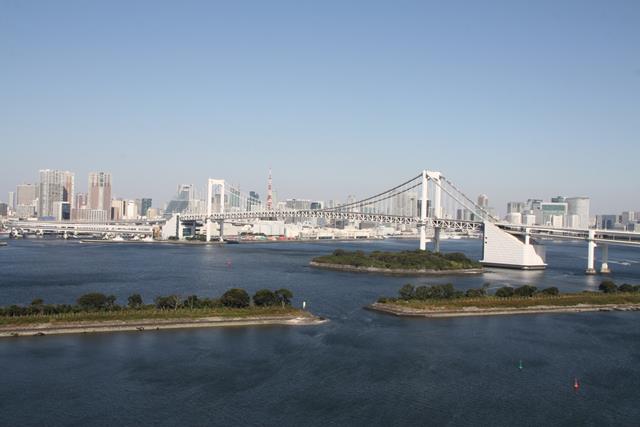 Statue of Liberty replica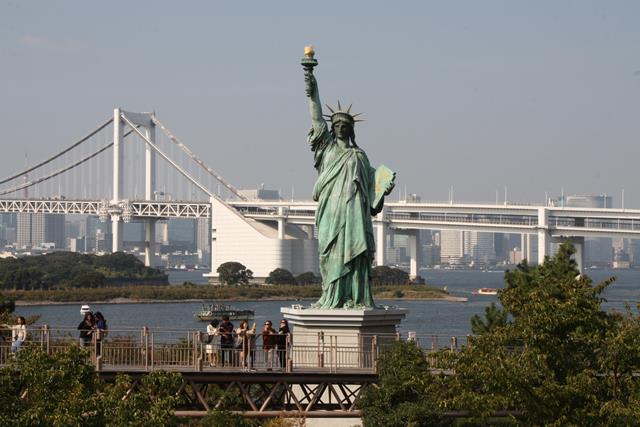 Right in front of Aqua City Shopping Mall is a replica of the Statue of Liberty which was a gift to Japan from France. The statue stands proudly in front of Tokyo Bay with great views across to the Rainbow Bridge.
Oedo Onsen Monogatari Odaiba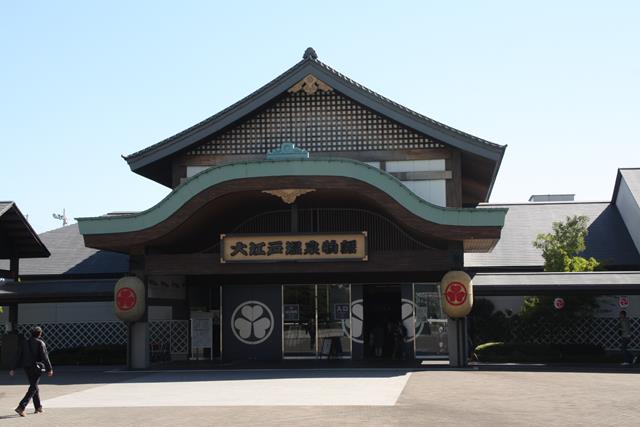 Oedo Onsen Monogatari is a huge Japanese spa complex with hot springs for bathing. Oedo Onsen is more like a theme park with loads of food and coffee shops and a range of different temperature spa baths. Bathing is segregated so if you go there with your girlfriend or wife you'll be separated to go into the bathing areas. To get to Oedo Onsen stay on the monorail train that travels from Shimbashi and Shiodome across to Odaiba. Go past Daiba station 2 more stops and get off at Telecom Centre Station which is only a few minutes walk to Oedo Onsen.
Transformer in Odaiba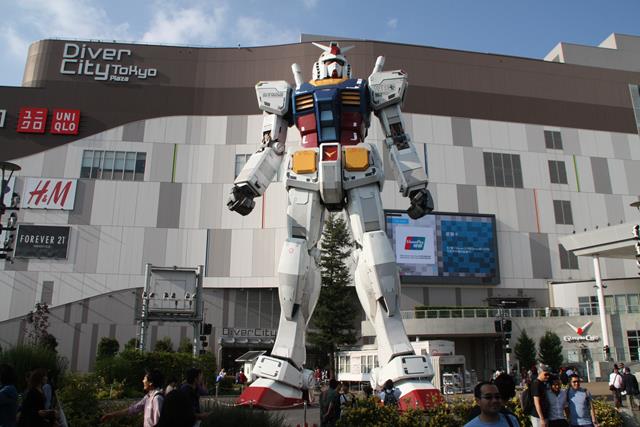 Right at the back of Diver City Shopping Mall is a 18m tall transformer, Gundam. This was first on display a the front of decks as a temporary display and then moved to it's current position permanently. The huge transformer moves it head every hour on the hour. Right next to the Transformer on the ground floor of Diver City Shopping Mall is the official Gundam Cafe and Shop selling a range of transformer souvenirs.
Rainbow Bridge
Decks Beach
Decks Beach is located right in front of Decks Tokyo Shopping Mall. It is a man made beach with soft white sand. In summer time it gets very busy with families enjoying the warm / hot weather and with a bit of swimming in Tokyo Bay.
Museums in Odaiba
There are a number of interesting museums in Odaiba including the The Museum of Maritime Science and the National Museum of Emerging Science and Innovation. The Museum of Maritime Science is housed within a huge building which is in the form of a ship. Inside there are loads of interactive displays. There is also a observation deck located right at the top of the museum with great views over Tokyo Bay and across to Tokyo city.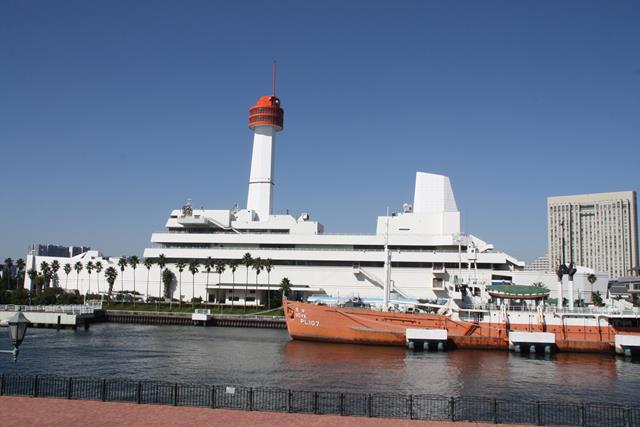 One of the more unusual museums in Odaiba is the Takoyaki Museum which is located on the Level 4 of the Decks Shopping Mall. Check out more information about the Takoyaki Museum.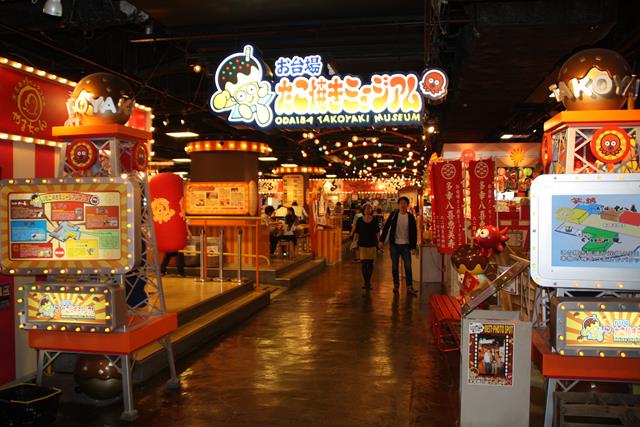 Shopping in Odaiba
There are 4 massive shopping centres located within Odaiba. You could spend days to get to see all the shops in these shopping Malls – Decks Tokyo Shopping Mall, Aqua City Shopping Mall, Diver City Shopping Mall and Venus Fort Shopping Mall.
Inside Decks Shopping Mall are some really good tourist attractions including Madam Taussads Wax Museum, a Legoland Discovery Centre and a Sega World Joyopolis which has heaps of rides and videos machines.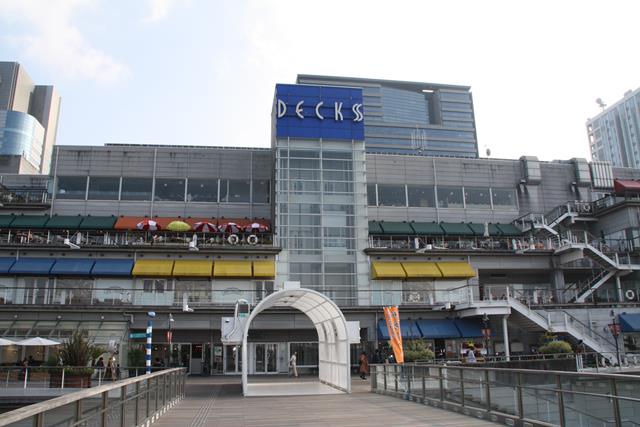 Getting to Odaiba
There is a monorail that travels from Shimbashi Train Station (you can also get on from Shiodome) which travels across the Rainbow Bridge to Odaiba. Best station to get off is at Daiba Station which his located right behind the Hilton Hotel Odaiba, and right next to Aqua City Shopping Mall. The monorail from Shimbashi station takes around 20 minutes to get to Daiba Station.
Hotels in Odaiba
There is so much to see and do in Odaiba that it is worth staying there for a night or 2 to make the most of your time there. There are some really nice hotels to stay in Odaiba. Check out these hotels in Odaiba:
Tokyo Bay Ariake Washington Hotel
Check out other travel articles about Tokyo Japan