Samurai Museum Shinjuku Tokyo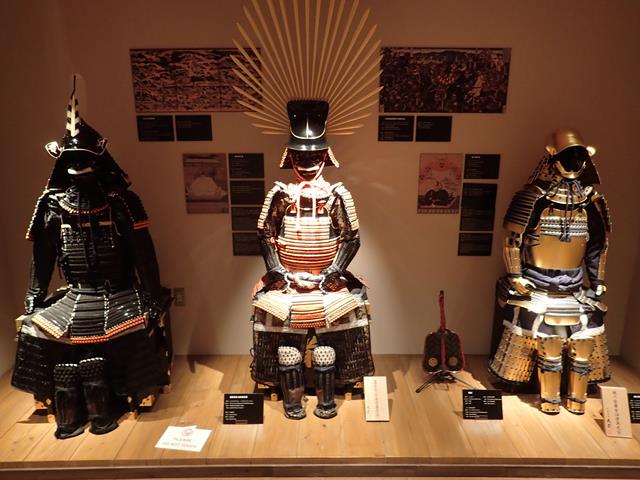 The Samurai Museum is a small museum in Kabukicho Shinjuku Tokyo that has displays that show the history of the Sumarai warriors in Japan dating between 1185 AD – 1868 AD.
The Samurai Museum has 2 floors, the main entrance on the ground floor with souvenir shop and a few different displays of Samurai armour and swords. Once you move up to the 2nd floor you have to take your shoes off which is most common in Japan. The top floor is like a traditional Japanese house with various rooms and tatami floor matting.
Entrance fee to the Samurai Museum costs 1,800 Yen for Adults, 800 Yen for children under 12 years old and free for 3 years and under. There are guides that will take you around and explain all the different exhibitions, they give excellent descriptions in English and this is included in the price into the museum. No tips are expected which is typical in Japan (Check out Should I Tip In Japan)
It is best to go to the Samurai Museum in the afternoon as they have a Samurai Show everyday at 2pm, 3pm, 4pm and 5pm. A Samurai comes out and shows the art of the Samurai, how he draws the sword, strikes and returns the sword back into the sheath. He then gets 2 volunteers up and teaches them these basic moves, including shaking the sword to take off your enemies blood before returning it to the sheath. This show is worth staying for.
The souvenir shop is really good! They have lots of nice gifts like small replica Samurai Swords on stands which are not too expensive, 6,000 Yen plus tax – around US$60 or A$80 for the small swords and 2,000 Yen plus tax for the sword stands.
They also have real, full sized samurai swords and can arrange shipment back to your home to save you carrying them in your luggage and explaining the large sword in your luggage to airport security. The full size samurai swords start at about 16,000 Yen plus tax (around US$160 or A$210). They also have original antique samurai swords which date back over 400 years old. These antiques are not on display, you need to ask to see these and then ask for those prices! i can imagine that are mega expensive, probably over US$2,000.
The Samurai Museum in Tokyo is open everyday from 10.30am – 9pm (last admission is at 8.30pm). The Samurai Museum is located just at the back of Kabukicho on the eastern side of Shinjuku Train Station.
Check out the official Samurai Museum website
Check out the location of the Samurai Museum in Shinjuku Tokyo