Tonkatsu Wako Restaurant Shinjuku Tokyo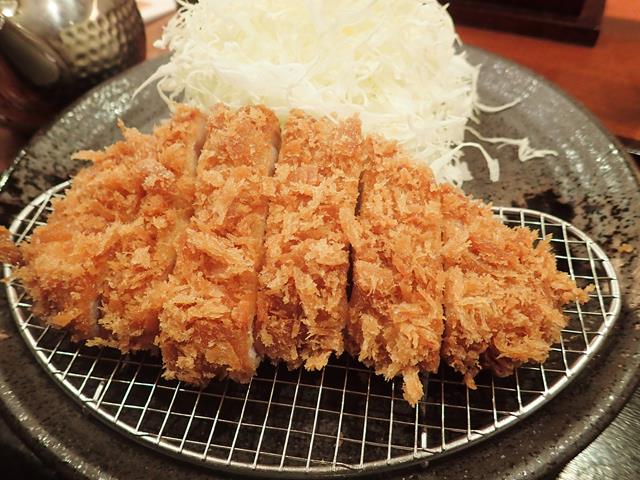 Tonkatsu is one of my favourite Japanese foods. To me it is real home cooked Japanese comfort food. Just simple deep fried pork cutlets but nothing is simple about Japanese food!
I was in my hotel thinking about what I was going to have for lunch. I had just arrived back in Tokyo very early in the morning, checked into my hotel, had a little nap then woke up hungry ready for lunch. It was 8 degrees celcius outside, cold and rainy so I didn't want to walk too far. I thought about going for sushi or tempura though the restaurants I knew were atleast 15 minutes walk or the restaurants in the hotel were quite expensive and I just wanted a quick, cheap lunch.
I then remembered Tonkatsu Wako Restaurant (a chain of Tonkatsu restaurants in Tokyo) had a restaurant on the lower ground floor below my hotel, the Hyatt Regency Hotel in Nishi-Shinjuku. It is also directly across the road from the Hilton Hotel if you are staying there.
I went downstairs and ordered the Wako Gohan set meal, a breaded pork cutlet served with a bowl of rice (gohan). As with all Japanese food you don't just get the Tonkatsu pork cutlet on a plate with rice. Japanese food is so much more than that. With this simple Tonkatsu with rice, the pork cutlet is presented on a metal tray with a pile of thinly sliced cabbage, there is a bowl of rice, a small plate of Japanese pickles and a miso soup. You also get a pot of green tea. All this for just 843 Yen (just over A$10) a great deal for a very tasty meal.
There was a menu on the table when I sat down which had pictures but the menu was in Japanese. Without even asking the waitress brought over an English menu which was very nice.
There are almost 200 Tonkatsu Wako Restaurants in Tokyo. The photos on this page are from the Tonkatsu Wako Restaurant in Nishi-Shinjuku, on the western side of Shinjuku Station. The Tokatsu Wako Restaurants are not the best restaurants to get Tonkatsu but they serve up consistently good quality tonkatsu at very reasonable prices.
Tonkatsu Wako Restaurant
LG Floor (right next to Hyatt Regency Hotel and Hilton Hotel)
Nishi-Shinjuku Bld.
2-7-2 Nishi-Shinjuku, Shinjuku-ku, Tokyo
Open from 11.30am – 3.30pm Monday – Friday
In February 2017 Wako changed their opening hours to only lunch time Monday to Friday. They are no longer open on weekends or for dinner.
Website:
Check out the most popular articles about Shinjuku Tokyo