Pica Tapas Bar and Restaurant Nusa Dua Bali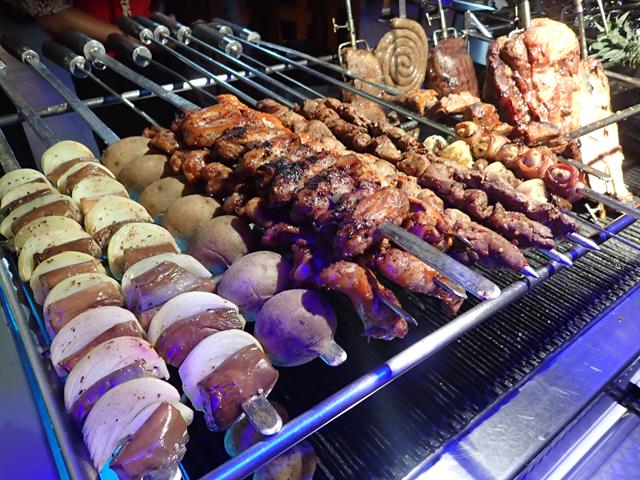 One of the most popular restaurants in Nusa Dua is Pica Tapas Bar and Restaurant located within the Bali Collection Shopping Mall.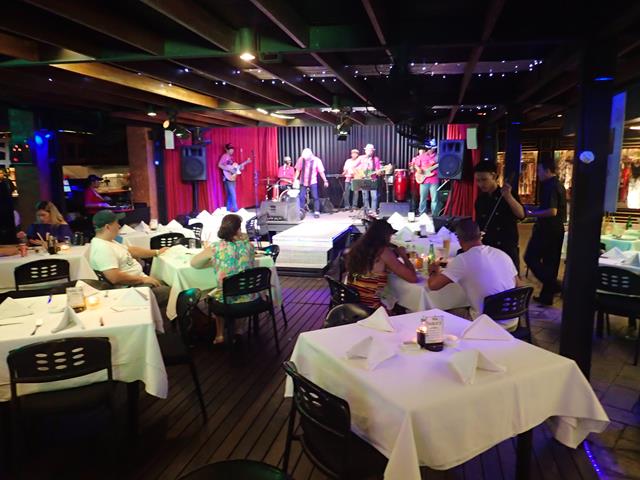 The sign on the restaurant labels it as a Mediterranean restaurant though the star of this restaurant is the Brazilian BBQ, called Churrascaria, All You Can Eat Meat!! The All you can eat Brazilian BBQ is quite expensive for Bali restuarants at 400,000Rp per person plus 10% tax and 10% service charge so total of 480,000Rp, that's almost A$50 per person. Most Brazilian BBQ restaurants in Sydney charge around A$36 – A$40 per person for the same thing.
Well I guess we are on holidays in Bali so why not lash out on a great feed! The meat selection is very impressive at Pica Tapas Bar. I guess the high prices is compouned that majority of the meat here is imported from Australia or the US and they do use high quality meats. The selection of meat includes beef, lamb, pork, chicken and some seafood.
Out the front of the restaurant you see the BBQ with the huge skewers of meat roasting over hot coals. Just behind the grill is a large buffet of salads and desserts which comes with your all your can eat BBQ feast.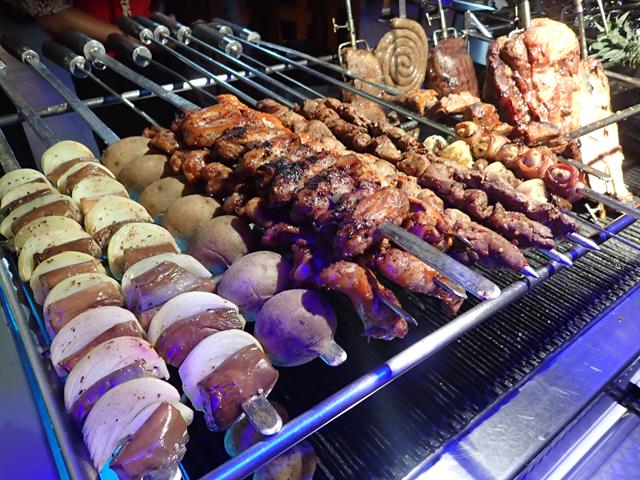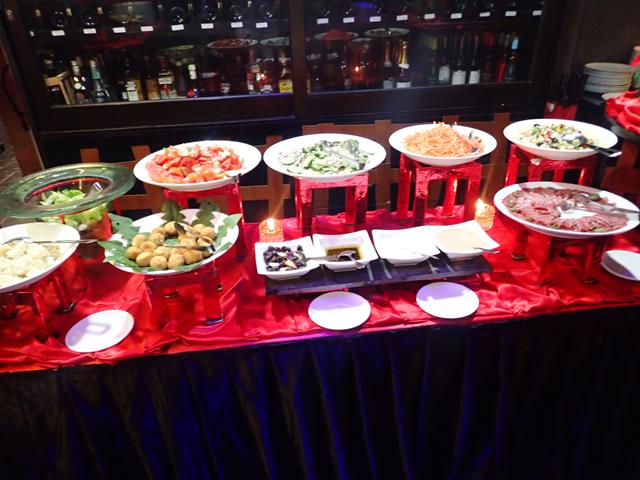 There is live music every night at Pica Tapas Restaurant. The band has a Latin theme and sing songs in Spanish, English, Chinese and even Russian.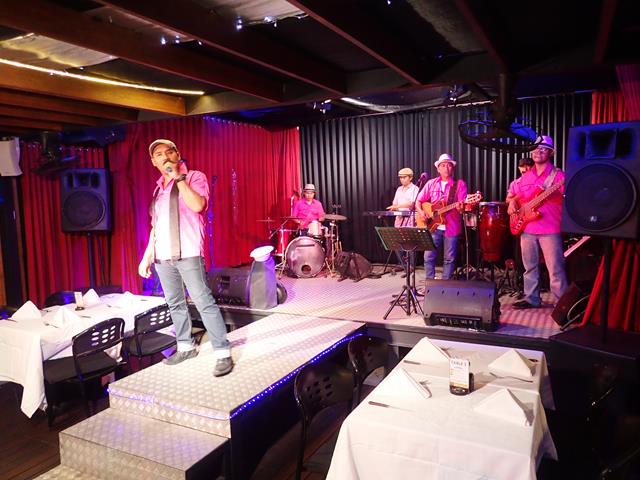 The drinks and beer prices are quite expensives. A Heineken bottle of beer costs 60,000Rp!
The restaurant also does Balinese suckling pig. You have to order this a day in advance and they roast up a whole 21 day old baby pig which weighs between 3- 5 kilos which can serve up to 6 people.
Pica Tapas Bar and Restaurant
Bali Collection
Nusa Dua Bali
Ph: (0361) 775 340.
Check out the most popular articles about Bali on this site: