Best bars with views in Pattaya Thailand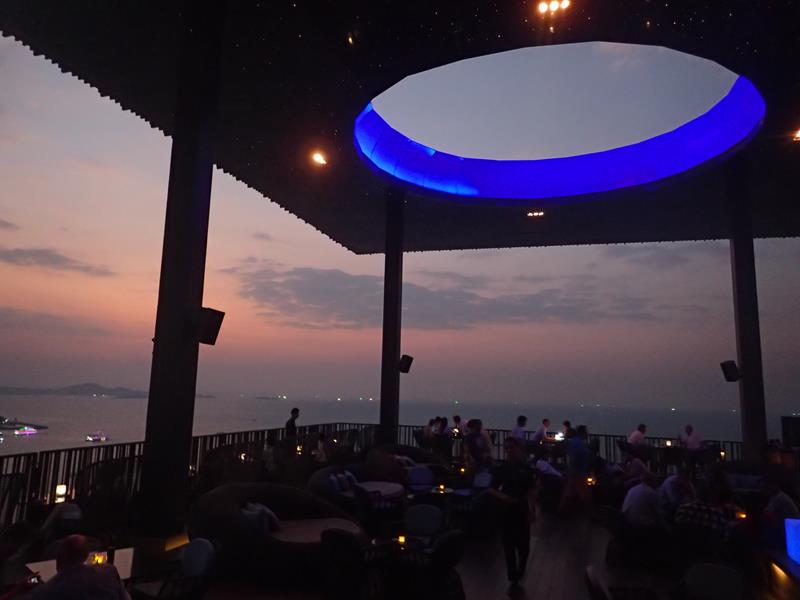 There are more bars in Pattaya than hotels and restaurants combined. Pattaya is after all the beer bar capital of Thailand. Though the beer bars are alot of fun, they are not the sort of place you go on a date and share a drink with your partner. There are only a few really nice classy bars that do have views over Pattaya.
Here are some suggestions for the best bars in Pattaya that have views:
Horizon Bar Level 34 at the Hilton Hotel Pattaya
Horizon Bar has to be the best bar in Pattaya, with an amazing view over Pattaya and out to sea, it also has a very classy environment, great drinks and cocktails, a snack menu as well as a full dining menu. This is the place you want to sit and enjoy the sunset over Pattaya. Dress standards apply as smart casual. Gentleman that means no shorts, sandles, thongs. Jeans and a pair of sneakers are just fine! Check out the Horizon Bar on the Hilton Hotel website.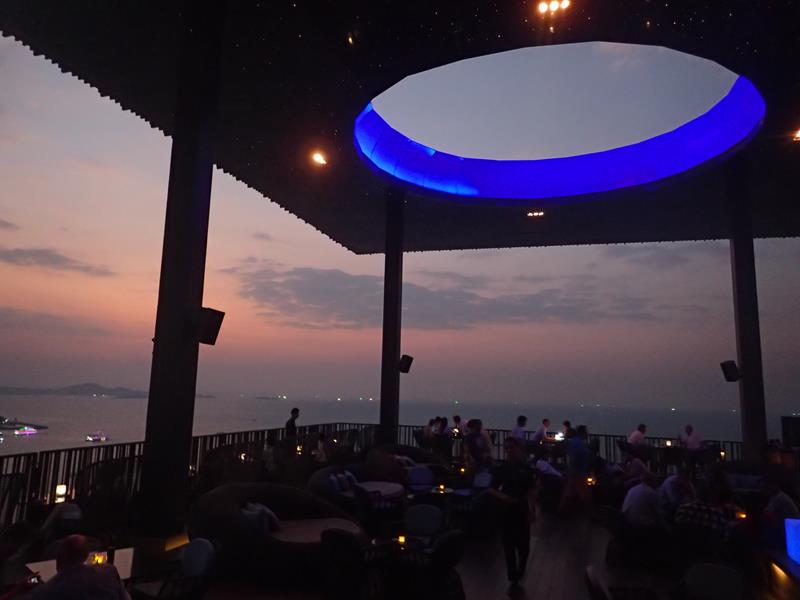 The view from Horizon Bar really is spectacular, day or night. With 270 degree views, north and south along Pattaya beach front and across the tops of all the buildings in central Pattaya.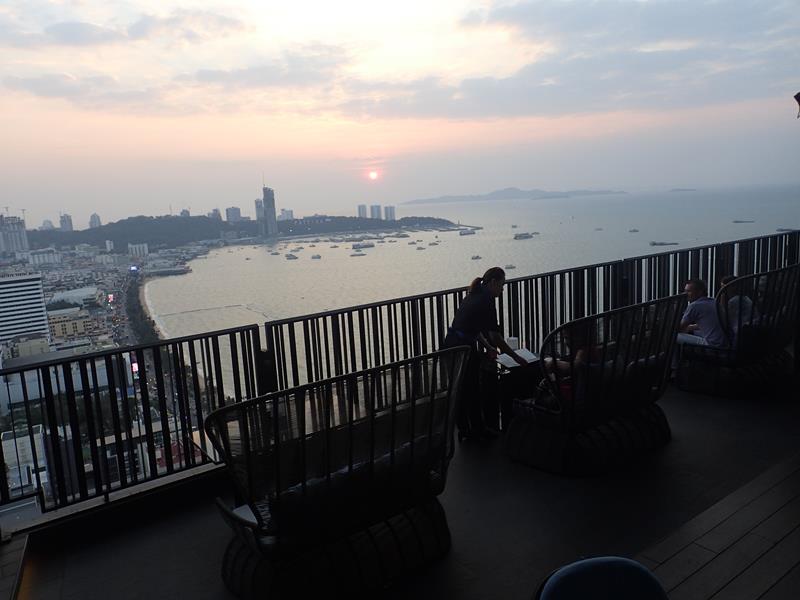 The Roof Sky Bar
The Roof Sky Bar is located on the top floor (level 24) of the Siam at Pattaya Hotel. A cool rooftop with a small infinity swimming pool which has awesome views straight up Pattaya Beach and over most of the Pattaya skyline. With a huge video screen which shows music videos and also host to some cosy movie nights. With a resident DJ and large sofa day beds to sit back and relax will you enjoy a nice cocktail.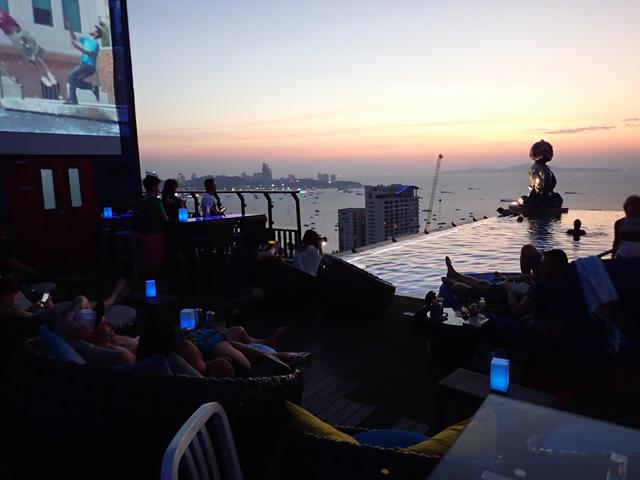 The View Beach Bar and Restaurant
The View Beach bar is located around 20 minutes by taxi south of Pattaya, located in Najomtien where the beach is stunning and doesn't have the crowds or tacky sun chairs and umbrellas. The View Beach Bar is a very casual bar (shorts and flip flops are fine here) located right on the sand with a view over the beach with loads of kite surfers doing there thing right in front of the bar. Check out The View Beach Bar website.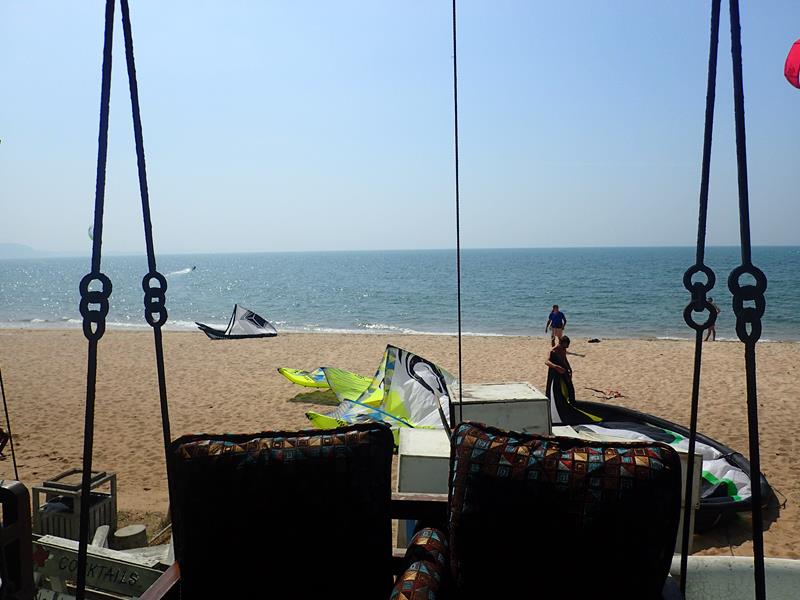 The only other bar that I saw worth mentioning here is back at the Hilton Hotel on Level 16 (same level as reception) – Drift bar. With very cool large sofa chairs located within a pool pond, with views straight over the beach and out to sea.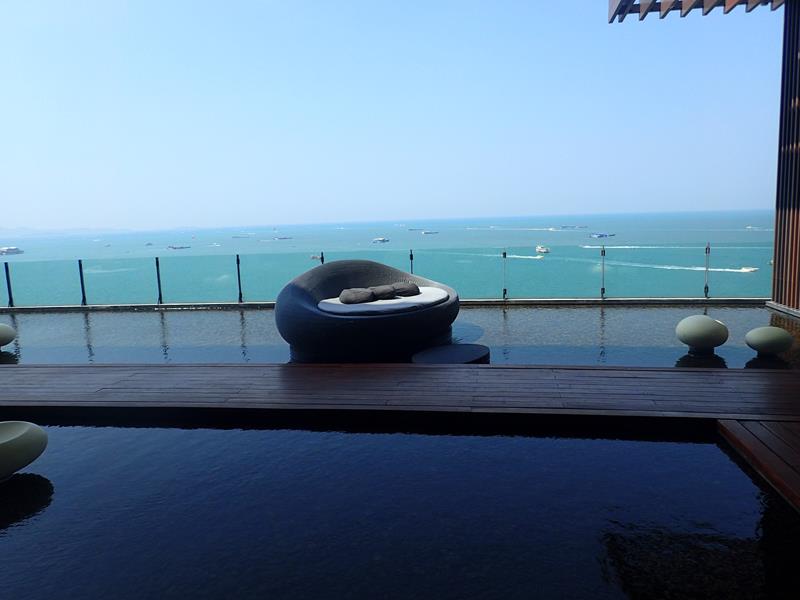 If you know of any other cool bars in Pattaya with great views post a comment below.
[do_widget id=wpp-15]