Bangkok's largest markets – JJ Markets – Chatuchak Markets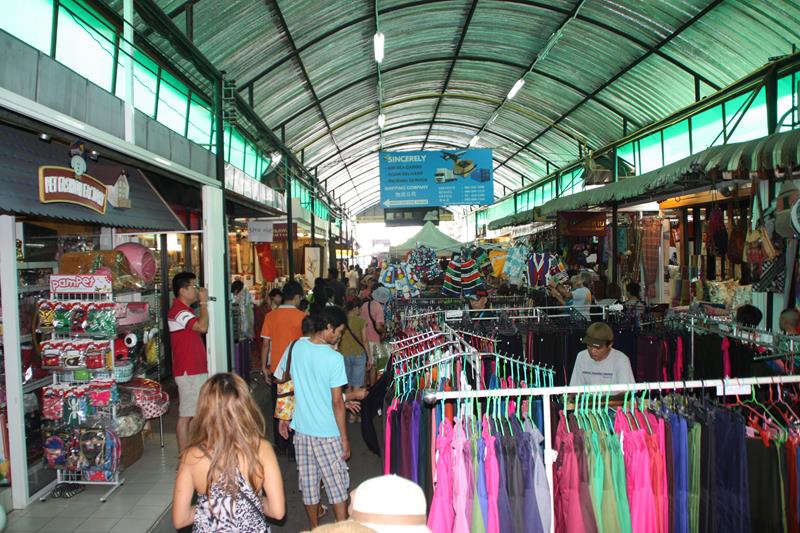 Located in the north of Bangkok, you will find the largest markets in Bangkok called Chatuchak Weekend Markets (or referred to as JJ Markets).
You can buy pretty much anything at Chatuchak Markets, including the kitchen sink. The markets take up 27 acres of land and is broken down into sections depending on what is for sale in that section. Some of the sections include clothing sections, sunglasses, jewelry, household products, art, paintings, leather products, shoes and sandles, electrical and electronic products, garden accessories, potted plants, fresh flowers, pets and pet products and heaps and heaps of cooked food and snacks.
The pet section is one of the most interesting sections of Chatuchak Markets. As well as your standard pets like dogs, cats, birds and a huge variety of tropical fish, there are loads of interesting, exotic pets. Pets like large lizards including iguanas, snakes, turtles as well as some small primates like marmosets and tarsiers. Some of these pets sell for up to 50,000 Thai Baht or around US$1500.
The next most interesting section of Chatuchak markets is the food section. There are no fresh fruit and vegetables for sale at Chatuchak as there is another market just down the road which specialises in fresh fruit and vegetables. The food available at Chatuchak markets is the cooked variety with every type of cooked Thai food and snacks imaginable. From spicy Thai noodle soups to every type of fried seafood on a stick.
The more unusual Thai snacks include a variety of insects. Eating insects is common in the rural areas of Thailand, especially in the far north-eastern area of Thailand called Isaan, on the border with Laos. The insects eaten include types of worms, crickets, grass hoppers, large spiders and scorpions. You can get it all here at Chatuchak markets.
Getting to Chatuchak Markets
The easiest way to get to Chatuchak Markets in on the BTS Sky Train. The BTS Station Mo Chit which is the last station on the line, is located just a few hundred meters walk from the markets. It only takes around 20 minutes on the sky train from the centre of Bangkok.
If you were to take a taxi it would take around 45 minutes to get there and cost over 100 Baht.
See our video of Chatuchak Markets Bangkok