Bangkok Flower Markets – Pak Khlong Talat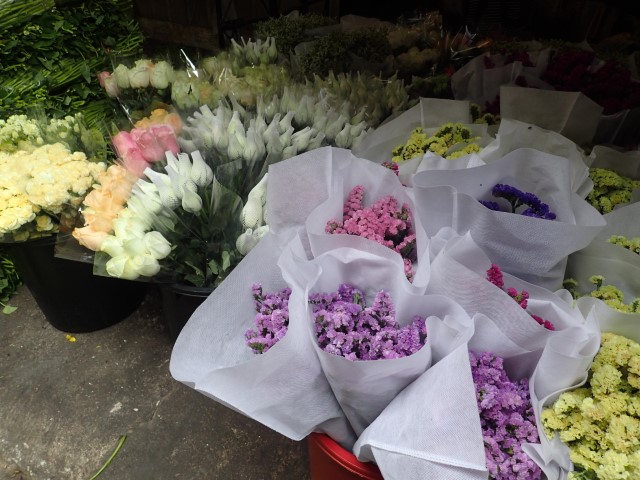 Bangkok Flower Markets (Pak Khlong Talat) is a large under cover market place located down next to the Chao Phraya River in the heart of Bangkok. Bangkok Flower markets is the largest retail and wholesale flower market in Bangkok.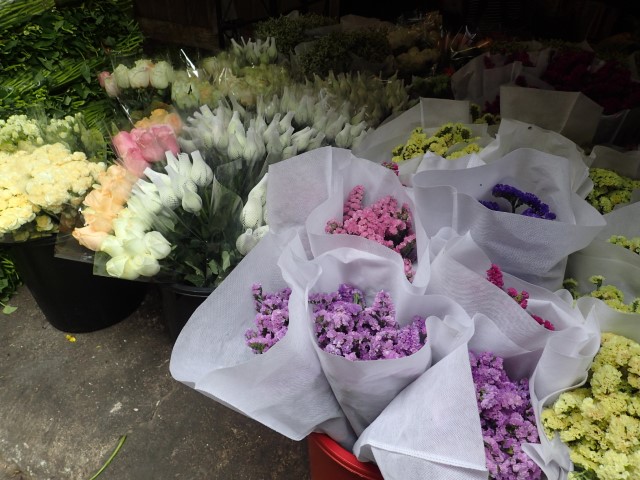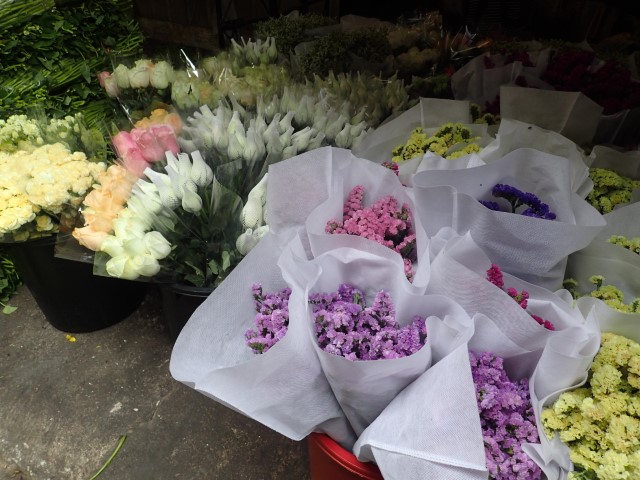 The best time to visit the markets is early morning when all the action happens with the flowers being unloaded off boats from the riverfront and the stalls being setup and all the buyers coming to purchase the freshest flowers.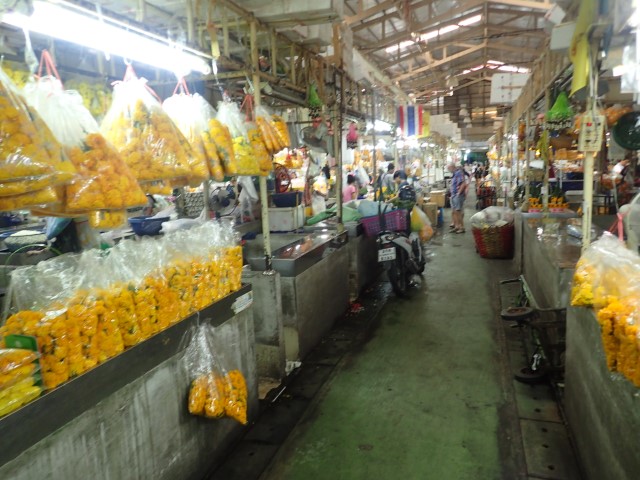 There are hundreds of stalls setup within the markets selling bunches of fresh flowers and the ceremonial flower displays used by Thai Buddhist to make offerings at the alters of temples and shrines. There are also a number of vendors selling fresh fruit and vegetables.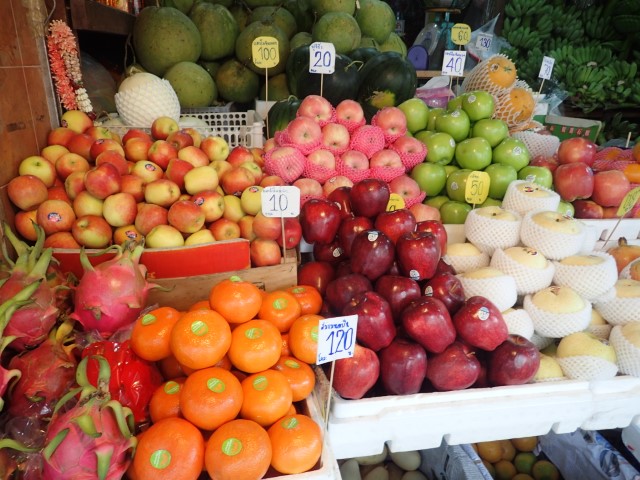 The Bangkok Flower Market has decreased in size over the last few years to less than half of it's size. In recent years the Thai government has brought in new laws to prevent the street vendors clogging up the footpaths in Bangkok. Before, outside every small shrine or temple, there were a load of street vendors selling the special flower arrangements that people buy to place at the alter. Now with a reduction of these street vendors, there are less and less people going to the flower markets to purchase the flowers in the mornings.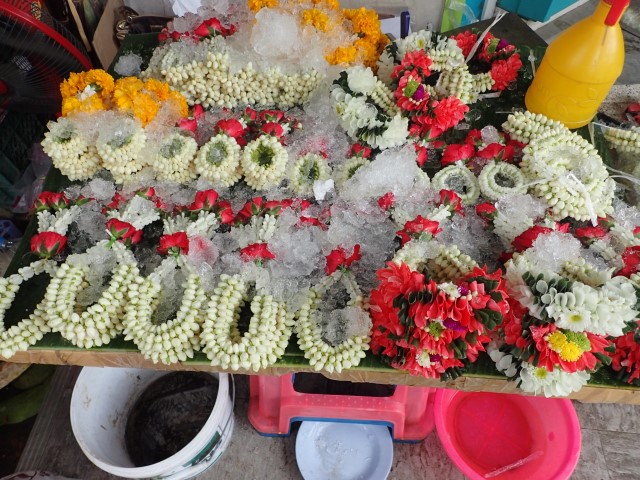 The Bangkok Flower Markets are located in the Bangkok old town with a few places of interested within walking distance like the Museum Siam and the Phra Pokkloa Bridge and only a few minutes by taxi from the Grand Palace.
The Bangkok Flower Markets are open from 10am – 10pm. Closed on Thursday.
Check out the location of the Bangkok Flower Markets