Bat Cave Temple Bali – Pura Goa Lawah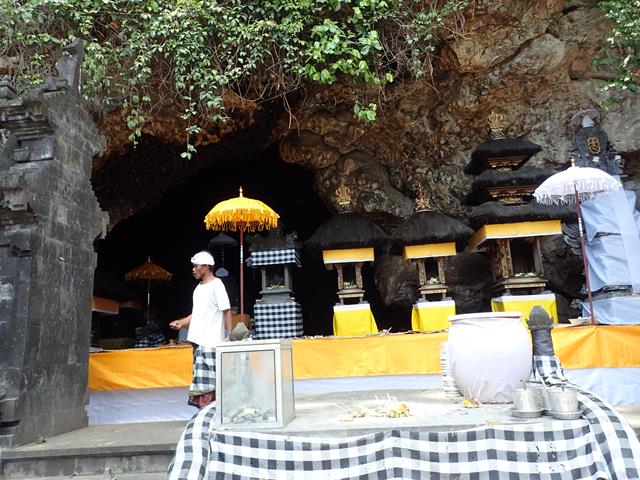 The Bat Cave Temple (Pura Goa Lawah) is a natural cave which is home to thousands of bats. The local Balinese Hindus marked this as a sacred site and made a shrine out at the front entrance of the cave.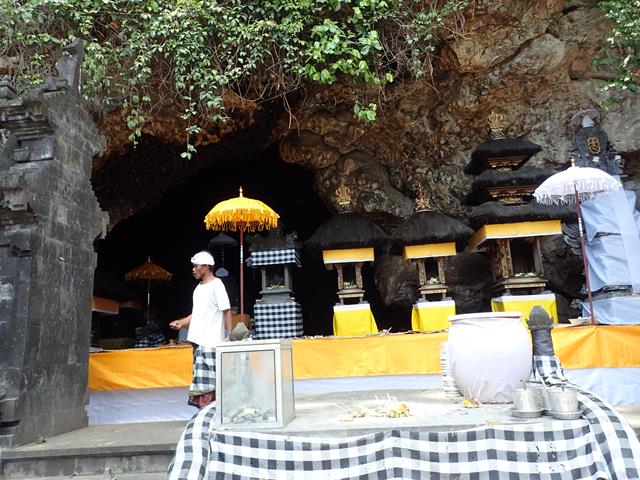 Pura Goa Lawah is located in the Klungkung area of Bali, on the north east coast, around 30 minutes drive from Sanur, or around 1 hour drive from Kuta.
You can visit inside the temple grounds but you have to respect the local worshipers. You must be dressed properly, wearing long pants and no singlets or sleeveless t-shirts. If you are wearing shorts they will make you put on a sarong to cover your legs. Conveniently you can hire a sarong at the front entrance for 2000 Rupiah (around 20 cents).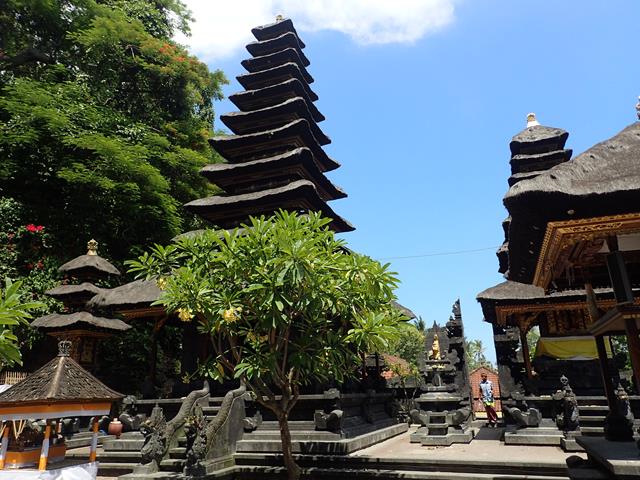 If you are traveling around Bali and plan to visit a few temples it really is worth buying a sarong in any of the market places and carry it around with you. It is hot in Bali and no-one wants to walk around with long pants on so they can visit temples.
Entrance fee to go inside the Pura Goa Lawah Temple grounds costs 6000 Rupiah for adults and 4000 Rupiah for children. You can approach the shrine close to the bat cave but you cannot walk up to the cave as this is restricted to only Hindu worshipers.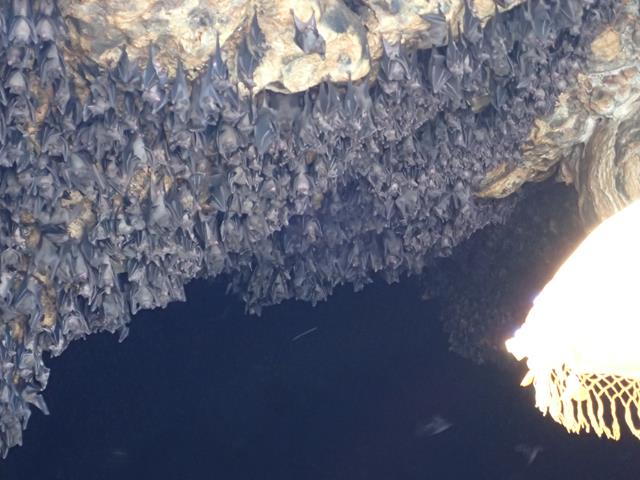 If you are traveling up the north coast of Bali, or doing a day trip to Candidasa or to Amed to do some snorkeling or scuba diving, then you will travel straight past the Bat Cave so a good stopping point to break up your trip.
You will also pass by the Water Palace Gardens – Tirta Gangga.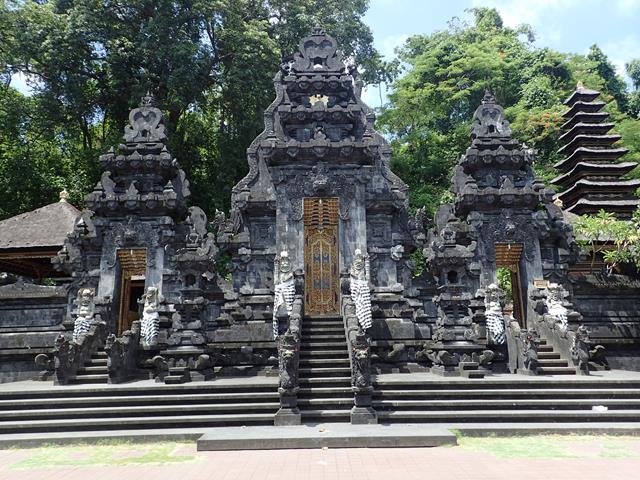 Check out the location of the Bat Cave Temple Bali – Pura Goa Lawah
Check out the most popular articles about Bali on this site:
[do_widget id=wpp-8]