Miyajima Island – One Of The Must Visit Places in Japan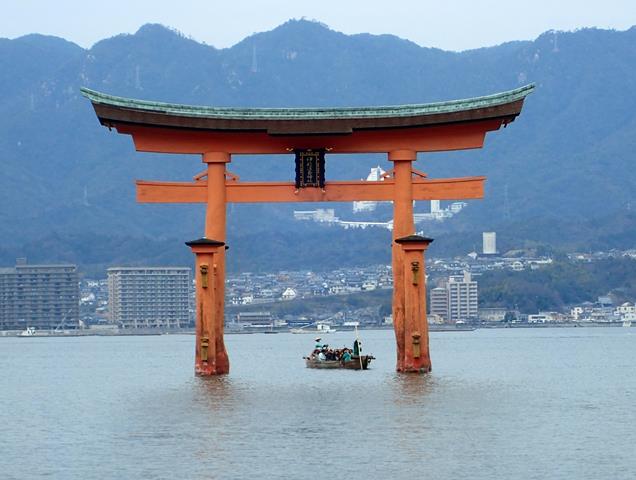 Miyajima Island is a small island located in Hiroshima Bay Japan. 45 minutes by boat from Hiroshima, this beautiful island is one of the most amazing places I have visited in Japan. If you are traveling to Hiroshima, definitely put Miyajima Island on your agenda as I vouch this is a must visit place in Japan.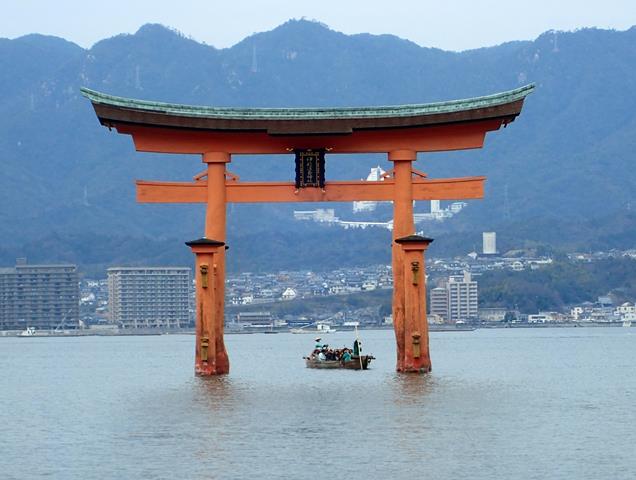 Miyajima is a Japanese word meaning Shrine Island and you will find one of the most impressive shrines in all of Japan, Itsukushima Shrine. At the front of the Itsukushima Shrine are the famous red Torii gates which is a familiar image of Japan. Admission fee to visit Itsukushima Shrine is 300 Yen for Adults and 200 Yen for children.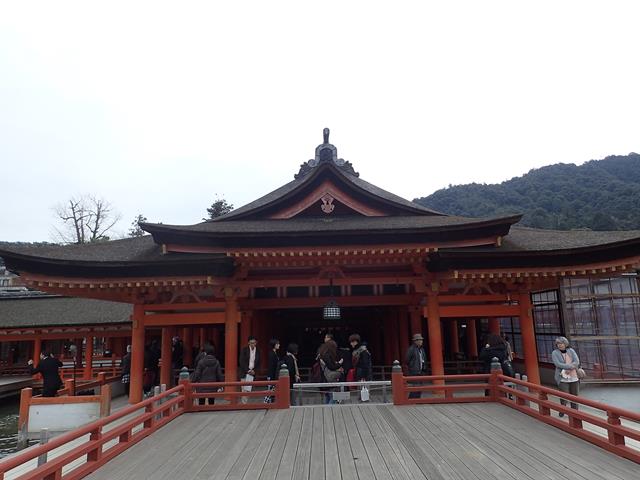 If you visit Itsukushima Shrine on a weekend, you have a very good chance of seeing a traditional Japanese Shinto wedding being held within the grounds of the shrine.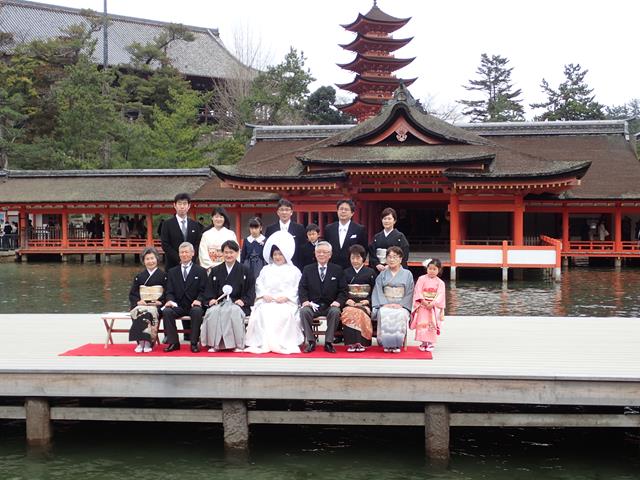 Another of the most popular attractions on Miyajima Island are the wild deer which walk around freely. These deer are very used to humans so walk right up to you to check if you have food. If you are walking around with food, these deer can be a bit aggressive trying to snatch the food out of your hand. Your tourists maps are not safe either! Deers will take your map out of your hand and eat the paper.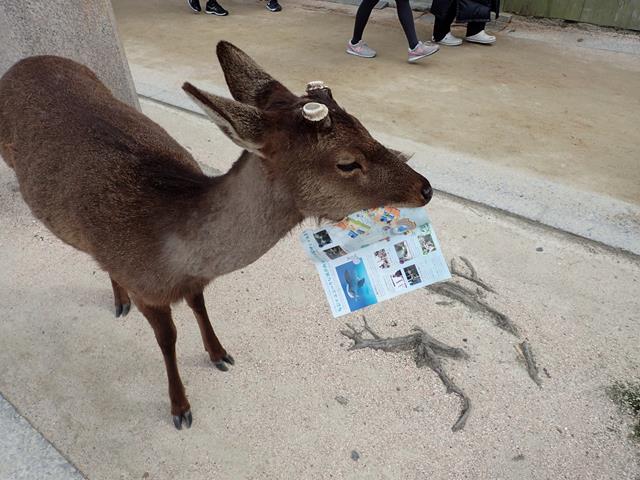 On Miyajima Island there are a few more smaller shrines worth visiting and there is also a small aquarium which has around 350 species of fish in their large tank.
Located between the Itsukushima Shrine and the main ferry pier where you arrive onto Miyajima Island is a small shopping village which is lined with tourist shops, restaurants and small stalls selling traditional snacks from the Hiroshima area (check out Food you should try when you visit Hiroshima)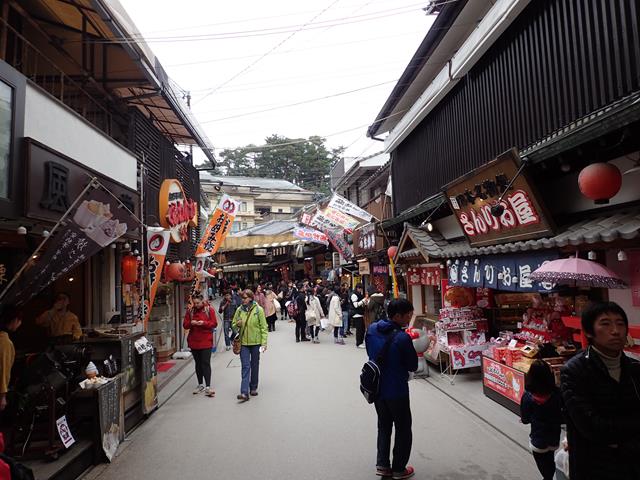 There is also a cable car on Miyajima island which takes you up to the top of the peak of the island. From here you get excellent views over the island and out over Hiroshima Bay.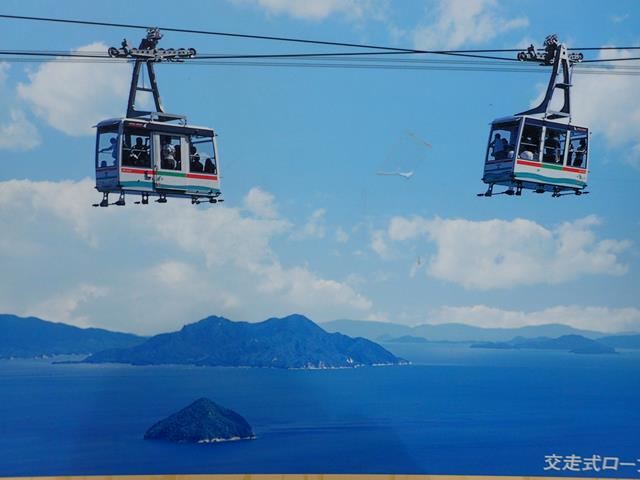 I went to visit Hiroshima just for a weekend. I headed to Miyajima Island in the morning but could only stayed for a few hours and had to go back in the afternoon to get my return flight back to Tokyo. When I arrived on the island I really wish I had more time as I would have stayed a few days on this beautiful island! There are some really nice hotels on Miyajima Island, with some very quaint Japanese Ryokan (traditional Japanese hotels). I definitely plan to go back to Miyajima Island and relax there for a few days. This island is so tranquil!
To get to Miyajima Island, head to the small boat pier next to the Hiroshima Peach Memorial Park. The ferry from here takes 45 minutes to Miyajima Island. Tickets prices for this ferry is 2000 Yen for Adults and 1000 Yen for Children.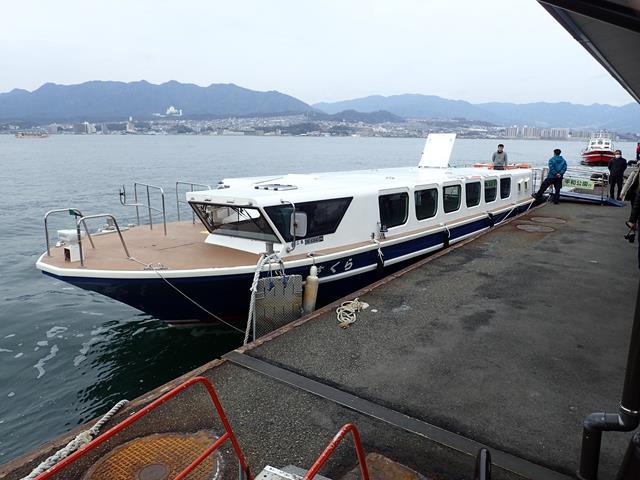 Or you can catch at train from the Japan Rail Hiroshima Station to the JR Miyajimaguchi station. Next to this train station is a pier with regular ferries across to Miyajima Island which takes 10 minutes to cross and costs 180 Yen.
[do_widget id=wpp-24]