Best View Over the Gold Coast Beaches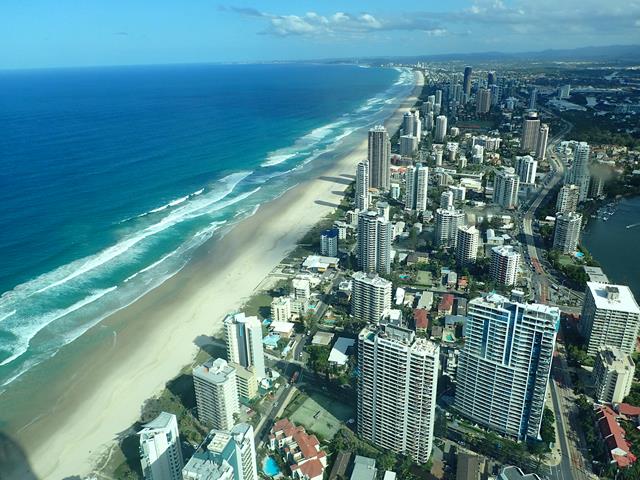 If you want to see a spectacular view over the Gold Coast Queensland Beaches then head straight up to the SkyPoint Observation Deck at the top of the Q1 Building in Surfers Paradise.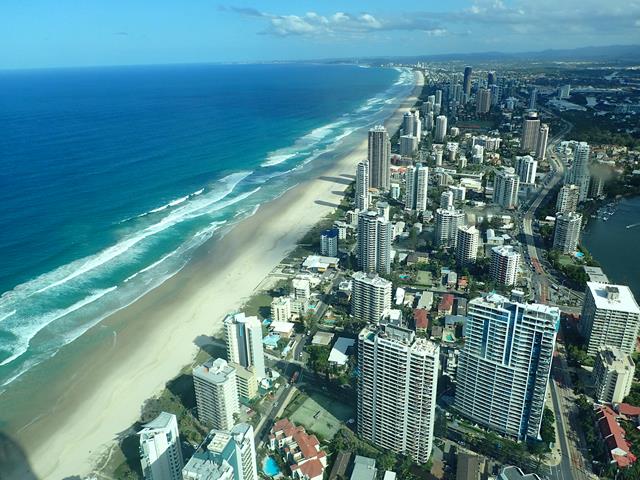 Located on Level 77 of the tallest residential tower in Australia, SkyPoint Observation Deck gives you amazing views up and down the Gold Coast beaches, over the canals as well as back towards the Gold Coast Hinterlands.
For the really adventurous types, SkyPoint Observation has a walk on the wild side – a walk on the outside of the building, looking straight down, 230 meters. You are strapped to the building with a harness so it is safe but still not for the faint hearted.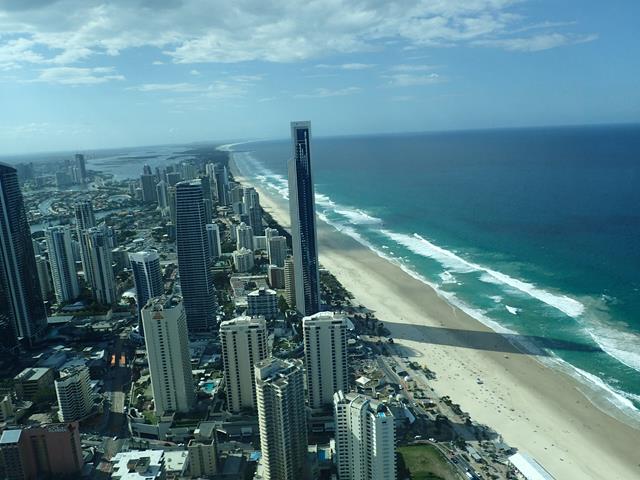 Entrance fee up to the SkyPoint Observation Deck costs $24 for adults and $14 for children 3 years – 13 year olds. Under 3 is free.
SkyPoint Observation Deck is open 7 days a week from 7.30am – 9pm.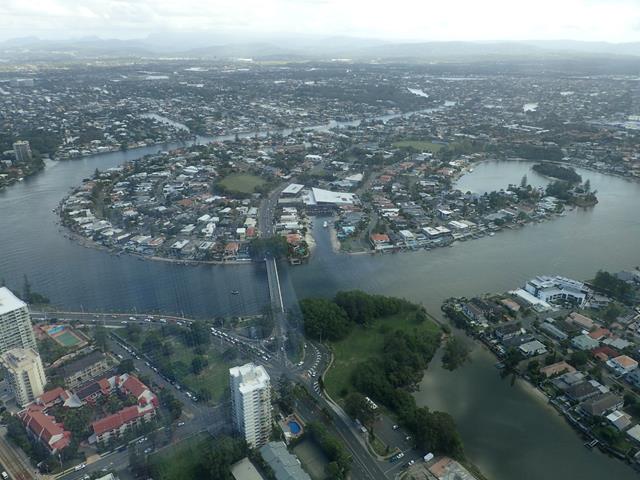 Read more about SkyPoint Overservation Deck