Day Trips or Weekends Away from Singapore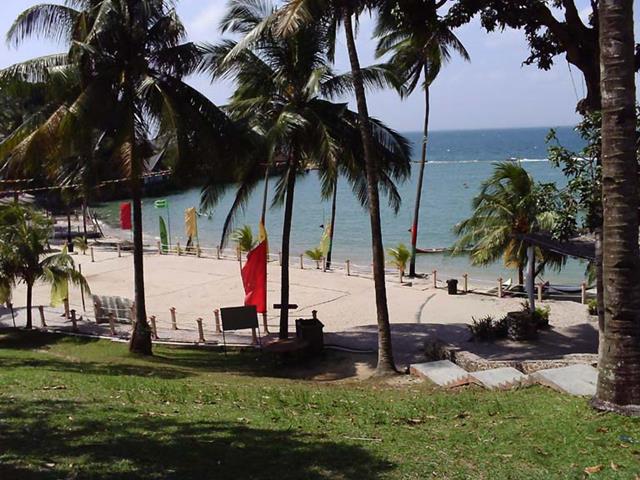 Singapore has lots of things to see and do though it is only a very small country. If you have an extended stay in Singapore, or are living there and looking for some getaway time, here are some of the places close by to Singapore that you can comfortably do a day trip to or a weekend away:
Pulau Ubin (Ubin Island) Singapore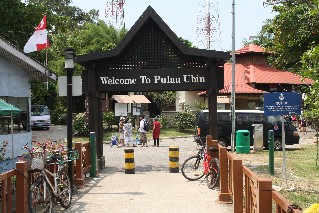 Pulau Ubin is a small island off the eastern coast of Singapore located close to Malaysia. Pulau Ubin is part of Singapore so you do not need to pass through immigration to get here.
You catch a ferry from Changi Village, close to Singapore's airport which takes around 15 minutes to get across to Pulau Ubin. When you get off the ferry at Pulau Ubin you enter a small village which is about the only area on Pulau Ubin which is inhabited. There are a few paved roads that travel through Pulau Ubin, though there are only a few cars on the island. Most people hire a push bike at the ferry port then ride around the island. There are some nice beaches and a large lake in the centre of the island which some locals go fishing in. There is plenty of birds and wildlife living around the lake.
Pulau Ubin is like a walk back through time, with no major development on the island, it is still mostly covered in forest and full of nature.
There is only the 1 hotel on Pulau Ubin if you did want to spend more than the day – Celestial Ubin Beach Resort.
There are plenty more hotels in Changi Village which is where you get the ferry from Singapore across to Pulau Ubin.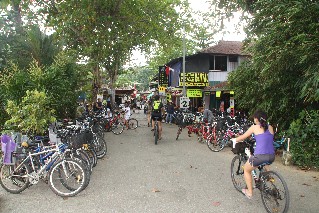 Check out more information and pictures for Pulau Ubin
Check out our short video of Pulau Ubin
https://www.youtube.com/watch?v=kDwPp-QcAX0
Batam Island Indonesia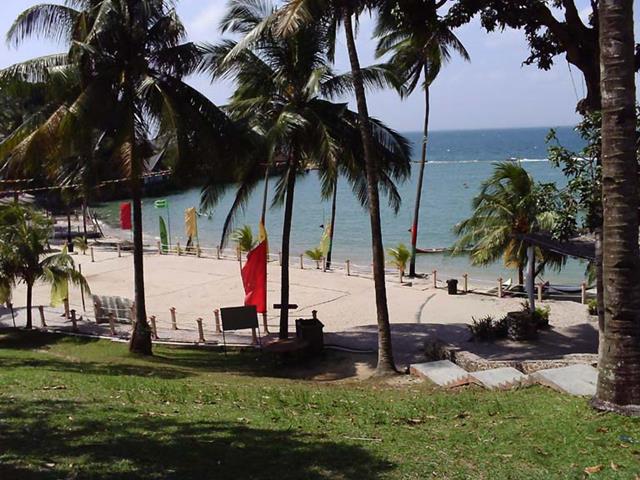 Batam Island is part of Indonesia and is only 45 minutes away by ferry from Singapore. A visa on arrival is issued when you arrive in Batam. A 30 day Indonesia Visa on Arrival costs US$35.
The capital of Batam is called Nagoya (named after the city in Japan). Nagoya is a busy town with loads of shopping centres, hotels, restaurants and bars. It does have a bit of a sleazy side with loads of late night bars in the centre of Nagoya.
Nongsa is an area of Batam which is the most beautiful with white sandy beaches and a few high end beach resorts like the Batam View Beach Resort, Turi Beach Resort and Nongsa Point Marina.
Golf is another reason to visit Batam, with 6 golf courses to choose from.
There are a few good areas of coastline off Batam which is good for snorkelling and scuba diving. There is only 1 dive centre on Batam which is PADI certified, where you can hire scuba dive equipment and complete any of the PADI dive courses.
Check out a list of hotels on Batam Island.
Read more and see more pics of Batam Island.
Bintan Island Indonesia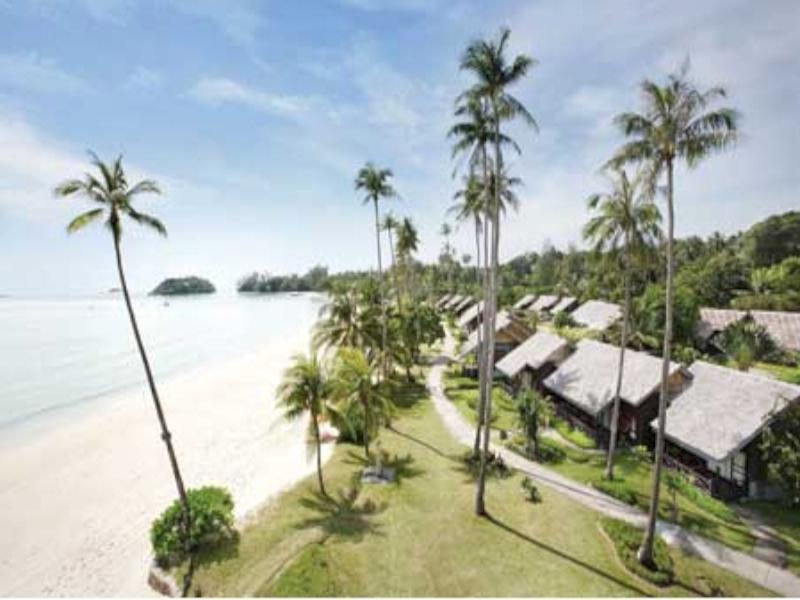 Bintan Island is right next to Batam Island and is alot more beautiful. Where as Batam has alot of heavy industry operating on the island, Bintan is mostly free of factories and industry so more peaceful, beaches and water are more clean.
It takes around 50 minutes to catch the ferry direct from Singapore to Bintan Island. There is also a much better range of high end beach resorts on Bintan Island like the Banyan Tree Bintan Villa Resort. Visa on Arrival is available when you arrive by ferry into Bintan Island. A 30 day Indonesia Visa on Arrival costs US$35.
There are a few scuba dive shops on Bintan Island to arrange dive trips around the island.
See a list of hotels on Bintan Island
Johor Bahru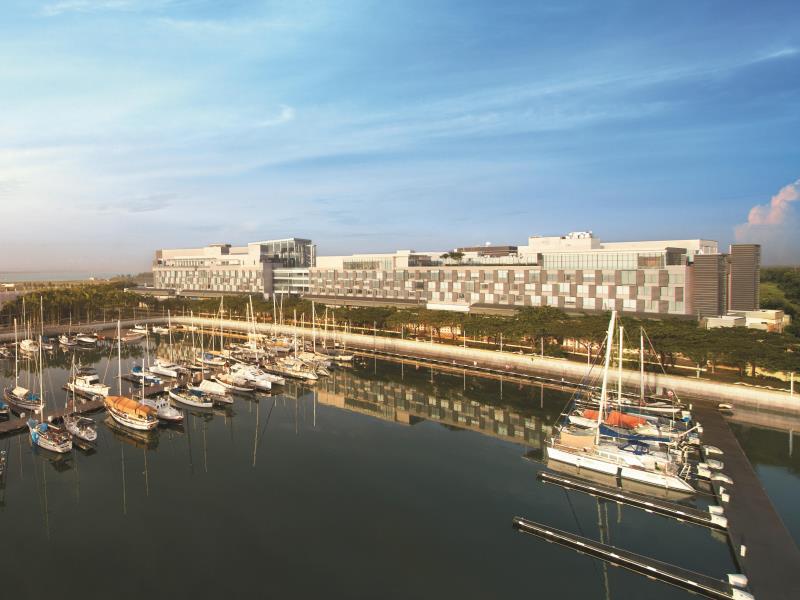 Referred to as JB for short, Johor Bahru is the first city of Malaysia just across the causeway from Singapore.
Johor Bahru is a busy little city though has a number of interesting historical sites including the Sultan Abu Bakar State Mosque, Royal Palace Museum, Chinese Heritage Museum, Johor Bahru Zoo and the recently opened LegoLand. There are a few large modern shopping malls in Johor Bahru and prices are mostly cheaper than over in Singapore.
The cheapest way to get to Johor Bahru is on the bus that travels down Bukit Timah Road and ends at the Singapore immigration centre. Once you pass through Singapore Immagration there are free shuttle buses that pass across the causeway to the other side where you pass through Malaysian Immigration.
There is an express bus you get from Singapore to take you across to Johor Bahru. Check out the Causeway Link.
Check out a list of hotels in Johor Bahru.
Check out more Singapore travel articles