Best Burgers in Tokyo Japan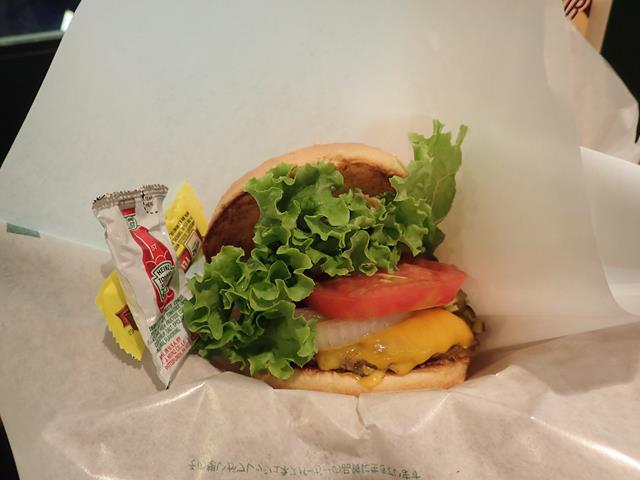 Burgers are very popular in Japan, with new hamburger restaurants opening up all the time. Japan has the well known American burgers restaurants like McDonalds and Burger King and they also have a number of Japanese burger restaurants that serve up some excellent hamburgers. Here is a list of the best places to go in Tokyo for a great burger:
Freshness Burger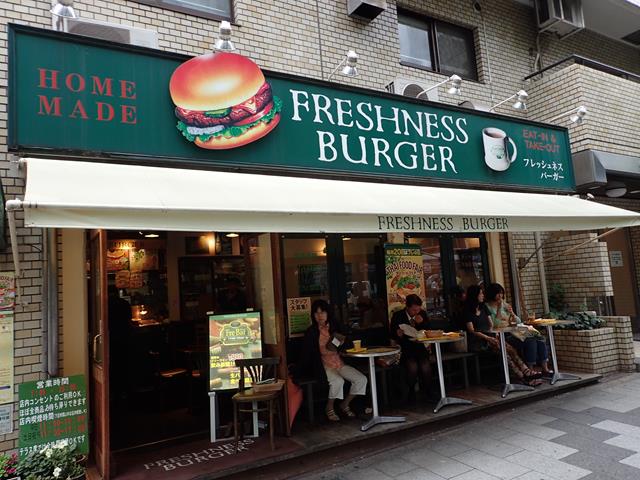 Freshness Burger is a chain of hamburger restaurants with loads of locations in Tokyo. They serve up my favourite burger in Tokyo! They are real home made burgers which are just so tasty. Each burger is made to order so you have to wait around 5 minutes to get your burger but it is well worth the wait.
They have an English menu so easy to choose and order. I usually go for the classic cheese burger which has a nice juicy beef burger, a slice of melted cheese, onion, a slice of tomato and lettuce. It is served with a satchel of Heinz ketchup and a satchel of yellow mustard with just a little kick, not too hot.
Check out the Freshness Burger website for store locations near you.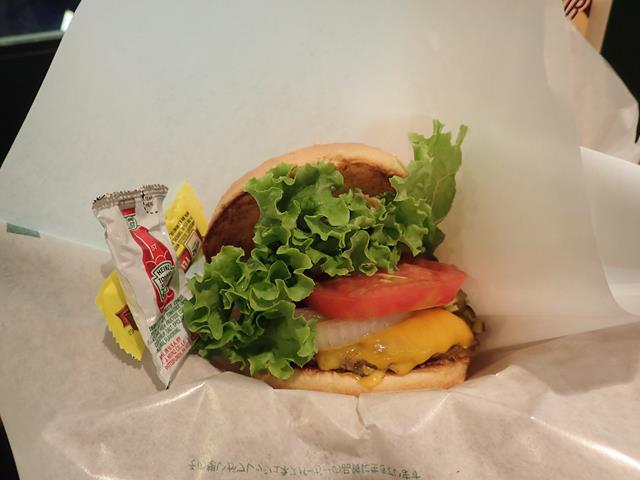 MOS Burger
MOS Burger is a Japanese restaurant chain, similar to McDonalds though serve up a better quality burger. As well as there standard beef burger in a bun they also serve a rice burger. Instead of the bread bun, the Mos Burger rice burger has a rice paddy instead of the bun.
Shane's Burg American Restaurant Shinjuku
Located above Shinjuku Train Station, on the 5th Floor of the MyLord Shopping Mall is Shane's Burg American Restaurant which is modelled on an American diner. The serve up all the food you would expect from an American diner including huge burgers, steaks, ribs and they have an awesome choice of ice cream sundays.
Shane's Burg American Restaurant has a choice of burgers but for me the teriyaki beef burger is full of flavour and well worth a trip to this restaurant. The burger has a huge chunky burger patty and is served with a fried egg, a side serve of fries and pickels. It is very juicy and the bun does seem to fall apart while eating it making it a bit messy but it is soooo tasty! See more pics of Shane's Burg American Restaurant in Shinjuku.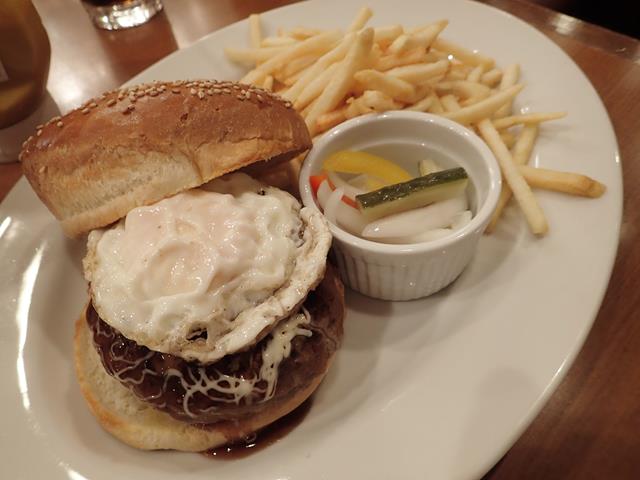 Longboard Cafe in Odaiba
Longboard Cafe is another American style diner located out the front boardwalk of the AquaCity Shopping Mall at Odaiba in Tokyo. The cafe has a beach theme (as it is not far from Daiba beach on Tokyo Bay) with lots of surf boards decorating the cafe. They have a great American food menu serving burgers and a very tasty hot dog. The burger of choice at the Longboard Cafe is the Avacoda cheese burger. They are a small sized burger so great for a tasty snack or a light meal. The burger is served with a side of potato crisps. Yum Yum.
New York Grill Bar
Another burger worth mentioning is the Wagyu Beef Burger at the New York Grill Bar on the top floor of the Park Hyatt Hotel in Nishi-Shinjuku. It is a very expensive burger at around $40 (Y4200) but it is totally delicious and the New York Grill has one of the best views over Tokyo, with live music each night of the week. Check out the menu for New York Grill Bar on their website.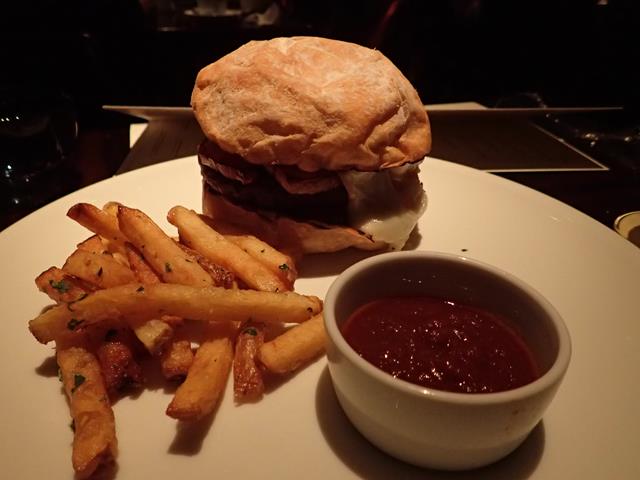 Check out more restaurants in Tokyo
Check out the most popular articles about Shinjuku Tokyo