Best Way To Get a Free Upgrade When Flying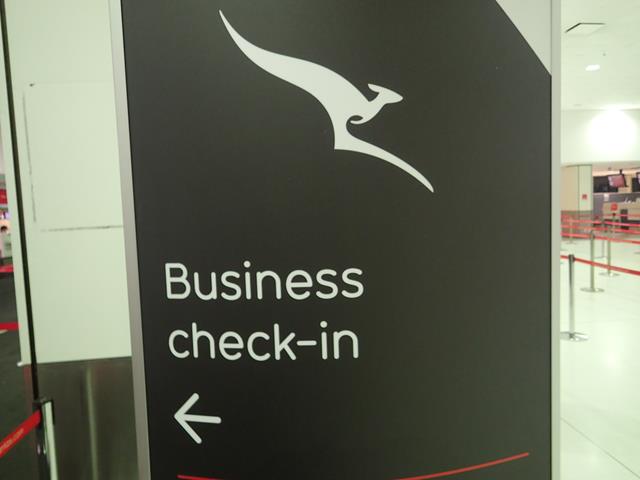 Many people ask what do you need to do to get upgraded to business class or first class when flying with an airline.
In reality, your chances of getting an upgrade are very slim, so unless you travel a lot with a particular airline, there is not a lot you can do to increase your chances. I have travelled for over 25 years, on more than 60 international flights and maybe around the same number of domestic flights around Australia and I have received a free upgrade twice in this time. More on how these happened later.
I have heard people say you should dress really well when going to the airport or get there really early so if there are spare business class seats they may allocate them to you first. Some people try to be charming and witty to the check in chicks! Keep trying. I am sure the staff at the check in counter have seen and heard it all before. I have tried the direct approach by just asking if there are any upgrades available with just the flat response that the flight is full!
In fact, a full flight is what the airline wants. The airlines have done loads of research to find the optimum flight times to all the destinations they fly to ensure they have the maximum amount of passengers and generally don't have spare seats. Some airlines actually over book their seats hoping that some people cancel at the last minute or don't show up.
So in summary, the best way to get an upgrade from Economy to Business class is to use your frequent flyer points! I recently had a Premium Economy seat on Qantas and I used my frequent flyer points to upgrade to business class. This costs 30,000 points. Sure technically I have paid for these points but still no money was handed over to get the upgrade so that is free to me! You also have a much better chance of getting an upgrade if you are a Platinum Member. The airlines would prefer to reward a frequent flyer with a free upgrade than just someone going on their yearly holiday.
So how did I get the 2 free upgrades that I mentioned at the beginning of this article? I think just pure luck!
The first time I was flying back Economy class on Qantas airlines from Ho Chi Minh City in Vietnam to Sydney with my girlfriend. At the time I was a Qantas Gold Frequent Flyer, not the top tier, but I did do a fair bit of international and domestic travel with Qantas throughout the year. We arrived at the airport late, getting to the check-in counter just a few minutes before check in closed. When the girl tried to check us in she said the flight was full and there were no seats for us. A raised eyebrow from me and a quick 'Really?' she went into a panic, tapping at the keyboard to find spare seats. After a minute or 2 (does it really take that long to see a list of available seats on a flight?) she printed off 1 ticket and said 'Sir I have found a business class seat for you!' Handing me the boarding pass. I quickly realised my girlfriend was tugging on my shirt saying 'What about me?'.
I looked at the check in girl and asked what about a seat for my girlfriend. She quickly looked down at the keyboard and continued the serious bashing of keys. Not much time went past and she smiled and said 'Oh I found another business class seat for your girlfriend'. As we boarded the plane my girlfriend asked if I would have taken the business class seat if she didn't get one. I assured her I would of gladly taken the seat and come down to visit her in economy during the flight!
The second time I got a free upgrade was also with Qantas. I wasn't a Gold Frequent Flyer at this time, though Silver so still more than just your once a year traveller. I was flying from Sydney to Tokyo in Economy class. I had paid an extra $50 to get an emergency exit seat which gives you extra leg room. I had boarded the plan and was sitting in my economy seat. About 10 minutes before the flight took off a very camp flight attendant walked up to me and pointed at me and the lady sitting next to me and said can you 2 please come with me! He walked us down the aisle to the Premium Economy section and said you 2 can have these seats as they are vacant. Not as good as an upgrade to Business class but Premium Economy still much better than flying economy!
Have you received a free upgrade to Business Class or First Class? Let us know how it happened by adding a comment below.