Wat Poramaiyikawat – Reclining Buddha on Koh Kret island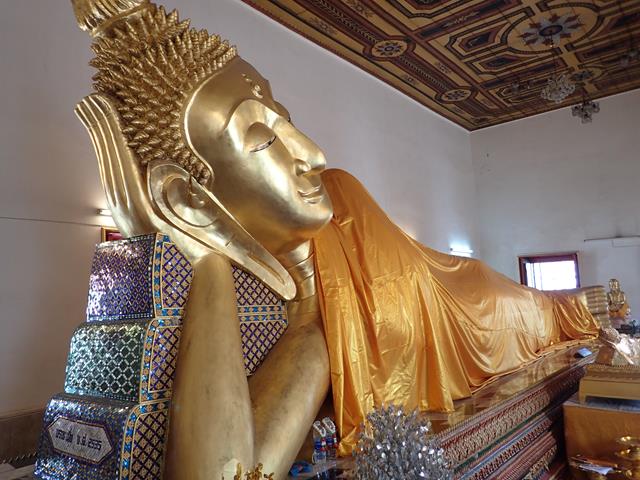 Wat Poramaiyikawat is located on Koh Kret island, which is a small island in the middle of the Chao Phraya River about 45 minutes drive north of Bangkok. There are more than 20 temples on Koh Kret.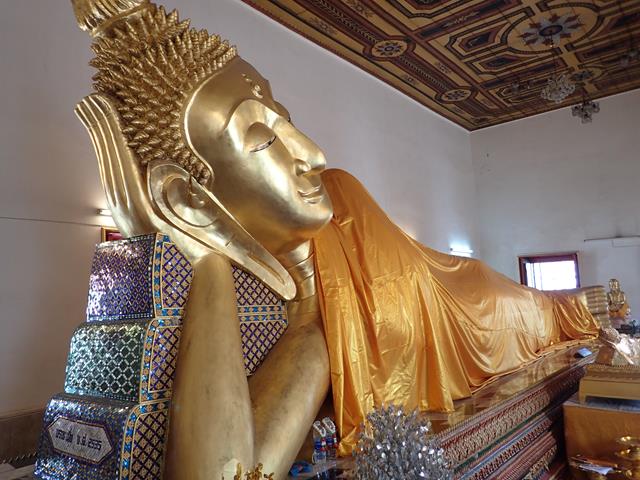 Wat Poramaiyikawat has a few interesting sights to see and really worth the effort to get out of Bangkok to visit this temple. The most interesting sight at Wat Poramaiyikawat is the large reclining Buddha which is 9.5 meters long. It is no where near as large as the Reclining Buddha at Wat Pho but still an impressive Buddha statue.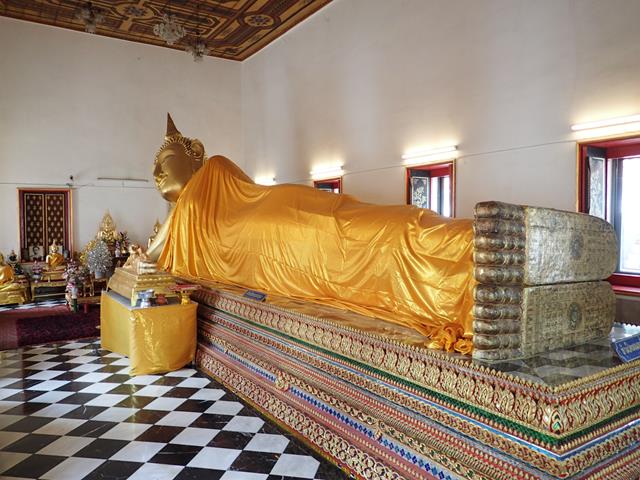 Right in front of the large Reclining Buddha statue is a smaller reclining Buddha statue (around 1 meter long) which Buddhist worshippers adorn with golden leaf as as sign of respect to the Buddha.
At the rear of the temple where the reclining Buddha statue, there is another import Buddha statue called Phra Nonthamunin which has a specific design unique to the Nonthaburi Province where Koh Kret is located.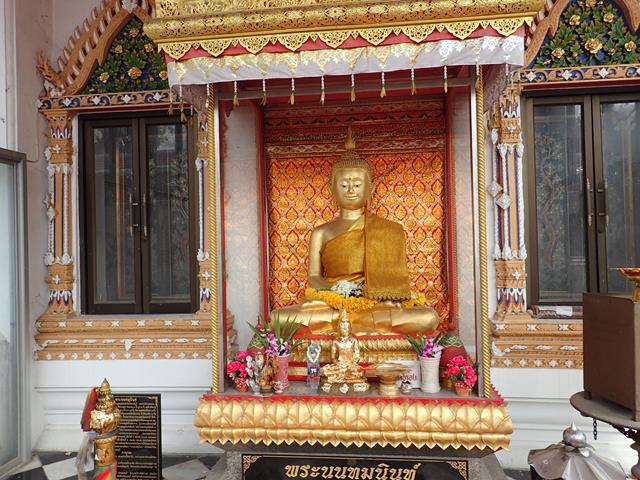 Also just outside the grounds of Wat Poramaiyikawat is another important Buddha monument, a leaning Pagoda, located right on the edge of the Chao Phraya River. Many worshippers will be seen infront of the leaning Pagoda making prayers.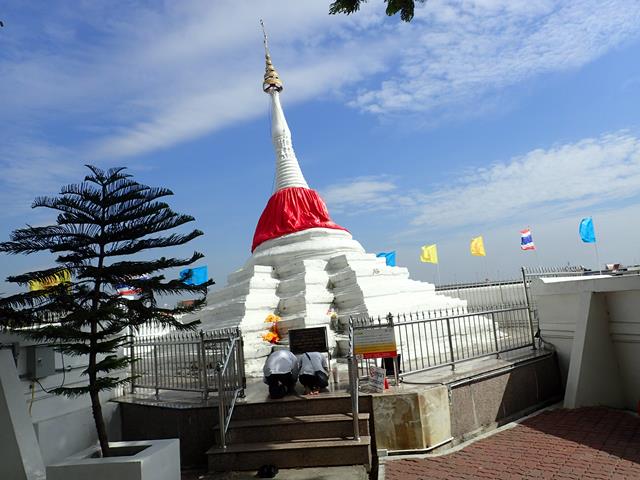 The easiest way to get to Koh Kret is to hire a car and driver. You can do an easy half day trip to Koh Kret so you can hire a car and driver for half a day for around 2000 Thai Baht. The driver will take you to Wat Bang Chak on the banks of the Chao Phraya River and then there are small ferries which take you over to Koh Kret for only 5 Baht per person. Read more about Koh Kret island.
Check out the location of Wat Poramaiyikawat on Koh Kret island Nonthaburi Province Thailand