Cabramatta – Vietnam Town Sydney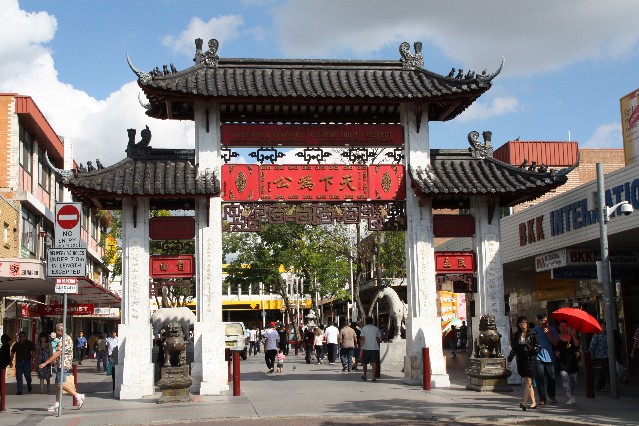 Most large cities of the world have a Chinatown, an area loaded with Chinese restaurants and Chinese grocery stores and Sydney has one of the largest Chinatown but what about a Vietnam Town? I have never heard of one but a suburb in Sydney's southwest could definitely claim to be Sydney's Vietnam Town, the suburb of Cabramatta. In fact growing up in Sydney people had a slang term for Cabramatta – Vietnamatta.
Cabramatta doesn't have the official title of Vietnam Town though the suburb has the highest concentration of Vietnamese immigrants in Australia. Since the end of the Vietnam war in the 1970s, Australia saw an influx of refugees, mostly arriving by boat and since then many family members have immigrated to Australia, many of them settling in the suburb of Cabramatta.
The area has also seen other Asian immigrants from Cambodia, Laos, Thailand and China also settle in this area making it a very Asian community with loads of Asian grocery stores and heaps of Asian restaurants, mostly Vietnamese. In fact Cabramatta has the highest concentration of Vietnamese restaurants in all of Australia. Probably the next highest would be in the suburb of Richmond just outside of the Melbourne CBD. You can also find some of the best bread bakeries in all of Sydney in Cambramatta with the Vietnamese picking up the art of bread making during the French occupation of Vietnam.
The main pedestrian mall entrance has large Chinese gates with statues of dragons. Walk along the main street of Cabramatta and many of the shops have Vietnamese writing rather than English.
Some of the must try Vietnamese food in Cabramatta include the Vietnamese pork roll, Vietnamese Grilled pork and a delicious bowl of Vietnamese noodle soup called Pho. Pho is a very common dish all over Vietnam which is eaten at breakfast, lunch or dinner.
So if you love a good Chinatown, then the suburb of Cabramatta is a great alternative to visit. Jump on a train and explore what Cabramatta's Vietnam Town has to offer, and make sure you try a bowl of Pho!
Cabramatta is located 30 kilometres from the Sydney city centre. You can get a train from Sydney's Central Station out to Cabramatta Train Station in around 45 minutes.