Sydney Chinatown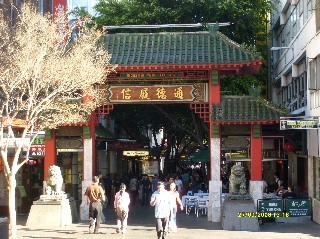 Sydney Chinatown is one of the best Chinatown's in Australia and one of the most popular tourist destinations in Sydney. Located right in the heart of the Sydney CBD, just 10 minutes walk from Town Hall Train Station. Sydney Chinatown is not just about Chinese culture, but a huge area with loads of restaurants from all over Asia – Korean Restaurants, Taiwanese Restaurants, Thai Restaurants, Japanese Restaurants and of course loads of Chinese Restaurants serving up all the different types of Chinese cuisine.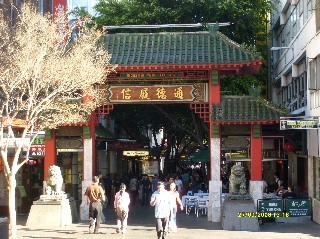 The history of Sydney Chinatown dates back to the turn of the 20th Century (1900s) when the Chinatown area was over on Campbell Street (where the Capitol theatre is now), only a few blocks from it's current location, around Dixon Street. Chinatown has been at it's current located since the early 1930s, officially being called Chinatown in the 1980s.
Dixon Street, the main street of Sydney Chinatown is a pedestrian only street which makes it a pleasant area to stroll down the road and check out all the shops, restaurants and food courts. At the bottom of Dixon Street is the huge Paddy's market selling loads of clothes, fashion, gifts, household products and fresh fruit and vegetables.
Chinatown Night Markets
Every Friday night, Dixon Street fills up with stalls as part of the Chinatown Night Markets -Little Eat Street, which starts around 4pm and goes until around 10pm. The night markets sell all the stuff you would expect from a night market – clothes, jewellery, fashion accessories and a heap of yummy food!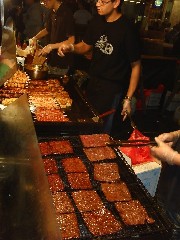 Check out more details about the Chinatown Night Markets
The best thing about Sydney Chinatown is the restaurants. With some of the best Chinese and Asian food restaurants in all of Sydney. This is also the place to come for a late night feed, with many of the restaurants open to 4am in the morning (Check out where to find late night restaurants in Sydney).
You will find every type of Chinese cuisine in Sydney's Chinatown, Cantonese, Yum Cha, North Chinese, Peking Duck, Sichuan hot and spicy food, some of the best Shanghai dumplings, noodle soups and more.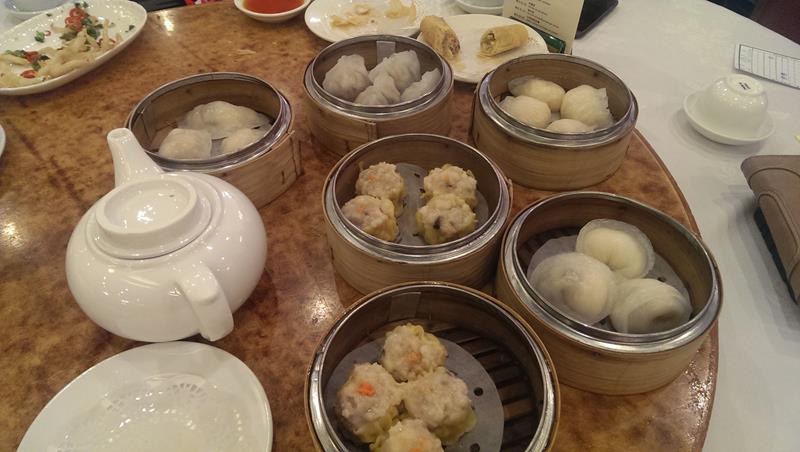 One of my favourite types of Chinese food to have in Chinatown is Yum Cha. There are plenty of Cantonese restaurants that serve up Yum Cha every day. Yum Cha means drink tea in Cantonese and is usually had as a brunch, in mid morning. The Yum Cha restaurants in Sydney's Chinatown usually start serving around 10.30 – 11am and go through to the end of lunch around 3pm. Check out our review for the best Chinese Yum Cha Restaurant in Sydney Chinatown.
Check out more about Sydney Chinatown