Late Night Restaurants in Sydney City CBD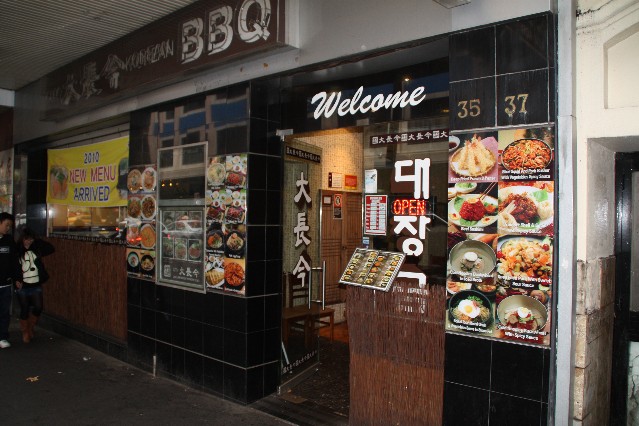 So where are the late night restaurants in Sydney?
I was visiting Melbourne last week and a friend there who had just visited Sydney asked 'What is up with Sydney? I was out in the city after 11pm and couldn't find anywhere decent to have a meal?'
Well he obviously didn't look hard enough! It is true most restaurants in Sydney close around 10.30pm – 11pm. So where can you find a restaurant to eat in after 11pm in Sydney's city centre? There are plenty, you just need to know where to go. We are not just talking about a late night kebab shop! There are plenty of those just across the road from the Event Cinemas on George Street.
So here is a list of the best late night restaurants in Sydney:
First up, the best area of Sydney's city area to go for a late night feed is Sydney's Chinatown. Here there are plenty of good Asian restaurants open till after midnight. Here are the best in Sydney's Chinatown area:
Dae Jang Kum Korean BBQ Restaurant
35 Goulburn Street
Sydney Chinatown
Website: www.daejangkum.com.au
Open Mon – Thursday until late (around 2am)
Friday and Saturday they are open until 6am
Sunday night they are open until 2am
Dae Jang Kum is a Korean BBQ restaurant with small gas BBQs in each table to cook a selection of meat. Korean BBQ is good! Especially for a late night feed.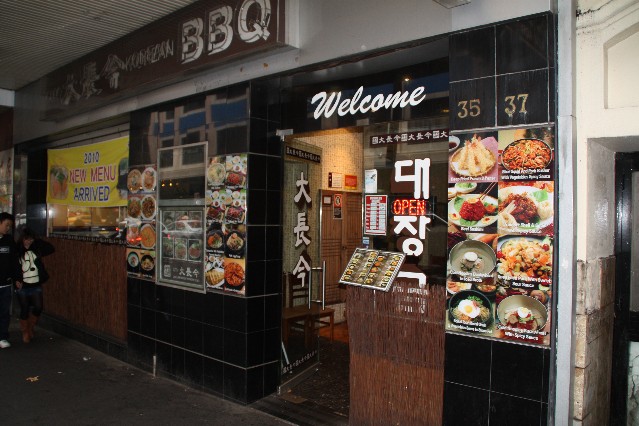 East Ocean Chinese Restaurant
421 – 429 Sussex St
Haymarket Sydney Chinatown
Website: www.eastocean.com.au
Open 7 days a week until around 2am
East Ocean is the restaurant that the top chefs of Sydney come for a feed after they finish their work late at night in their own kitchens. East Ocean serves great Chinese / Cantonese food. East Ocean is one of the best Chinese restaurants in Sydney.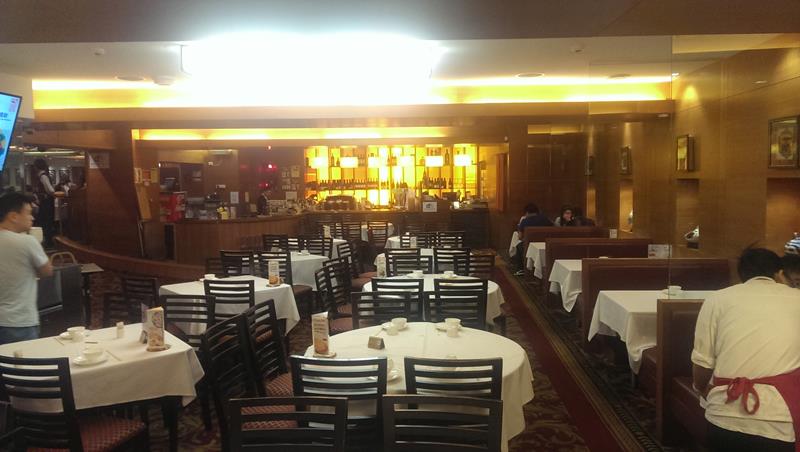 BBQ King
18-20 Goulburn Street
Sydney Chinatown
No website
Open daily to 2am
BBQ King is a Sydney institution. I remember having late night feeds there after working late in the city more than 20 years ago. They are still going strong. A very casual dining Chinese / Cantonese restaurant with cheap food. They have the BBQ pork and duck hanging in the window out the front.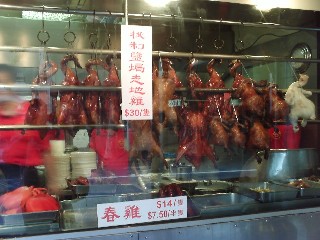 Old Town Hong Kong Cuisine
10A Dixon Street
Sydney Chintown
Website: www.oldtownhongkongcuisine.com.au
Open 7 days a week till 2am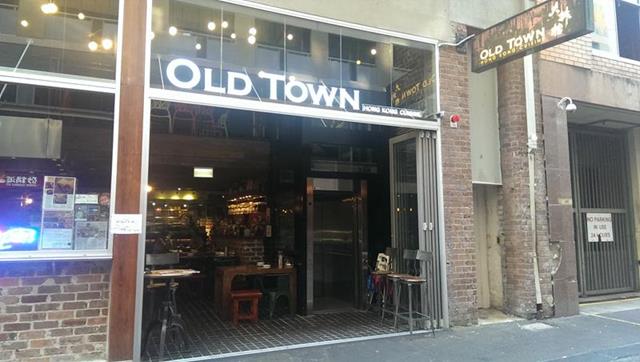 Not far from Sydney's Chinatown is Sydney Thai Town, just over on Pitt Street, down near the Capitol Theatre. There are lots of good Thai restaurants in Thai Town and 1 late night restaurant we highly recommend:
Thanon Khaosan Thai Restaurant
413 Pitt Street
Sydney Thai Town
Website: www.thanonkhaosan.com.au
Open Thursday, Friday and Saturday until 3am
Thanon Khaosan is the only Thai restaurant in Australia with a real Bangkok tuk-tuk right inside the restaurant. Great Thai food at a reasonable price. They do close at 11am from Sunday to Wednesday night though at open to 3am on Thursday, Friday and Saturday night.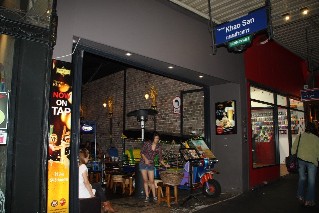 Down at Circular Quay, just opposite the ferry wharfs is City Extra which is open late on Friday and Saturday night:
CityExtra
East Podium Circular Quay
Sydney
Website: www.cityextra.com.au
Open Friday and Saturday to 2am
CityExtra is only open late on Friday and Saturday night. What is strange is their Parramatta store is open 24 hours a day 7 days a week. I would have thought their city store would be open 24 hours a day too!
Just a short taxi ride from the CBD to Surry Hills and you can dine late at the following:
Fatima's Lebanese Restaurant
294/296 Cleveland St
Surry Hills
Website: http://fatimas.com.au/

Open daily to 3am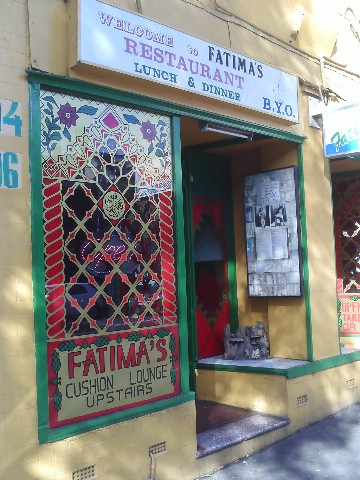 Last but not least, who can resist a late night feed of Pizza??? There is one great place in the city for late night pizza:
Frankie's Pizza By The Slice
50 Hunter Street
Sydney
Website: ww.frankiespizzabytheslice.com
Did we miss any of your favourite late night food venues? Post a comment below to let everyone know where to get a good late night feed in Sydney.
Read more about Sydney Restaurants